Since wedding season is officially in full swing, I decided now would be a perfect time to do a post on gift ideas for the bride and groom. These days, most couples have a wedding registry, which makes things easy for guests and easier for the couple so they don't have to worry about returning duplicate gifts. But I know some guests struggle with the whole registry thing. You might want to give the couple something more personal, something that comes from the heart, something meaningful.
I have a few weddings to attend this year and I'm already scouring the internet for unique ideas. I absolutely love buying people gifts (far more than I love receiving them!). I've lost count of how many times people have come to me for gift-giving ideas, so these days, I dub myself an expert 😉 I feel if you know the couple and their tastes well enough, by all means buy them something special.
When it comes to buying gifts, whether for a wedding, birthday, or just because, I like to think of the classics. Things that won't get lost on the top shelf or in the back of the closet, items the recipient will be proud to show off to guests and something they'll be excited to use again and again. Something that never gets old.
Here, find some affordable wedding and bridal shower gift options I've come across. Remember, if you're not using the registry, you have to find a gift that is unique enough so you won't duplicate it 😉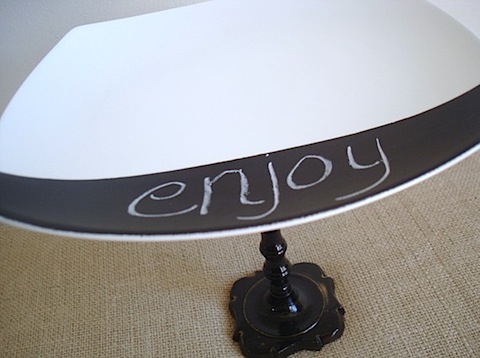 Chalkboard Dessert Pedestal ($32), Etsy.com. This pedestal just has so much character and I love how you can change the message depending on what you're serving. Personality!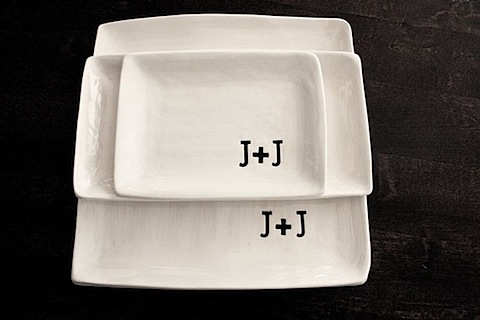 Initialed Serving Platters ($75), Etsy.com. A custom gift, especially with someone's initials, is generally a win/win! This set of stunning ceramic platters (large: 11.5″ square, medium rectangle: 6″x11.5″, and small: 6″x8″) are perfectly simple and match almost anyone's decor.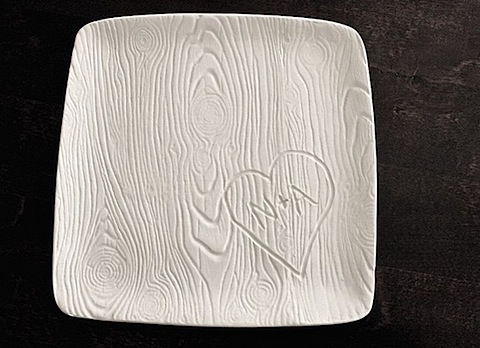 Forever Carved in Wood 10″ Platter ($40.00), Etsy.com. This is definitely an "ooooh. ahhhh" kind of gift. A precious gift like this will make any couple smile and have their guests talking. Instead of using for snacks and appetizers, the couple could also hang it on a wall, too.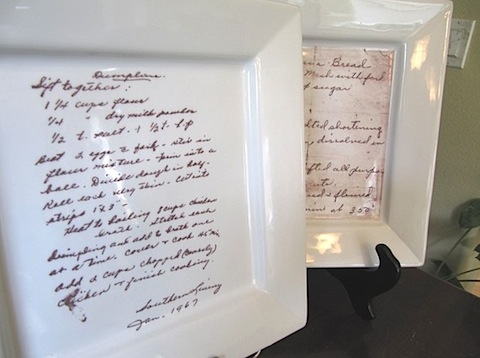 Set of 2 Recipe Platters ($95), Etsy.com. I can't get enough of these platters! You can send the artist two recipes and they'll replicate them in sepia tones onto the 10″ plates. If the couple has a cherished or coveted recipe that's been passed down in the family, this is a terrific idea that will definitely be a tear-jerker!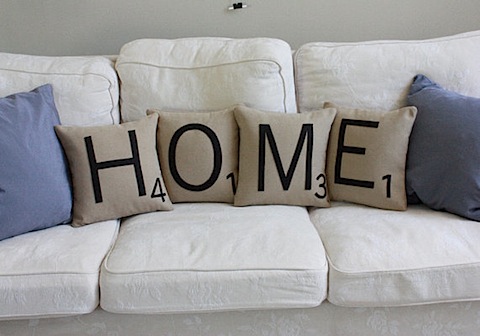 HOME Letter Pillows ($98), Etsy.com. I always think the best thing about buying thoughtful gifts for people is the person would almost never buy them on their own. A good gift is a treat. And these pillows are definitely that. If the couple you're buying for are word-geeks they will fall madly in love with these.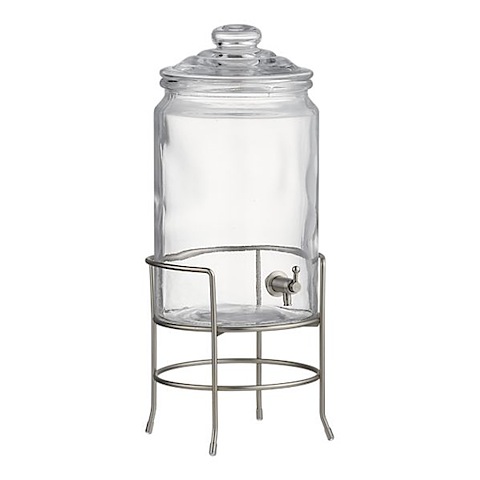 Cold Beverage Jar with Stand ($49.95), Crate and Barrel. I'm so nosy when it comes to looking at people's wedding registries and one thing I've noticed that always seems to go unnoticed? Nice pitchers and big jars for serving beverages. These are almost necessary, especially if the couple loves to entertain. Because one hot Summer day, at the last minute, someone will have the bright idea to whip up a batch of ice-cold lemonade and won't have anything to serve it in!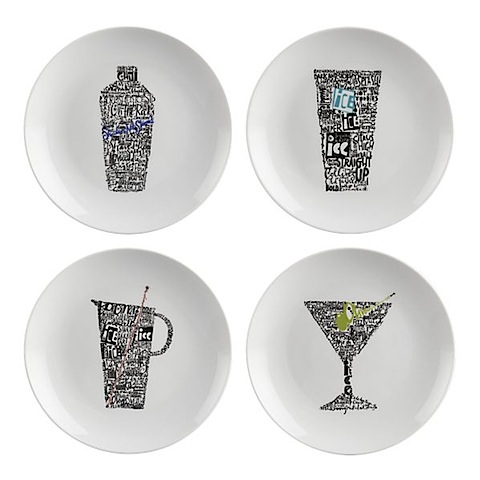 Shake, Stir, Chill, Sip Cocktail Plates ($12.95). Crate and Barrel. This set of plates is so graphic and typographically driven that it's hard not to love them. Especially if the couple is artsy! Purchase some barware off of their registry, simple drink mixes, add these plates in and you'll have the perfect gift.
Tilt Bowls ($14.95/large $12.95/small), Crate and Barrel. If the couple likes clean and simple design with a touch of modern, these handmade glass tilt bowls will be a nice addition to their home's decor! The best part is they can be used for snacks or candles so they're quite versatile and will get lots of use.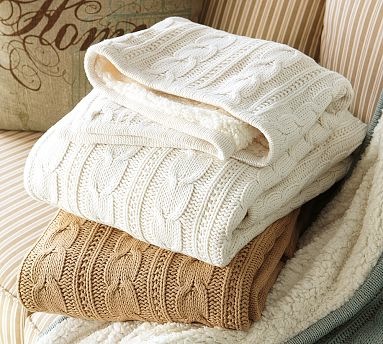 Cozy Cable-Knit Throw ($119.00), Pottery Barn. Every living room needs a couple of very comfortable throws especially for those freezing cold nights. These machine washable cable-knit throws reverse to a faux-sheepskin microfiber for added warmth and are just plain pretty. Did I mention they're machine washable? They'll be used every single day.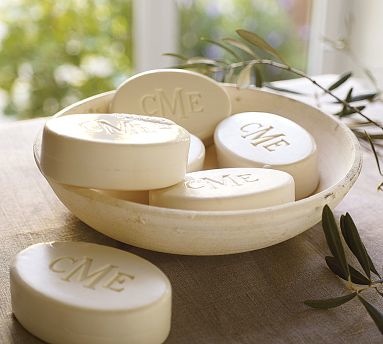 Monogrammed Oval Paperwhite Soap Set ($39.00), Pottery Barn. One of my favorite ways to present gifts for bridal showers is in a beautifully arranged basket. I'll often pick a "theme" or a room in a house and center the items in the basket around that. I try to find "like" objects on a registry and group them together as one gift. If the couple registers for, say, a shower curtain, bath mat, and toothbrush holder, you can add something custom in like these soaps (which are perfect for a guest bathroom) to create a "bathroom basket". The little extra touch acts as a nice surprise since the couple already picked everything out on their own.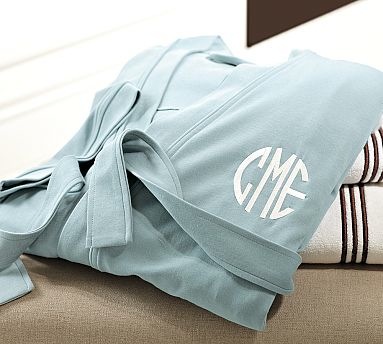 Lightweight Organic Robe ($79), Pottery Barn. Who doesn't love a matching monogrammed robe set? What couple doesn't want to look like they just walked out of a Pottery Barn catalog. I know I'm not the only one who has made this a life goal 😉 These wrinkle-resistant, 100% organic cotton, machine-washable robes are perfect for warm weather and make sipping the morning coffee on the deck look that much more adorable.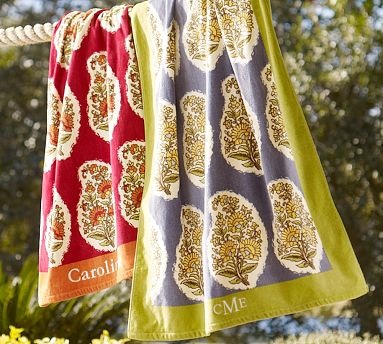 Bhotah Beach Towel ($25), Pottery Barn. For the couple who lives on the beach in the Summer, these monogrammed towels measure 32″x64″ and are perfect as set. Not overly feminine or masculine. You could also toss in a gift card to the couple's favorite beach-side getaway spot or a restaurant where they'll be honeymooning.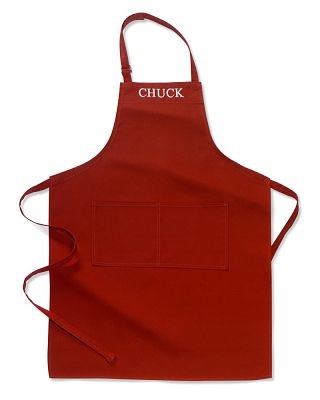 Personalized Apron ($29), Williams-Sonoma. Because the couple who cooks together, stays together! Personalize these aprons with the bride and groom's individual names or the couple's last name. These aprons are a classic.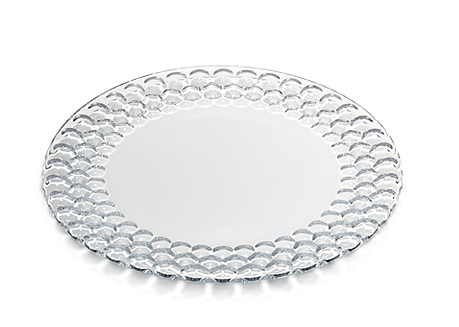 12″ Honeycomb Platter ($125), Tiffany & Co. People automatically gasp when they see a bag or box from Tiffany's because they think you spent an insane amount of money. But Tiffany's is one of my absolute favorite places to find those special bridal shower gifts. Not only are they stunning but if you look closely, you'll find some are actually quite affordable. These are the gifts that get passed down from generation to generation. True classics. I always remember growing up looking in the curio at my parent's house or helping my mom clean all of our nice glassware and China and her telling me who bought them what for their wedding. These are the gifts that are so simply designed but create the most conversation. You always remember the person who bought you Tiffanys.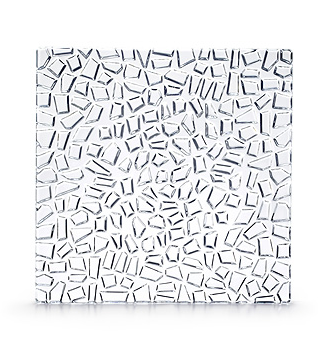 11.75″ Tiffany Sierra Square Platter ($145), Tiffany & Co. This crystal platter literally knocks my socks off. The perfect gift for entertaining. Or just displaying.
What other wedding gift ideas do you have to add to the list? Or, if you're married, what was your favorite wedding gift that you received?