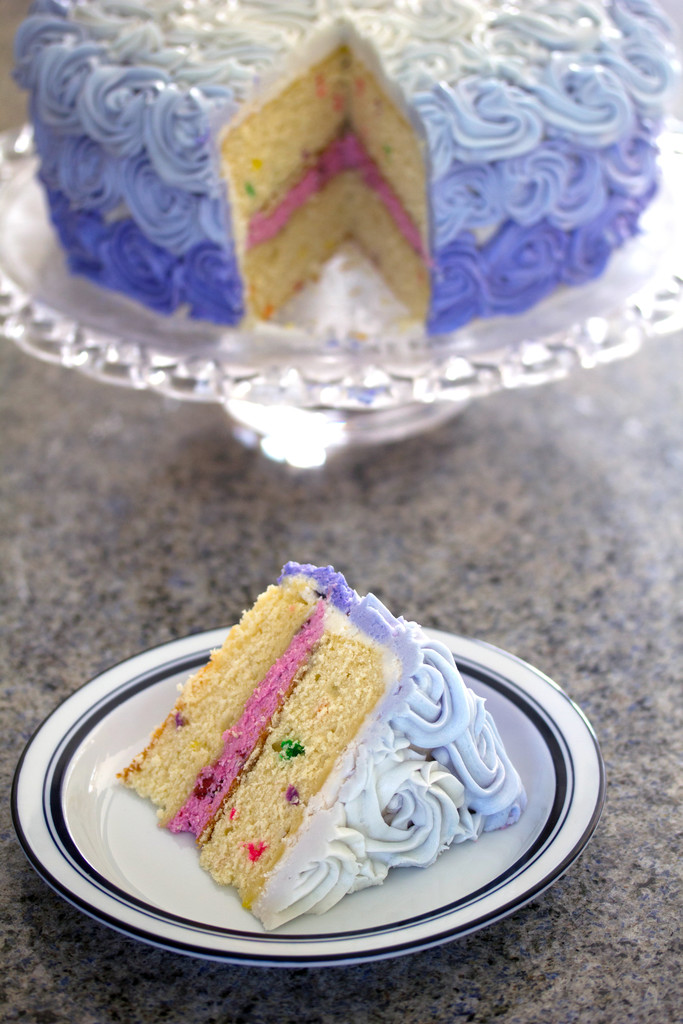 Happy new blog day!! The new blog design has officially launched and I couldn't be more excited about it. When you've been blogging for over 6 years, you have a lot of time to discover who you are as a blogger and what you want in a design. But it's also tough to take the steps to make the changes… until you finally do! Chels and I did a big redesign back in 2009, but have barely changed a thing since. Now that I've been the main blogger here for some time now, I decided it was time to seriously think about what I wanted to improve.
A few things: a white background, larger photos, fun colors, more prominent social buttons, and better search functionality. Please excuse me while I work out a few of the kinks (namely organizing posts better, inserting better photos, and working on optimizing recipes) over the next few weeks.
A HUGE HUGE thank you to Erin and Melissa from Wooden Spoons Kitchen for taking my vision (which I probably didn't do the most fabulous job of expressing) and somehow coming up with something that is exactly what I was dreaming of. You should know that the logo was Melissa's first round of design and I had zero edits because it was that perfect. If you are thinking about a redesign, this team comes HIGHLY recommended. Thank you also to my wonderful husband for basically running this blog for so long. Between serious hackers a few years back and a million other issues, I probably would have abandoned things if he hadn't used his mad computer skillz to keep everything running smoothly. Also, he happily eats all the food I eat and doesn't get mad when I post his photo on the blog. Even after a reader recognized him in Ikea after seeing his photo on WANM many years ago (that might have been when I knew he was a keeper).
Not to get all sappy, but the last couple months have been some of the most beautifully eventful of my life. There have been huge highs that have made me realize how truly lucky I really am in life (and made it much easier to ignore the couple lows).
In addition to moving into a new blog home, Chris and I are settling into our new home. It's only been a few weeks and so we are still waking up every morning feeling like we're seriously in heaven. I've already cooked up a few things in my kitchen and thought that it would be appropriate to welcome you to the new WANM by also showing you where I'm spending most of my time lately.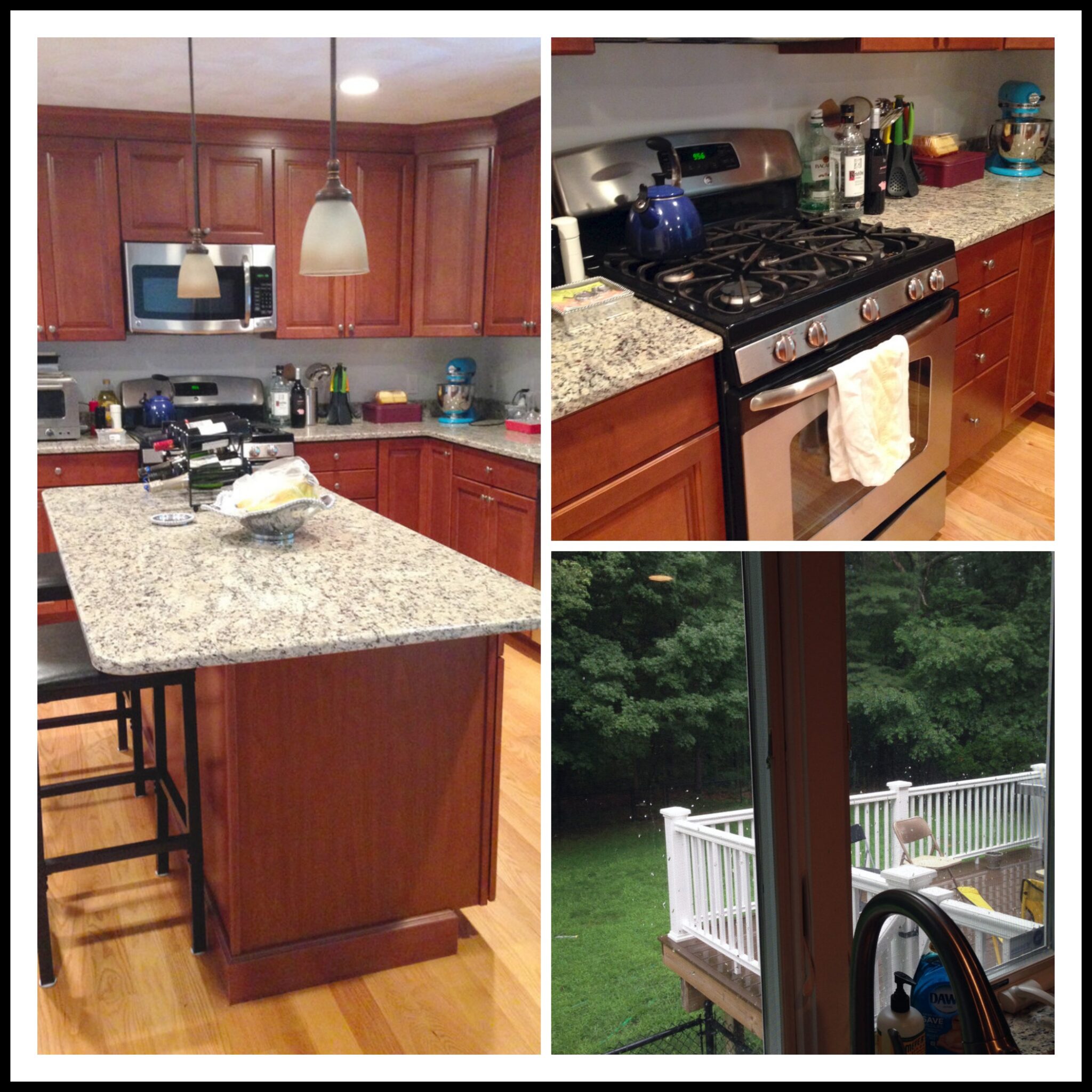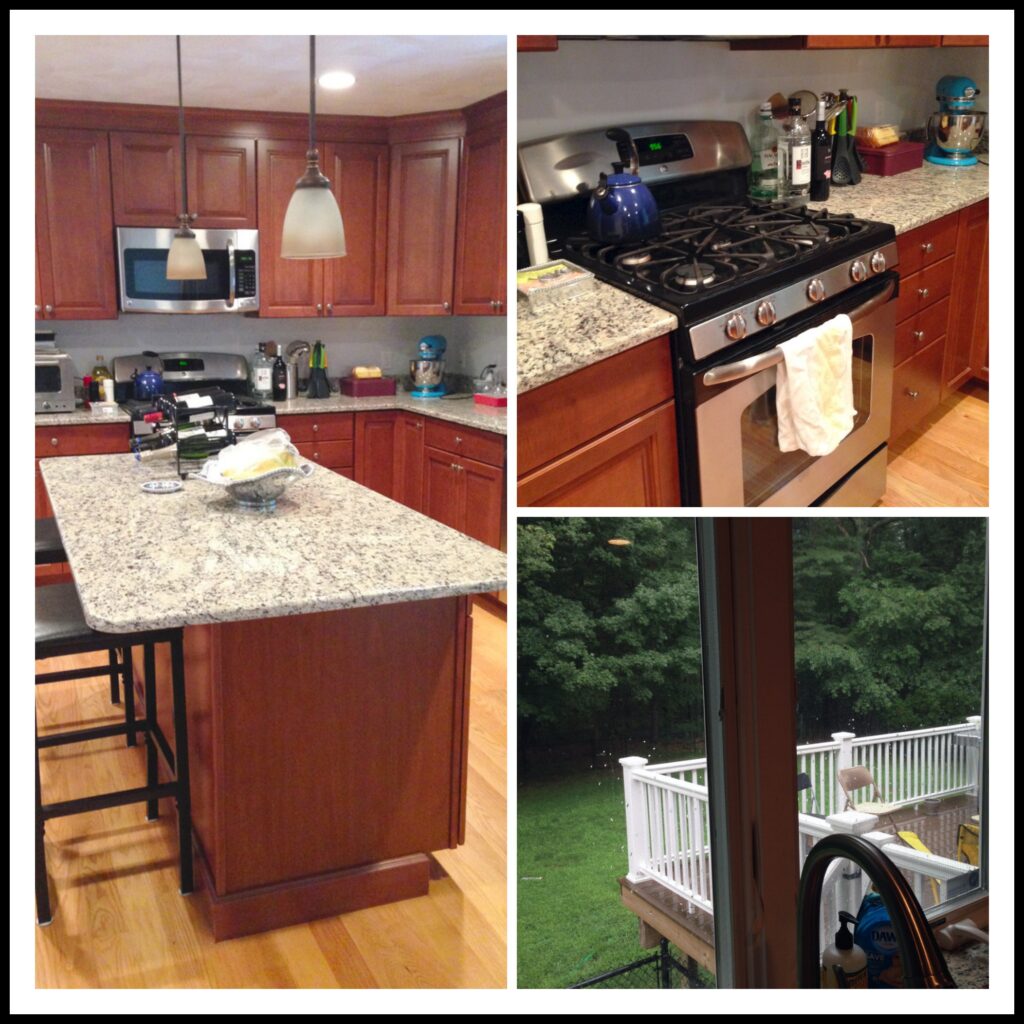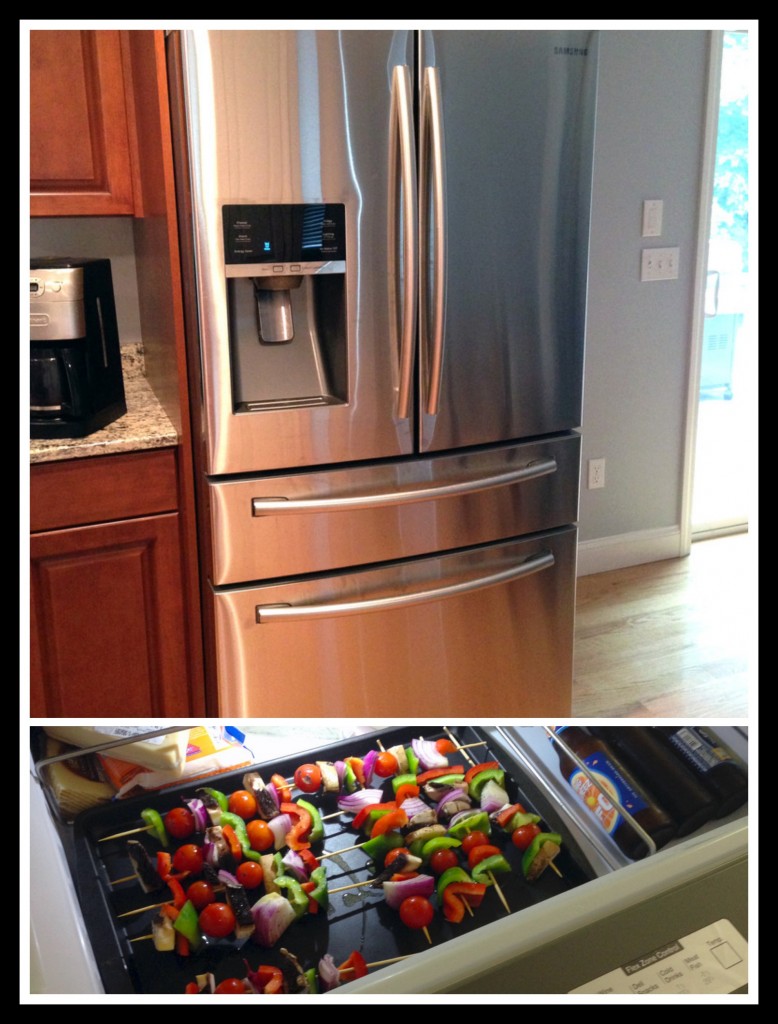 My nephews are also settling nicely into their new home. They were born in June and though people definitely told me, I had no idea how much they would change everything or how easy it would be to feel so much love for someone you just met. Though in some ways I feel like they've been in our lives for such a long time, in other ways, I still can't believe my sister and Adam have twin babies. How is it possible that I to get to watch these beautiful babies grow up?? Hopefully not too quickly, though, because something tells me they won't always be open to letting mom and dad shoot photos of them like this: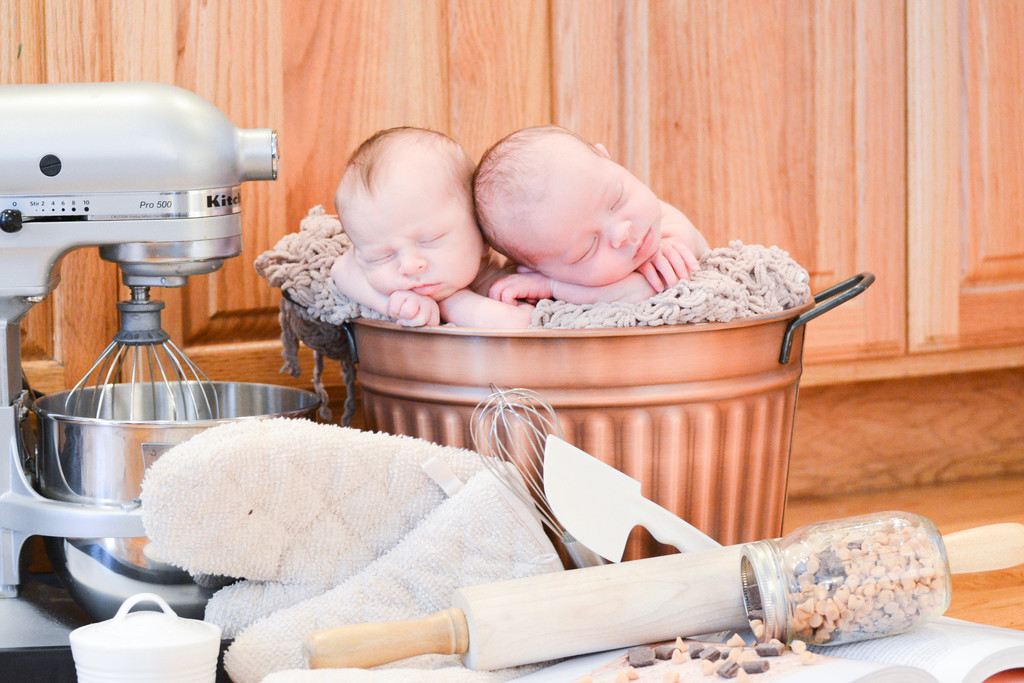 So yes, life is good. And this day calls for cake. Not just any cake, but an ombre rosette cake. This is the kind of cake I've always been crazy intimidated by, until I spent some time with my friends at Wilton and came home with a little bit more confidence. And then I looked up a few tutorials and realized that making beautiful cakes like this really isn't that difficult.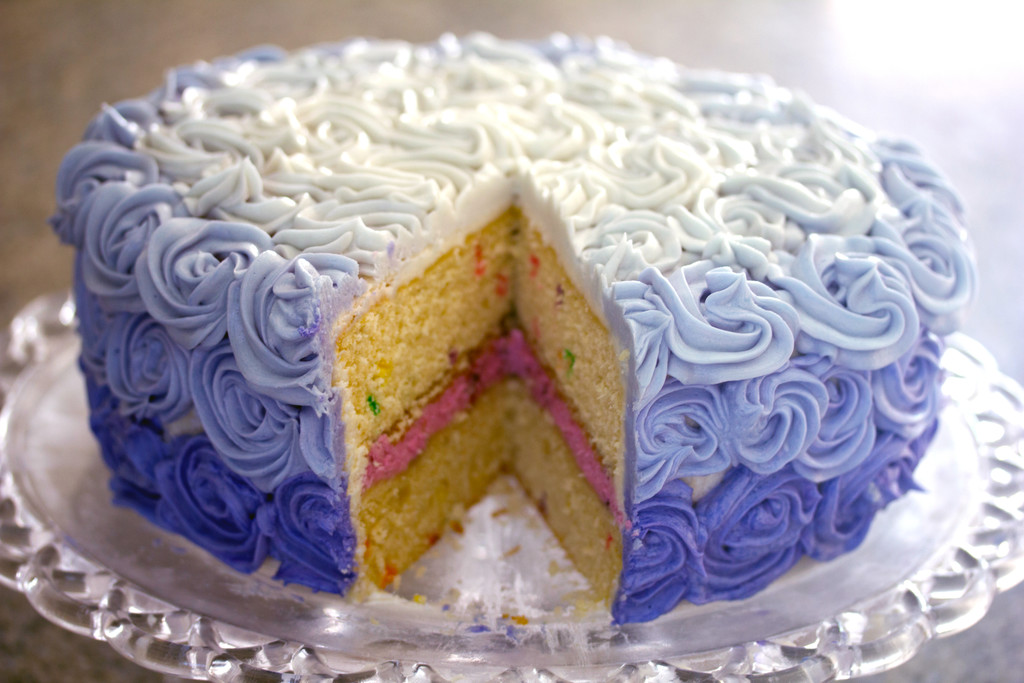 I wrote down the recipe I came up with, but to be honest, it became a bit confusing as I was making the frosting different consistencies and continuously adding more milk, sugar, etc. One thing I've learned throughout the last 6 years is that when I'm trying a new recipe or entertaining friends, it's often best not to attempt a blog post out of it. Focus on what's happening and return later to consider how to perfect it into a solid recipe and post.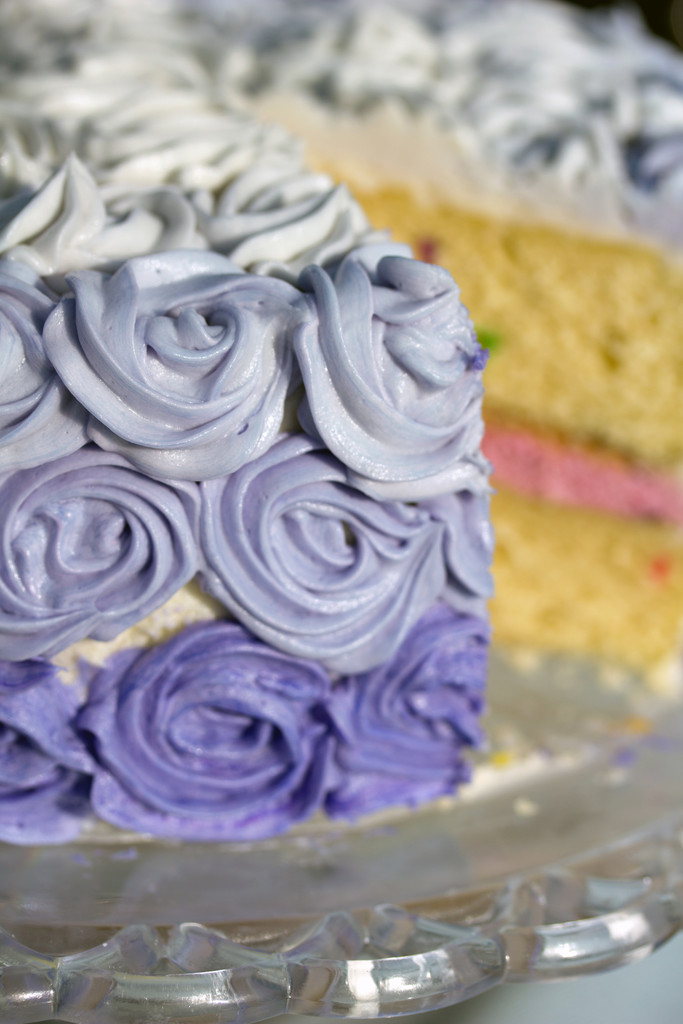 And this is most definitely a cake I will be making again. Probably in the very near future. When you get up close, you can see it's obviously not perfect.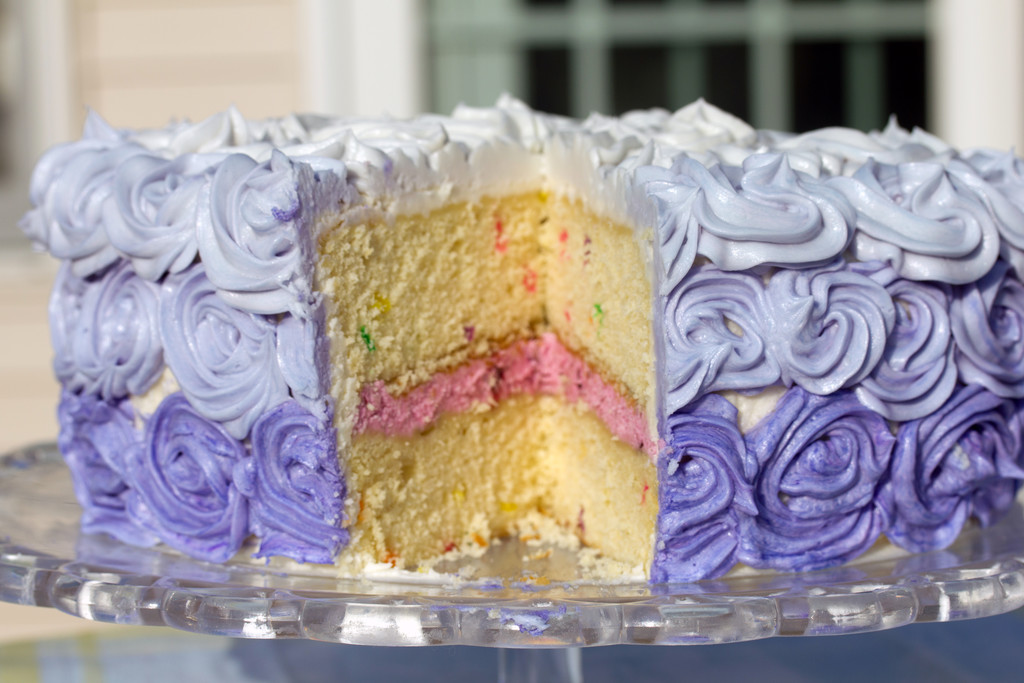 But I'm pretty proud of how it looks, especially from a distance. It was really my first time doing anything creative with frosting and attempting anything ombre.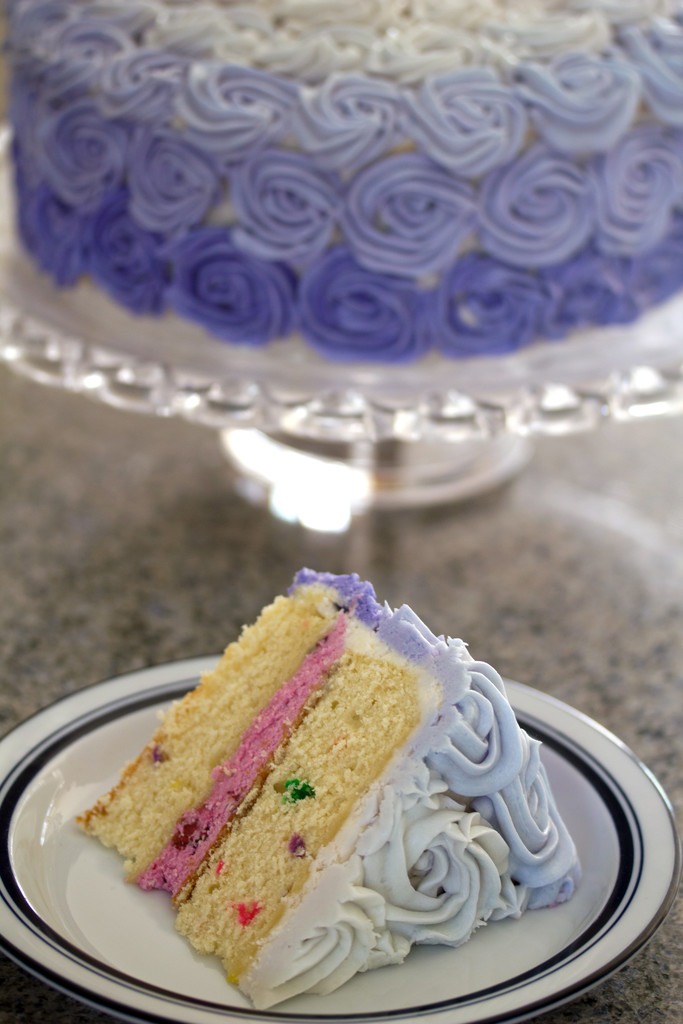 It still kind of amazes me how much there is to learn when it comes to cooking and baking. I've come (I think) a ridiculously long way since I really got into food in 2008, but still have so many things to try.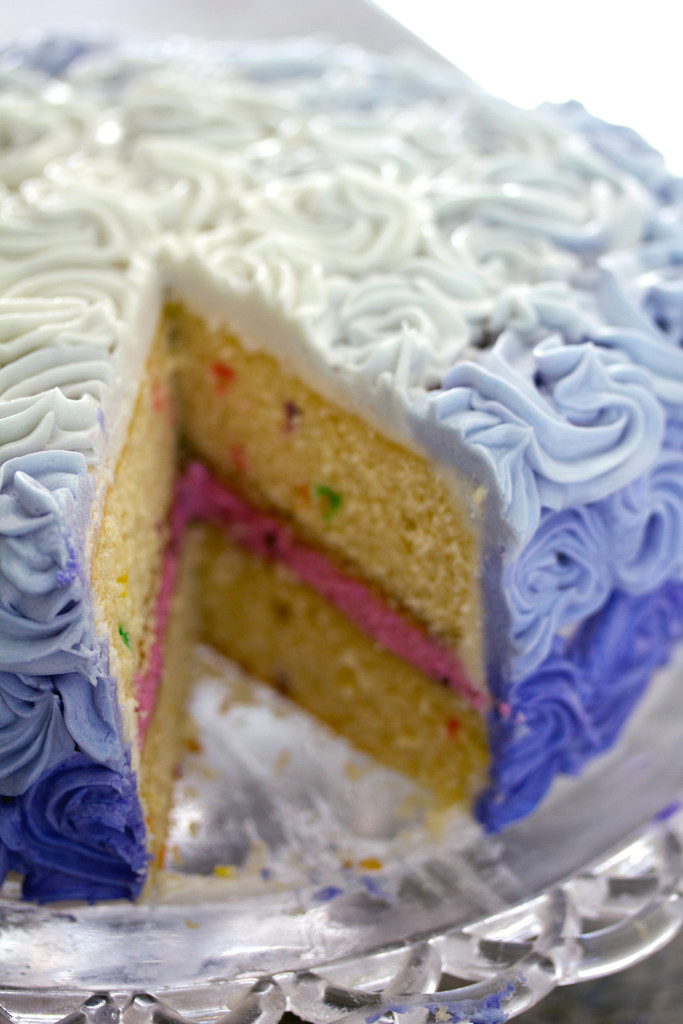 I feel so lucky that I've had some really wonderful opportunities to learn from the best of the best, whether it's at Wilton's headquarters where I spent some time this year or it's from the countless other food blogs I've discovered since starting this journey. For instance, in addition to Wilton, I used Country Cleaver and 52 Kitchen Adventures as my main guides for learning the ombre rosette technique.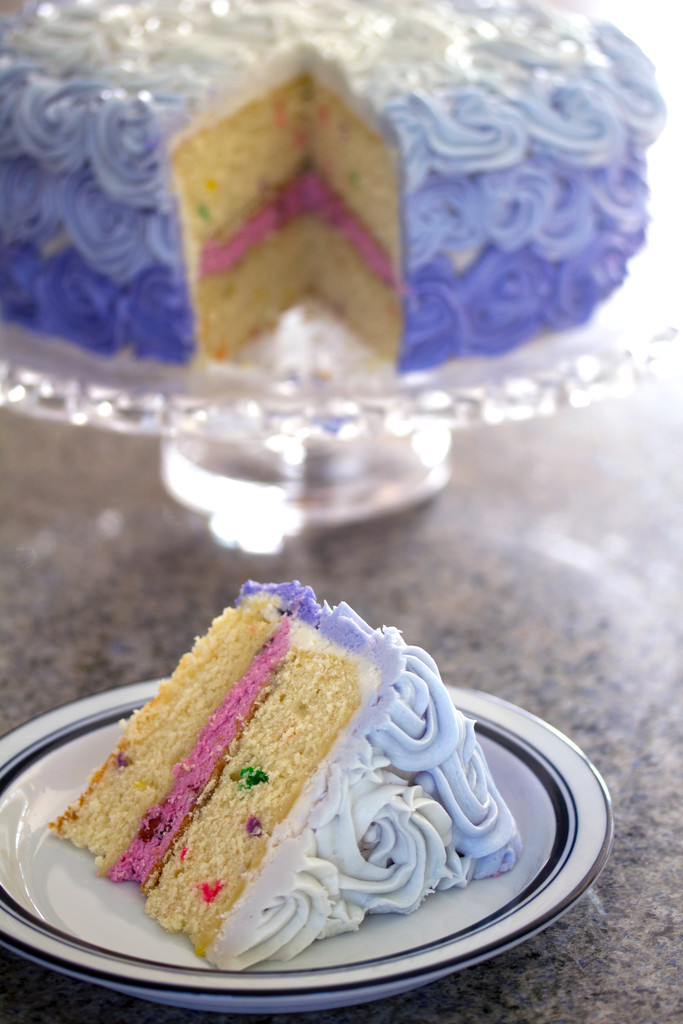 What an awesome world we live in that we can simply turn on a computer and learn such a vast array of knowledge from a huge variety of people. Whether beginners or experts, everyone has something to teach us and I just love that so much. You can learn from Martha Stewart, but you can also hopefully learn a thing or two from all of the We are not Marthas from around the world.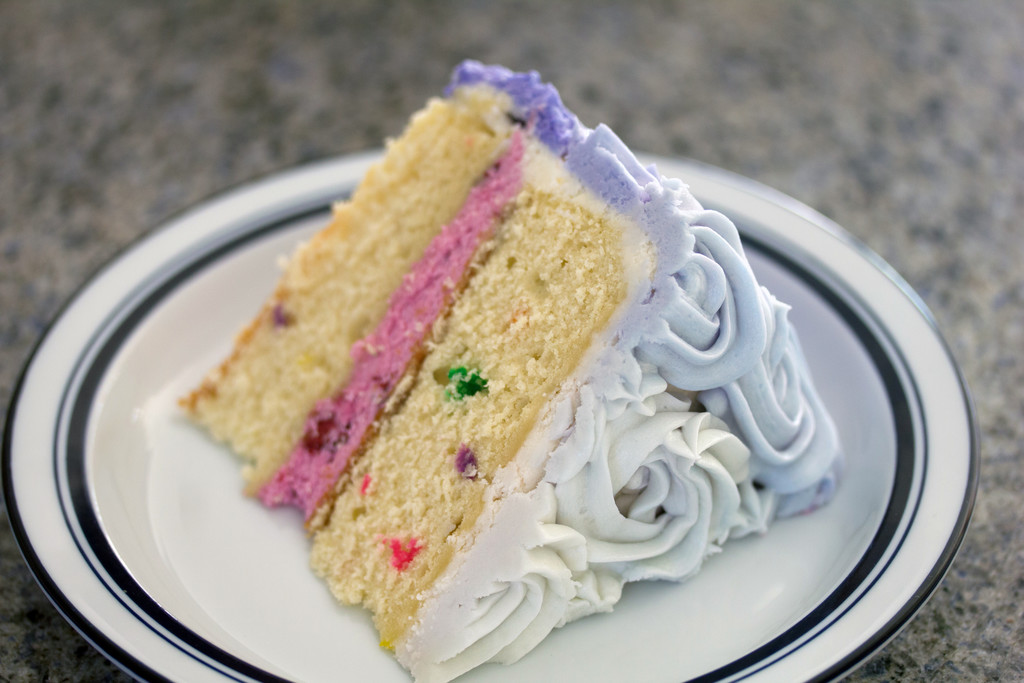 I hope you'll share a slice of cake with me today to celebrate (seriously, I wish we could really have a piece of cake together). Thanks for joining me here at We are not Martha and I hope you'll stick around for a while longer. I can't wait to see what the future brings!
[Sues]