Another year, another American Craft Beer Fest.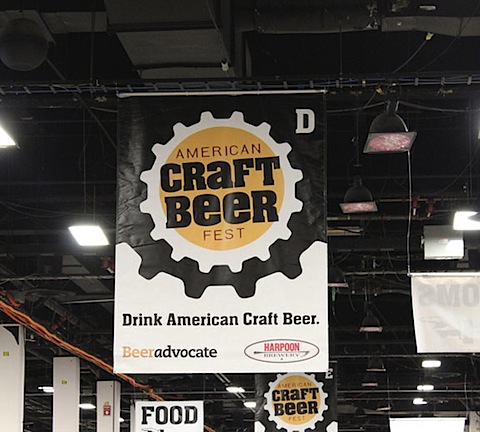 This year marked the Beer Advocate's 4th annual American Craft Beer Fest in Boston and the 3rd that I've been to (first and second here). In case you don't know, ACBF is the largest celebration of beer on the East Coast. There were over 100 brewers at this year's ACBF and over 500 beers. Unfortunately, I didn't get to try all 500 beers, but that's probably a good thing as I'd be dead if I had. Let's face it- I didn't even try a fraction of the beers available, which is why I have to continue going back every year.
If you go to American Craft Beer Fest in the future, it's a very good idea try to pick out the breweries and beers you want to hit up ahead of time. Otherwise, it can get a bit overwhelming and you might find yourself missing out on what you really want to try. Another thing we finally learned after the first two years of ACBF? Always bring pretzel necklaces.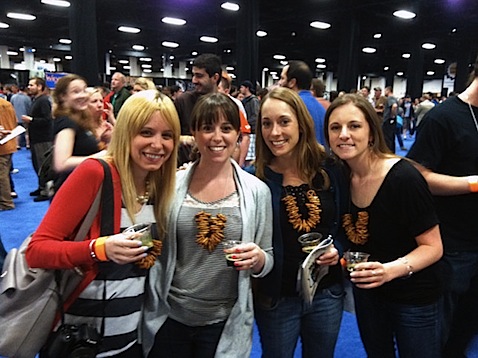 You might get some funny looks, but most beer fest veterans know how vital this quick snack and palate cleanser is. My sister's Chicago friends, Kim and Lesa, were visiting this weekend and Kim, Beth, and I strung together the pretzel necklaces while sitting in the sun. Chris offered to pick Lesa up from the airport, so we decided to make Chris an extra special pretzel necklace.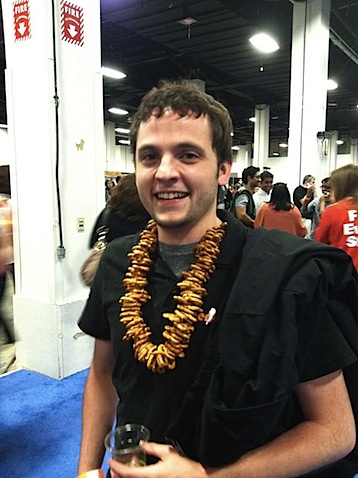 I think he loved it.
Chris also designed a special web app that allowed users to keep track of all the beers they were tasting at ACBF. I'm known for being horrible about note-taking when I'm at events like this (I always think, "oh, I'll remember this one!" and never do), so this app helped a lot. I'm thinking he'll improve it even more in time for next year's big American Craft Beer Festival.
Anyway, I'll just do a quick run-down of some of my favorite beers of the evening.
I had never heard of Defiant Brewing Co. located in Pear River, New York. But I was excited to discover them and their clean bottle designs. The Belgian Style Tripel Ale was surprisingly sweet for a Tripel, but I mean that in the best way possible. Even if you don't generally like heavy ales, I think you'd find this one shockingly drinkable.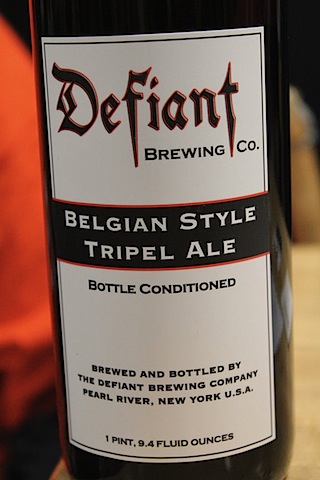 Pretty Things is one of my very favorite breweries and is local to Cambridge, MA. There's so much to love, from the name to the pretty bottles to the fun beer names.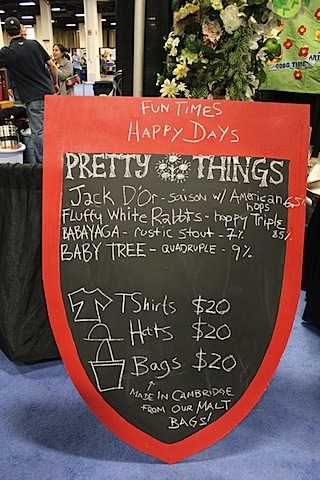 I had already tried all the beers Pretty Things was offering, but had forgotten how delicious Fluffy White Rabbits was. I love my hops and appreciate that a beer with "rabbits" in the name is extra "hoppy." Hehe.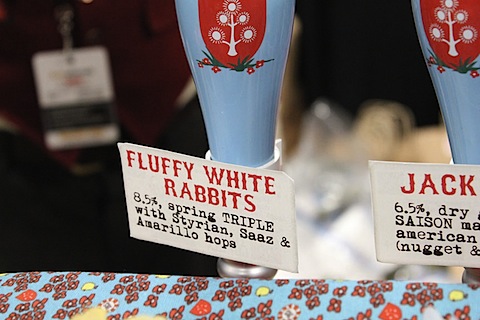 Watch City Brewing is another local brewery, from Waltham, MA, and they had a whole host of interesting beers for tasting. Of course, I had to try out the Bacon Beer called Cyrus's Oink Oink. Whoa, talk about interesting. I'd say this was more of a smokey beer than a bacon beer, but if you like the smokey flavor, you'll love this one. It's worth a taste anyway, just so you can say you did.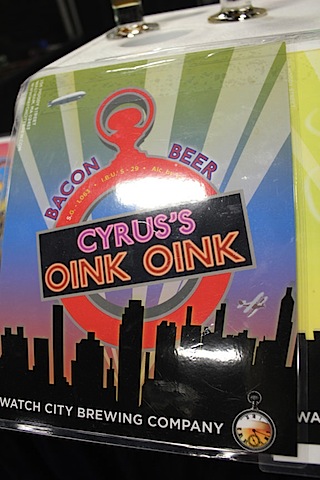 Boulevard Brewery had us hop behind their booth for a group photo while we sipped on their The Sixth Glass. This was actually one of my favorite beers of the evening- it was a bit sweet and fruity, but also dark and intense. I also love how Boulevard describes the beer on their website as being a "deep and mysterious libation."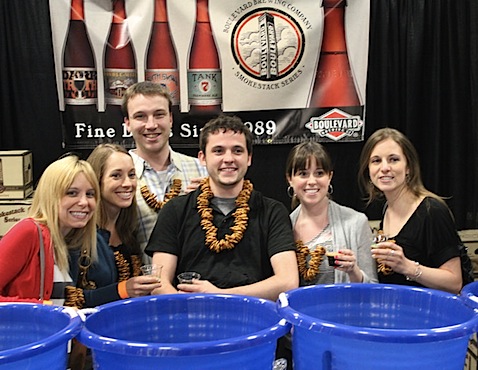 Another one of my favorite beers of the evening was the Week Sauce Coffee Porter from Left Hand Brewing. Unfortunately, this beer is not readily available in stores because if it were, I would be buying it all summer long. I generally love coffee porters anyway, but this was one of the best I had. It actually poured and tasted just like a black iced coffee. Though you can't purchase this beer in stores, you can buy the coffee used to make it off Left Hand's website. Therefore, you can have it for breakfast. And, in the meantime, I fully recommend Left Hand's Milk Stout, as well.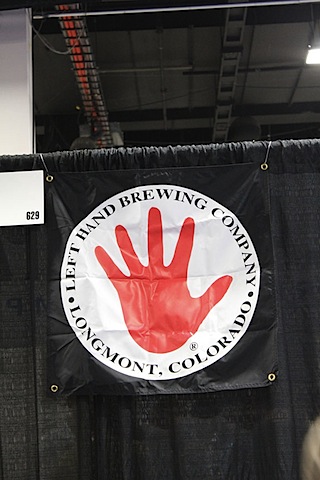 Another favorite brewery is Dogfish Head in Delaware. I was excited to see the Olde School Barleywine as an offering since I haven't yet tried it an love barleywines.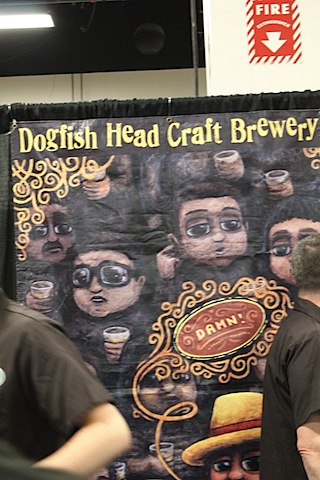 It was almost like candy! Well, candy with 15% alcohol, of course. The beer is brewed with dates and figs and it wasn't overly sweet but had a distinct thickness to it, without being reminiscent of syrup. Definitely a barleywine I'd pick up for future sipping.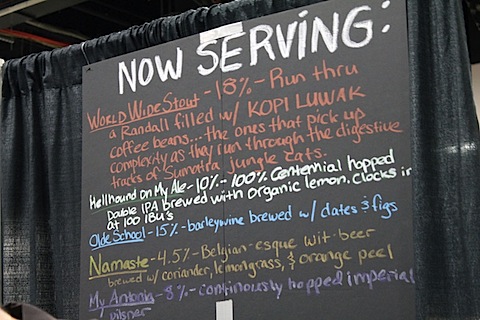 I recently discovered Uinta Brewing Co.'s Crooked line and was immediately attracted to their super fun bottle labels.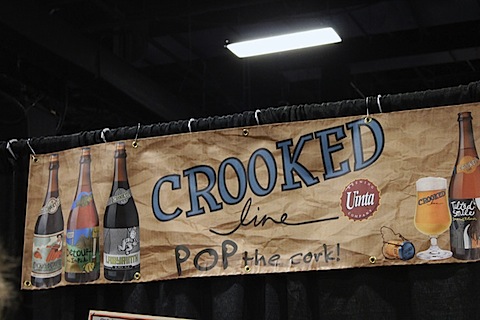 This time, I tried, Uinta's Wyld and enjoyed it much more than I generally like pale ales. I definitely tasted some grapefruit notes in there and think it would be the perfect summer patio beer.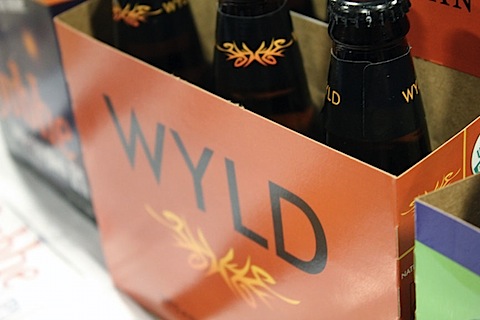 I was excited to see Brooklyn Brewery was back with The Concoction.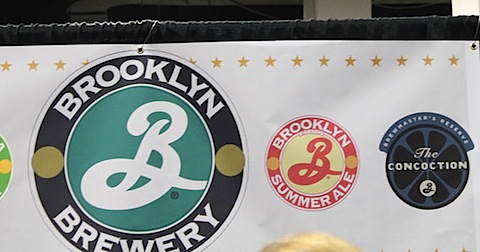 I mean, you know how I am about all things ginger, so I obviously loved sipping on this one. It was a tad perfumey, but is definitely a fun, once-in-a-while beer.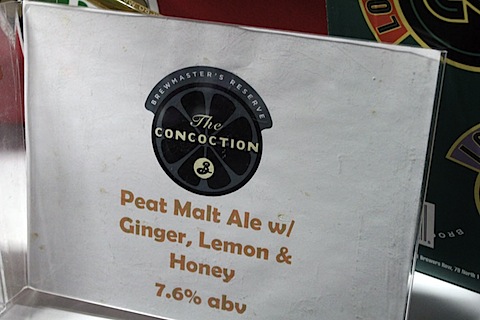 And then, another of my favorite foods met beer. We discovered St. John Brewers and their Tropical Mango Pale Ale. What?! Can St. John Brewers read my mind?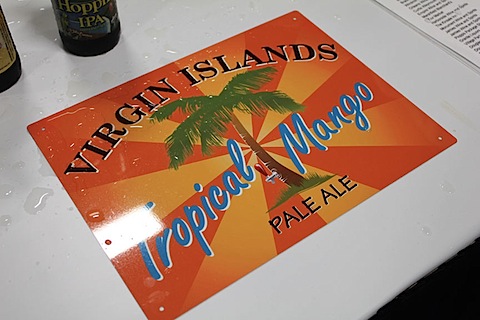 Of course, this beer isn't for everyone. But if you're looking for something light, fruity, and summery, sip on a bottle of St. John's Tropical Mango in the sun. It legitimately tastes like paradise.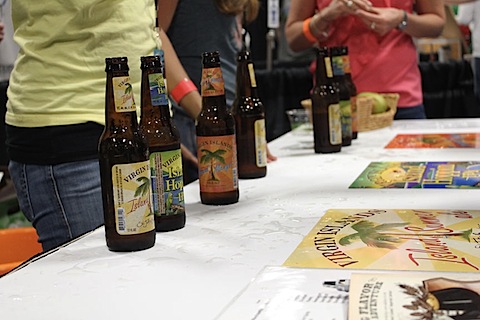 An old favorite, Mayflower Brewing Co., was also in town from the nearby Plymouth, MA.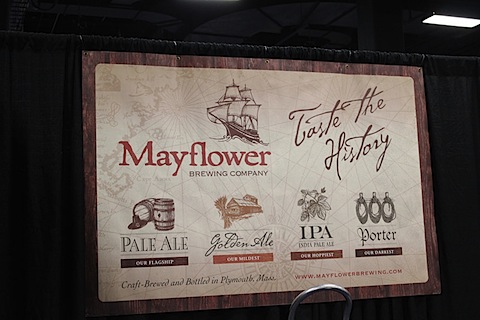 I don't know why Chris and I haven't yet been to Mayflower Brewery, but I have a feeling we'll be making it one of our summer stops. I should probably take Chris to Plymouth Plantation anyway since it's kind of essential for anyone making their home in Massachusetts.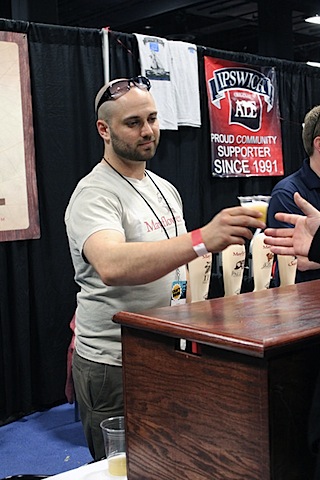 Baxter Brewing is a brewery in Lewiston, Maine, that just happens to be the first craft brewery in New England to can its entire line of beers.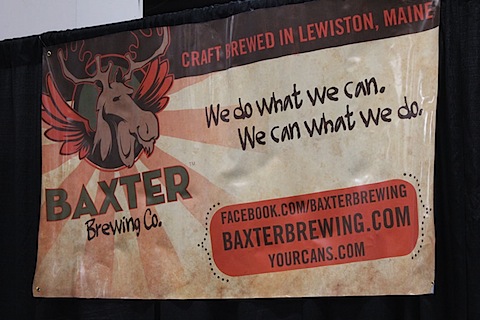 I love a good canned craft beer and enjoyed the hoppiness of the Stowaway I.P.A. I think the can is pretty genius, too.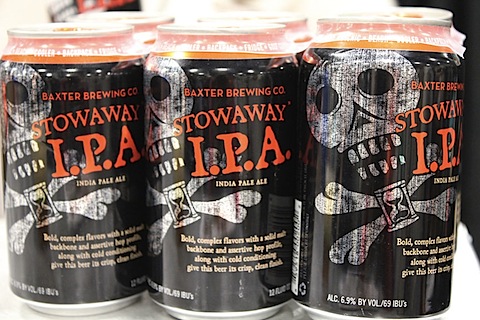 I did some sipping at Cambridge Brewing Company, too. It was basically an evening of meeting new breweries, combined with reuniting with old favorites.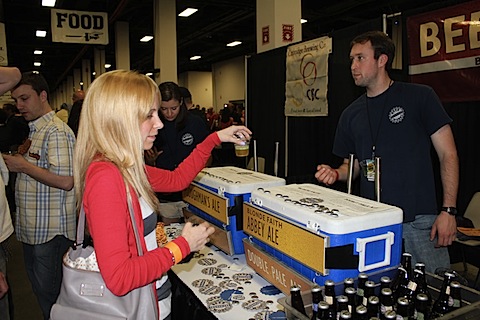 My last stop of ACBF was Goose Island out of Chicago. I love Goose Island's strong bourbon beers, but this time I opted for something a bit lighter.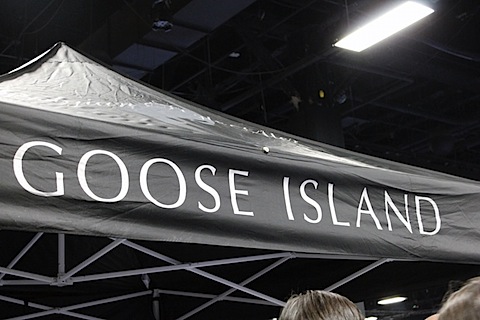 In fact, I chose the Sofie because it was compared to champagne. For a lighter beer, I absolutely loved it for its orange and vanilla notes and light sparkle.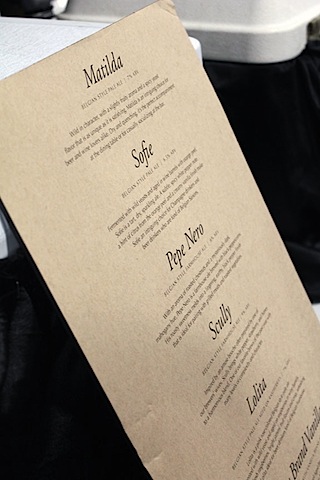 Beer, pretzels, and love: does it get any better than that?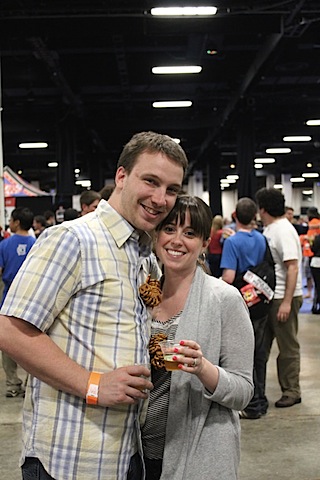 While I wasn't as fastidious in my note-taking as I wish I were, I do think I was pretty picky on exactly what I tasted. There were way too many options to just taste everything that came your way.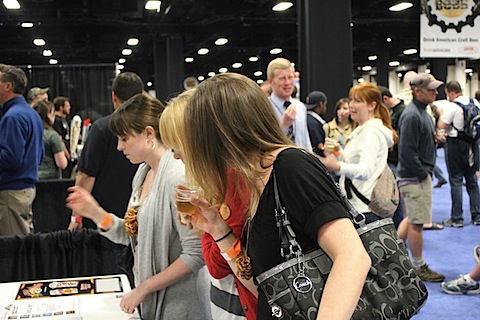 Though I do wish I had made it by Southern Tier's booth to try their 2XIPA. But I'll be heading to the brewery this summer on vacation, so hopefully I'll get the opportunity to try it (and more!) then.
Of course, we also had a little bit of fun at the expense of others (others being Adam).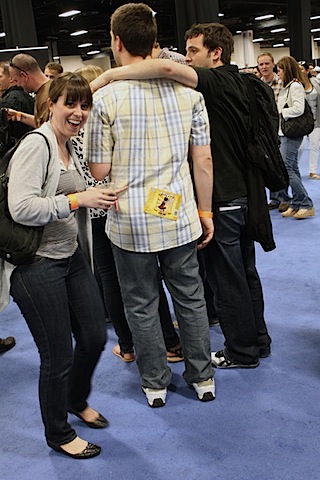 But it wouldn't be ACBF if we didn't. It also wouldn't be an American Craft Beer Fest without cannoli from the North End. We made a quick pit stop to pick up cannoli from Caffe Paradisio and then headed to Beth and Adam's for homemade flatbread. The perfect evening, if I do say so myself.
What's your favorite beer? Do you enjoy attending beer festivals to discover new breweries?
[Sues]