It's that time of year again! American Craft Beer Fest in Boston. Now, I'll admit, when I first got word that ACBF was happening the weekend before our wedding this year, I said, "Oh, heck no. There's no way we're going this year." But the more I thought about it, the more I realized that I should be OK in terms of wedding stuff by this weekend. Not to mention, I knew how much it meant to Chris. It would be our 4th year going and we didn't want to ruin our streak. So, we went. And I'm really glad we did. Though yes, I've been running around like a crazy person the rest of the weekend, trying to get things done. But that's OK; it's all fun!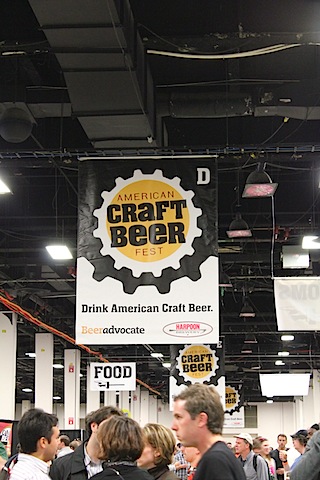 Since I really didn't want to have a rough Sunday and be completely unproductive, I knew I didn't want to drink a ton. So, I decided to only sip on beers that I had never tried before. And if I started drinking something and didn't love it, I wouldn't finish. Lucky for me, I tried some really awesome beers.
And also, the pretzel necklaces were even better than last year's. Beth, Adam, and Lesa made them this year and they were out of control. In fact, I may have eaten a few more than necessary just to keep them from weighing me down.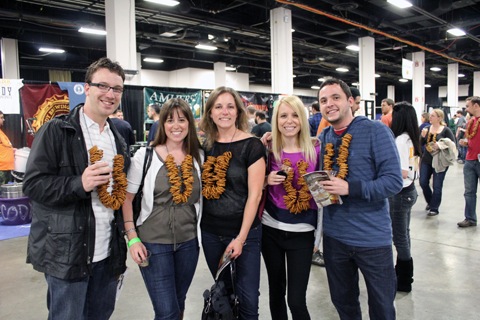 Our first stop at ACBF was Throwback Brewery. Not only is it close by in North Hampton, New Hampshire, but they feature a couple beers that immediately caught our eye.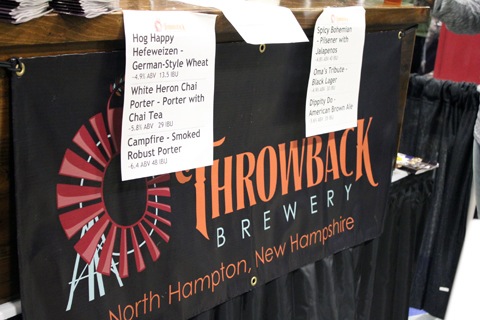 Like the Spicy Bohemian Pilsener with Jalapeños. You know how I am about spice, and especially spice in alcohol, so this was a must-try ASAP. And… It was one of the best beers of the night. It was super spicy, but in a really fabulous way!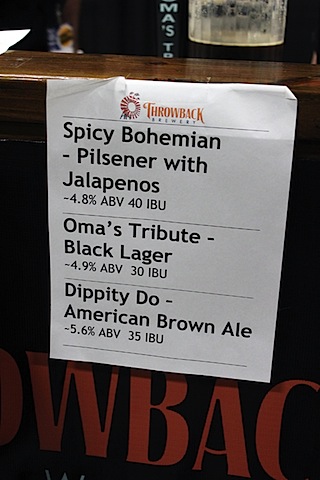 I didn't try any Pretty Things beer this go around, but only because they didn't have anything I hadn't tried yet. But I always love stopping by their absolutely beautiful booth. Definitely best in show.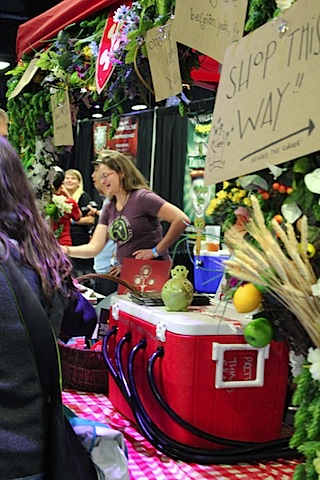 Another totally new to me brewery? San Jose, California's, Ass Kisser. Unique brewery name and veryyy unique and fun beers.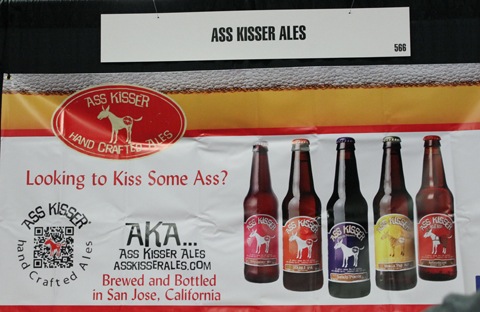 I mean, have you ever had a vanilla pale ale? I can now say I have. And it is glorious. While I love a good serious beer, I also have a thing for fun beers and this Vanilla Pale Ale was all about fun. It actually tasted a bit like an alcoholic cream soda. I can definitely see myself drinking this beer at a BBQ.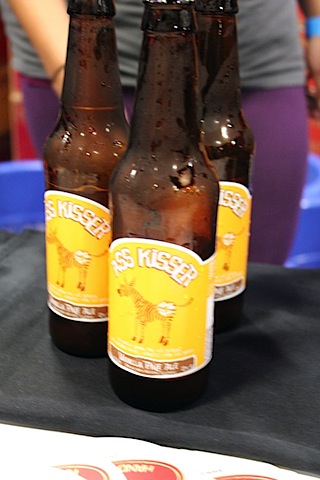 Or else their Strawberry Wit. Most definitely a summer sipper.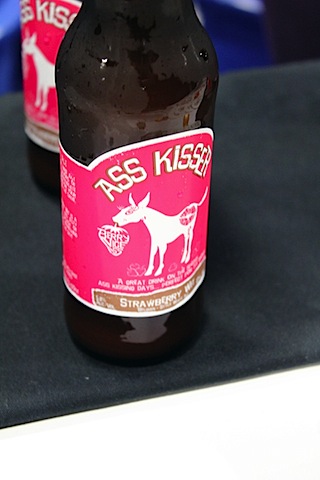 Of course, we made a stop by one of our old favorites, Ommegang. We had the chance to visit the brewery in Cooperstown, NY, last summer and it was a fantastic experience. One of my very favorite breweries with a completely consistent range of delicious brews.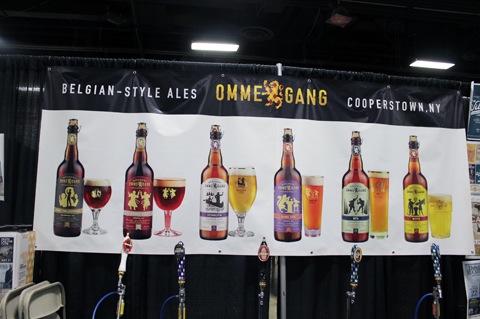 I forced myself away from my old favorites, 3 Philosophers and Rare Vos to try the Belgian-style porter, Seduction. Good choice! You could definitely taste the chocolate tones, along with a little bit of coffee, too. One of my favorite flavor combinations!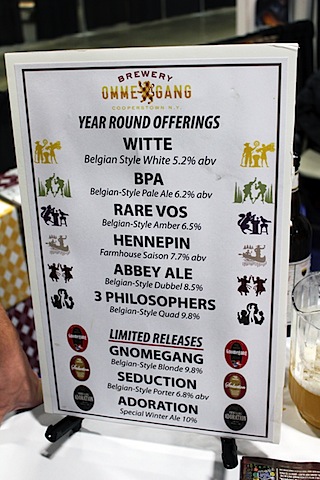 I also had a sip of my sister's Adoration and loved the spicy, fruitiness of it. More winners from Ommegang!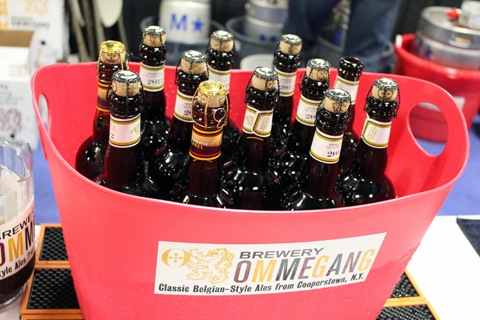 And now that I know Wilco will be doing a show at the brewery in July, I'm very tempted to plan a little trip back to Cooperstown…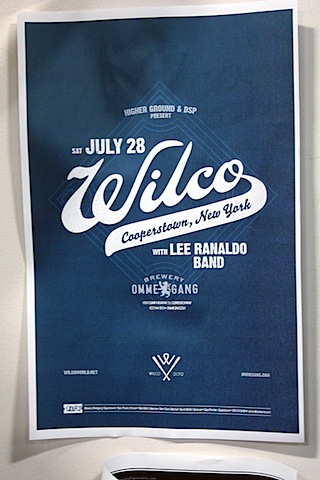 I may be a little bias, but I have to say High & Mighty was one of my favorite stops of the evening. Remember when we made beer cupcakes for their Don Cornelius event? Well, I tasted one of their new brews on Saturday that I KNOW would make another delicious baked good.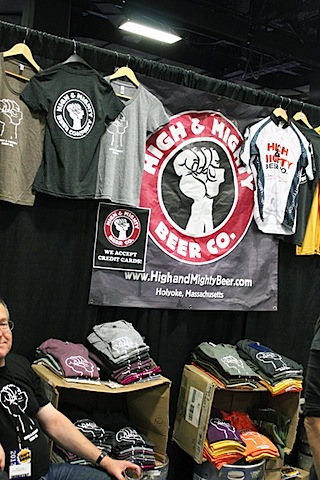 Fumata Habanera. It's a smoked black lager with chili peppers and one of the most unique and fantastic beers I've had in a long time. You have to be into smoky and spicy to enjoy this one and since I'm a big fan of both, I was obsessed. High & Mighty isn't currently selling Fumata Habanera, but we will find a way to get our hands on some more of this. And you should, too.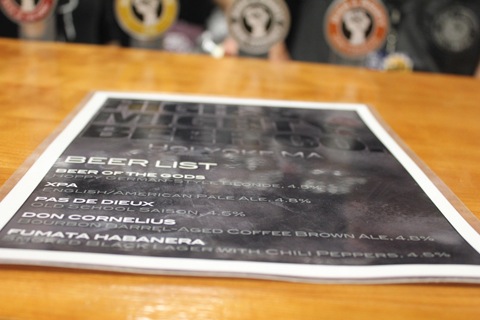 This was definitely Chris's favorite beer of the evening, as well. Give him spicy and he is a happy camper!
An old favorite, every year we stop at Dogfish Head Brewery's booth. When I spotted Sah'tea on the menu, I knew I'd be tasting it.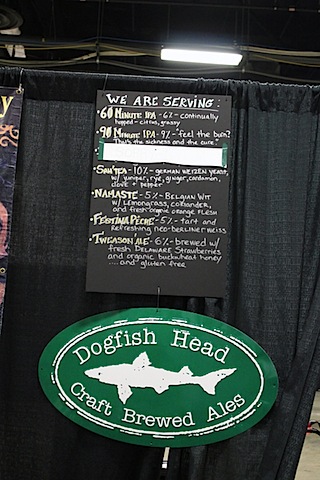 I don't think I've had it since last year's ACBF and I've missed it. I seriously think this year it tasted even better than before. If you like ginger and spices in your beer, you'll love this one.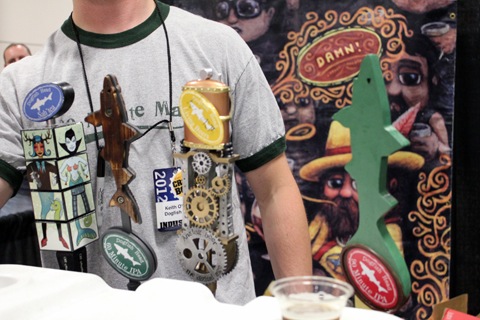 Pretty new to the craft beer scene and super local is Slumbrew (straight out of Somerville!).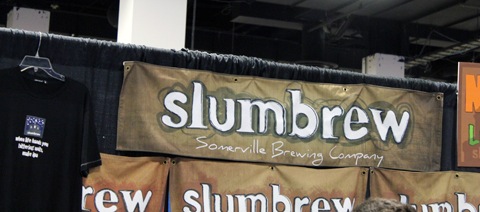 I've tried most of the beers, but had another taste of Happy Sol, a hefeweizen fermented with blood oranges. Much needed over this icky, rainy weekend.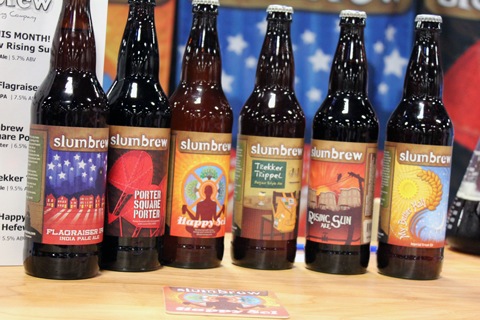 Another all-time favorite is Left Hand Brewing Company. Their Milk Stout is to die for!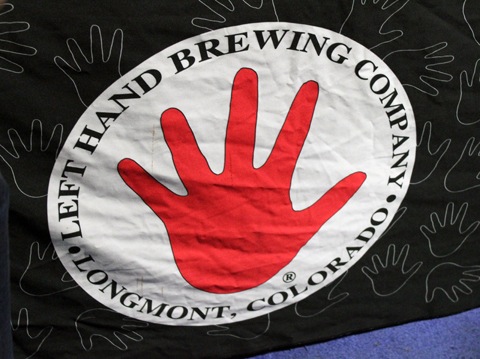 I was also a big fan of the quote at their booth- "Sometimes you're not in the mood for what everyone else is having." True that. Especially if that "everything else" is Bud Light!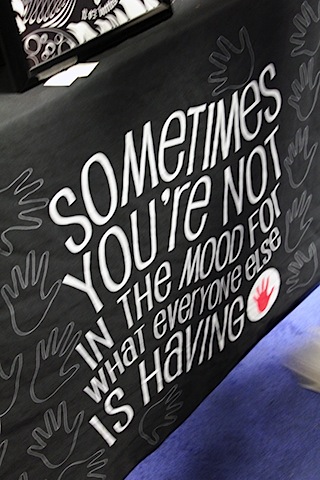 While this was me and Chris's 4th year at ACBF, it was Beth and Adam's 3rd. They didn't go with us the first year, but we met them out after and it was the first time they met Chris. Fabulous memories!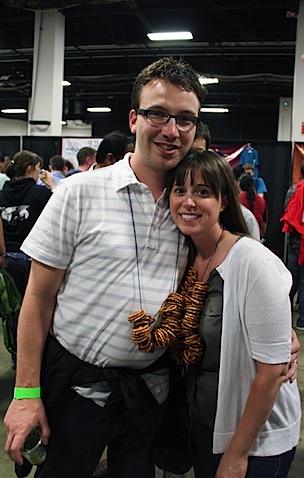 I was obsessed with Element Brewing Company's taps.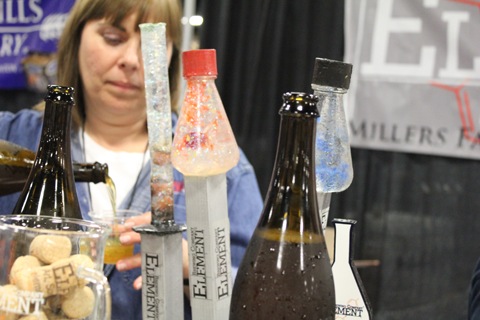 And their Summer Pilsner Fusion was fantastic, too.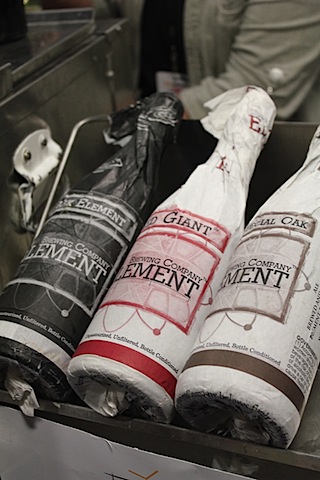 Another awesome thing about ACBF? The men's bathroom long is always longer than the woman's.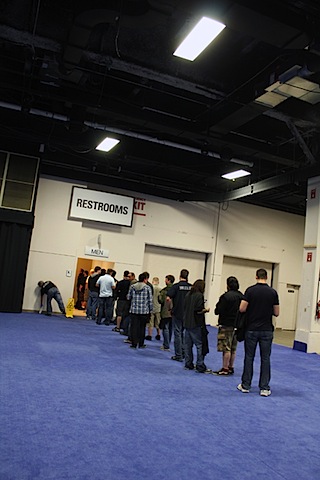 As is tradition, after ACBF, we headed to the North End for canollis. This time we went to Cafe Vittoria where we indulged in the Cafe Vittoria coffee (coffee with Kahlua, brandy, and tiramisu liquor).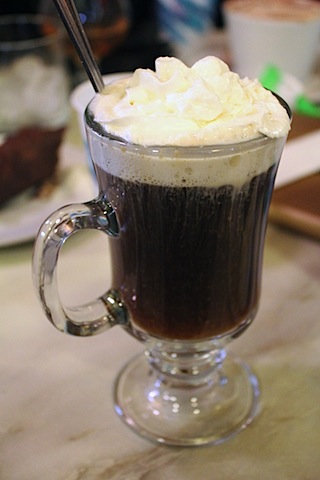 And a couple chocolate canolli.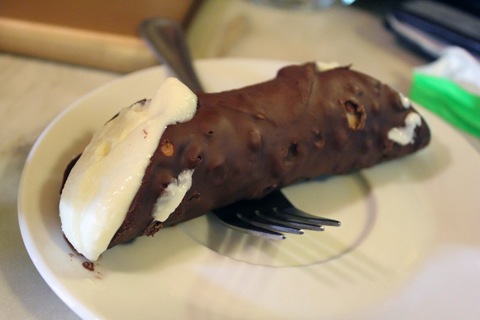 I would say this year's ACBF was a huge success. I can't even believe we've gone for 4 years in a row, but I have a feeling we'll be back again and again as long as nothing gets in our way. You know, like a pesky wedding 🙂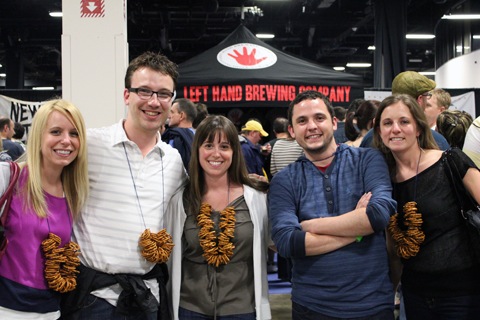 Seriously though, I'm always amazed by how many breweries pop up that I've never heard of before and how many completely new and innovative beers are introduced. This is one of my very favorite events in Boston... And surprisingly, every year we've gone, everyone who attends seems very well-behaved (which I think is a rarity at a drinking event in Boston!). It's just a lot of people who love good beer getting together to learn about new breweries and new beers. It doesn't get any better than that!
If you're a beer-drinker, what's your most recent favorite new beer discovery?
[Sues]