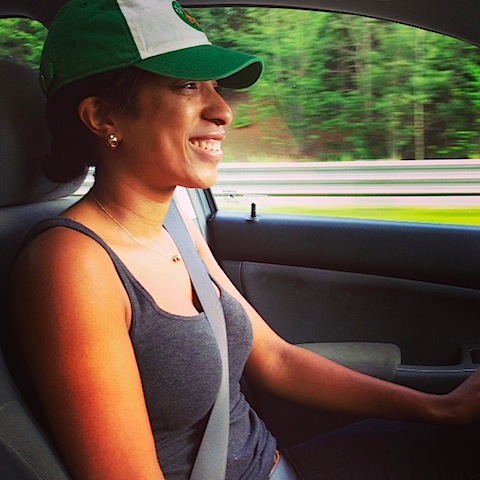 After months, and months (and months?) of not blogging, I finally decided now would be a good time to pop in to update all of you on my whereabouts. All is very well. Probably the best it's ever been. I never did an "official" announcement/post about what I was doing in terms of the blog because, to be quite honest, I really didn't know. All I knew was that my priorities shifted and I couldn't explain it. People would ask when I'd post next or if I was still blogging and I couldn't really answer because I knew that while I loved blogging and this site we created over 5 years ago, I just didn't have a logical or well thought out answer, other than it just felt right to take a break and focus on other things.
So, after forcing myself to think about it and talking with a handful of other bloggers I realized a lot.
First, I came to the simple conclusion that blogging is just plain difficult. And time consuming. And when you've done it for years and years, and catered your life around it, after a while it can start to feel like a time suck. And that's the honest to goodness truth that probably not many bloggers will ever be willing to admit, at least not on the internet. There's a lot of guilt inside of me for not blogging and part of me feels like I should apologize. But then I remember that we started this thing for fun, worked hard at it and are blessed that it turned into so much more, but when it starts to feel like a chore it should be okay to give yourself a break. Posts that used to take 30 minutes to compose started taking hours. Creating content, editing photos, linking to this, that, and the other thing. Making separate documents for printable recipes. It was time away from other things I loved doing because sadly there just aren't enough hours in a day and girlfriend needs to sleep. I realized that I'd be turning down opportunities to spend time with people I cared about and be social because I told myself that I "had" to get home to blog. Or I'd rush out of work whizzing by co-workers to get to the grocery store to buy ingredients for a recipe I wanted to blog about before sunset. We all know food photos are better in natural light! But you know what? Sometimes it feels darn good to just hang out after work with co-workers and chat about absolutely nothing. I realized that It's good and healthy to step away from the computer and to just be present.
Second, the past 6 months have been great in terms of other design and creative gigs that came my way. I was able refocus my work life and I was fortunate enough to significantly cut back on hours at my other jobs so I could spend time taking on more clients, which is really what I've wanted to do my entire adult life. I created a new job title for myself. I was told in a meeting I had with an agency last summer, that what I was doing was more in line with consulting and I was limiting myself by only referring to myself as a graphic designer. I do more than design. So after some digging, asking around, and a whole lot of thinking about what I actually do, I realized that calling myself a Creative Consultant is far more fitting. And, to be honest, by broadening the umbrella, it's opened up a heck of a lot more doors. I even got my work website re-vamped, which feels great to finally have a home solely dedicated to all of the creative projects I'm working on.
And third (and fourth and fifth and sixth?!), I've spent the last handful of months doing a LOT of soul searching, digging deep into what I wanted out of life, what was lacking, what needed to improve, and all of that good, bad, and ugly stuff. I've felt every emotion known to mankind the last handful of months. It's been a roller coaster for real. I grew up in Massachusetts and have lived there my entire life. I'm turning 30 in a few weeks. And I've been wanting and needing a change.
-------------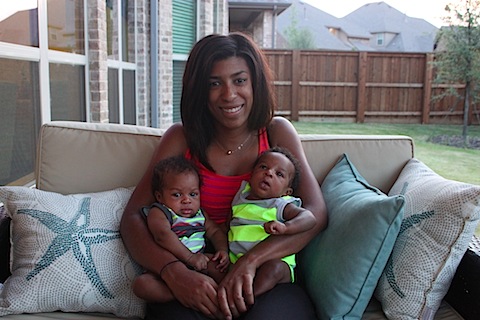 As you may remember from my posts last year, I went to Texas a couple times to visit my sister and brother-in-law who moved down there last Spring. Each time I visited, I'd look at apartments and had it in the back of my mind that moving there was always an option. I told my sister that if they had a baby I might move down there and I semi-jokingly said if they had twins I would definitely move down there. Welp, in May homegirl had twin boys. And it's safe to say I'm obsessed with them. As in my heart actually aches when I'm not near them. I'm also starting to think I might need to become a professional shopper for babies because I can't stop buying them things. Baby clothes = life.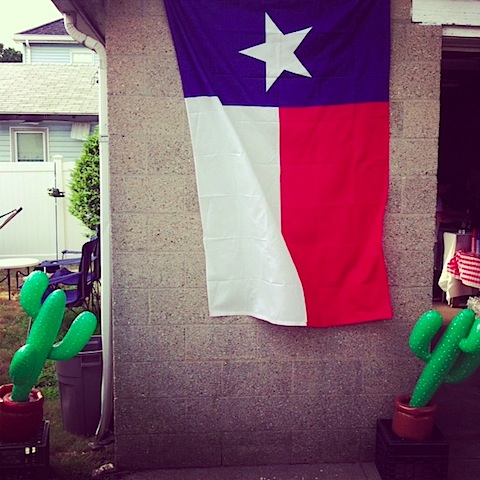 That joke turned out to be pretty serious because it's also safe to say that I've officially packed up my apartment in Boston where I lived for the last 7 years, am currently sitting in a hotel room in Lancaster, PA in the middle of a road trip. My final destination: Dallas. The day after I arrive, I'm opening up a new Paper Source in Plano, Texas. And a couple days after that, I get the keys to my very own brand spanking new apartment.
Things are changing and while I'm scared out of my freaking mind part of me is excited to just allow life to happen and to allow myself to be a little uncomfortable. I love Boston and with this move I realized just how absolutely wonderful everyone in my life there is. People helping me pack and lug my crapola down 4 flights of stairs (no elevator. Won't miss that!), coming over to hang out with me while randoms from Craigslist came to get my furniture to make sure no one stole me, going away parties, gifts galore, offering to drive down to Texas with me so I don't have to go it alone. I'd be a liar to tell you that I didn't think about canceling the move and staying in Boston. But my biggest regret was looking back on my life years from now and asking myself if I really, truly made the most of my time. I knew if I stayed, the answer to that question would be no. And as so many people have already said, Boston isn't going anywhere, so if I need a change again down the road, whether it be next year or 10 years from now, I can always go back. It will always be home.
In terms of the blog. Since we're being honest here, I definitely struggled with finding good content to share the last year or so. I felt like I made every recipe known to man (proof is in the multiple boxes of spices I had shipped down to Texas last week) and went to almost every restaurant in Boston. I've always been a firm believer in posting on blogs when you feel like you actually have something useful to share and not just writing for the sake of publishing a post. I felt like I was repeating myself a lot and in a sense, exhausted everything there was to share with our readers. So, with this move, I'm really hoping that once I get settled down in the Dallas area, I'll be able to share fresh new experiences from time to time with all of you again.
And while we're on the topic, I don't have any friends in the area so if you live down there, let's grab a cocktail. HEYO! 😉
-------------------------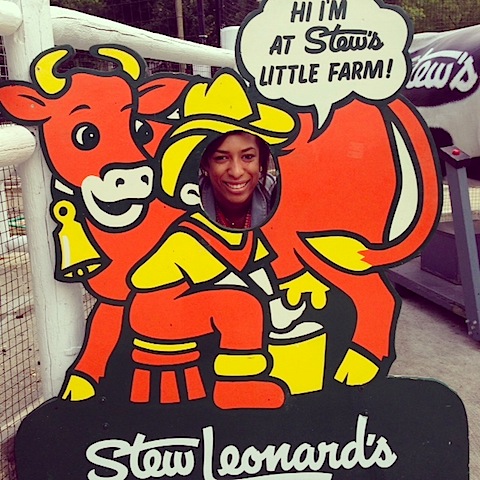 Also, my PSA for the day. If you're ever in Connecticut go to Stew Leonard's. We stopped there today and I actually thought about canceling the rest of the road trip to call CT home just so I could go here every single day. It's a maze of grocery store heaven and everyone needs to add it to their bucket list. They even have a petting zoo!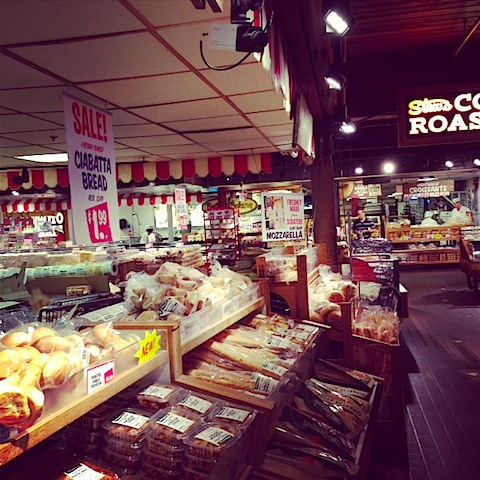 Bed now and up bright and early for our long drive to Asheville, NC in the morning!
[Chels]