I've lived in Boston for nearly 5 years now and I hardly ever go to Faneuil Hall (minus a couple go-to restaurants I go to). I think I've convinced myself that I spent far too many nights there when I first turned 21 witnessing bar fights, people stumbling around on the cobblestone, and tourists asking for directions as they bumped into me. I can always somehow manage to find an "excuse" to not go to that area of the city, especially at night. Perhaps I'm just traumatized? But when my friend Hannah, the new Marketing Manager for The Briar Group, invited me, along with our friend Judith, to dinner at Anthem in Faneuil Hall a few weeks back, I quickly agreed. Apparently food is the only thing I travel for. 😉
Anthem is a great spot, perfect for after-work drinks and dinner, in the heart of Faneuil that serves up some really special menu items. Very unique but comfortable, which is greatly appreciated during frigid winter nights. Everything from roasted pumpkin soup, lobster cobb salad, fish tacos, pepper crusted tuna, mac and cheese, to a wide range of wood grilled flatbread pizzas.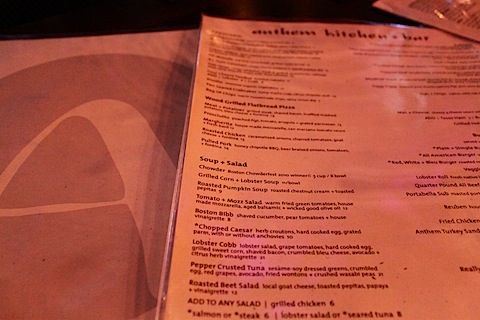 I started with a girly cocktail 🙂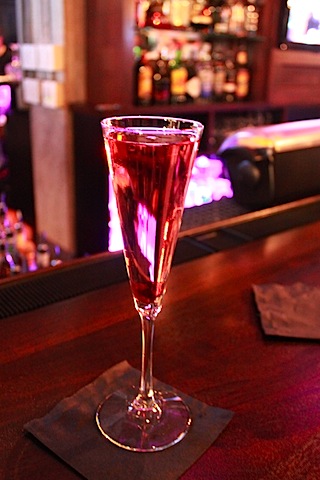 And for dinner I decided to order the roasted chicken with caramelized onions, charred tomatoes, goat cheese and fontina. It was absolutely perfect and even better as leftovers the following day.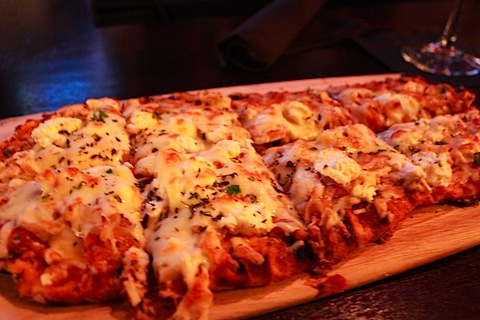 mmmm, closer 🙂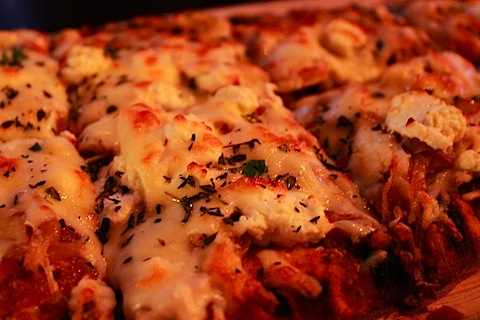 Judith and Hannah both ordered the tomato and mozzarella salad with warm fried green tomatoes, house made mozzarella, aged balsamic and olive oil. Yes, I stole a bite or two of this, you know I love a fried green tomato 😉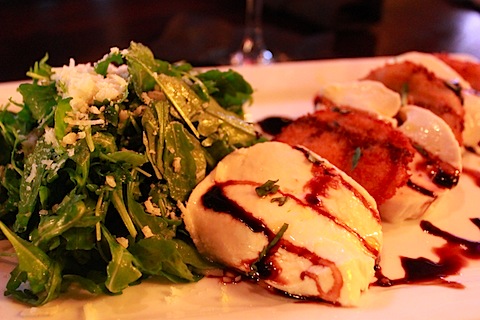 The decor and architecture in Anthem is very Boston… it's the perfect setting for a restaurant in the center of all the action.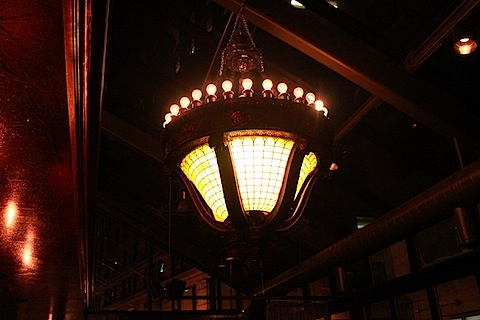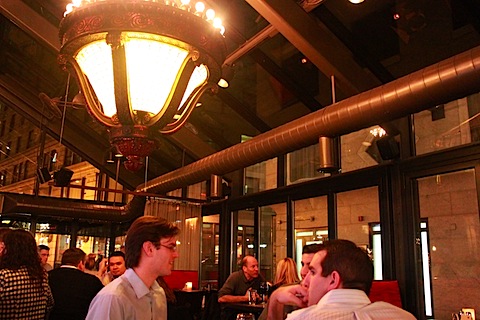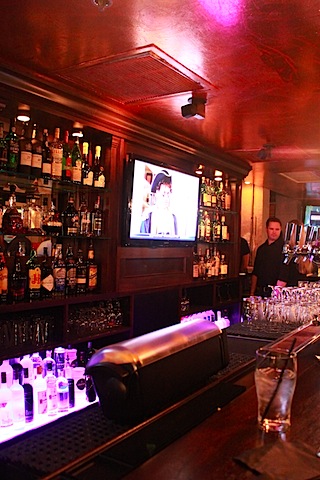 My friiiiends 🙂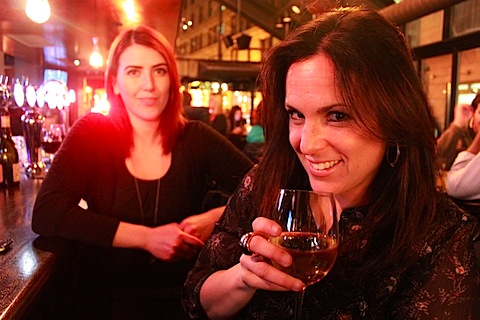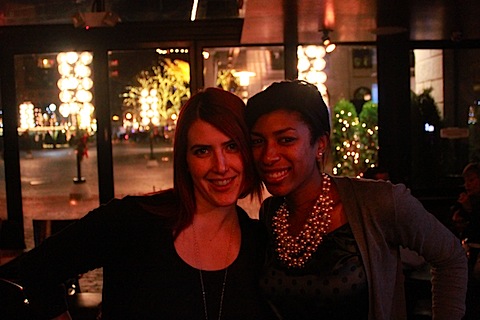 So, now that I have a legitimate reason to venture to this neck of the woods I will definitely pay some visits to Anthem to explore their menu further! Something tells me it will be lots of fun this summer 🙂 (ooooh, summer, I miss you so!)
————————————–
Sugarbush Giveaway Winner:
And now, the moment you've all been anxiously awaiting 😉 After a random selection, the winner of one of our most popular giveaways to date is:
Amanda of Kitchen Misfit
Miss Amanda, please shoot us an email asap with your shipping information and our darling friends at Cabot Cheese and Ski Vermont will send you your package of goodies including lift tickets to Sugarbush 🙂 Have so much fun… it's pretty easy to do up there 😉
————————————–
And don't forget about our Garden of Eatin' giveaway… you still have a couple more days to enter it. Just in time for Superbowl Sunday!
[Chels]