When Nasoya sent coupons for some of their products, they also sent a little recipe book. I looked though it, open to suggestions and I immediately knew I had to make the Apple Cinnamon Rolls. But since I'm not really a fan of canned pie filling, I decided to make my own. Making apple pie filling is SO simple and tastes much fresher and (I think) better than canned. The hardest part is peeling the apples.
Apple Cinnamon Rolls (with homemade apple filling):
5-6 apples (whatever kind you want)
1 ½ C water
1 T fresh-squeezed lemon
1 C white sugar
3 T cornstarch
1 ½ t ground cinnamon
¼ t ground nutmeg
1 package of Nasoya Egg Roll Wraps
4 oz. water, room temperature
½ stick butter, melted
½ C confectionary sugar
¼ C ground cinnamon
1 pinch nutmeg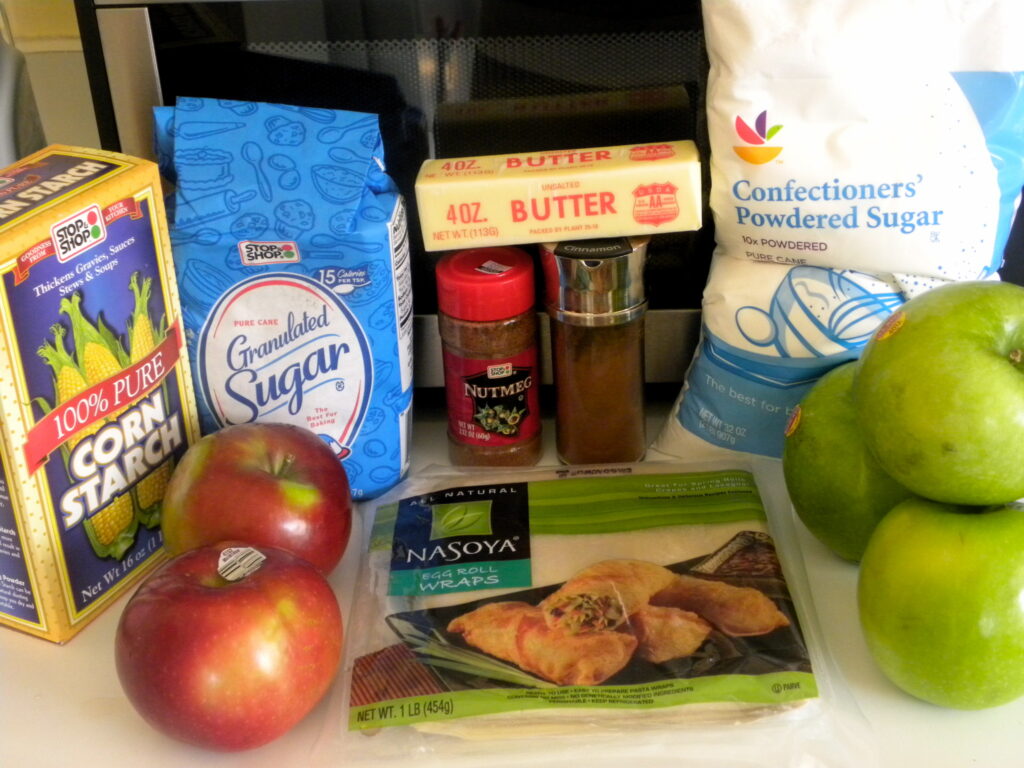 You'll start by making your apple pie filling. Once your apples are all peeled and sliced, put them in a pot with 1 ½ C of water. Add the lemon juice and stir. Add the sugar, cornstarch, cinnamon, and nutmeg, too.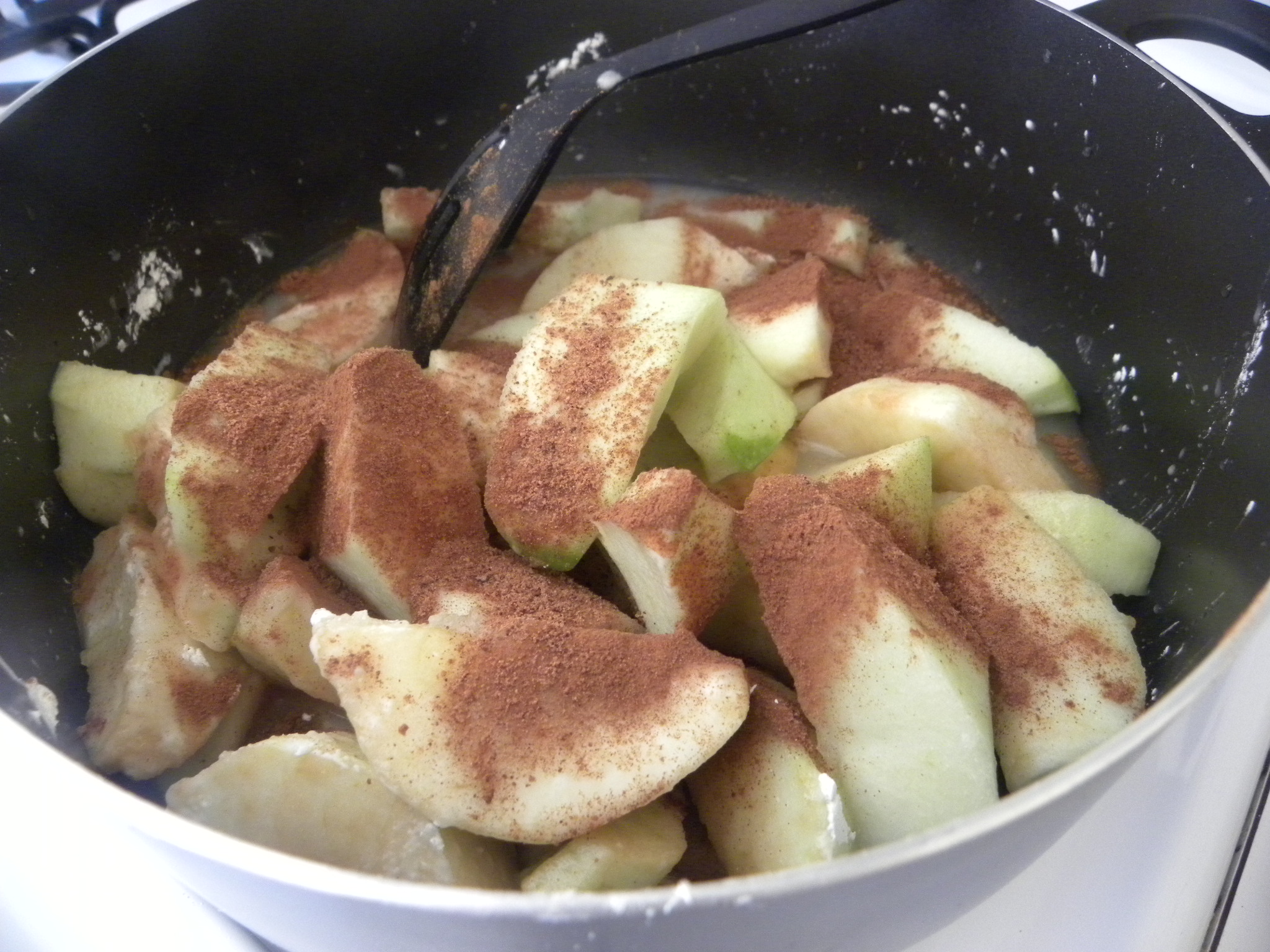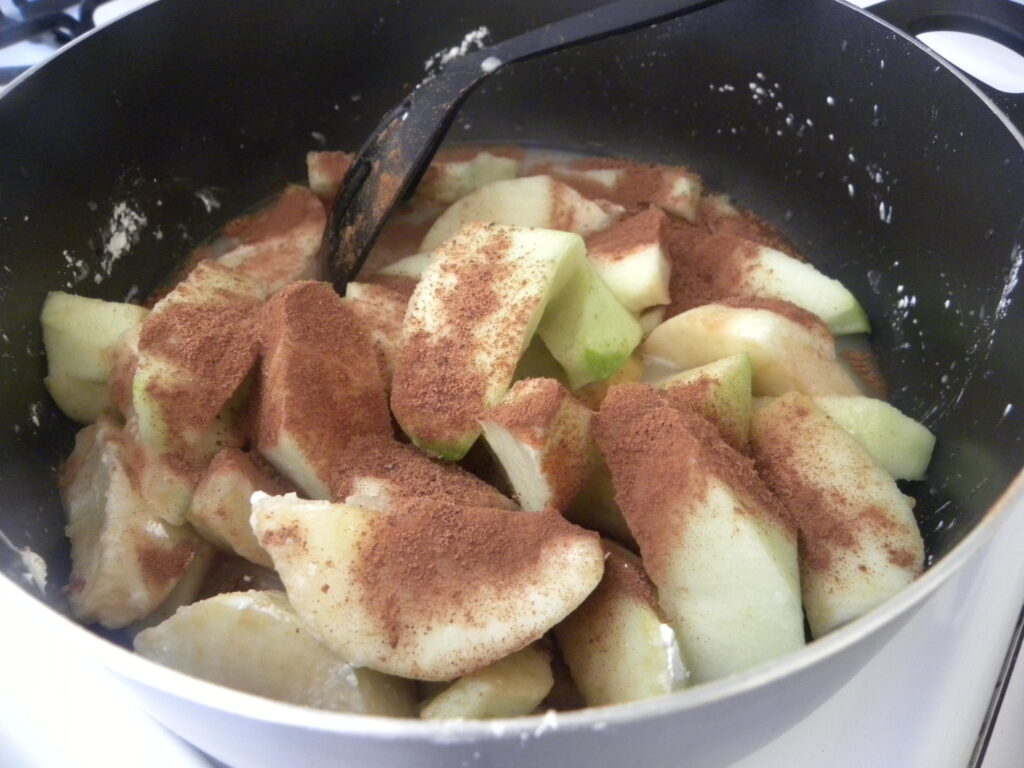 Stir well and cook on low/medium heat for about 20-25 minutes until the apples are really tender and is thick. If it's too thick, you can always add some water. Nothing will make your kitchen smell better than apples on your stove. YUM! Make sure you let the apples cool.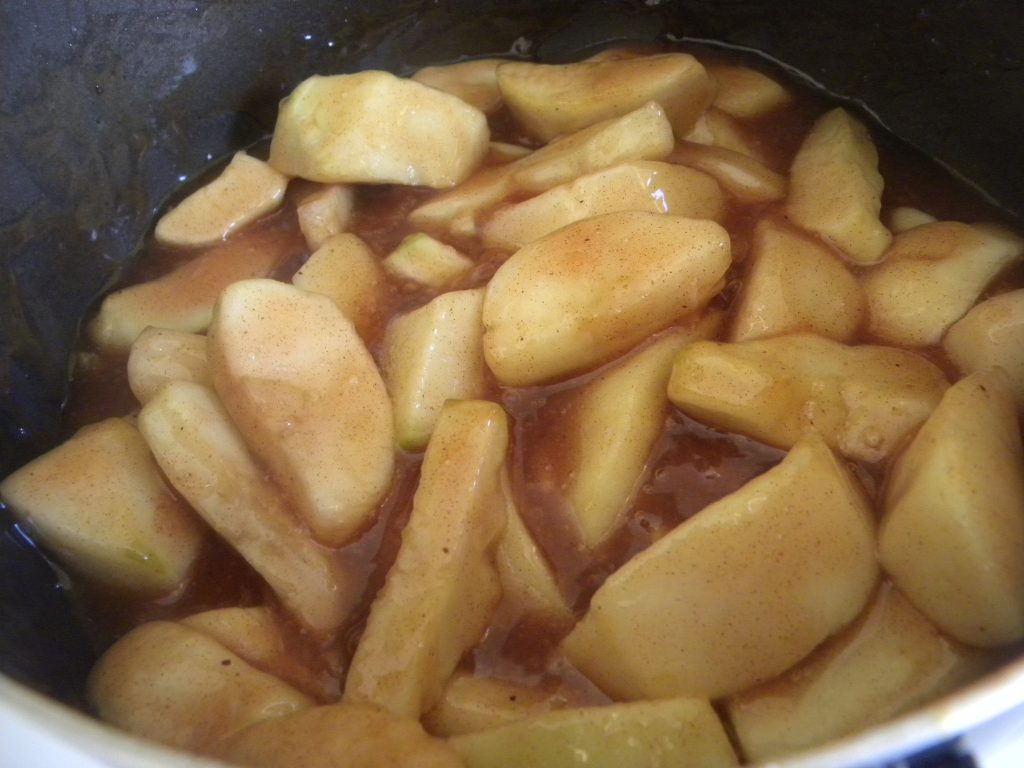 Place your wrap on a dry cutting board (or other flat area) and put 1 T of apple in the center of it.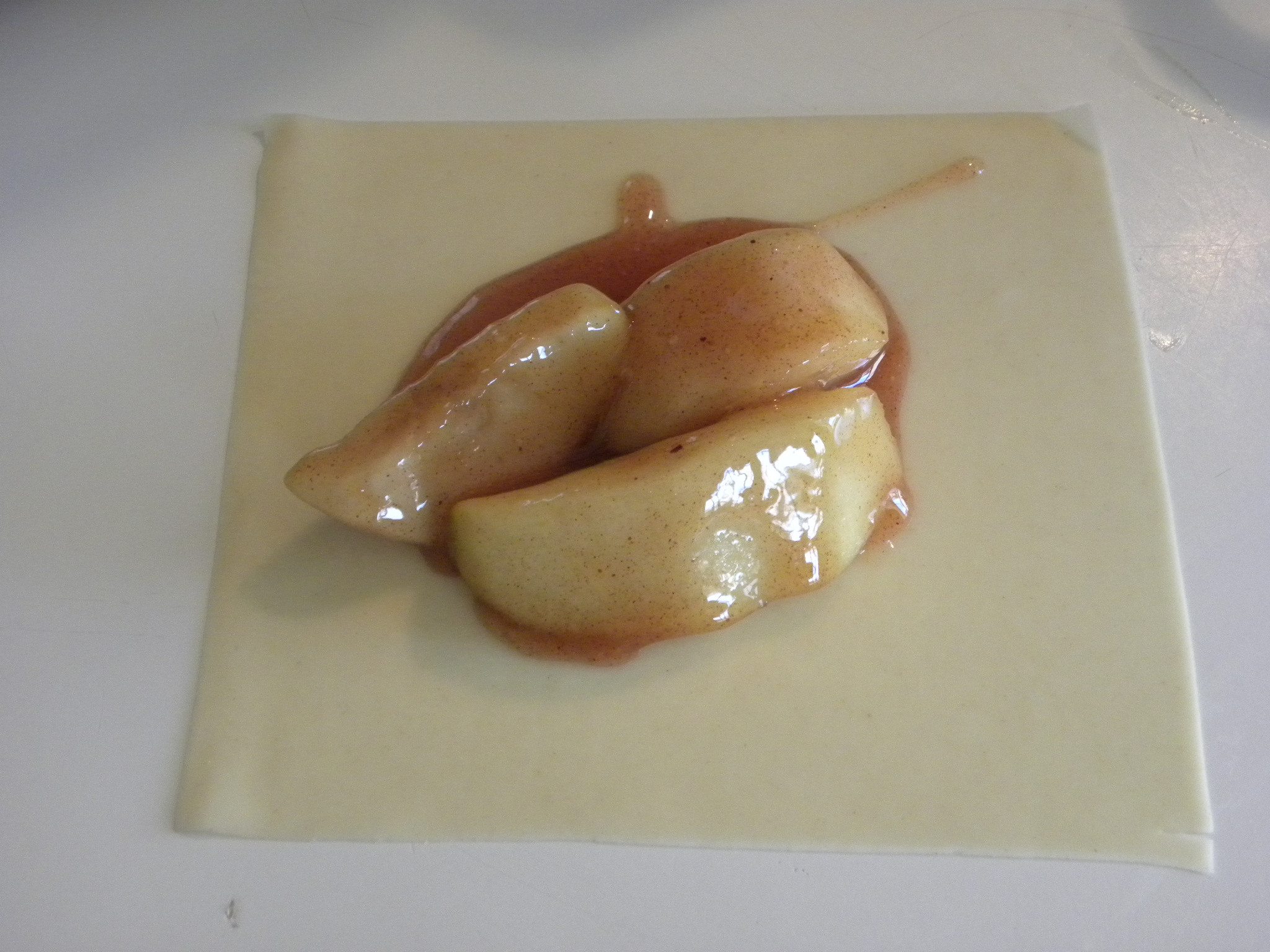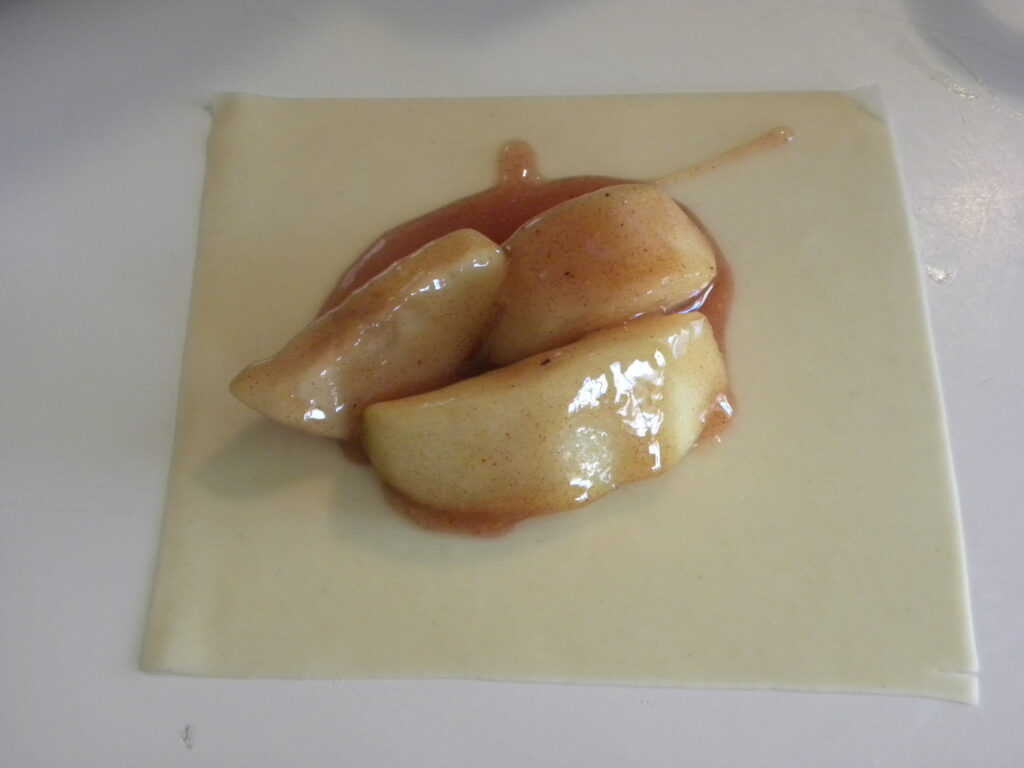 It was hard to stop myself from just gobbling all the apples right from the stove.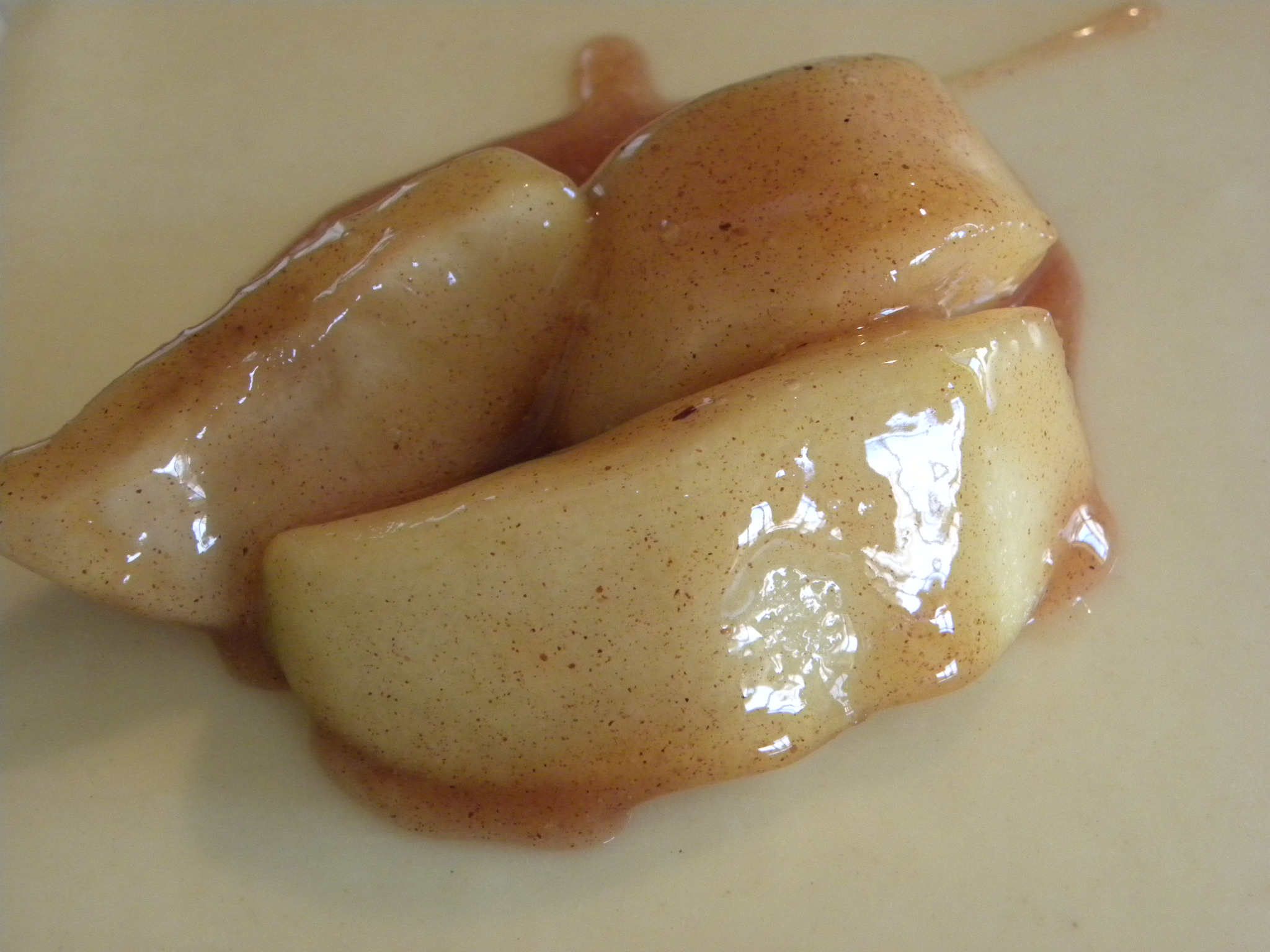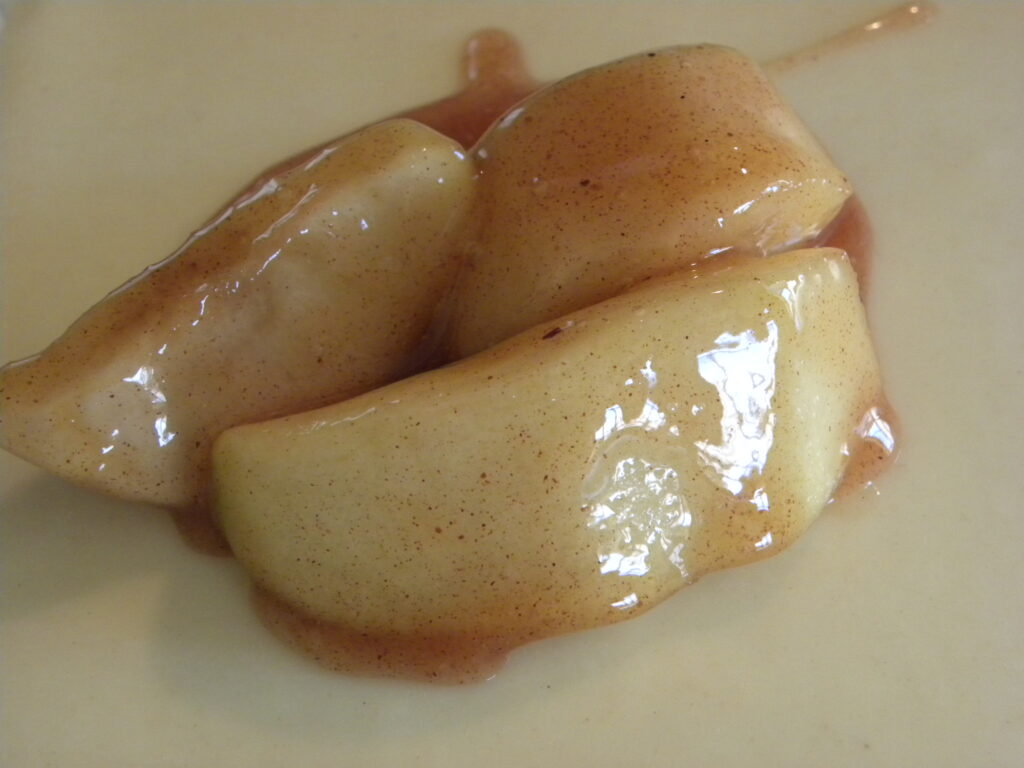 Dip your finger in the water and rub all four edges of the wrap. Then fold both sides in.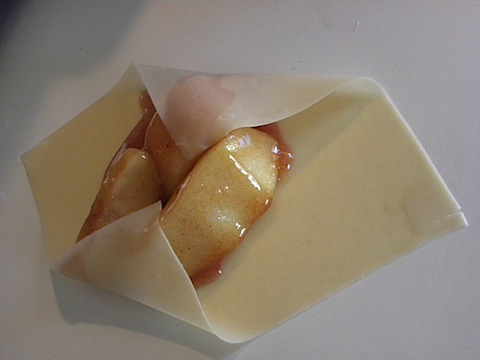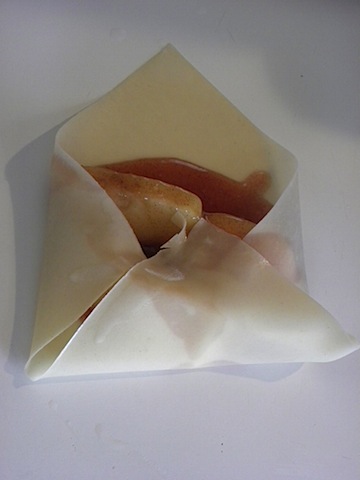 And roll from bottom to top to form a roll.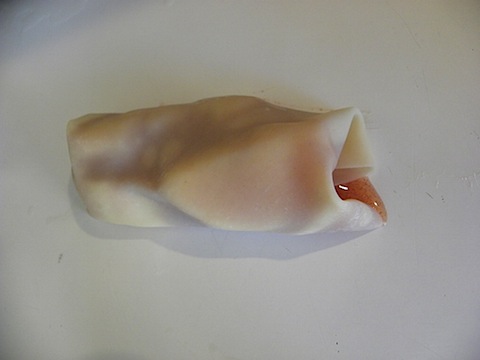 Continue with all your wraps. And place rolls on a baking sheet.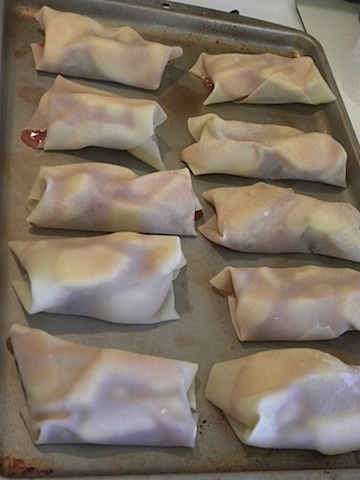 Bake at 400 degrees for 5-7 minutes or until light golden brown. Mine had some slight juice leaking issues.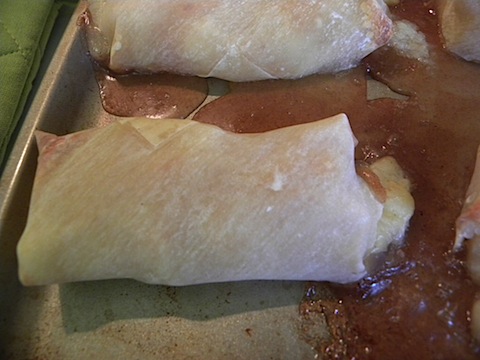 Brush with butter and then sprinkle with confectionary sugar and a pinch of nutmeg.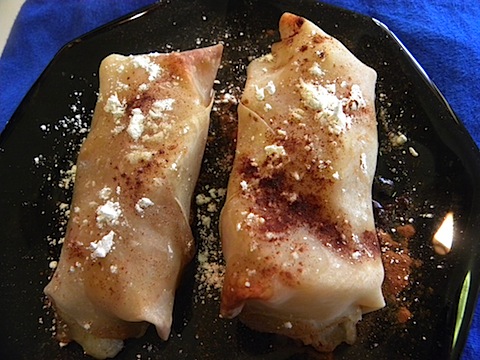 Mmm! These were the perfect little substitute for apple pie and would be fun to serve at a party.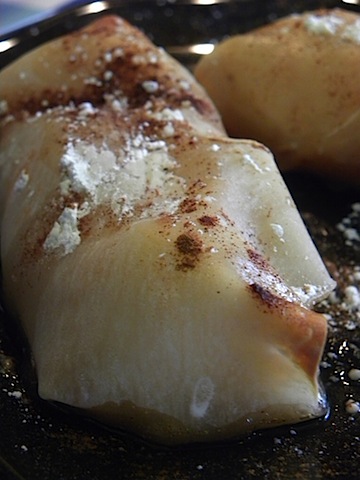 Though they are probably a bit too messy for anything formal. But I'll take anything with apple pie filling and Nasoya wraps were so easy to work with. There's nothing worse than trying to work with egg roll or wonton wraps and having them just fall apart or not stay closed.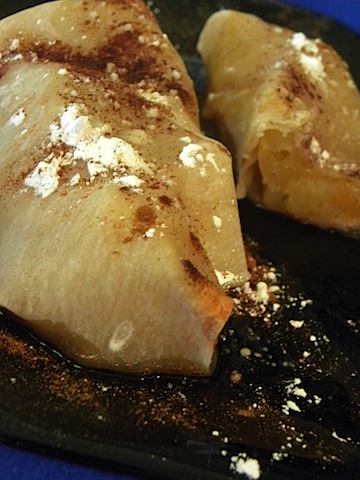 I love that you can make dessert with egg roll wraps. And now I want to find even more to make. But one thing I know for certain? Jayden's Sweet Pumpkin Fried Wontons look like they're to-die-for and they're definitely on my must-make list!
[Sues]