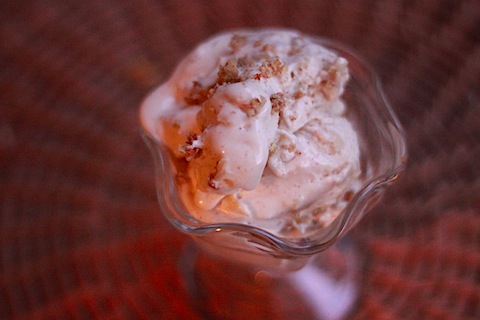 There are very few things I adore more than a piece of a classic apple pie. Once fall officially hits all I can think about is fresh apples and apple picking. It's just so New England. And as I mentioned recently, Sues gave me the ice cream attachment for my Kitchen Aid mixer for my birthday, so what better way to break in apple season than with an Apple Pie Ice Cream? Especially since October is National Apple Month! This one almost seemed like a no-brainer.
Since this was my first time making ice cream from scratch, I wanted to use a recipe as a guide, so I loosely followed Our Best Bites version of Apple Pie Ice Cream and added in my own little twist, too. I worked the recipe in three parts: The custard, the filling, then an oatmeal cookie topping.
Apple Pie Ice Cream (Makes 1 quart)
Print this Recipe!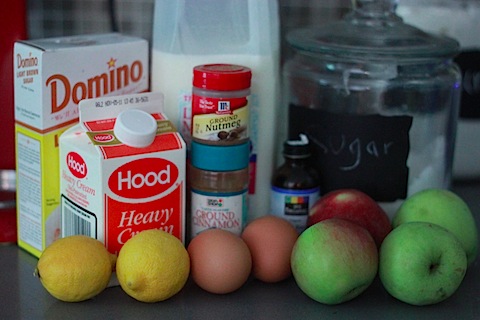 Custard
• 1 1/2 cups milk (the more fat, the creamier the end product) I used a lowfat milk since that's what I had on hand
• 1 cup sugar
• 2 egg yolks
• 1 cup heavy cream
• 1 teaspoon vanilla
• 1 teaspoon cinnamon
Filling
• about 3 cups apples, peeled, and sliced into bite-size pieces
• 1 1/2 teaspoons lemon juice
• 1/4 cup brown sugar
• 1 tablespoon all purpose flour
• 1/4 teaspoon cinnamon
• 1/4 teaspoon nutmeg
• 2 tablespoons butter, room temperature
Oatmeal cookie topping
You can easily use store-bought cookies but making oatmeal cookies from scratch literally takes 15-20 minutes so I loosely followed my recipe for Healthy Oatmeal cookies but subtracted the dates and chocolate chips and added 3.9 ounces of apple juice (one small container).
Okay, now that the ingredients are out of the way, let's chat method. You're going to start by making the custard.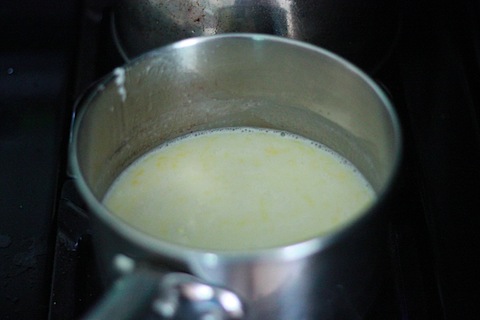 Combine the milk and sugar in a saucepan and begin to heat until bubbles form along the sides of the pan.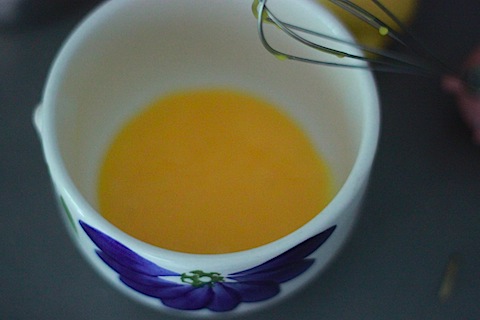 While the milk and sugar are mingling in the pot you can whisk 2 egg yolks in a small bowl.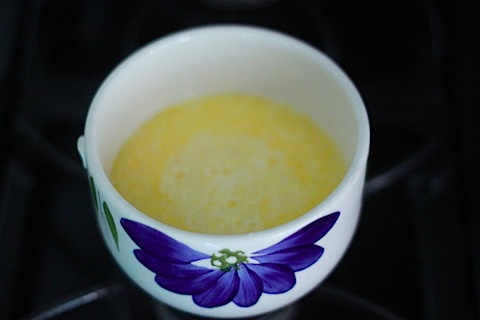 Once the milk has heated, add half of it to the small bowl with the egg yolks. Be sure to whisk constantly. Once the egg/milk mixture is fully mixed, slowly pour it back into the sauce pan with the other half of the milk. Add the heavy cream. Insert a candy thermometer and cook on low until the milk reaches 160 degrees. Continue to stir.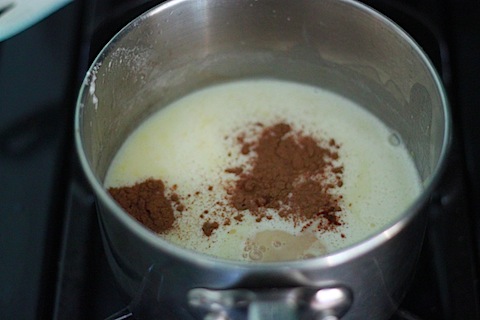 Now, add the cinnamon and vanilla. Allow the custard to cool then pour in an air-tight container and place in the refrigerator to cool completely. The custard can be prepared 2-3 days in advance.
The Filling
Preheat oven to 400 degrees.
Rub a good amount of butter in a loaf pan or oven-safe dish, add in the apple slices, and spritz with lemon juice.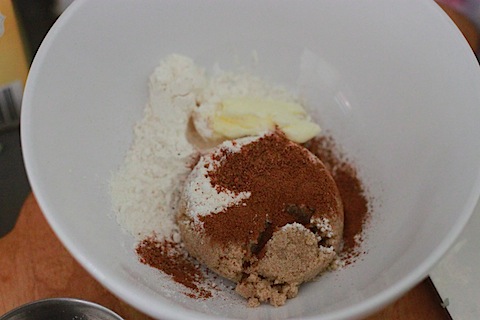 In a small bowl, mix together the brown sugar, cinnamon, nutmeg, and flour.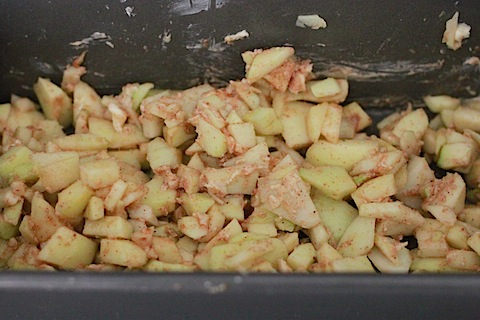 Then toss the flour and spice mixture over the apples and combine to coat the apples.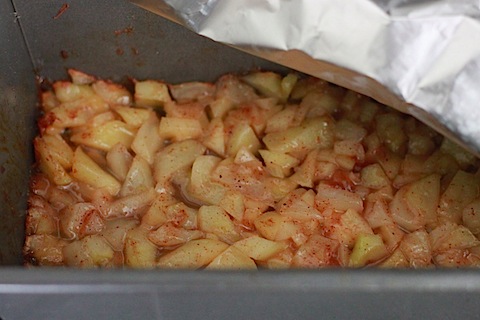 Cover with foil and bake for about 35 minutes until fragrant and your house smells like fall 🙂 Place in refrigerator and let cool. The filling can also be made a couple of days in advance.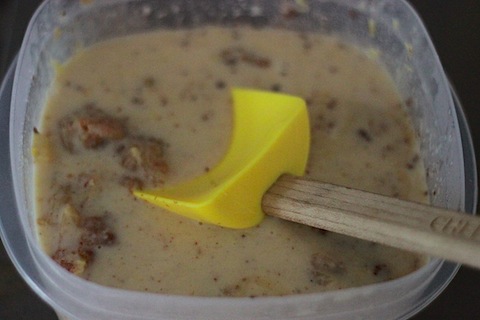 When both the custard and the apple filling have cooled a bit, pour the apples into the custard and place back into the refrigerator for another 2 hours to make sure they're completely cooled and also let the flavors mix together.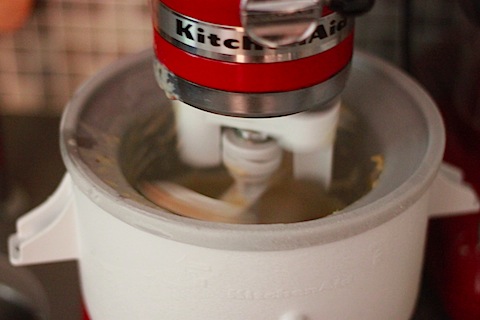 When the custard and apple filling are nice and cold you can begin to prepare the ice cream according to your ice cream maker's instructions.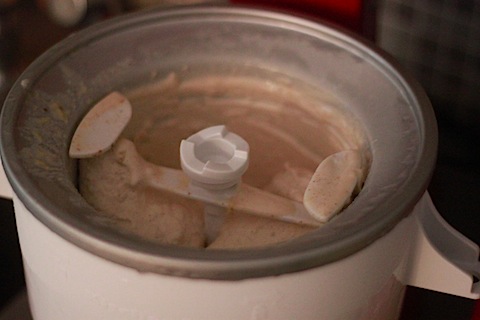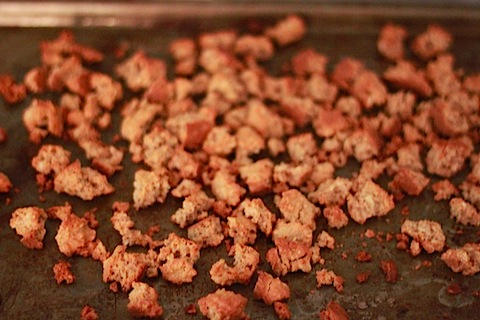 I ended up using about 5 of the oatmeal cookies and just crumbled them up on a baking sheet and baked them for about 5 minutes to get them a bit crispy. Towards the end of the ice cream making cycle, with about 3 minutes left in the process, I added the cookie crumbles in.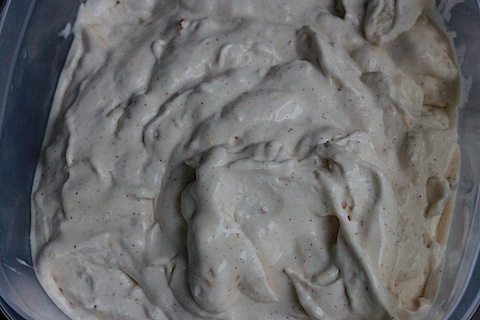 Store ice cream in an airtight, freezer-safe container and let freeze for another 2-3 hours until it gets to a "scoopable" stage. Making ice cream is definitely a process but a lot of these steps can be done a couple days in advance.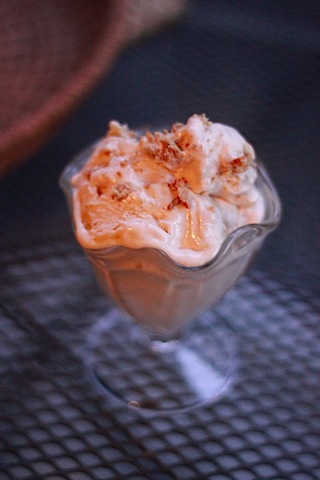 But my, oh my, is it worth the wait. This apple pie ice cream was one of the best decisions I've made in a while. It had the smoothest texture and was so, so creamy. I was actually sort of surprised at how creamy it was considering I used low-fat milk. The little crunches of oatmeal cookie added a nice texture and the homemade apple pie filling provided just the perfect amount of sweetness. Enough so, that I think it would be completely fine to eat this with a slice of apple pie without overpowering anything.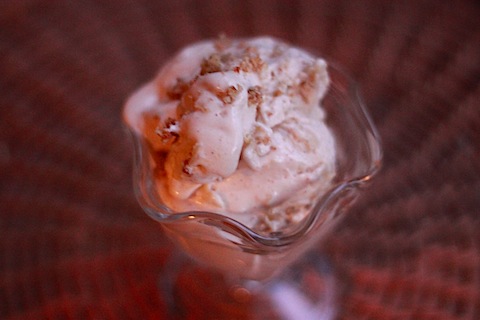 Just making this one ice cream has me beyond excited to continue using my ice cream maker! My mind is racing with creative and seasonal ideas! I have a feeling I'm going to have to crank my heat up in my apartment this winter so I can enjoy some cold ice creams! Any suggestions that you've tried and loved?
[Chels]