I'm such a sandwich freak these days! The other night I had a hankering (haha… I love that word) for a goooood sandwich.
I had some Arnold Sandwich Thins along with lots of random goodies in the fridge and pantry so I headed to the Arnold Bread website to see what I could find. The one that stood out to me was the Apple, Walnut, and Cheddar Cheese sandwich. Now, with my annoying nut allergy I decided to substitute the walnuts for sunflower seeds. I just improvised the recipe a tad since I didn't have sprouts on hand. Side-note: sunflower seeds are the perfect snack to munch on while watching tv… or tonight's Celtics/Orlando game 😛
Here's what you need: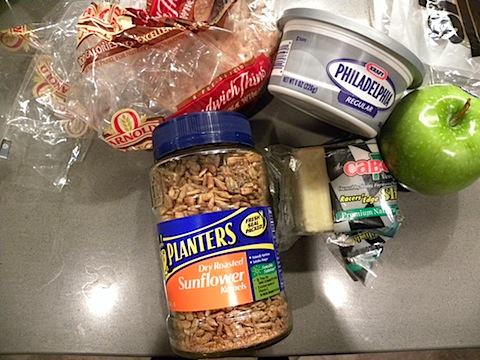 • Bread of choice. I used an Arnold sandwich thin
• Walnuts (or in my case sunflower seeds)
• Sharp cheddar cheese
• Cream cheese
• Apple
• I also used a slice of turkey… cause why not?!
Here's what you do:
Well, simply layer each component. I did cream cheese on one slice, added sunflower seeds, a piece of turkey, apple slices (LOVE apples in sandwiches, yowza!), then add your sharp cheddar cheese.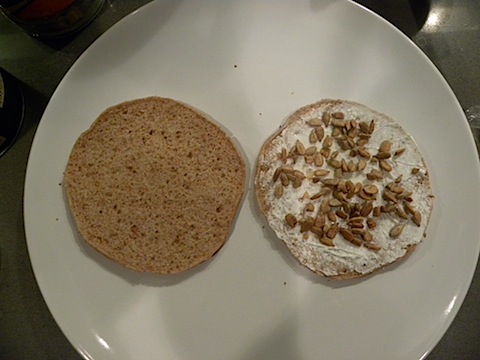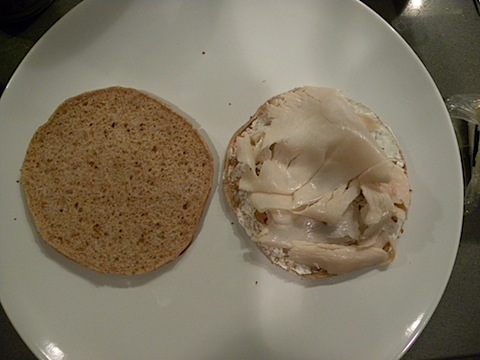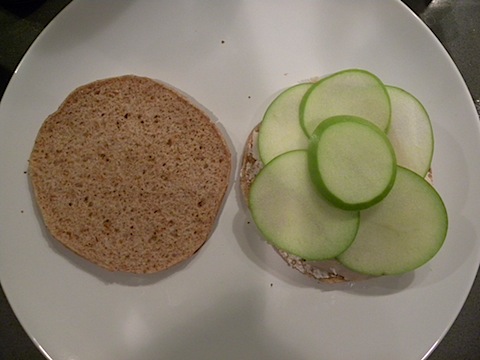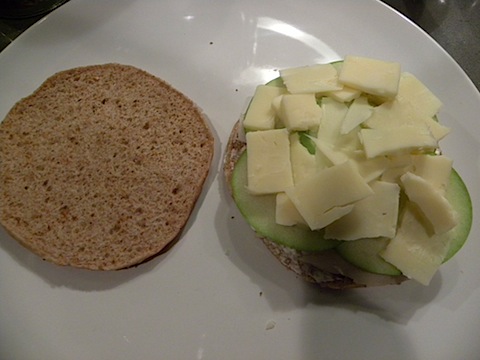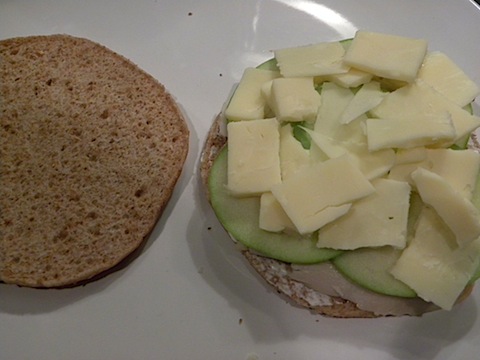 • Once the cheese is piled high, place the loaded piece of the sandwich thin under the broiler for a minute or two, until the cheese has melted nicely! mmm, melted cheese, marry me. If you'd like you can toss the empty slice of the sandwich thin in the toaster to lightly toast it. The first time I made this I put both slices in the broiler. Needless to say the empty slice almost resulted in an apartment fire… things got a lil' smoky 😉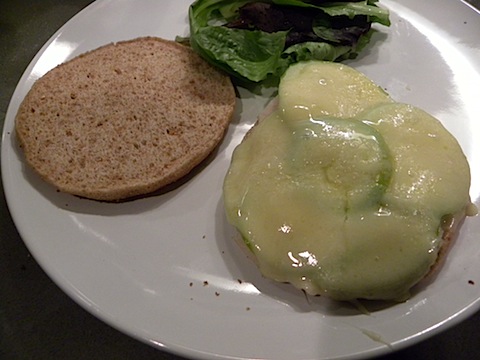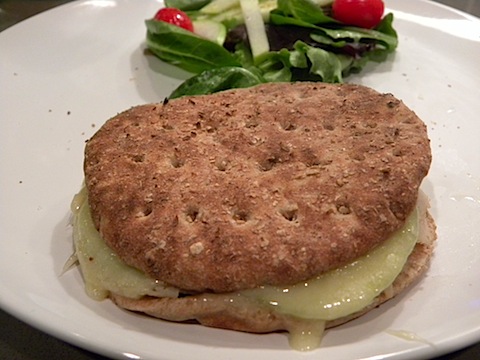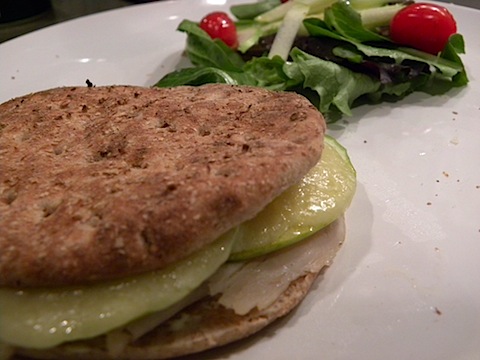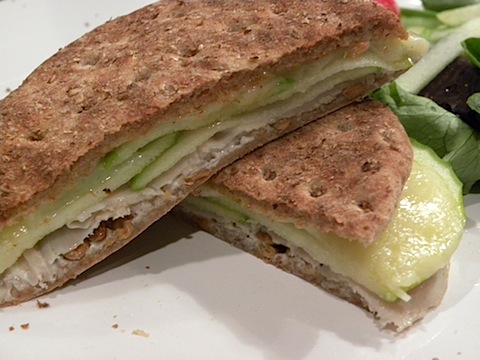 I've been eating this particular sandwich sooo much lately for both lunch and dinner. I was surprised by how satisfying it was… especially for dinner. It's loaded with lots of goodies and holds me over quite nicely which is good if you're on the run a lot or want a quick little somethin' somethin' to give you a boost of energy!
Also, I'm such a big fan of the cream cheese on sandwiches lately! I highly recommend it.
Does anyone know if food allergies will ever go away? I know my nut allergy has definitely gotten better over the years… I used to be allergic to peanuts (which are legumes!) when I was younger but now I'm not, thankfully! So I'm hoping to outgrow my tree-nut allergy too. Is it wishful thinking?! I want to be able to eat everything 🙁
Oh… GO CELTICS!!! 2-0! 🙂
[Chels]