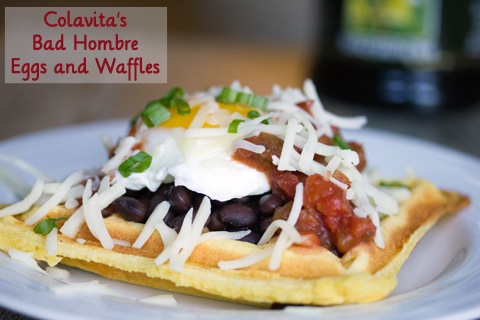 You've seen me talking up Colavita Olive Oil on We are not Martha before. My fabulous friends over there sent me a box of extra virgin olive oils several months back and I've been using it non-stop ever since. I go through A LOT of olive oil (you'd either be really impressed or really weirded out… still trying to determine which) and Colavita has quickly become a favorite. I'm especially in love with the 100% Argentinian Extra Virgin Olive Oil because it's fruity and fun and really, who would have ever thought "fun" would be a word associated with olive oil? But it is. At least for me.
Colavita also has lots of recipes on their website and while browsing through them, I was immediately attracted to the "Bad Hombre Eggs and Waffles." Of course, the name was intriguing. Bad man? Why is this dish labeled "Bad Man?" But I was more interested in the fact that the recipe involved both EGGS and WAFFLES. Perfection. Also, side note, I tried to translate "hombre" online to see if it meant something I wasn't aware of…. and Google threw back the phrase "old bean" as an option. So, I guess this dish could really be "Bad Old Bean Eggs and Waffles." Which sounds totally unappealing and probably a good enough reason to click the little "x" in the upper righthand corner of this website right this instant. But don't!! Because there was nothing bad or old about this dish! And also because there's a giveaway at the end, which you DO NOT want to miss out on. Carry on then.
Bad Hombre Eggs and Waffles (serves 4):
From Colavita.com
Waffles:
1 ½ C milk
⅓ C Colavita Extra Virgin Olive Oil (plus more for waffle iron)
1 large egg
1 ¼ C yellow cornmeal
1 C all-purpose flour
¼ C sugar
1 T baking powder
½ t salt
Eggs:
1 T Colavita White Wine Vinegar
8 eggs
1 15-ounce can black beans, drained
1 C salsa
½ C grated Mexican cheese
Sliced scallions
Salt and Pepper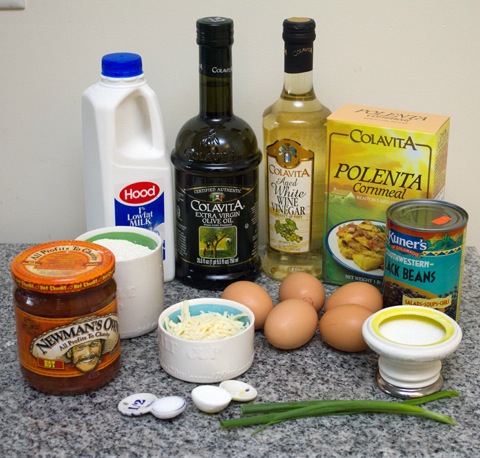 I cannot even tell you when the last time was I used my waffle iron. Because I have no clue. I definitely haven't used it in the apartment I'm currently in and I have a feeling it's been about two years. So, if nothing else, I was thrilled this recipe got me to pull the old waffle iron out.
Start by pre-heating the iron and brushing with Colavita Extra Virgin Olive Oil.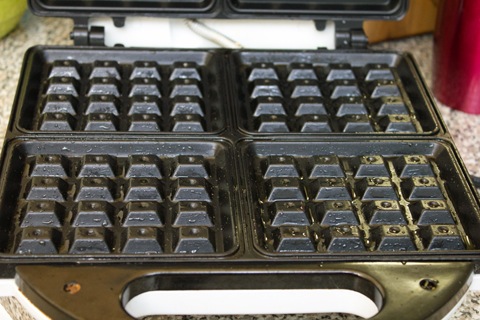 Here is the star of the show. Chances are I've already put a straw in it and finished the bottle. Just kidding. Kind of.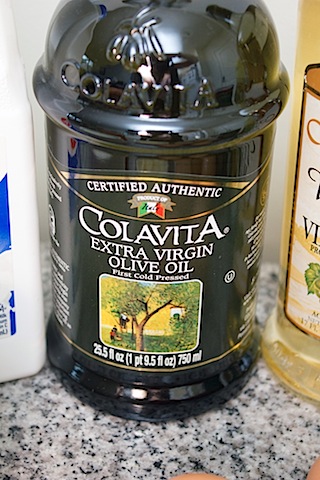 Beat milk, oil, and eggs together in a bowl.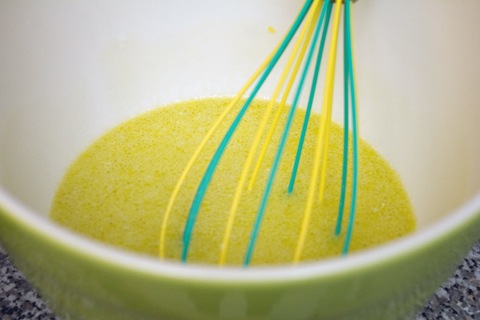 Get out your cornmeal! Colavita also makes cornmeal, which they so kindly sent me, too. And this is also the star of the show (co-stars?) because cornmeal waffles? Best idea!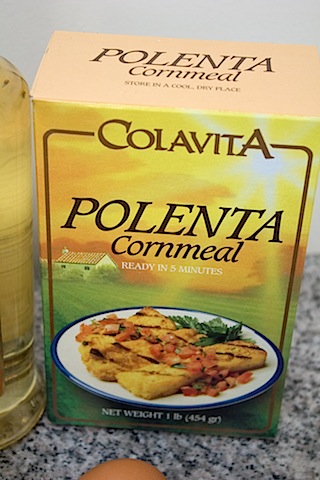 Combine the cornmeal, flour, sugar, baking powder and salt in a separate, larger bowl.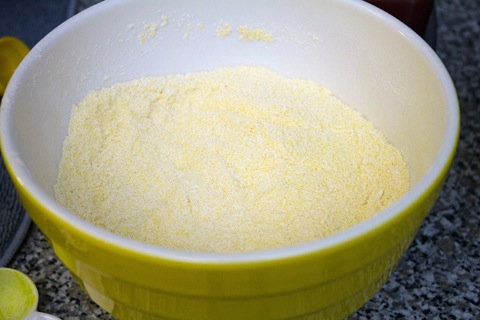 Now, add liquid ingredients into dry ingredients and stir until just moistened.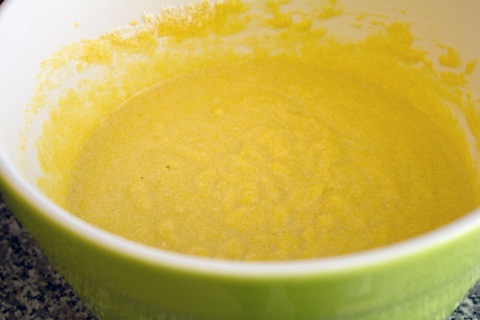 Pour 1 cup of batter into the center of the hot waffle iron and close the lid of the iron. Bake the waffles for about 5 minutes and then carefully remove them. Keep waffles warm in oven until ready to assemble the dish.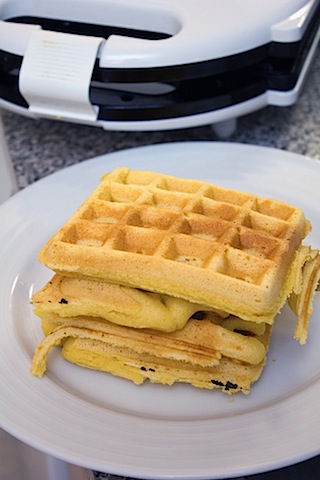 While the waffles are cooking up, you can poach the eggs.
Put the vinegar and water is a large skillet and bring it to a boil. Crack the eggs into a cup and then gently slide them into the boiling water. Cook eggs for 3-5 minutes or to your desired degree of doneness.
You should always use a little bit of vinegar when you poach eggs. It helps congeal and tighten the egg whites. Of course, Colavita has a nice Aged White Wine Vinegar, too!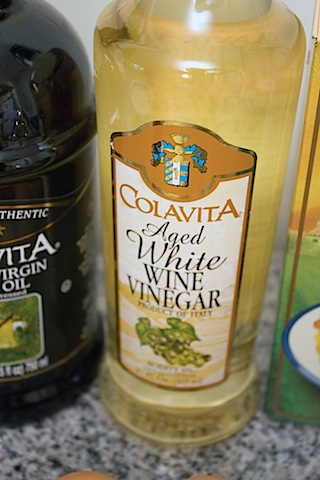 I did a really horrible job of poaching my eggs and ended up with a poached sunny side up weirdo combo. Do not follow my example.
Now, take a waffle and spread black beans evenly over the top. I didn't realize until I was done, but the original recipe wanted me to heat and mash the beans a bit.
When eggs are done, remove eggs carefully with a slotted spoon, allow them to drain for a few seconds, and then place them on top of the waffles and beans.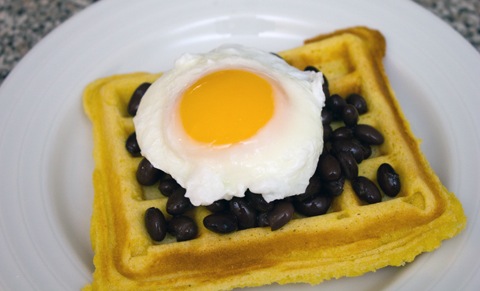 Top with salsa, cheese, and scallions and season with salt and pepper.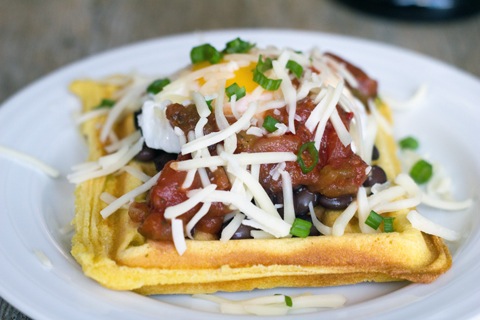 How could you not love a meal like this? a) there's nothing better than Mexican food, b) I can never decide between sweet and savory, c) eggs, waffles, cheese, enough said.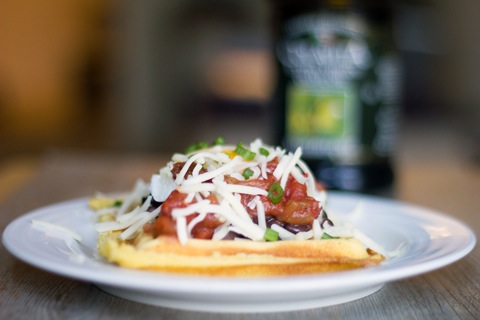 This is kind of breakfast for dinner. But it could also kind of be dinner for breakfast. Whichever way you want it, really. Probably both. In the same day.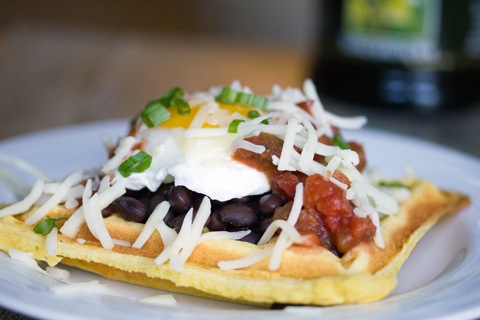 I just realized that Taco Bell now serves a Mexican egg sandwich on a waffle. Well, guess what? I'm pretty sure they stole the idea from Colavita. And that this version is way, way better. Because it's fresh and delicious and involves an actual real egg with real runny yolk. Hurrah!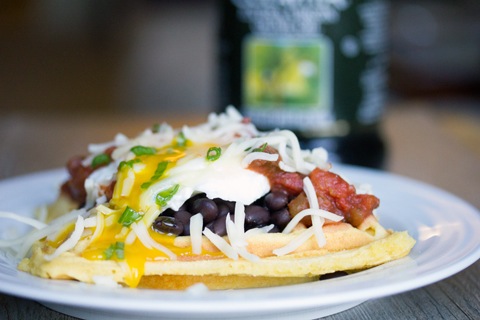 Now it's your turn! Since I've been ranting and raving about all these Colavita products for months, I want to give you a chance to win your own to try. So, I'm giving away one Gourmet Italian Basket!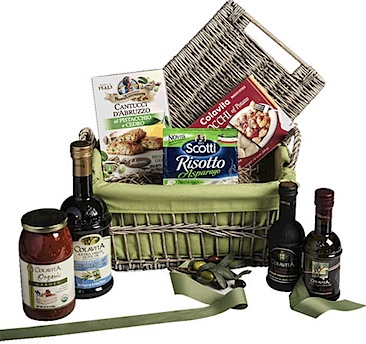 It has a $75 value and includes Colavita Italian Extra Virgin Olive Oil, Argentinean Extra Virgin Olive Oil from Colavita's "World Collection", Aged Balsamic Vinegar of Modena, Gnocchi, Colavita Organic Garden Sauce, Scotti Risotto and Biscotti. In addition to the basket, you'll also get a year of Fine Cooking magazine!
For a chance to win, all you have to do is visit the Colavita website and comment on this post letting me know which Colavita product you'd most like to try. Enter by Friday, July 19 at 11:59 p.m. As always, for extra entries, follow WANM on Twitter and "like" WANM on Facebook. Just be sure to leave additional comments letting me know you do!
Now I just have to convince my lovely Colavita contact, Christeen, to send me to Molise, Italy, so I can check out Colavita in person. I mean, it only seems right that I can bring you an official firsthand account of exactly how this delicious olive oil is made. Right?? In the meantime, I'll continue to go through bottle after bottle of it, enjoying every drop!
[Sues]