The other night I had a craving for pancakes. For dinner. I wanted to do something fun, but since most fun pancake recipes are for the holidays (I still need to get on those eggnog pancakes), I settled on banana berry pancakes. The recipe I used called for strawberries, but when I got to the grocery store, there wasn't a fresh strawberry in site! But blueberries were on sale, so I figured they'd make a fine substitute. The recipe also called for light vanilla soy milk, but my grocery store only had regular vanilla. By the way, I'm OBSESSED with Silk soy milk lately. The first time I tried soy milk, I wasn't a fan, but now I much prefer it to regular milk. Mmmm!
Banana Berry Pancakes:
1 C whole wheat flour
¼ C packed brown sugar
1 t baking powder
½ t baking soda
¼ t salt
1 ripe banana
1 egg, beaten
1 C light vanilla soy milk (I used regular vanilla)
2 T canola oil
1 C berries (I used blueberries)
Maple syrup (if you want)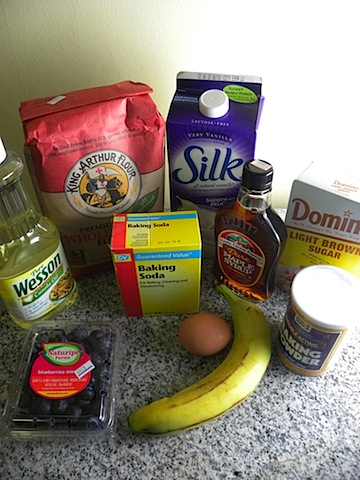 These pancakes were super fast and simple, like pancakes should be!
In a bowl, combine the flour, brown sugar, baking powder, baking soda, and salt.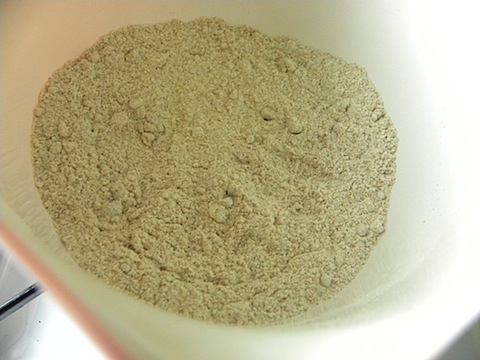 In a separate bowl, mash the banana with a fork. Add the beaten egg, soy milk, and canola oil and stir to combine.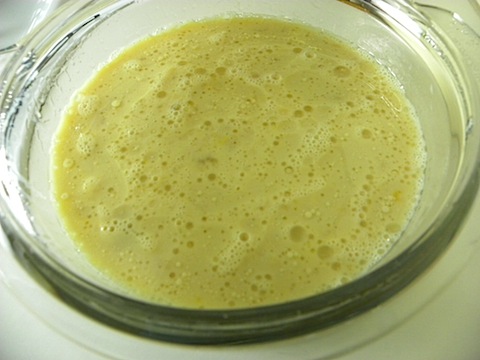 Pour the wet ingredients into the dry ingredients and stir together until all the dry ingredients are moistened. Don't worry about lumps!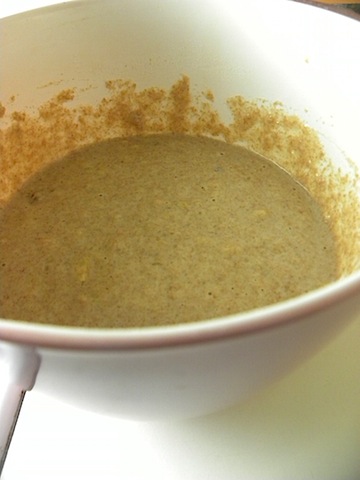 Spray a skillet on medium heat with cooking spray. Pour about ⅓ C of batter on the skillet and top with a few berries.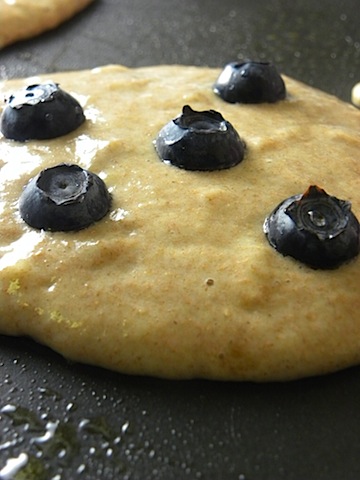 Cook 3-4 minutes on each side.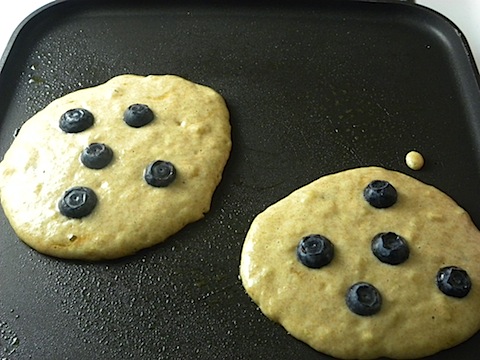 Until the pancakes are golden brown.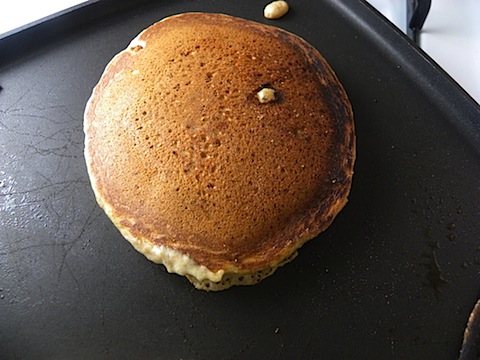 Top with more berries and syrup, of course!
Just plain blueberries didn't look super pretty on the pancakes, so I added some pomegranate seeds. If you don't know about me and pomegranates, I can eat a whole one in a single sitting (hey, there are worse things to pig out on!). Much better!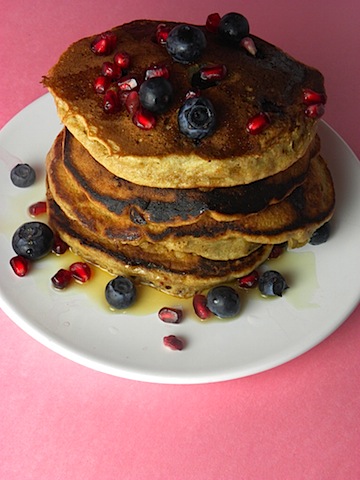 If you're at all skeptical of using whole wheat flour for your pancakes, let me tell you right now, don't be!! I've never made pancakes as fluffy and moist as these. I wonder if it has something to do with the soy milk.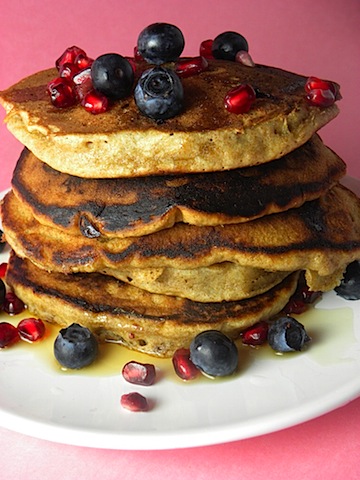 Whatever the case, these are definitely going into my make again file. In fact, I might use whole wheat flour and soy milk for all my pancakes from now on.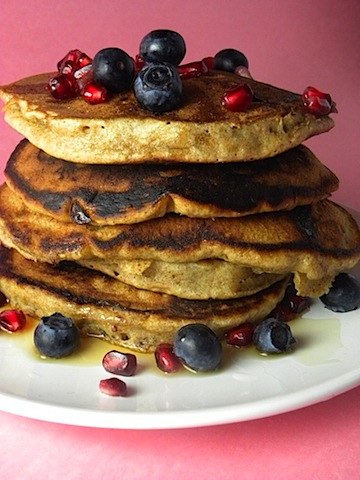 Breakfast, lunch, dinner, I would happily eat these pancakes any time. Could I live off pancakes, pomegranates, and soy milk? Yes, probably. It would take me a mighty long time before I got bored.
[Sues]
Don't forget to enter our giveaway for a We are not Martha swag-filled tote!