I think it's VERY safe to say that this was the absolute best year of my life. I actually want to cry tears of happiness when I think about how much good is in my life right now. Of course, the two major things that happened were that Chris and I bought a home and my sister and Adam had two beautiful baby boys who have, without a doubt, changed my life forever. I obviously knew I would love my nephews, but I never realized how happy they would make my heart and just how much love I'd feel for them. I can't believe that in the last six months, they've gone from this: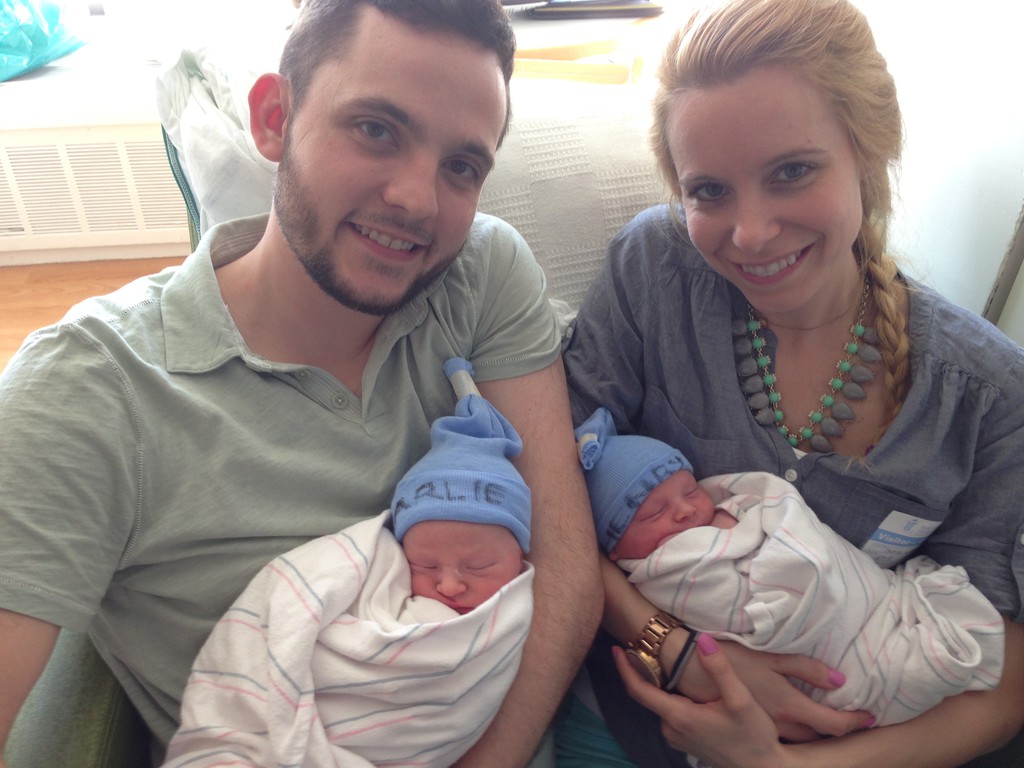 To this: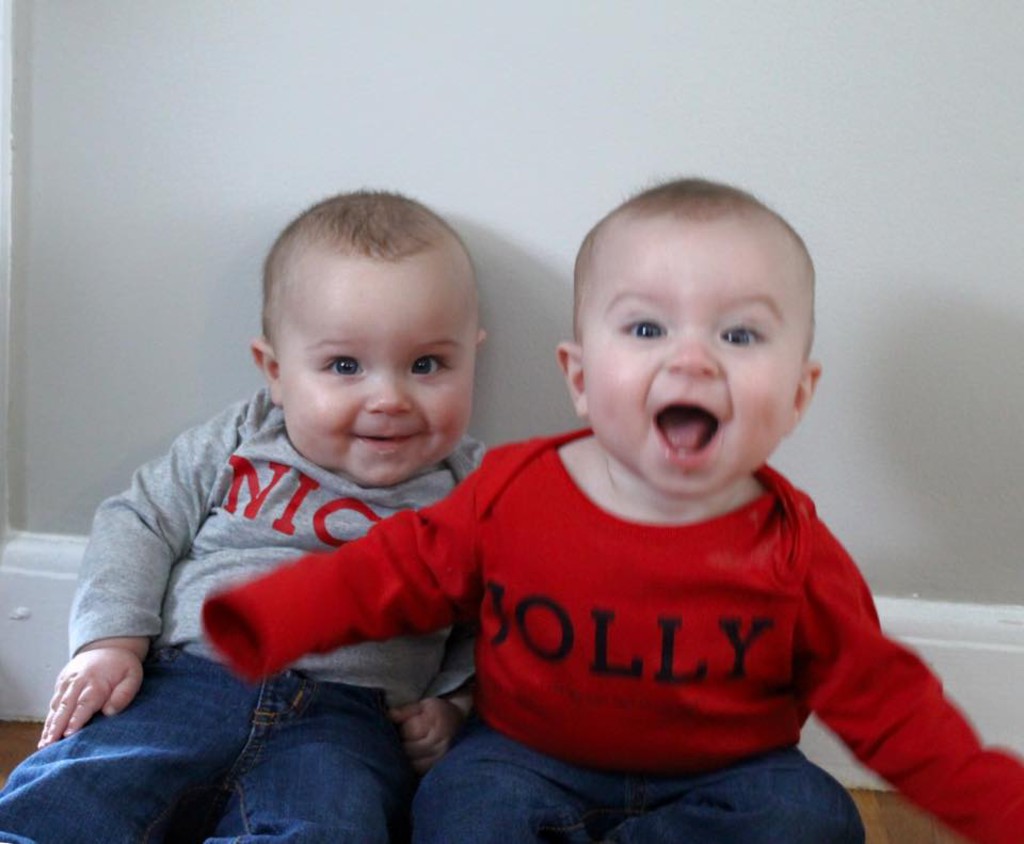 In case you can't tell from that photo, they each have such individual personalities and are basically the cutest things ever. And yes, I've become that crazy aunt who shows off photos of them all day long. I cannot help it.
Anyway, those babies are obviously not my favorite eats of 2014. But I couldn't talk about any best of the year anything without mentioning them. I guess my sister and her husband also deserve a special shoutout for bringing such bundles of joy into the world in 2014!
Just like any other year in the past, I enjoyed plenty of fabulous food at my parents' house and my sister's house. But this year was extra special in that Chris and I moved into our new house and have had quite a few occasions to entertain in our home. It helps that we got the fridge of my dreams: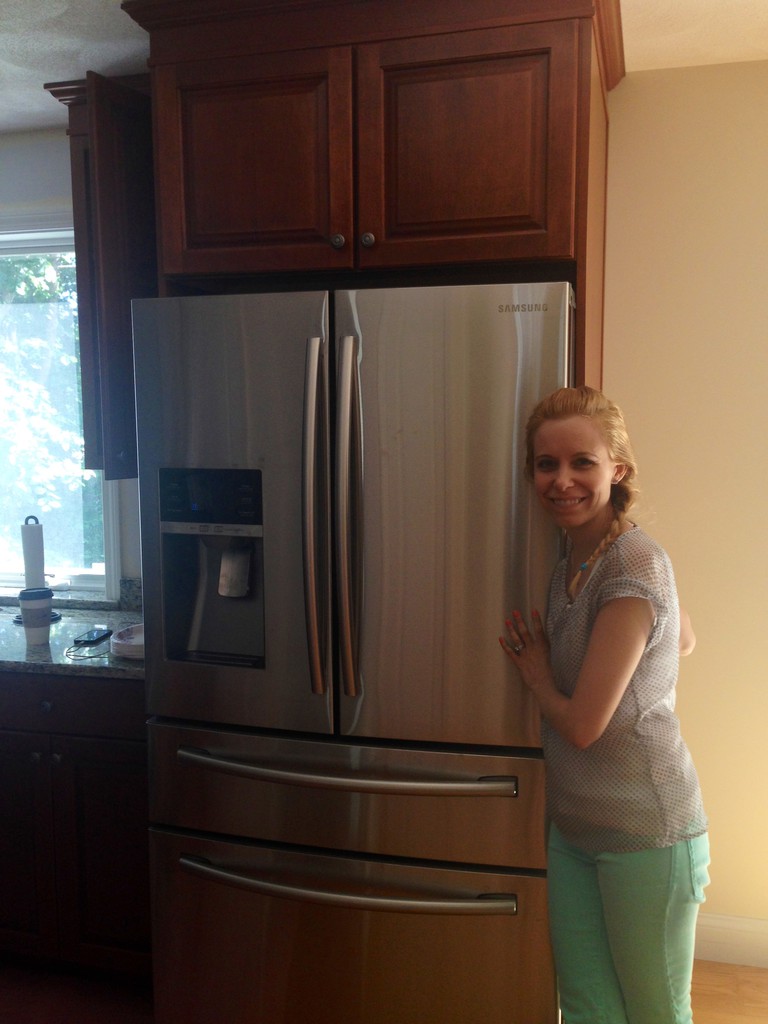 And a shiny new Weber Grill: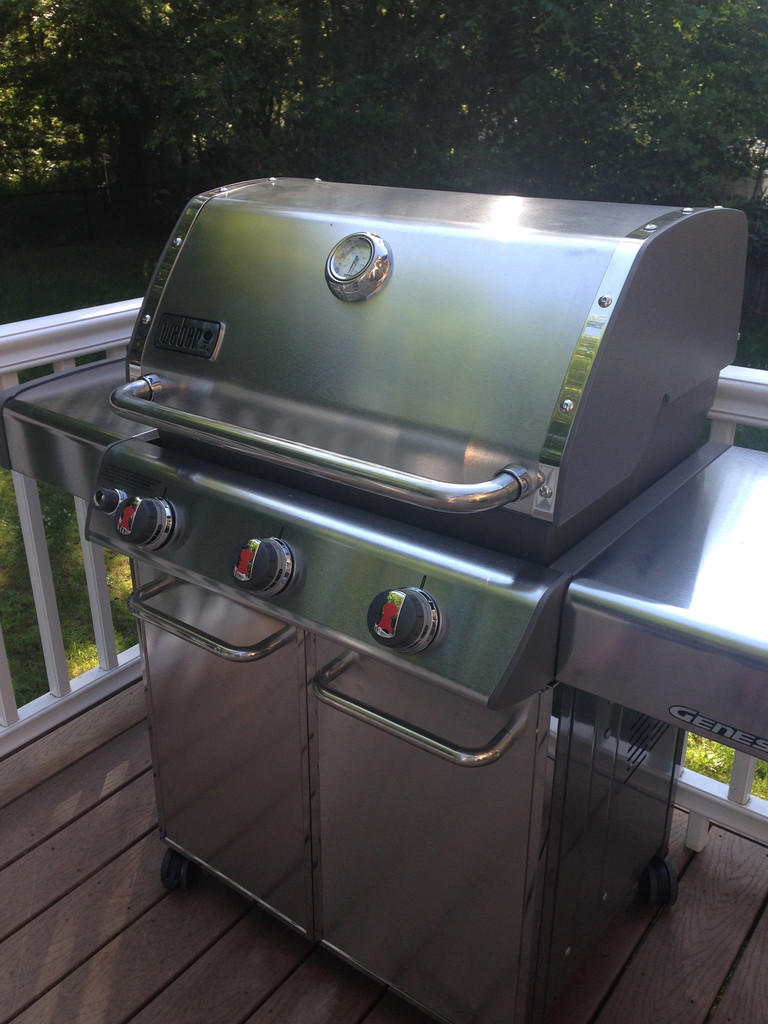 One of our first family meals in the new house: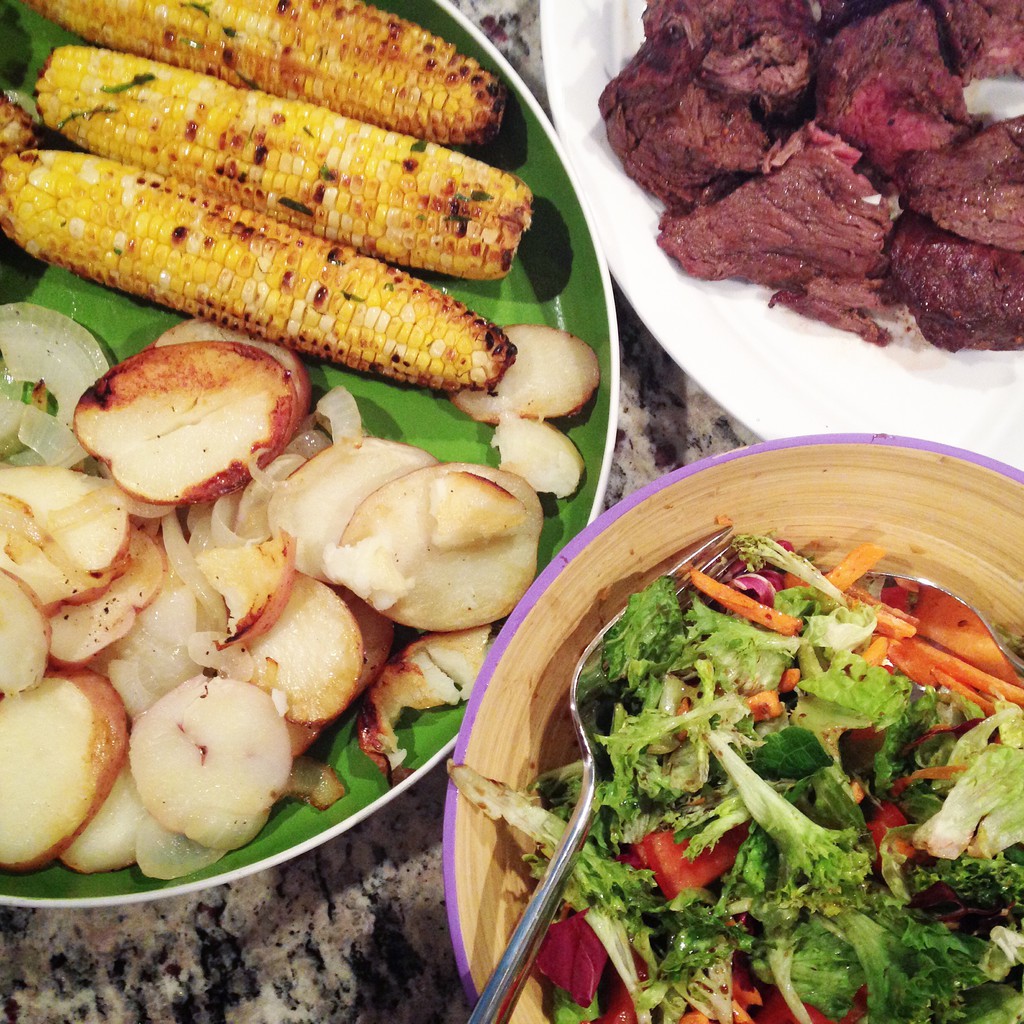 And a big enough dining room table for everyone: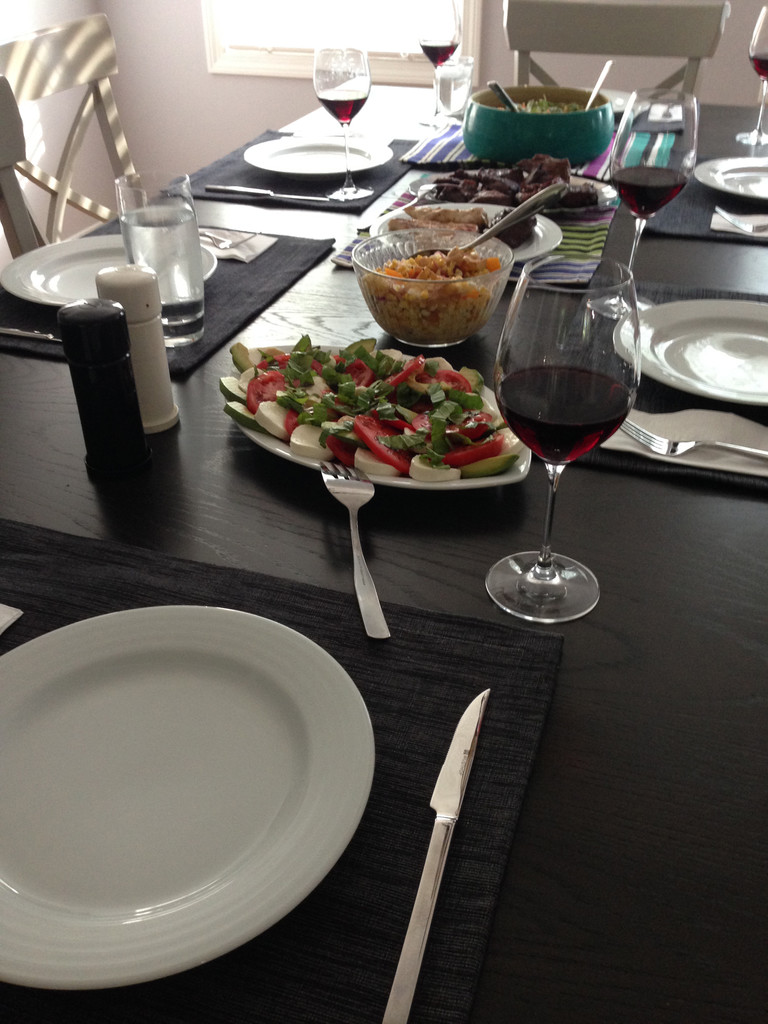 Before all the exciting stuff happened during the year, Chris and I got to do a little traveling. We went to Napa and Sonoma in January and basically ONLY ate amazing food and drank wine the entire time. I wrote all about our experience at the French Laundry, but realize that I never shared any details about the rest of the trip. While the French Laundry was a once-in-a-lifetime experience, we also enjoyed some other meals that we're some of the best we ever had.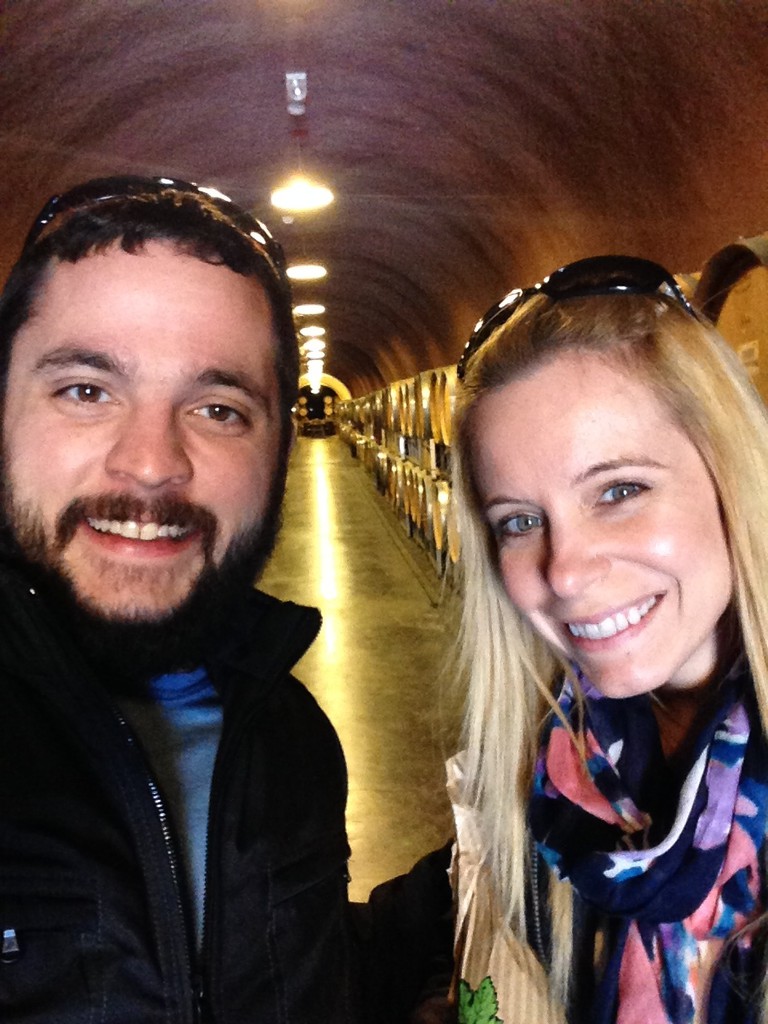 The omakase at Morimoto was SWOON-worthy. I want to do this all over again one million more times. Especially the part that was the Toro Tartare.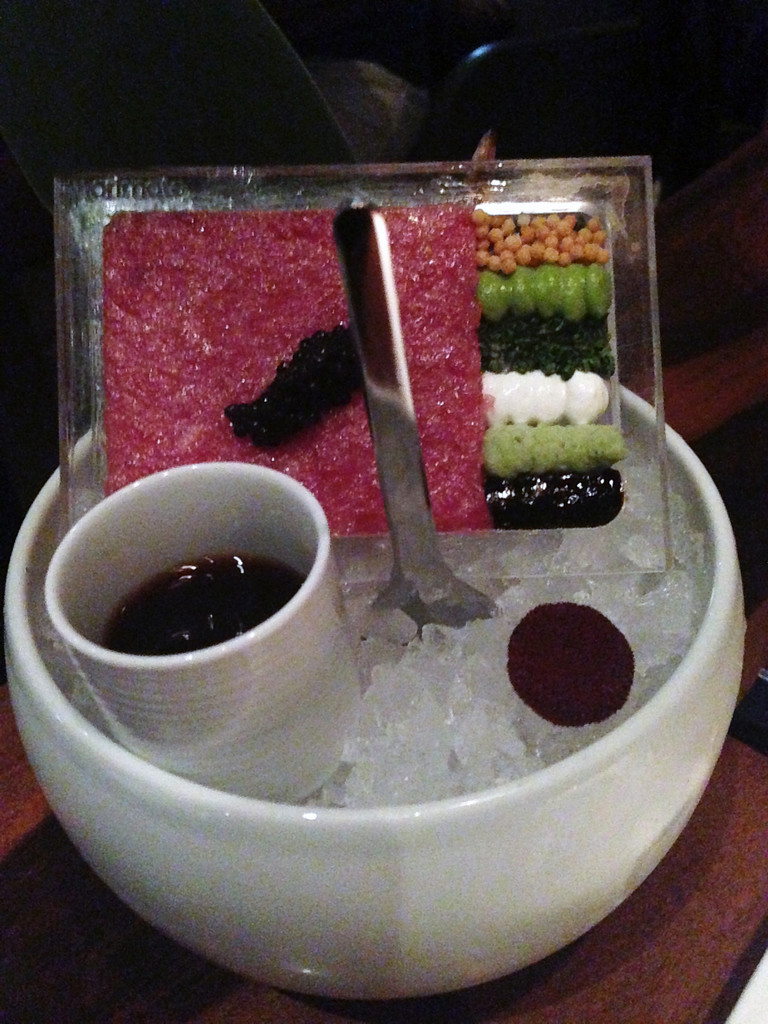 But really, all of it. Including the sake tasting. Because we did that, too. It was a bit overkill, but I don't regret a thing.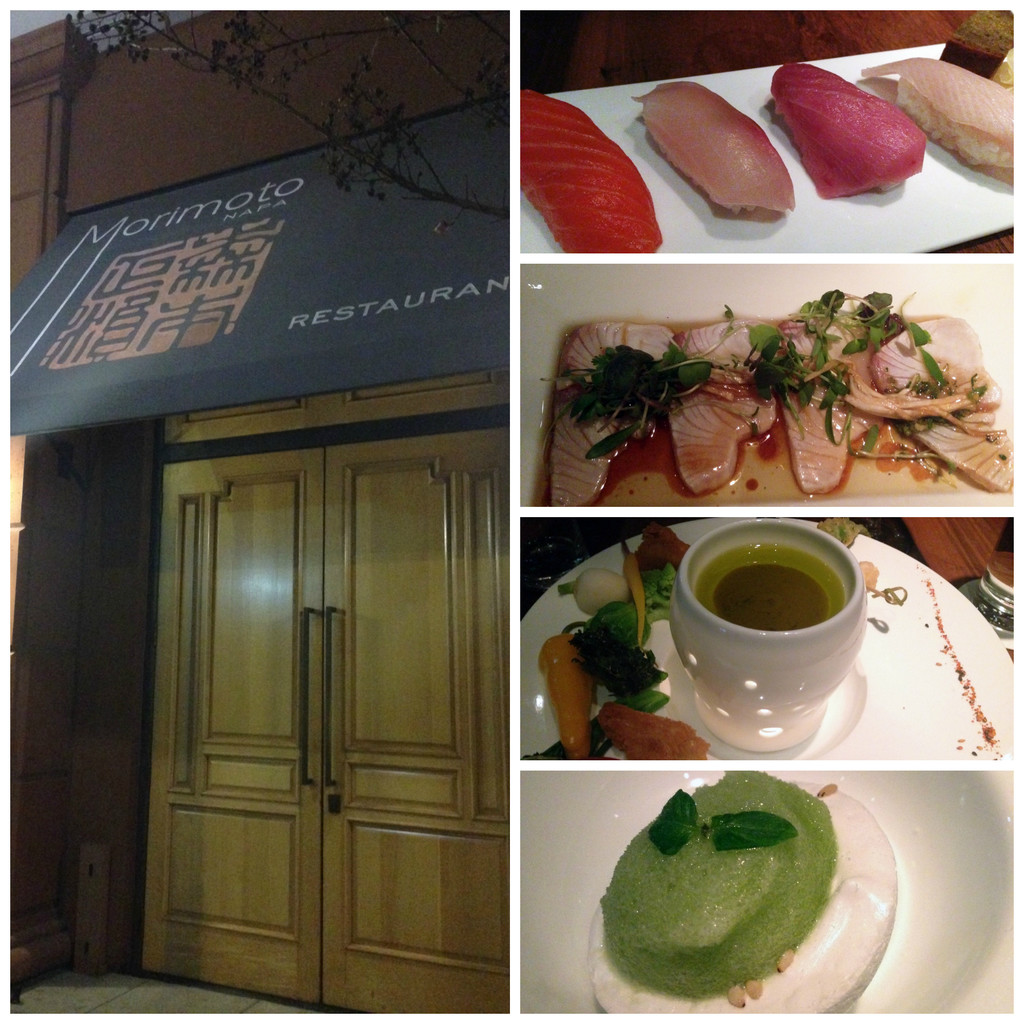 Another standout meal we had was at Michael Chiarello's Bottega in Yountville. Even though there are about a million restaurants I want to visit in Napa and Sonoma, I really think I'd have a hard time not going back to Bottega next time I'm in the area.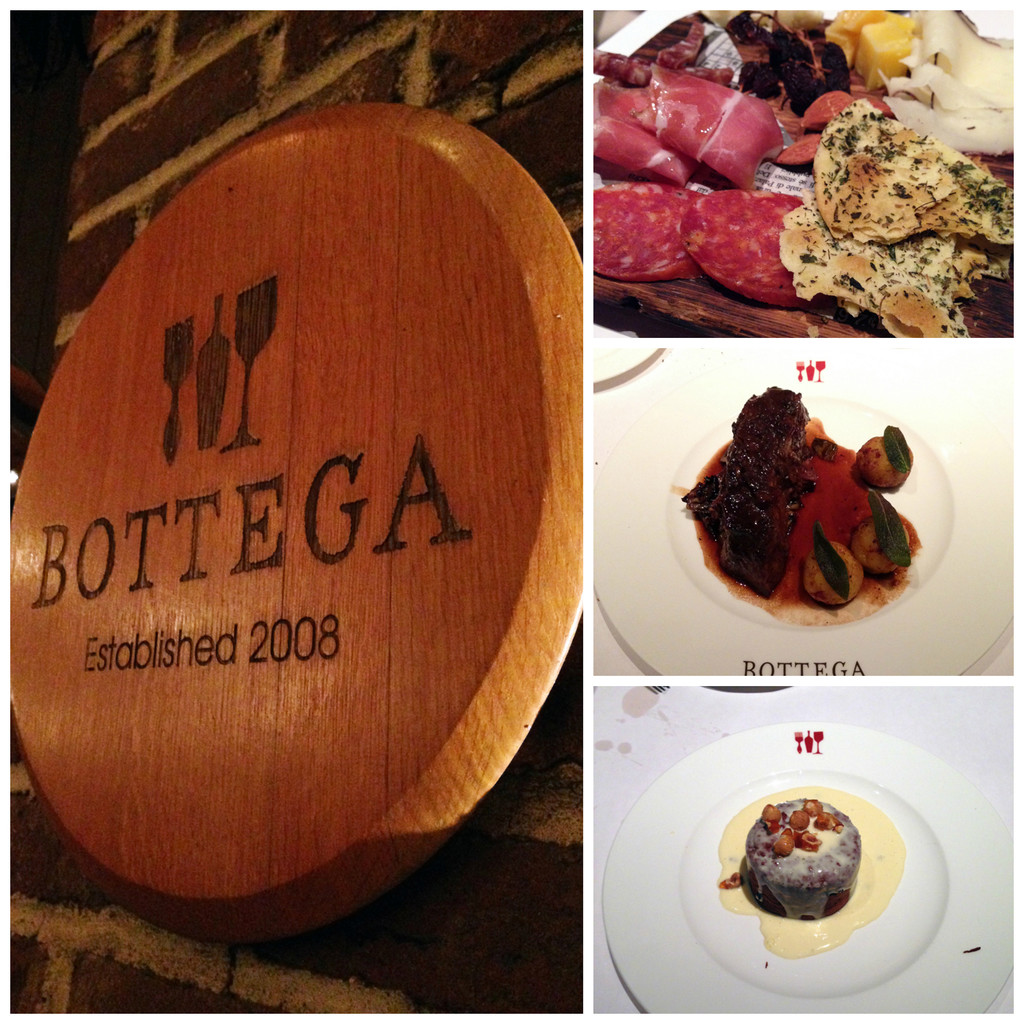 Best lunch on our wine country trip? That definitely goes to St. Francis Winery. My sister recommended we do a lunch and wine pairing at St. Francis and I'm so glad we did. It was such a beautiful way to spend the afternoon.
That peanut butter mousse changed my life. But then, so did those winter vegetables. It's all about that balance!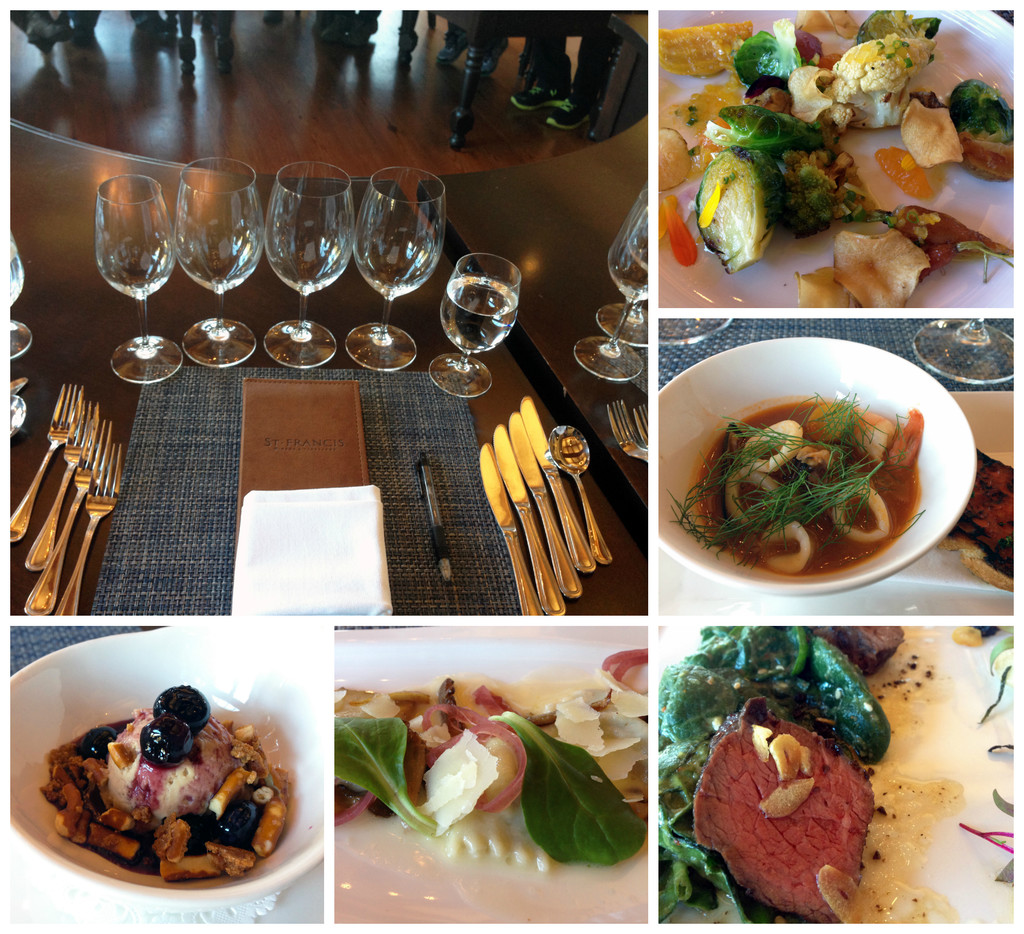 Did I mention that we visited Napa and Sonoma in January and had the BEST weather possible?? It was in the high 60s/low 70s the whole time and was not at all crowded anywhere we went. I mean, we got a reservation at the French Laundry on our first try, so that's saying something. January is typically a little cooler in Northern California (and wetter… which is a good thing as they were going through a major drought when we were there), but I still highly recommend it as a time to visit. All of that food and wine will definitely help warm you up!
One of my favorite memories is probably when Chris (perhaps a bit tipsily) bought a huge bottle of wine at Kamen Wines… The winery is owned by Mark Robert Kamen who's the screenwriter of movies like Karate Kid and Taken. This bottle of wine is signed by him with the quote, "I have a particular set of skills…"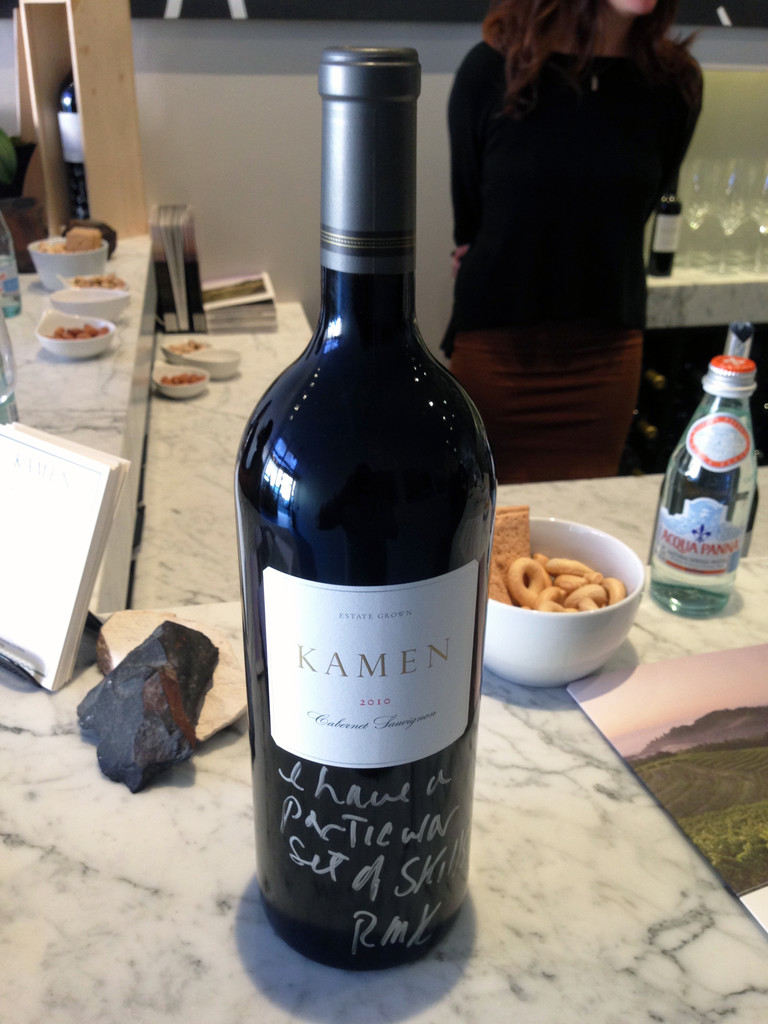 I had lots of fabulous meals in my good old home city of Boston, too. Some of my favorites were at newbie spots Alden and Harlow in Harvard Square and La Brasa in Somerville. Chris took my to Daniel Boulud's new Bar Boulud in Boston for my birthday dinner and not only did we enjoy the perfect charcuterie, but I had sweetbreads for the first time (loved them!).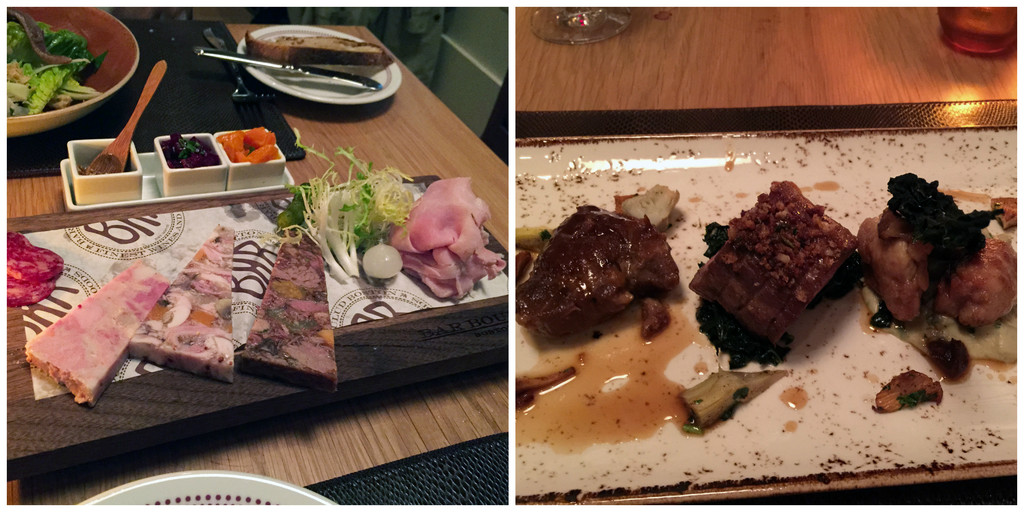 One of my 2015 resolutions is to go out to more Boston restaurants. Considering we'll probably do less traveling this year due to everything else going on in life, I want to experience more of what our city has to offer.
We went to more fabulous parties at our friends' Kyle and Jeff's house... their parties are ALWAYS culinary experiences.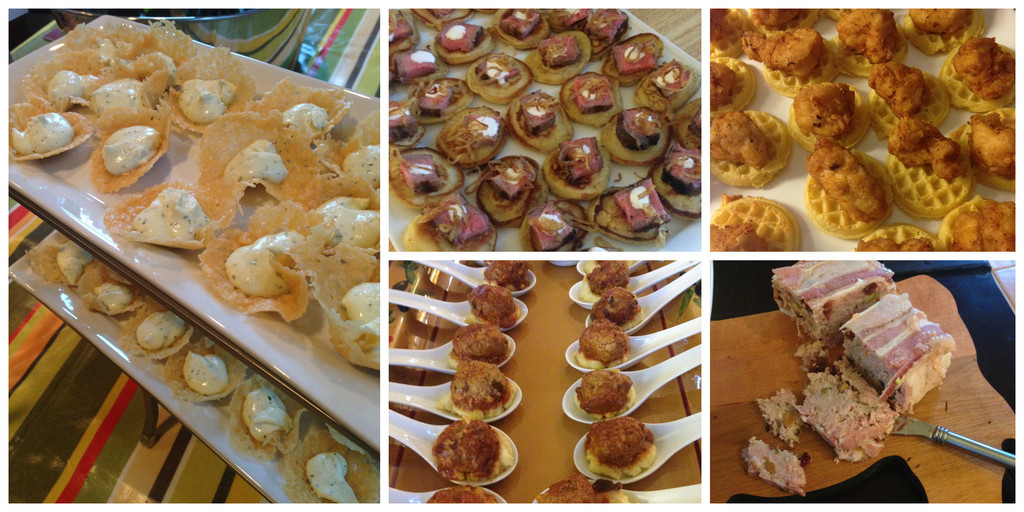 I think I ate a record number of doughnuts in 2014. And I don't have a problem with that. My new house has a ridiculous amount of doughnut shops within a 3-mile radius, but my favorites of the year were probably from The Holy Donut in Portland, Maine.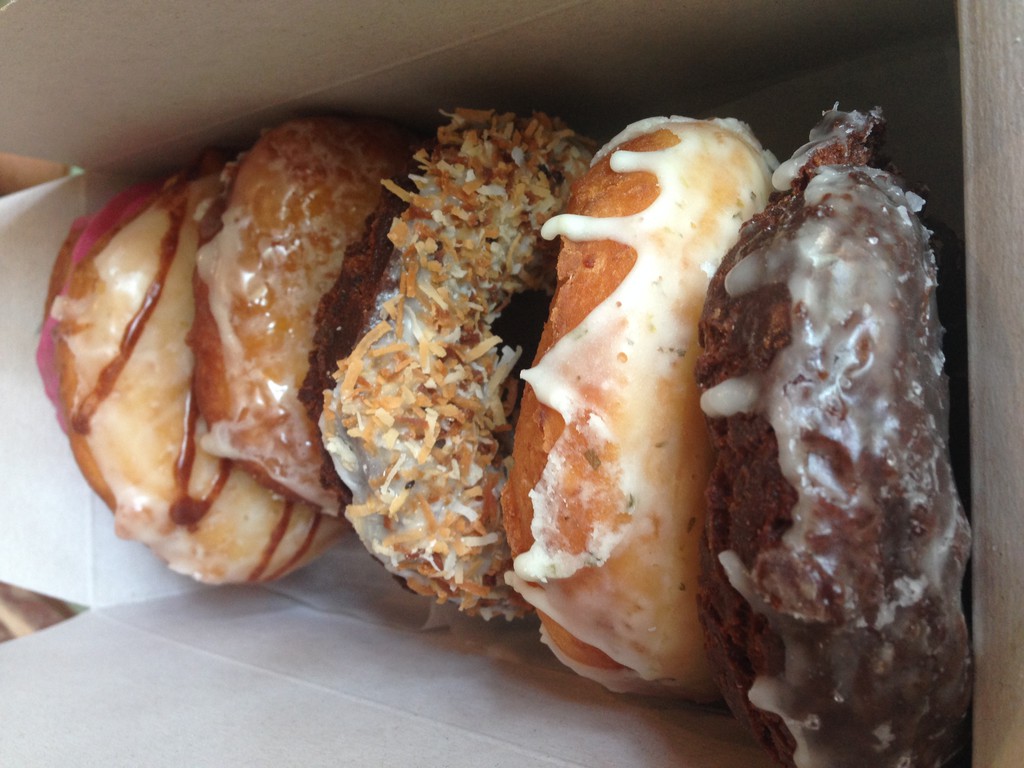 It wouldn't be a summer in New England without a lobster roll or two! I made a disappointingly low number of visits to Barnacle Billy's in Ogunquit this year… But I still managed to get in a lobster roll or two!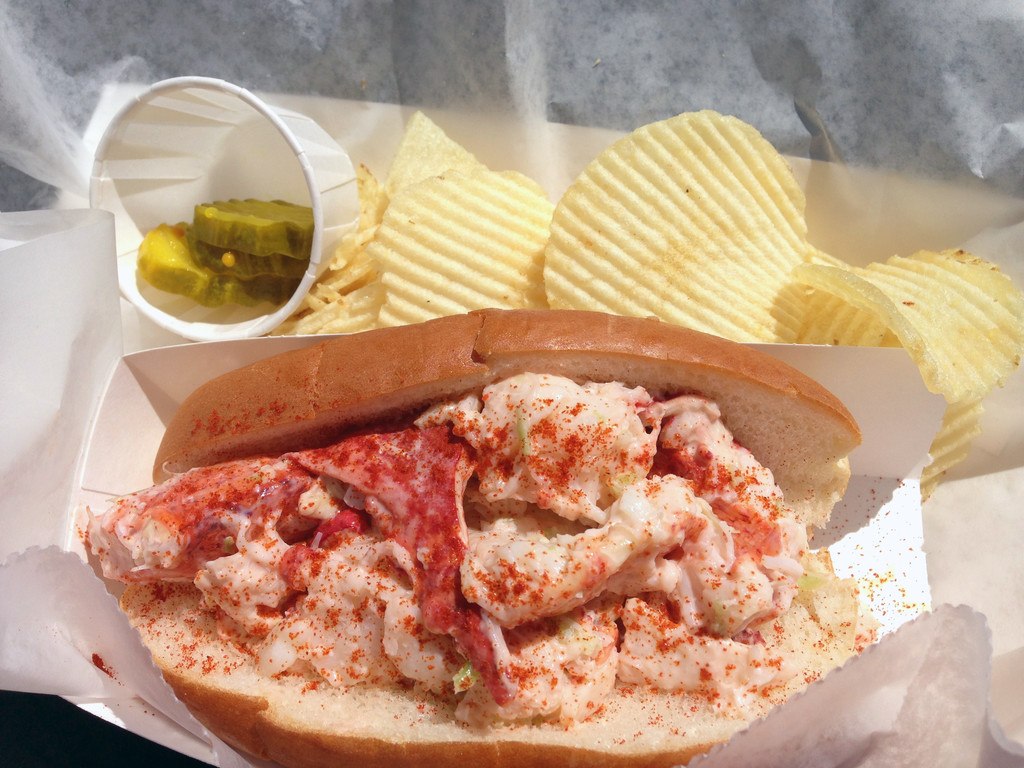 That's barely touching upon all the deliciousness I experienced in 2014. I spent A TON of time in the kitchen and whipped up hundreds of meals. I had the opportunity to create recipes for brands like Butterball, Wilton, Crisp, Cabot, Planters, and many more. And I think my cooking and baking skills have improved immensely over the year. But I can't wait to improve even more in 2015.
I'm really not sure how 2015 is going to beat 2014, but I'm excited to see what happens. I'm pretty sure it's going to include a lot more family and friends and a ridiculous amount of food. Bring it!
What were your best eats of 2014?
Happy New Year!!! I hope you all have awesome starts to your 2015!
[Sues]