The wedding was amazing! It was seriously a perfect weekend (weather-wise, people-wise, etc). I'm going to mostly let the pictures tell the story since they do the best job. I can't wait to see the professional photos!
My sister has always talked about getting married in the Boston Public Garden and while that didn't happen, the whole wedding party did head there to take photos, which was awesome.
All the girls: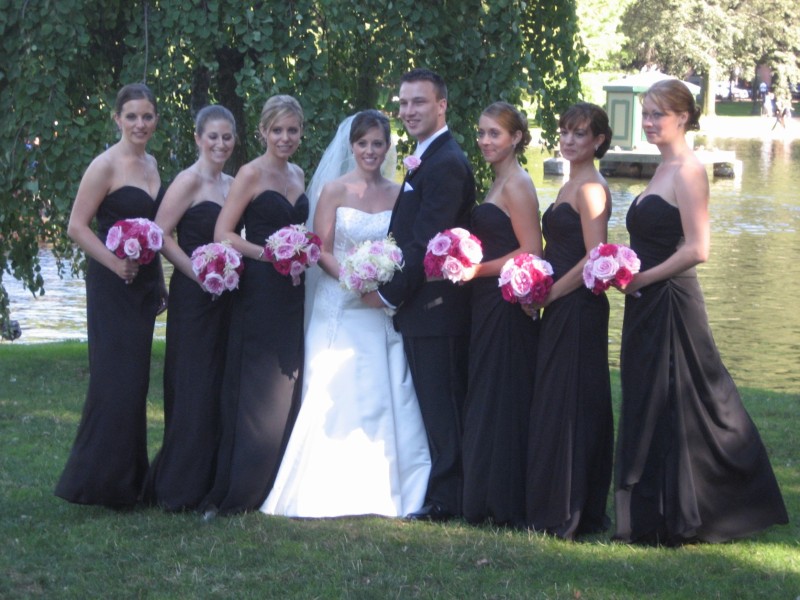 My family!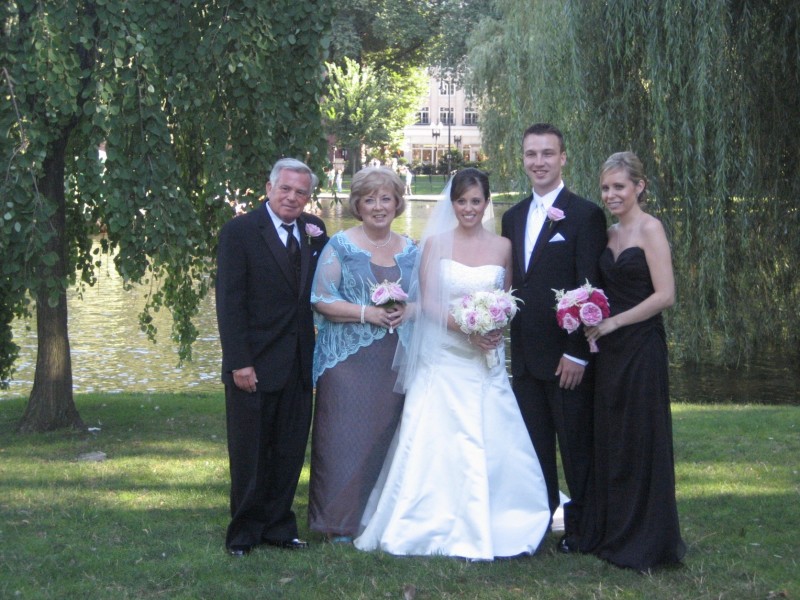 We did most of the photos before the ceremony. At first I was totally against the idea of the groom seeing the bride before the wedding. BUT it worked out so well and saved so much time. Not to mention, they set up the most perfect setting for Adam to see Beth for the first time. It was beautiful and more private than it would have been otherwise (besides the fact it was in the middle of Boston and the entire wedding party was staring down the stairs at them).
Then came the ceremony. You have no idea how much I was shaking right here. I was SO nervous. It's all a blur.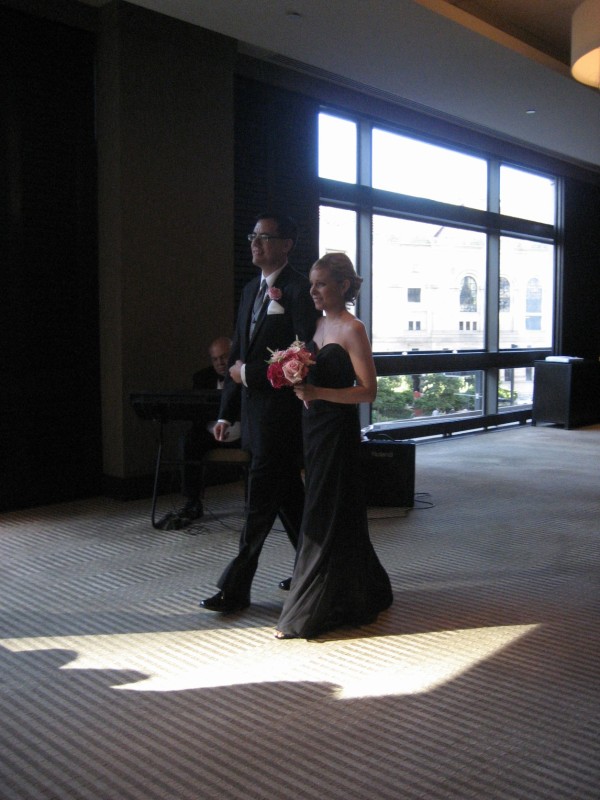 My dad and the beautiful bride: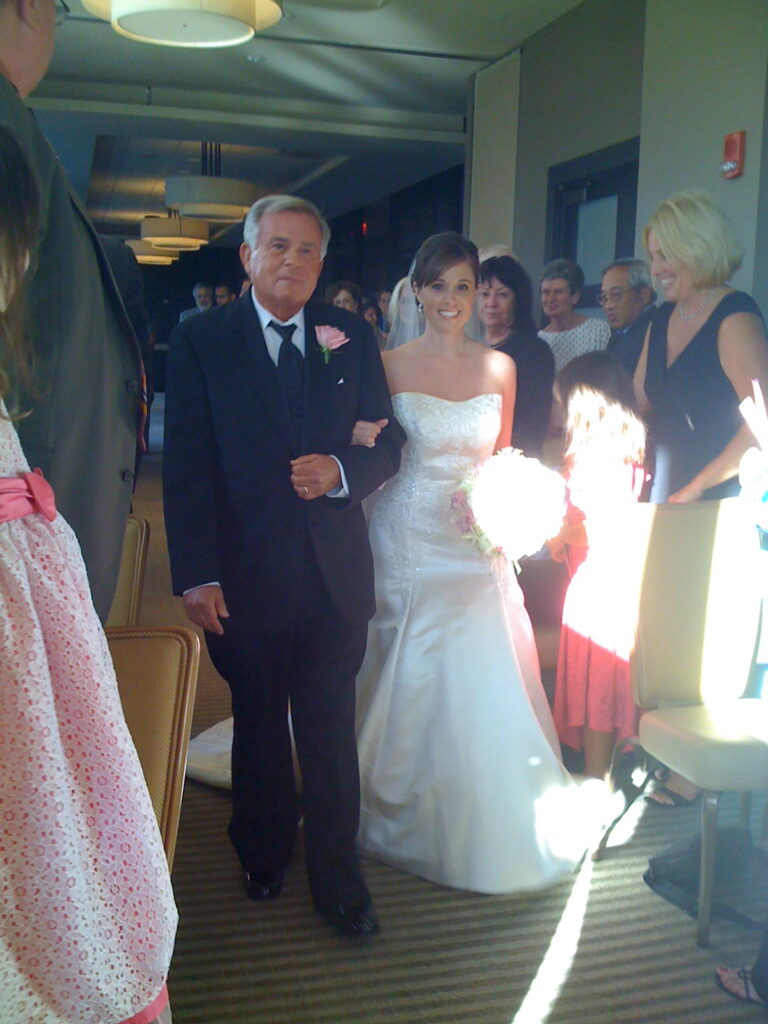 And the reception, of course!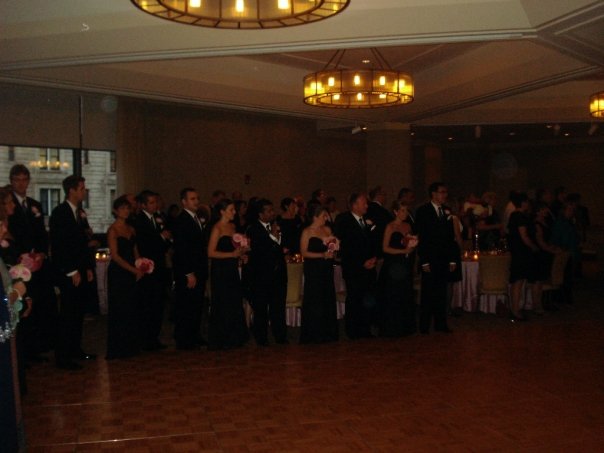 The cake was absolutely perfect: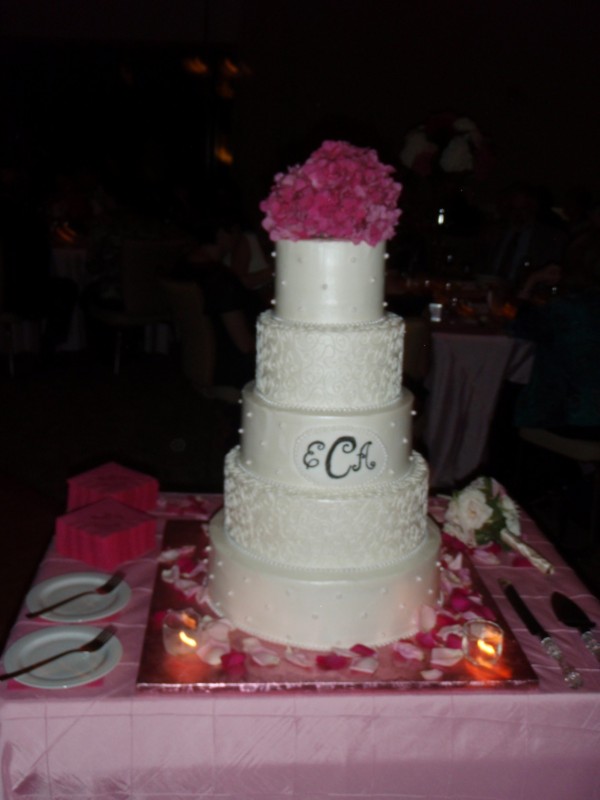 Sisters!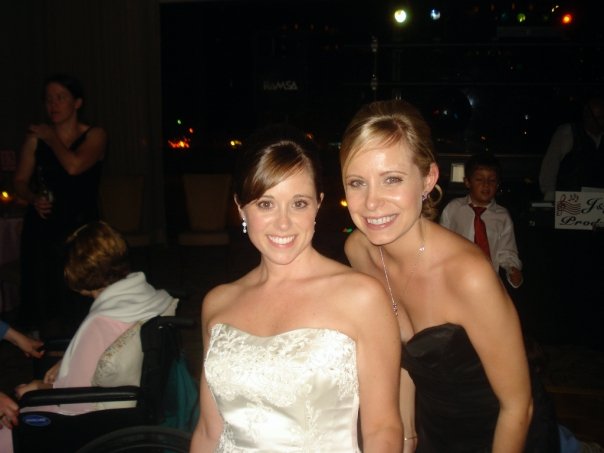 Chels and I with my awesome cousin, Angela: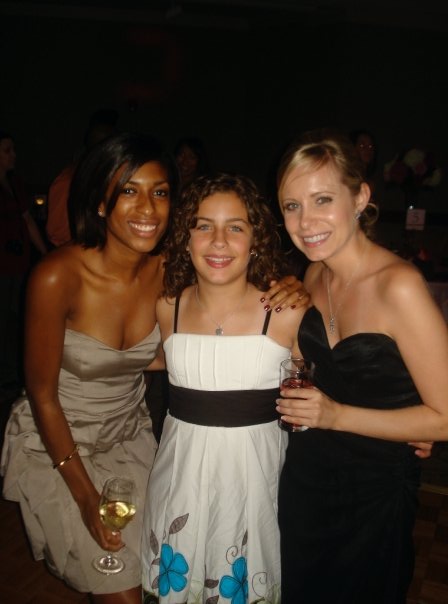 Me and my beautiful mom in her beautiful dress: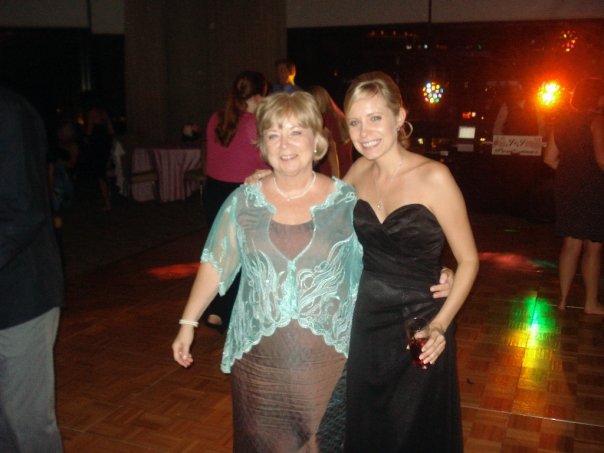 Dancing with my dad!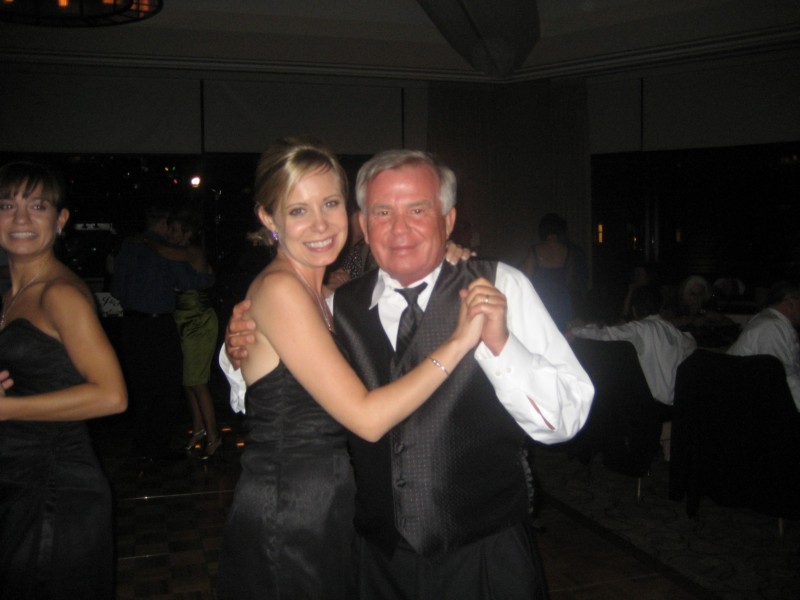 We had a blast dancing. Plus, I was just SO glad my speech was over (I was nervous!!). And for some reason Chels and Chris are holding hands. Interestinggg.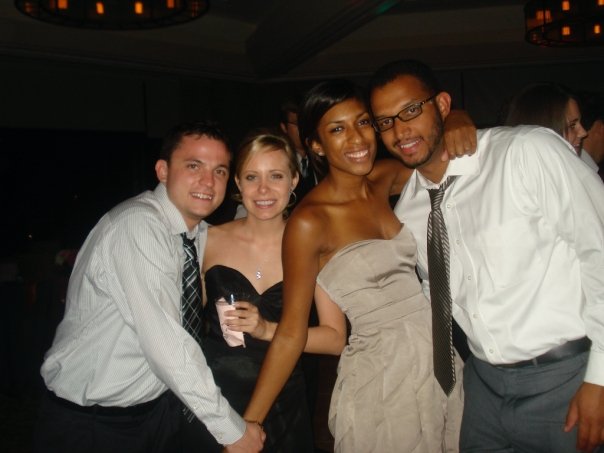 A bunch of the bridesmaids. And this is where I give a big THANK YOU to my sister for letting us wear such beautiful dresses! We all loved them and will likely wear them again. And the flowers looked soo pretty with them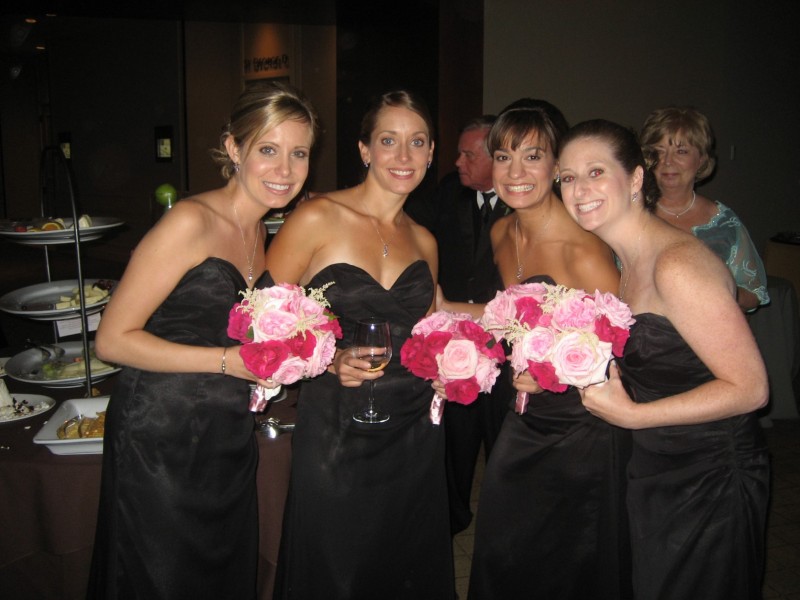 My guest/+1. Just kidding, Chris was the best date ever!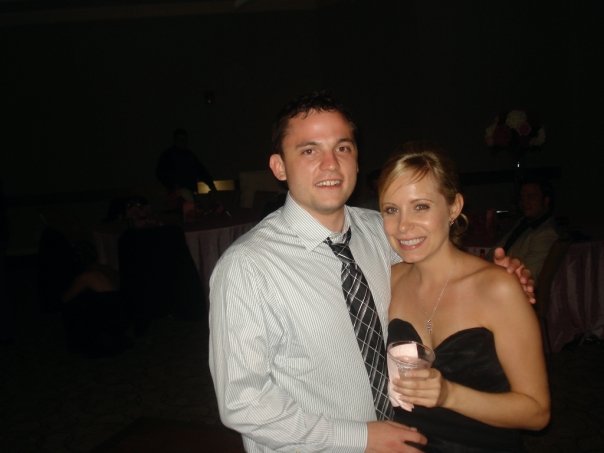 Chels and I with my dad's cousin Cathy who's a reader of We are not Martha!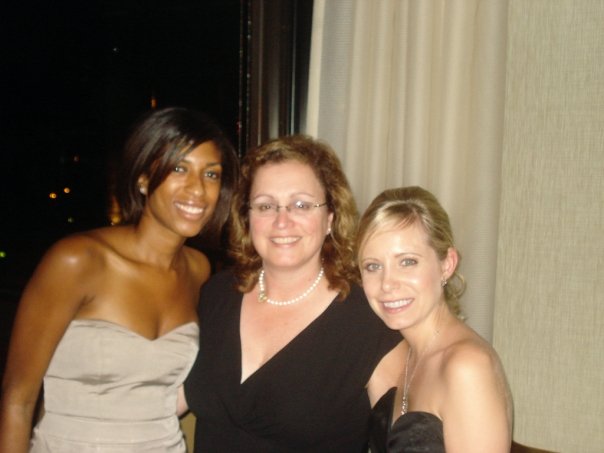 And this is probably my favorite picture because you can totally see how in love with Adam Beth is: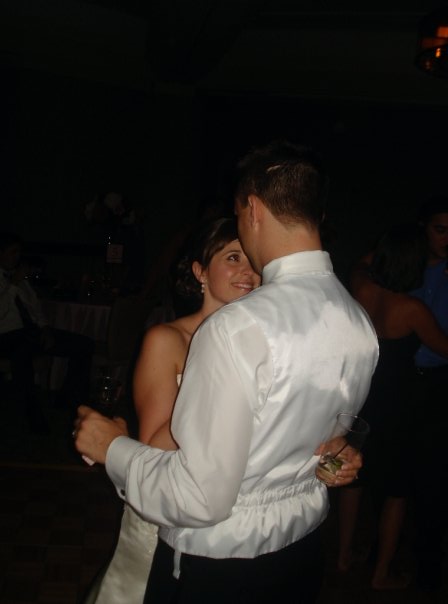 It was a wonderful weekend and I'm really not sure how it could have been any better. It was SO nice to spend some time with my relatives (though not enough time!) and to see my sister looking so beautiful and happy!
ALSO, I didn't show you half of how pretty the reception was. But I'm going to leave that to Chels since she designed the place cards, table numbers, etc. But when I first walked into the reception hall, my breath was taken away, everything was so beautiful.
It was an awesome weekend and now I'm ready for a weekend of relaxation. I hope my sister and Adam are having a blast in Aruba. They'll be coming home for 2 days and then heading to Hawaii where they'll be working for 3 months! Of course, I'll be visiting 🙂 Until then, life will return to normal and I'll return to recipe posting!
Happy wedding Beth and Adam and thanks to everyone who made it so special!
[Sues]