A few weeks ago I got an email from An Organized Life which is a home, office, and lifestyle organization company based in Newton, MA and owned by MJ Rosenthal. The subject of the email read: Better Organizing For Your Paper and Mail: Free Presentation at Waban Library. I immediately skimmed the email for the date and time and added it to my calendar without even fully reading the rest. I knew I had to attend because I really struggle with my mail!
For some reason I'm on everyone's mailing lists! Besides the fact that I subscribe to a million and one magazines, I get so much junk mail for some reason. It's to the point where I just toss my mail on the top of the bookshelf when I walk in the door and it piles up sky high. I pay the majority of my bills online but I still receive the paper copy for some of them, too (waste of paper). I need to take a few minutes to opt out of the paper bills if I'm paying them online!
The presentation was held at the Waban Library Center (which is adorable and has Free Wifi, by the way.. or "b.t.dubs" as my brother would say!). The event was actually hosted by Discovering What's Next which is an organization for retirees but I didn't shy away. Needless to say, I was the youngest one there 😉 Although it got me thinking, how lovely would it be to retire at age 26?! Dreams…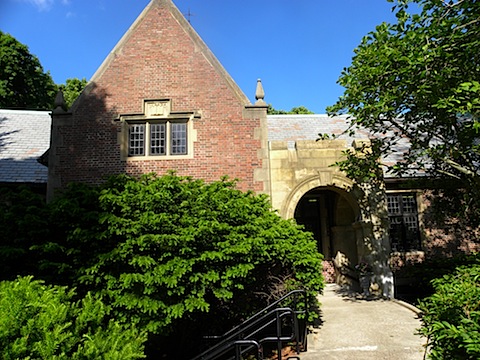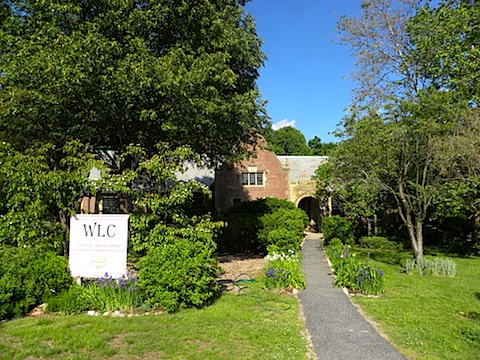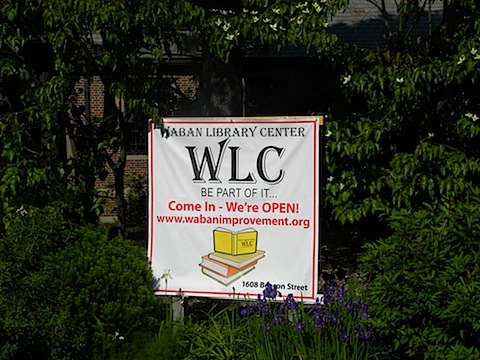 MJ touched upon some really interesting topics about organizing your mail and paper. Things you know you should be doing but might not have a proper system down.
MJ's 5 D's to success:
Determining. Figure out where you want to process your mail. Whether it be your office, kitchen, foyer… be consistent and use the same location every time the mail comes. It builds muscle memory. Once you've created a dedicated space for processing your mail, make sure you have all of the proper tools. Staplers, files, shredder, pens, post-it notes, stamps, and whatever else you need to make your sorting successful.
Do it Daily. Your mail comes 6 out of 7 days a week. Each day decide while processing the mail if it goes in a "holding box", where you will later process and make decisions, or in the trash. An example of something that goes in the "holding box" could be a wedding invitation you have to rsvp to but you still have to check your calendar to see if you're available. It's something that can't be decided immediately until further action is taken.
Decide. What do you really need?
Dump the Junk. While sorting and deciding what goes in the "holding box" get rid of any and all junk mail. Credit card offers, catalogs, real estate flyers, coupons for diapers and baby formula (yes, I somehow managed to get myself on a Huggies mailing list). One woman in the crowd commented that she gets rid of the "innards" of credit card bills. Coupons, advertisements, perfume samples and just keeps the statement. You don't need everything in the envelope. Some helpful websites to remove your information from junk mail lists are: optoutprescreen.com, catolgchoice.org, and dma.org.
Dedicate. If you're not used to sorting through your mail in a systematic way, dedicate the time and effort into creating a system that works for you. Make use of your down time!
One of my favorite things MJ said was "clutter is postponed decisions." It's so true! Every time I have a cluttered space I know that I need to sort through it but sometimes it can be overwhelming or a timely task so I put it off… and put it off… and put it off some more! Tackle the clutter before it happens! Another question MJ challenged us to think about: why do you hold onto certain things? Especially when it comes to mail and receipts. Be discriminating about what you keep. It's 2010 and most things are online and a lot of stores can even pull up your recent purchases just by swiping your credit card without a receipt. Often times credit card bills can be tossed immediately after paying the actual bill. I was always taught to hold on to bills for 3 months but I was also taught this way before the internet and bill paying were at the place they are today. If you're not comfortable with tossing bills immediately after paying them, wait for the bill to post to your checking account and then toss. Once it's posted you have proof it was paid. This is obviously a situational subject so ask an accountant for specifics on what to keep and when to get rid of it!
I'm always so curious to pick the brains of highly organized people so, naturally, I asked MJ a few questions about her business, how she got started, and inquired about the driving force behind her success:
What was the driving force for starting an organization business?
For years I have been helping people create order, productivity, and beauty in and around their space. In 2005 I discovered the National Association of Professional Organizers and was thrilled to find an entire community of professionals who specialized in organization. It was at that time An Organized Life was born.
My goal has always been to help people overcome disorganization and create systems which are organized, functional, and aesthetically pleasing!
Have you always been passionate about organization?
Yes! When I was a kid, I labeled all of my photo albums and I even remember assisting friends after college prepare for their moves by helping them decide what to take and what to leave. And yes, my house is pretty well organized – and I do I have all of my shoeboxes labeled! But, I am also human and have days when I'm not perfect. It's about progress, not perfection.
I have seen and experienced first hand the benefits of becoming organized – and how it helps people regain control of their lives, saves them money and shows them how they truly can be more productive.
What do you think the main reason is for people being disorganized and not knowing how to simplify their lives?
Often we keep things out of habit, because we don't want to be wasteful or because it was a gift, and because we just don't know what to do about it.
Do you have any other advice you'd like to share with our readers?
Know what's important to you, and what's not, and use this to create your own balance.
•••
All of this chat about organization obviously got me wondering: What stylish home solutions are out there? So I turned to The Container Store, where I turn whenever I need a boost of organizational motivation, and selected some favorites! I'm long overdue for a dedicated and organized mail station so these are some of my top picks (I sense a project happening this week!):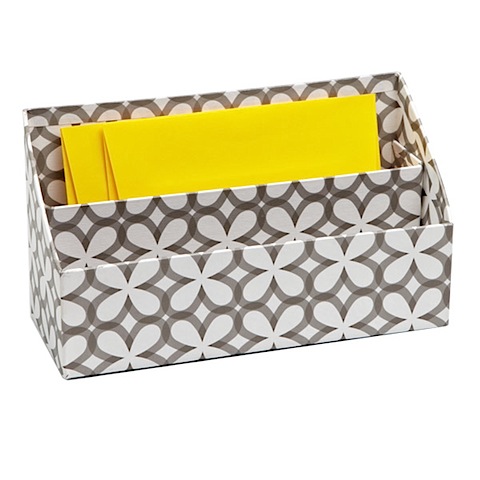 Synchronicity Stockholm Letter Sorter ($5.99 each)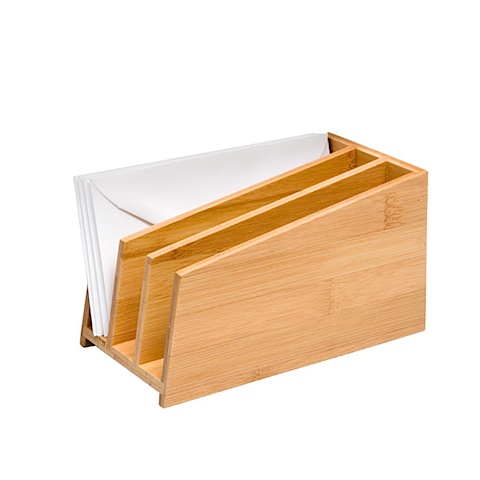 Transcend Letter Sorter Bamboo ($14.99)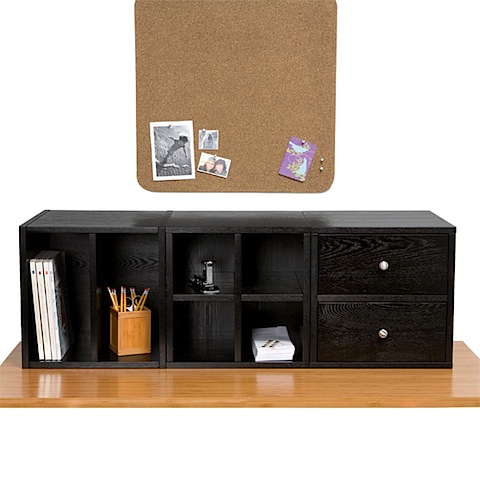 Premium Cube Mail Center ($337.00) A bit of a splurge (and I don't have anywhere to put it) but the idea is nice!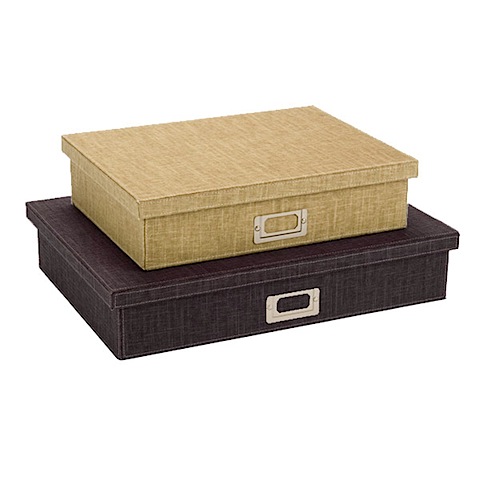 Bristol Office Storage Boxes ($16.99 each)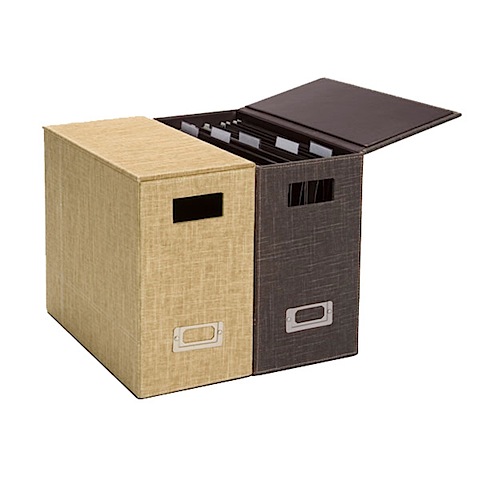 Bristol Desktop File ($24.99 each)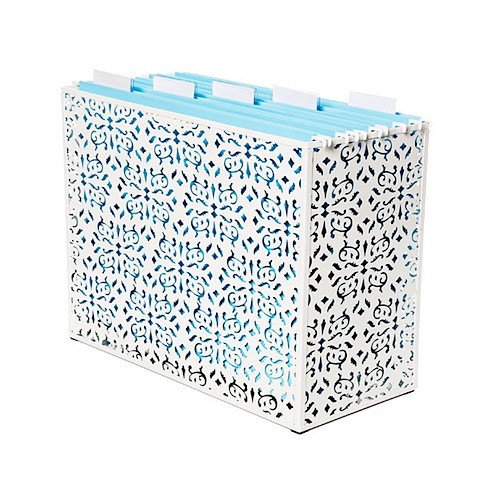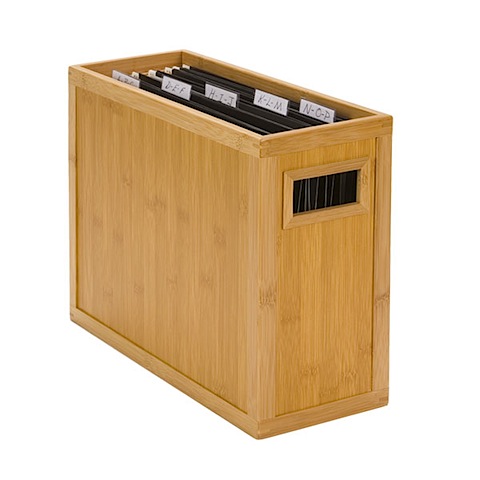 Bamboo Desktop File ($29.99 each)
Semikolon Document Box Spring Collection ($17.99 each)
And because no home organization project is complete without fun file folders, duh.: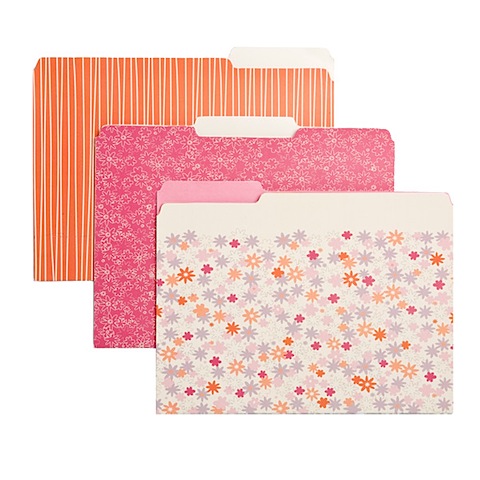 Bloom Letter-Size Interior File Folders, Package of 6 ($5.99 each)
•••
A huge THANK YOU to MJ for providing me with some very useful and insightful information, tips, and tricks to better organize my paper goods! If any of you are looking into a home or office organizational consultant MJ is full of contagious passion and honesty to help you succeed!
What do you do to organize your mail and paper goods? Do you have a religious routine? Or do you fly by the seat of your pants and do something different each time the mail comes?
[Chels]