Hi, friends! Sorry for the crickets over here. We've been in Atlanta, having a blast and learning a ton at BlogHer Food. While it would be impossible to share everything we did during our three days in Atlanta, we wanted to share a few highlights of the trip with you guys.
When we arrived in Atlanta on Thursday afternoon, we were lucky enough to have Moe's Southwest Grill waiting to give us a ride on their party bus. They greeted us at the airport and took us right out to the bus (Also? If you ever go to Atlanta, we'll warn you it's one of the largest airport in the WORLD. And that means you should not get off the plane and walk to baggage claim. Take the shuttle. 40 minutes is a long way to walk through an airport. Not that we would know).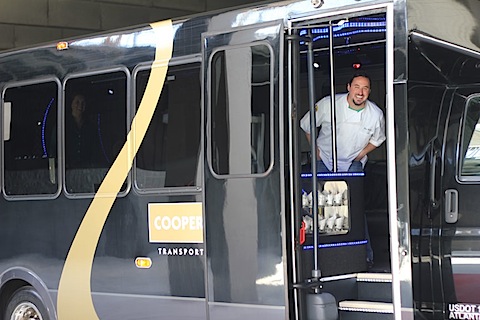 On the party bus, we got to indulge in some of Moe's corn salsa, regular salsa, and tortilla chips.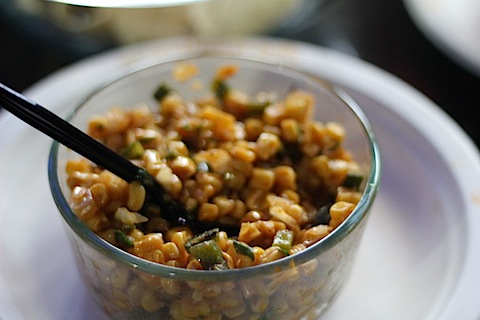 It was fabulous to learn about the restaurant and everything they have to offer. Neither of us have ever been to Moe's, but there are a few in the Boston-area we'll definitely head to soon. Especially since they hooked us up with a gift card. And ipod shuffles, which were a pleasant surprise 😉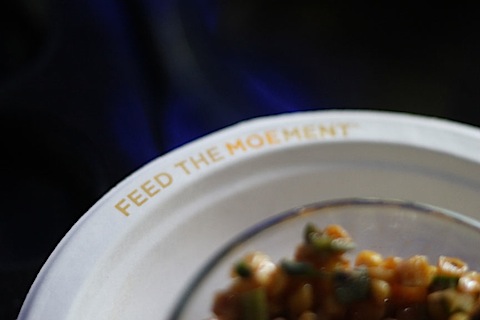 We got to hang with the best of Moe's on the bus, including Executive Chef Dan Barash. What a great way to be welcomed to Atlanta!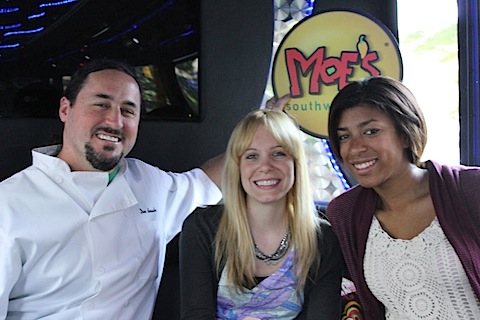 Thursday night, we attended a party thrown by Brandi, Susan, and Leslie at the Hard Rock Cafe, perfectly titled RockHer. It was a great way to kick off the conference since we got to meet attendees, enjoy delicious food (mashed potato bar!), and enter to win prizes.
We didn't win anything, but congrats to everyone who did! And we're completely jealous of whoever won the raspberry ice KitchenAid mixer. Swoon.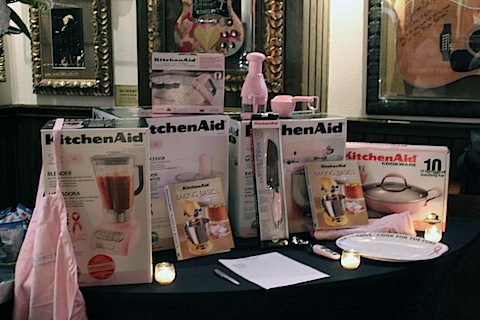 The desserts, provided by Nordic Ware were to-die-for.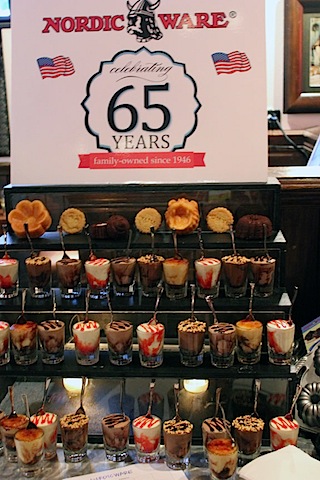 And we enjoyed banana margaritas and banana pina coladas, provided by Dole. Delicious!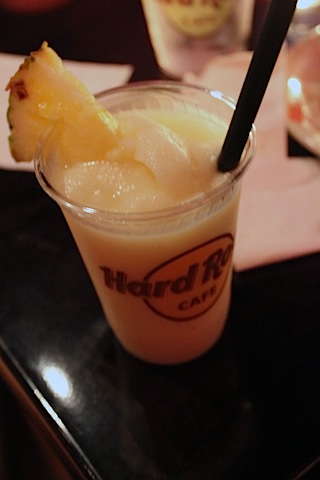 It was SO good to see Brandi again- we haven't seen her since the first Foodbuzz Fest a couple years back, but have obviously been keeping up with her blog since then. She is a southern DOLL.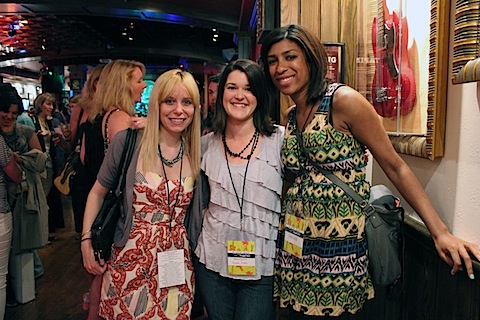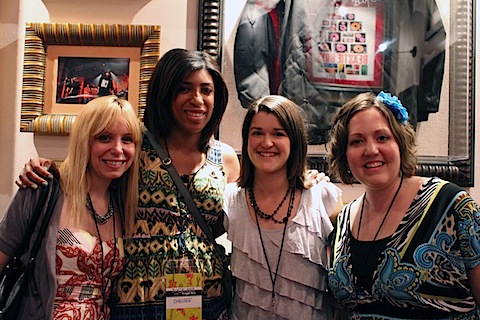 We also got to meet Mandy, our sweet new friend from Austin, who we spent quite a bit of time hanging out with over the weekend.
After the RockHer party, Brandi invited us to her room to try out Stonyfield's new frozen yogurt bars, in dark chocolate.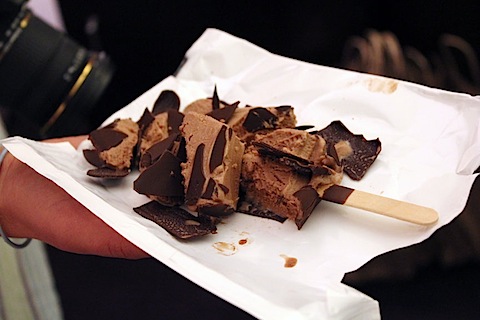 And vanilla.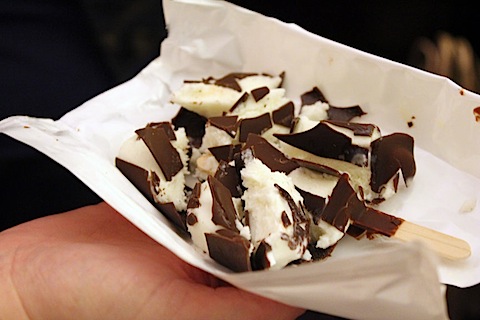 They were SO good and perfect for the perfect for the impending summer weather (which will hopefully arrive in Boston at some point). Right now they're available at Whole Foods and will likely be in more shops soon.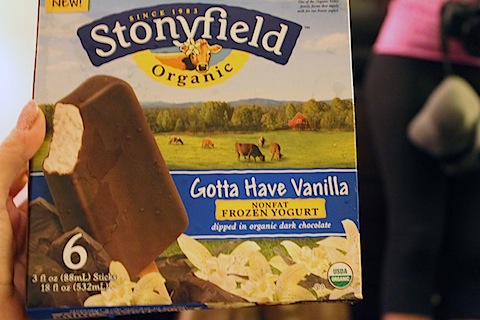 Friday was the official start of BlogHer Food and we spent the day attending sessions, meeting new friends and old, and learning about all of the BlogHer Food sponsors. Including our friends from Masterbuilt who we met at our "freshman year" of Butterball University.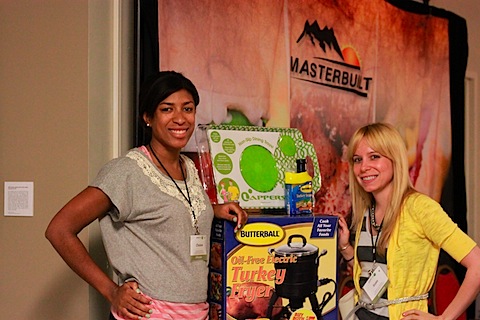 On Saturday afternoon, we headed to the Sweet Auburn Curb Market, where we wandered around and enjoyed Sweet Auburn Barbecue. And yes, that's David Lebovitz in front of the truck. Definitely one of the (many) celebrities of the weekend. He's an ice cream idol 🙂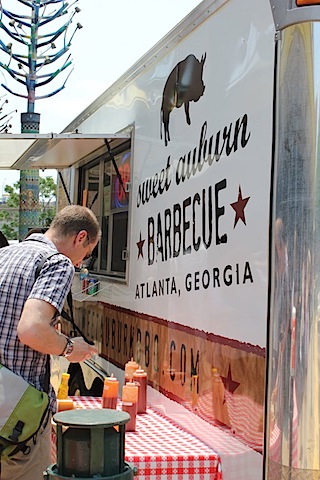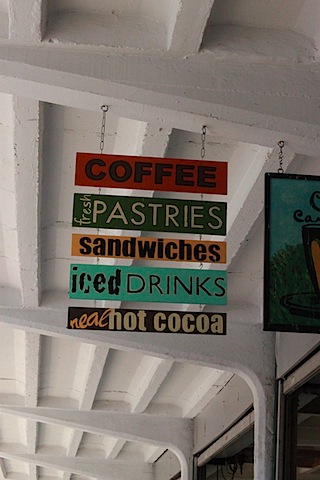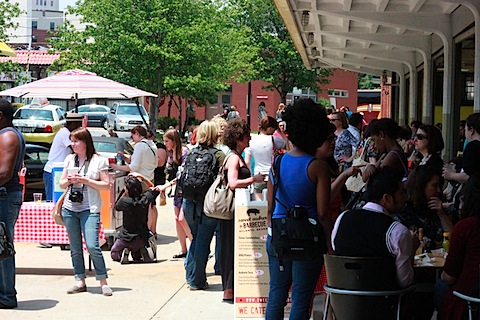 Dump hundreds of bloggers off at a food market and they'll be in Heaven!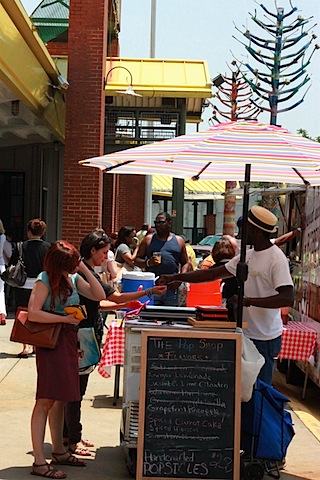 The beef taco, mac and cheese, and baked potato salad were especially delicious while sitting in the sun. Also, baked potato salad is the best idea ever.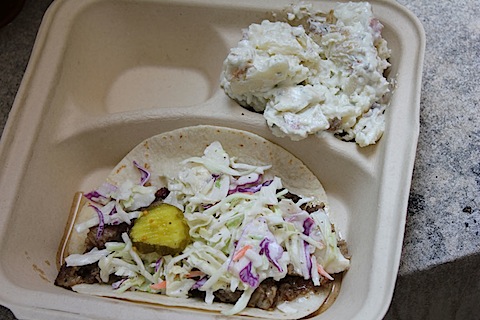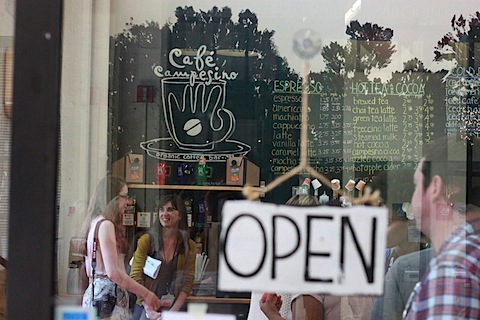 After lunch, we spent a bit more time walking around the market.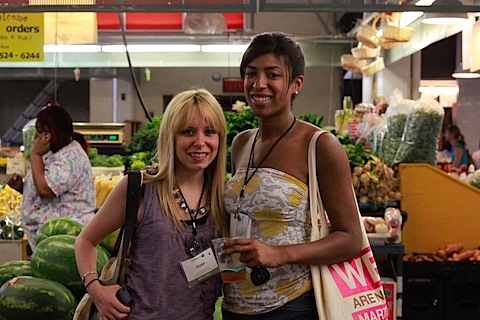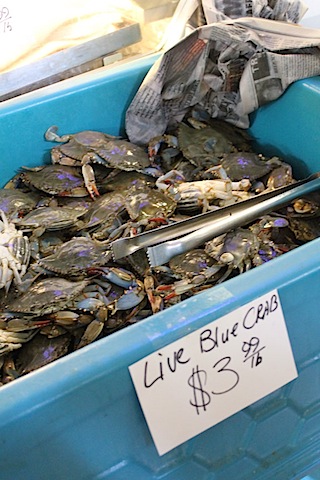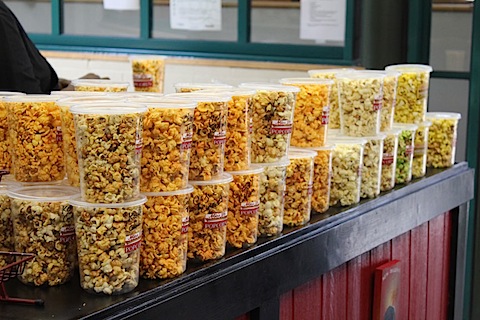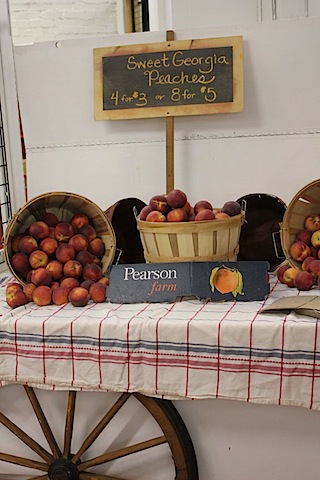 Sunday night, we attended the BlogHer Food final party at the Tabernacle. It was definitely a special way to close the conference and say goodbye to everyone we met and say hello to people we didn't get a chance to mingle with during the weekend!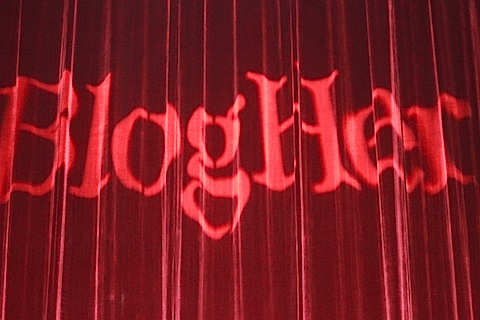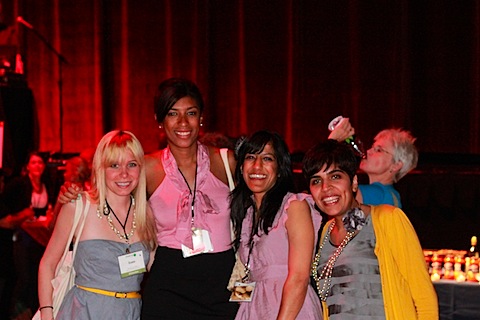 Us with the lovely girls of Flip Cookbook.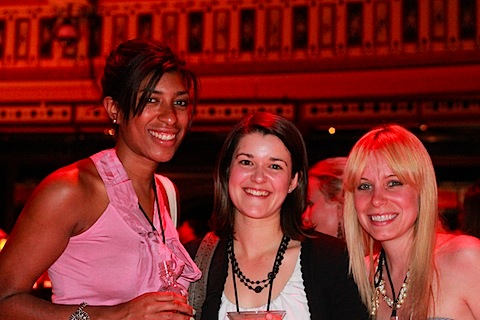 With our new blogger BFF, Brandi 🙂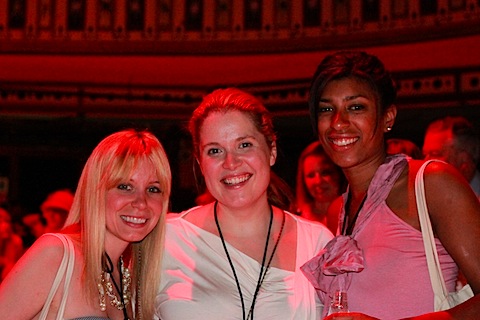 So glad we got to spend so much time with Carrie, of Fields of Cake. Thankfully she lives in New England so we'll be able to get to see her more often!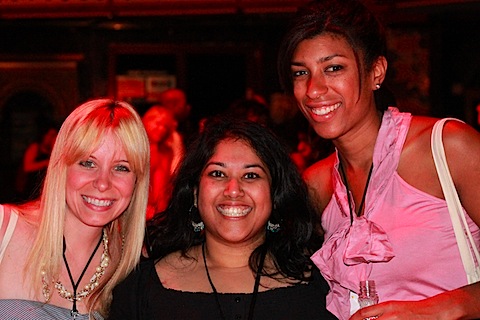 New friend and Atlanta resident Farihah, of Spices Bites, gave us lots of tips about the city and was an absolute pleasure to spend so much time with over the weekend.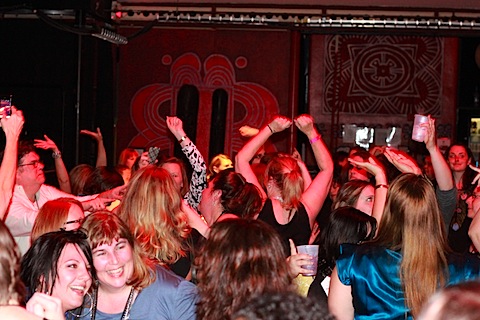 Oh, there was lots of dancing, too. LOTS.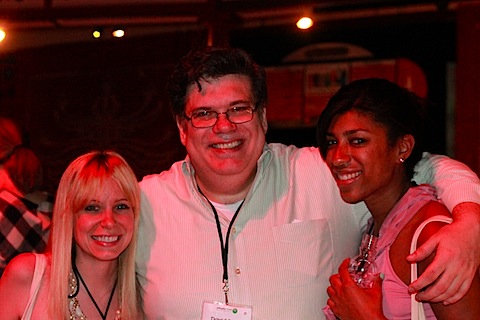 And we were thrilled to get a photo with "friend in our head," David Leite, who is incredibly talented and hilarious!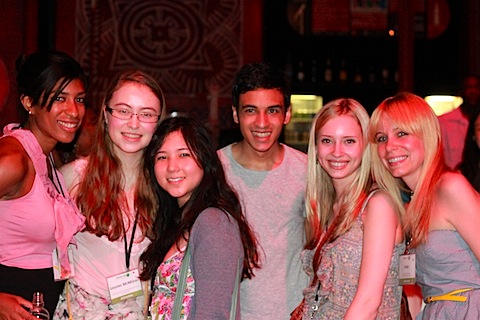 And then there's the Kitchen Generation gang. We were so excited to meet them because they all have such stunning individual blogs and are just plain special people. They're the future of food blogging. Plus, Elissa of 17andbaking goes to college in Boston, so we plan to eat our way through the city when she heads back in the Fall 😉
Of course, BlogHer Food was so much more than what you see above. We attended some incredibly informative sessions that will hopefully help us take our blog to the next level. And we met more bloggers than we've ever met before. We lost count of how many times we looked at each other and said "They were so nice!" after talking to someone. Everyone was excited to meet new people and never did the atmosphere feel cliquey or uncomfortable. And that's kind of rare when you gather a bunch of women together for the weekend!
And now we're anxiously awaiting the announcement of BlogHer Food's 2012 location. We will definitely be there!
We'll be back this week with regularly scheduled blog posts. It's been a crazy week of traveling for us but we're back in Boston with loads of new friends and experiences we'll hold on to for quite some time 🙂
[Chels and Sues]