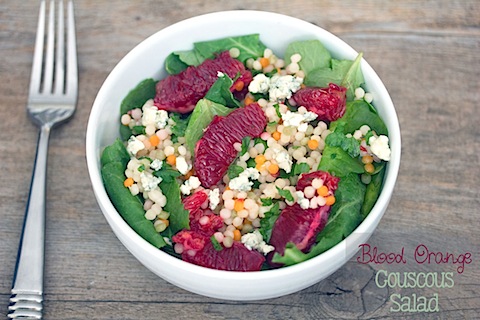 My newest post on the Parade magazine website is all about how blood oranges make winter a little more bearable. But I have to admit that I wrote that post before it started snowing again in New England. In fact, it was 50-something degrees in Boston as I was writing it, which means I must have been in an insanely positive state of mind.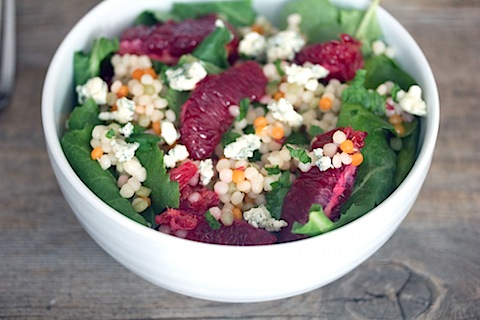 Then we woke up to snow this morning. And I almost cried. Because I had already started wearing my spring coat. Le sigh.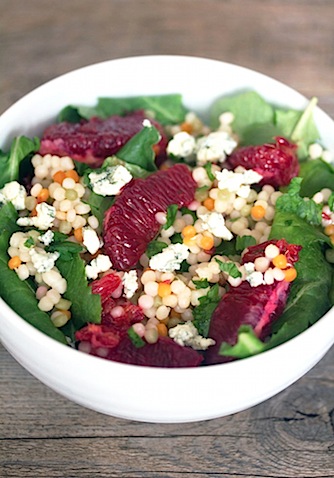 To be fair, it is still early March and it's rare that early March equals spring and warmness for Bostonians. But still, we hope. Because it's all we can do. And eat blood oranges. I still believe blood oranges can bring a little happiness to this deep dark winter.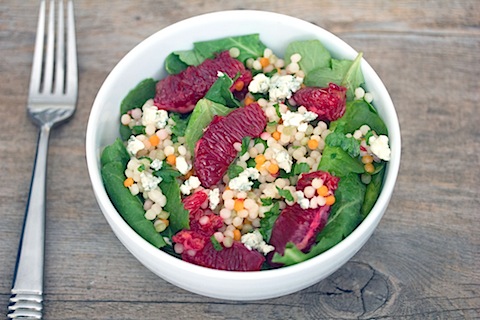 And so can gorgonzola cheese. I'm pretty sure gorgonzola cheese has some kind of super power healing power. Amiright?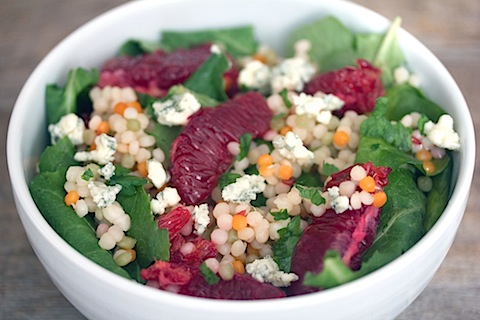 Now I need to figure out how to make some sort of mac and cheese with blood oranges. Because everyone around here is in some serious need of hardcore comfort food.
If you are feeling depressed about the resurgence of winter and the fact that you had to put your winter coat back in the closet, check out my post at Parade magazine for Blood Orange Couscous salad!