Lately I've been pretty intrigued by the idea of brussel sprouts. I've been seeing them a lot at the farmer's market and oddly enough I had never tried one. So the other day I decided to select a handful of good looking ones so I could begin experimenting!
My coworker, Melanie, may as well be the next Martha, so I had her walk me through the basic steps of prepping brussel sprouts. Scrub them, trim the ends, peel the first couple of layers off. Simple enough. I tossed them in some extra virgin olive oil, seasoned with salt and pepper and popped them in the oven at 325 for about 15-20 minutes until golden brown. mmmm.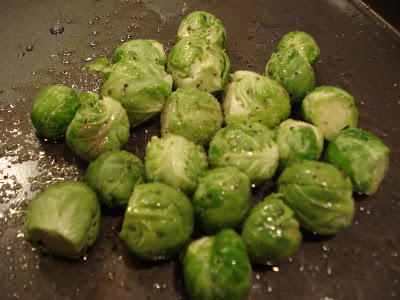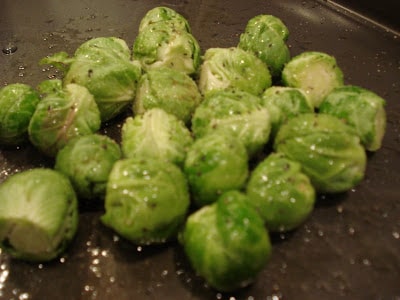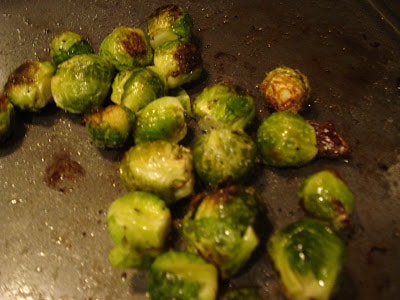 I obviously felt the need to include bacon. Surprise! Earlier this week I saw that Darius over at Everyday Cookin' was using bacon and shallots and ever since I've been craving them. So I decided to toss some around in a sautée pan to include with the B.sprouts! (and on a side note I want to steal Darius for my new best friend! He's hilarious.)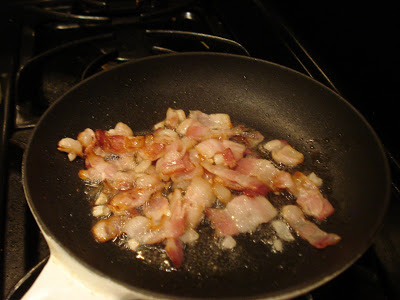 I boiled some water and threw in some medium sized shells, tossed in the brussel sprouts and bacon, then I made a quick butter sauce with some of the drippings from the sautee pan and seasoned with pepper. I've really been missing out on the whole brussel sprout thing. I'm glad I tried them because they're extremely tasty… and obviously adorable. I love mini produce!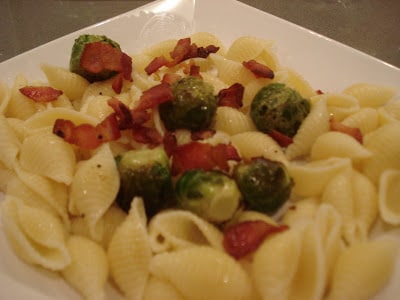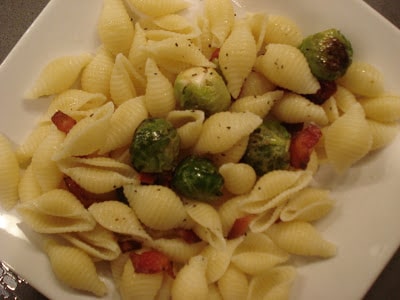 I did this all while chatting on the phone too so clearly it's pretty simple 🙂
[Chels]