We headed over to the Butterball headquarters bright and early this morning, ready to learn everything there is to know about turkey. Or as much as possible anyway. We were welcomed warmly by the Edelman staff, Butterball instructors, and Butterball Turkey Talk-Line ladies.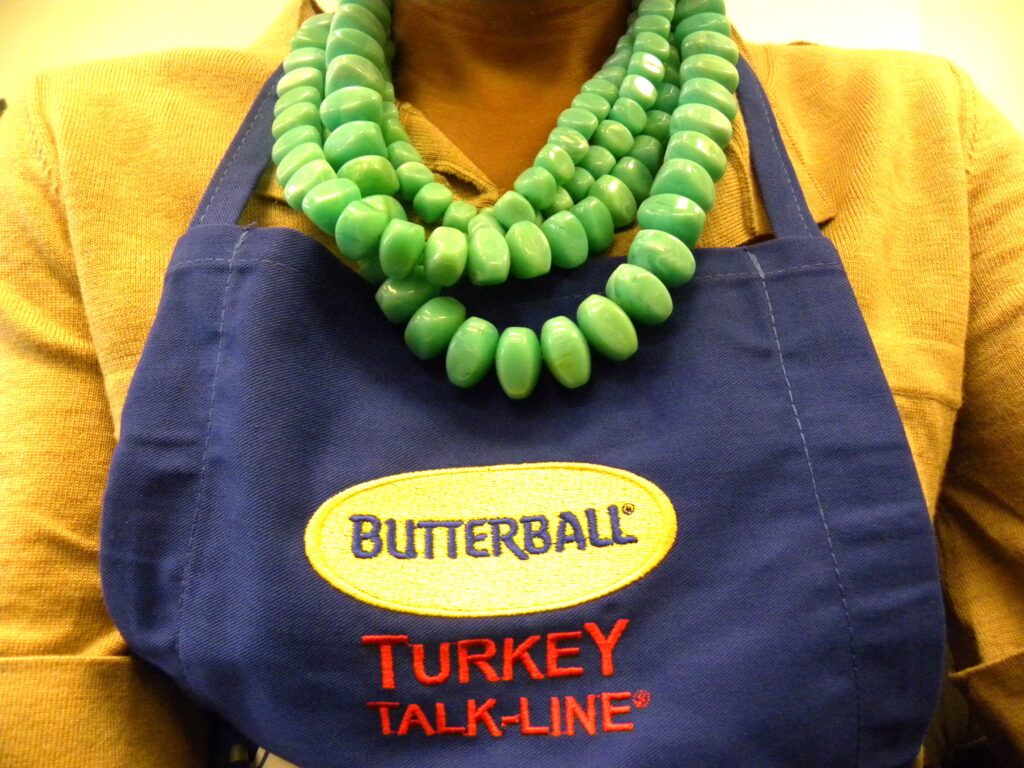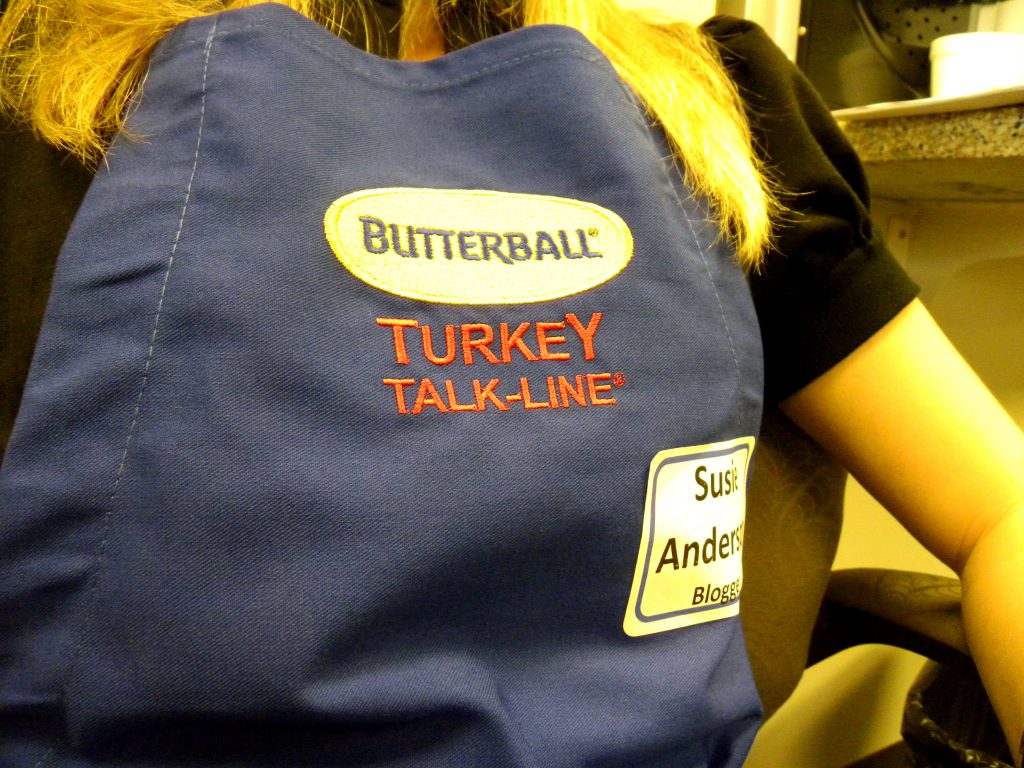 For those of you who don't know about the Turkey Talk-Line, it's Butterball's phone number you can call for all your turkey-related questions during the holiday season. Seriously, you can ask anything. The Talk-Line is staffed by some of the ladies we met today (more of whom we'll be meeting tomorrow) and they're complete turkey experts and so, so nice. No matter what your turkey issue is, you can get some help by calling the Butterball line.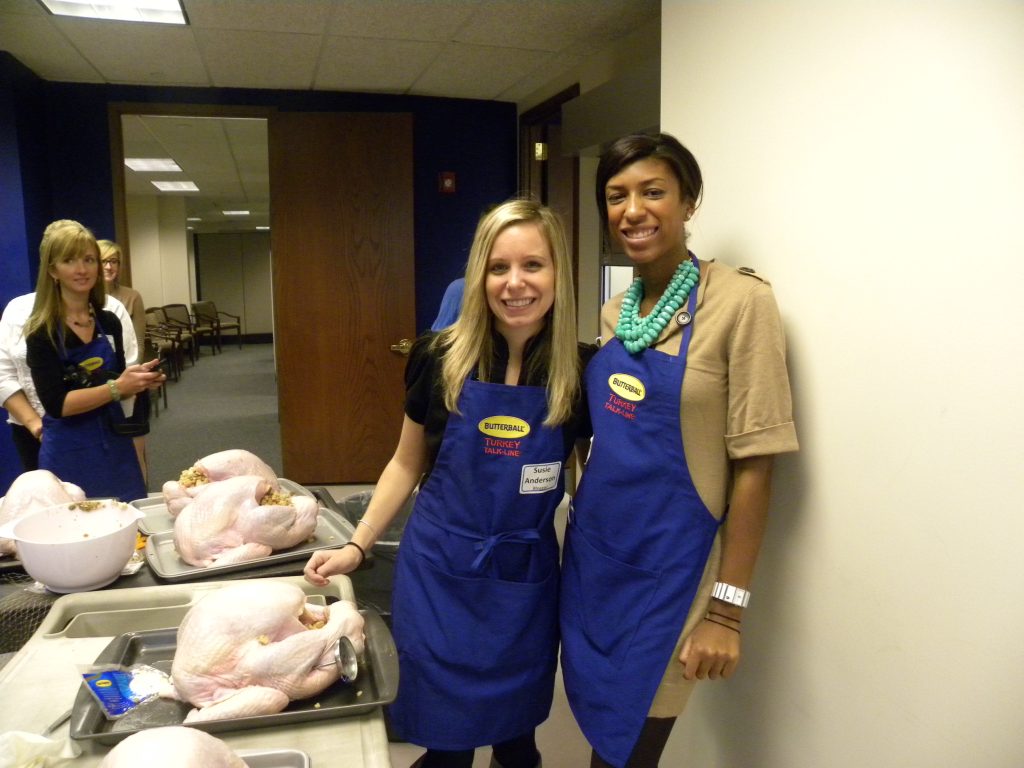 First, we learned the basics of getting a turkey prepared for cooking. They explained the packaging of the Butterball turkey; it has an easy-lift handle and is very simple to remove from the packaging.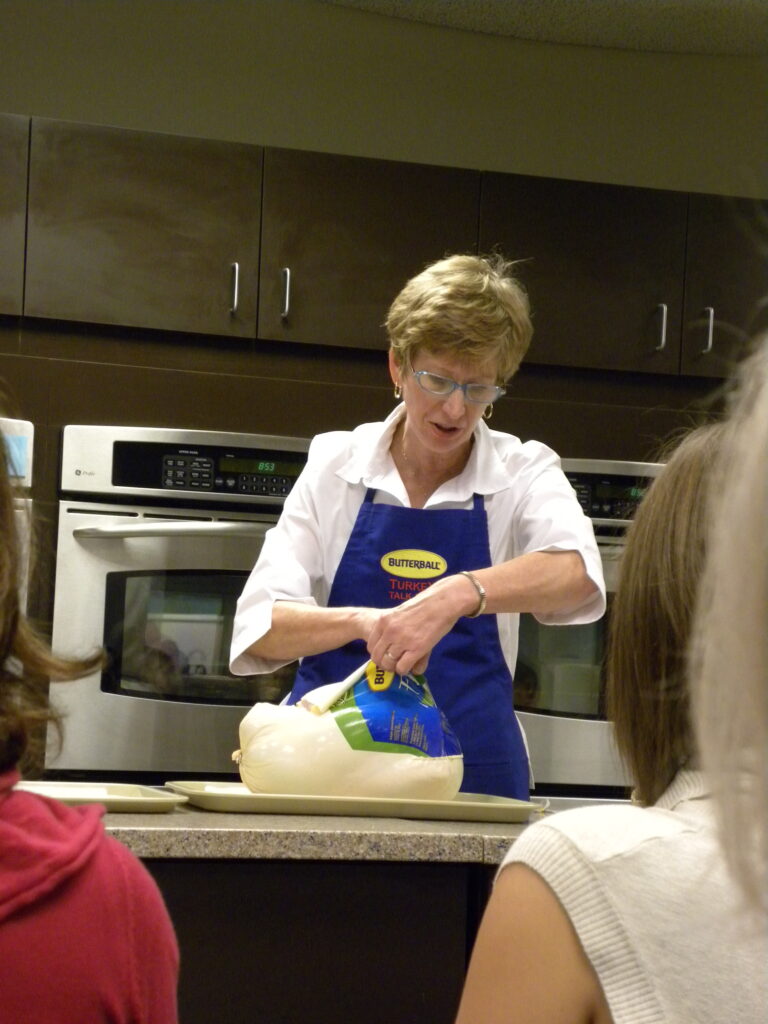 Our favorite quote of the day was, "When are you ever going to see 12 raw turkeys lined up again?" Good point!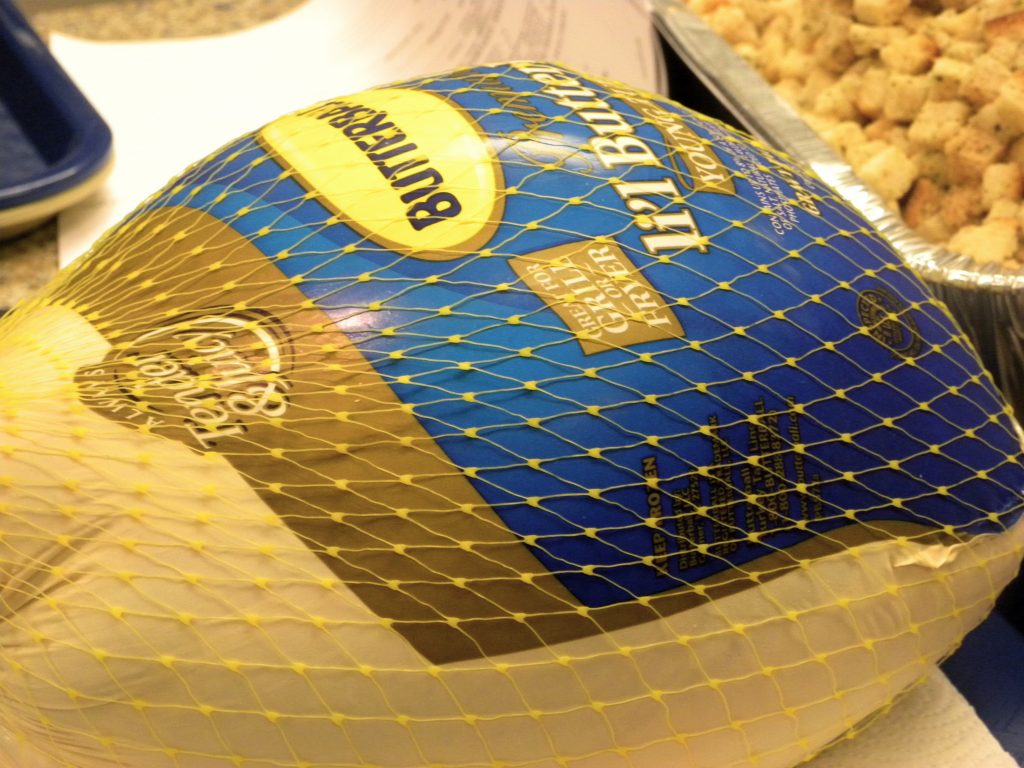 And then we got to prepare our own turkeys. This is the first time either of us have prepared a whole turkey, so we were anxious to get to work on them!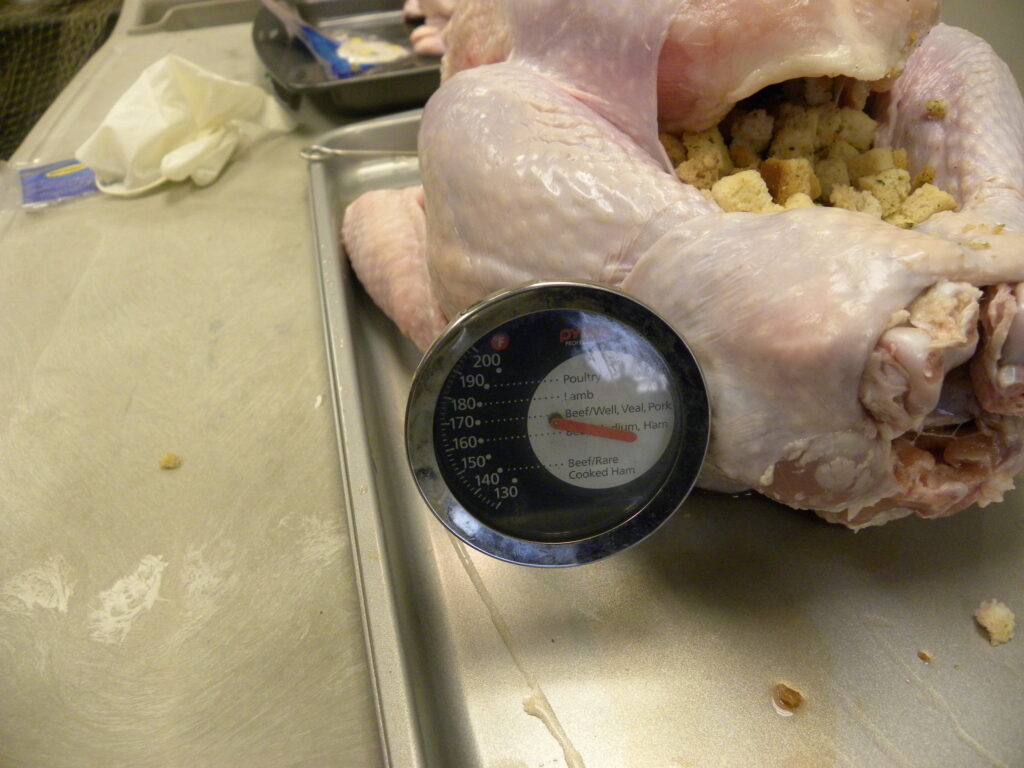 We learned all about stuffing turkey, proper temperatures and handling, and more.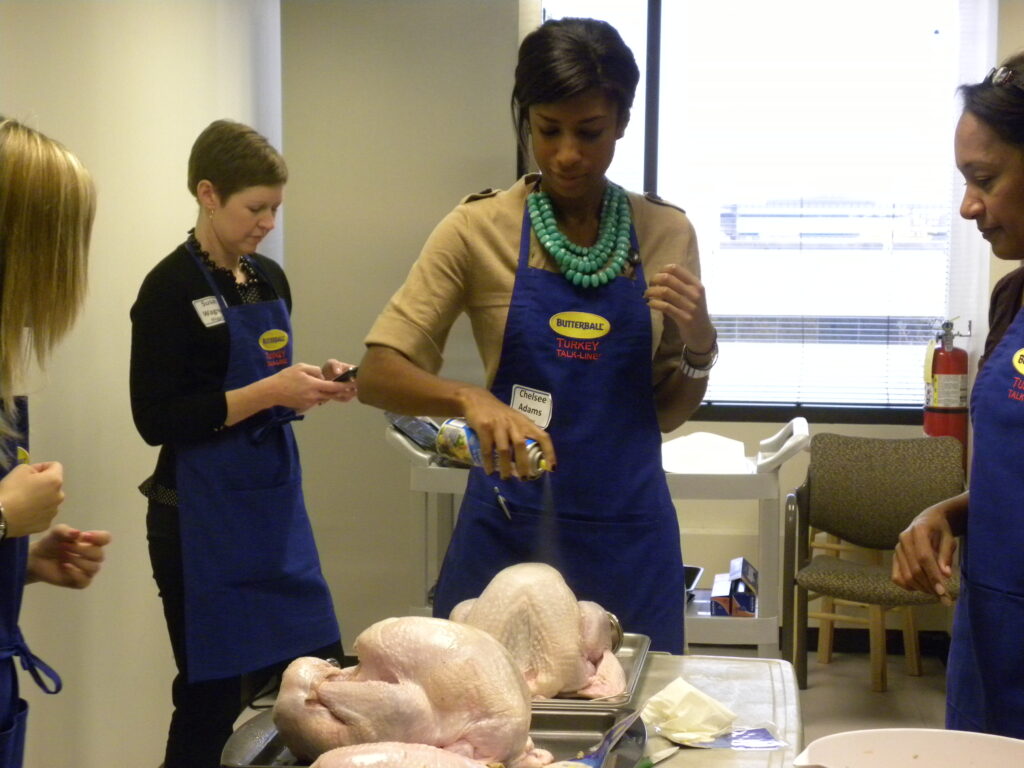 Chris from Notes from the Trenches, Susan from Friday Playdate, and Casey from MooshinIndy are also blogging their way through Butterball University.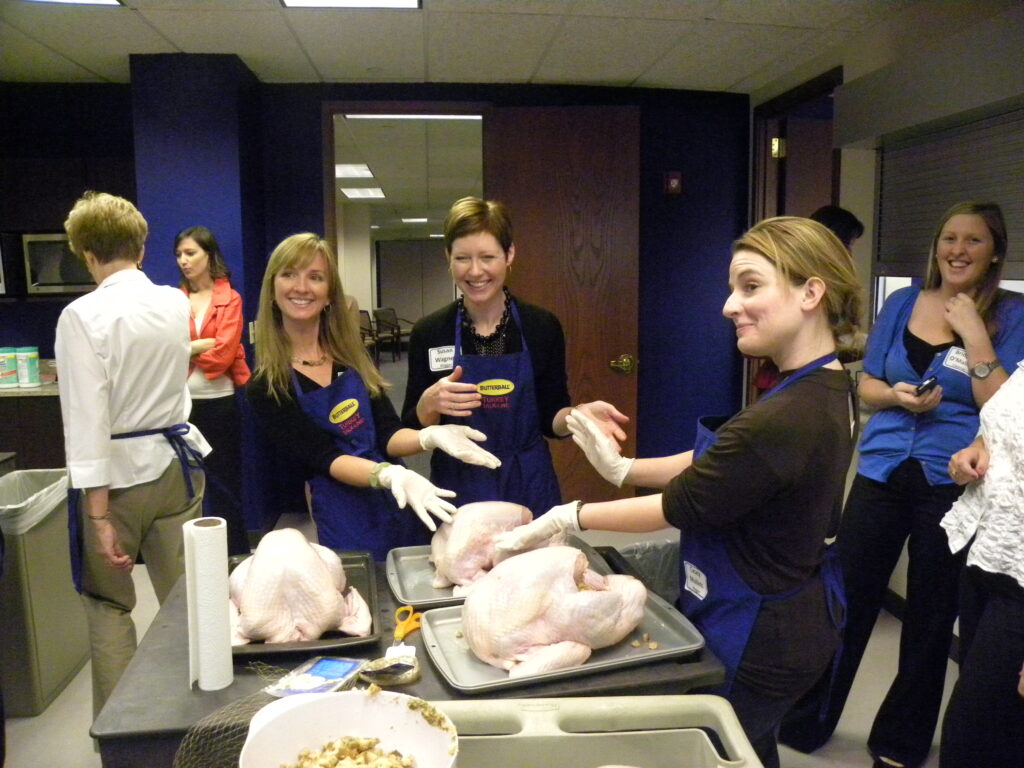 We loved Butterball instructor, Carol's super festive turkey socks! And instructor Marty had the most adorable wishbone earrings. Clearly, these ladies love turkey!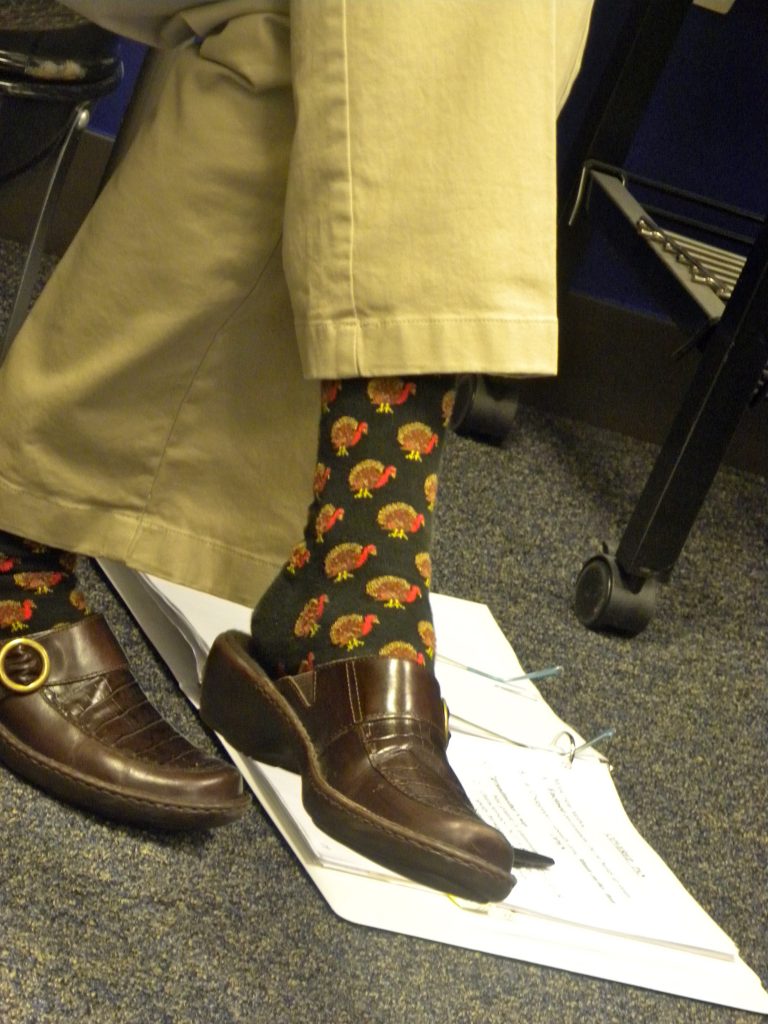 Do you realize how many different ways there are to cook a turkey? We learned about tons of them and got to watch lots of demonstrations, including cooking a turkey in a microwave! Each of the 12 turkeys was cooked a different way and the final spread was nothing short of beautiful: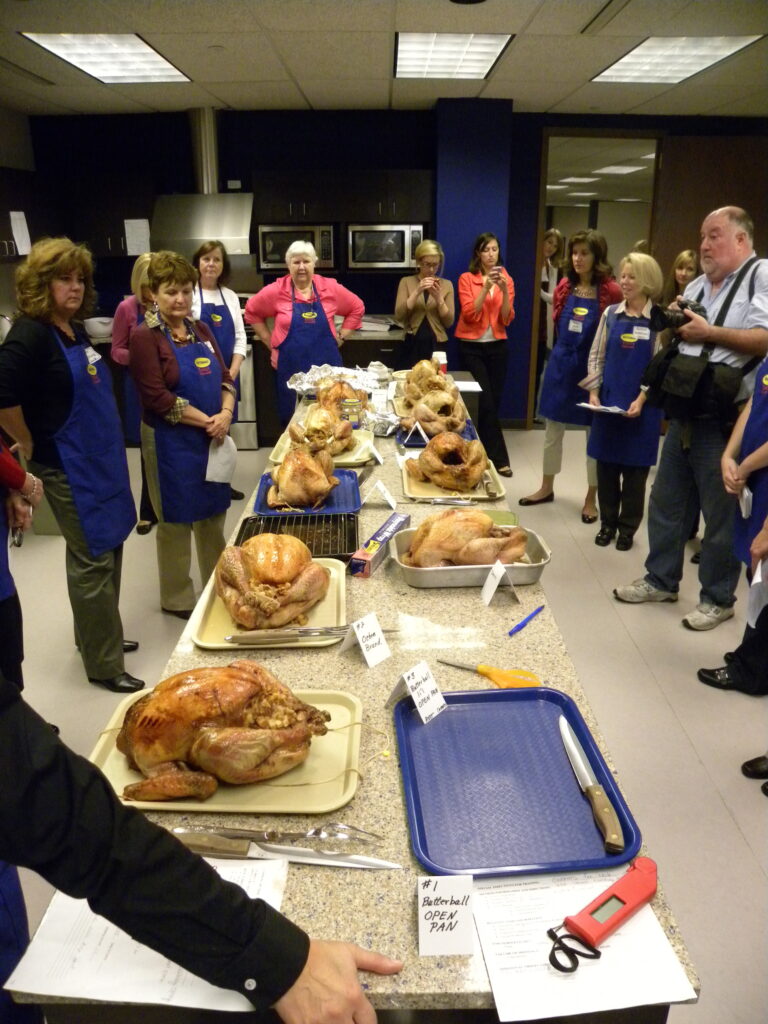 And then the moment we had been waiting for the entire day... We finally got the chance to try all the wonderfully cooked turkeys.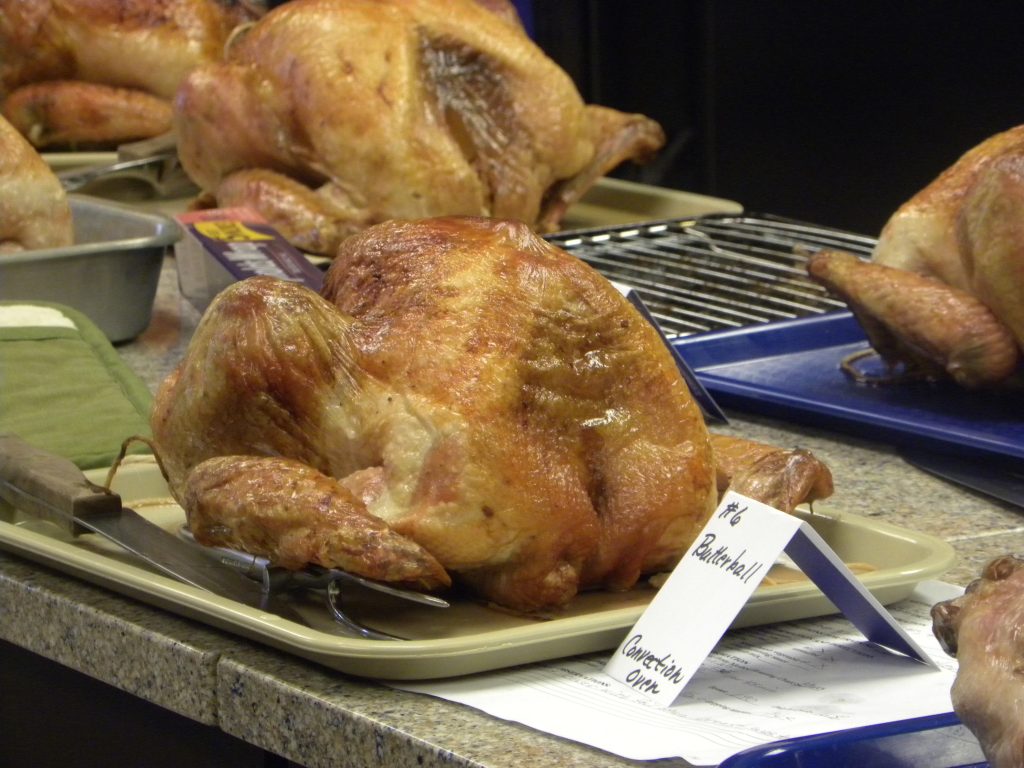 We loved the convection oven turkey, foil-wrapped, and oven cooking bag methods. But really? All were amazing.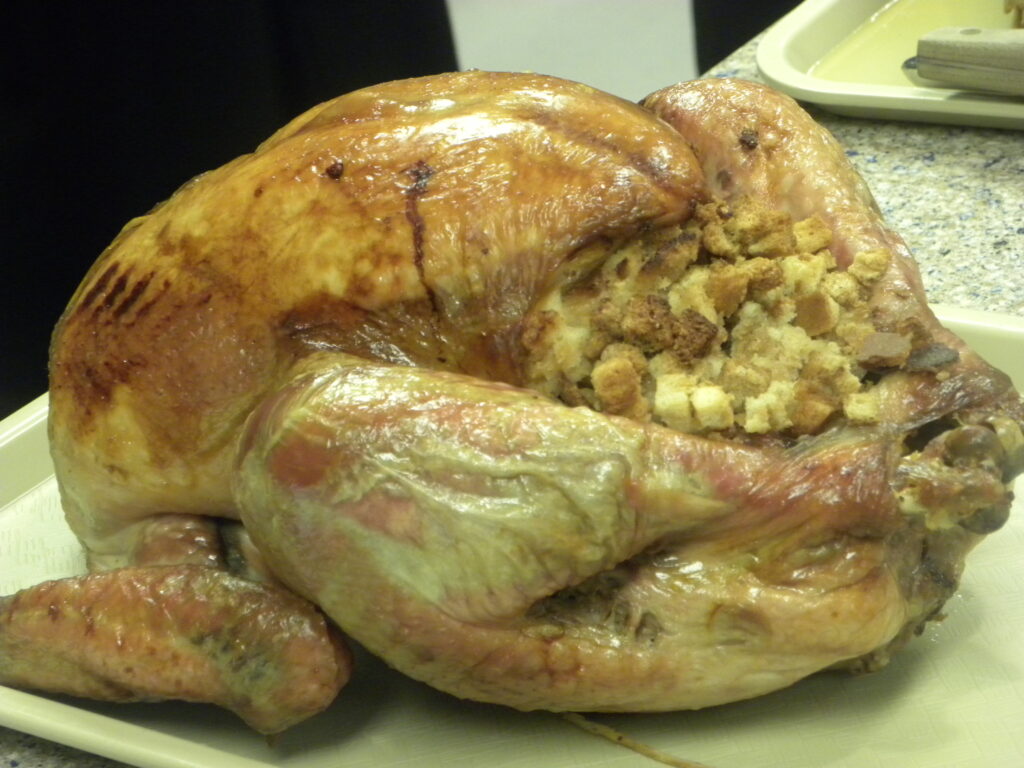 Even the microwaved turkey was not bad. You never would have guessed the whole turkey was cooked in a microwave! Quite impressive.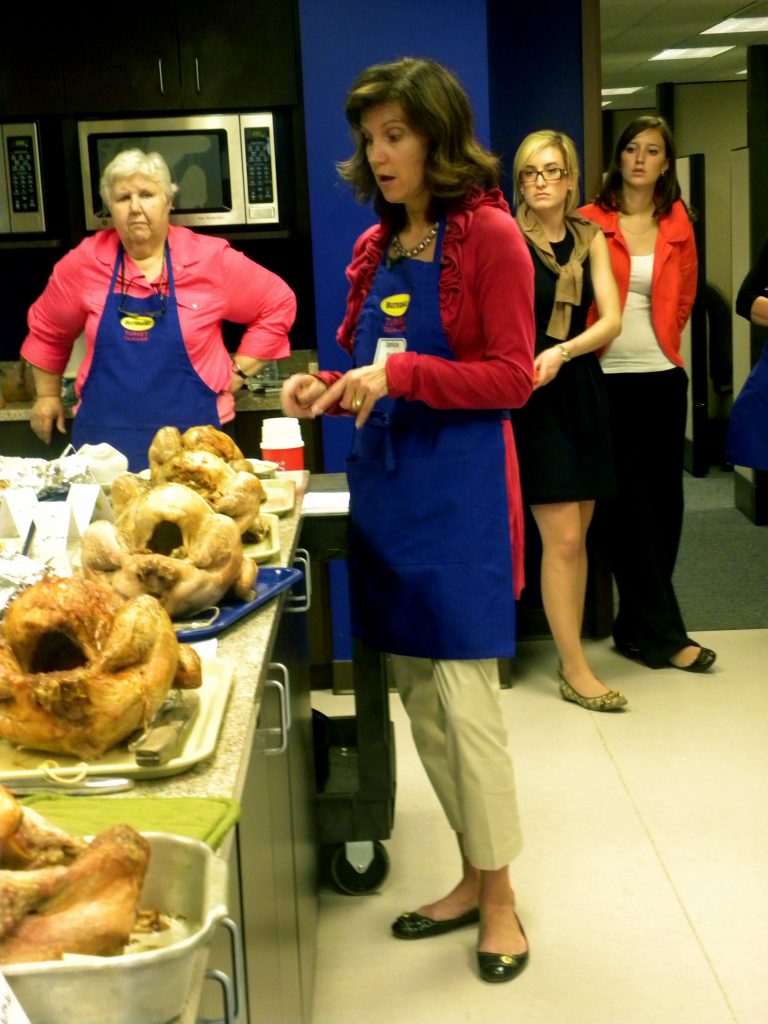 And then we learned two ways to carve a turkey. Carving is something I've always been scared of, but they made it look so simple.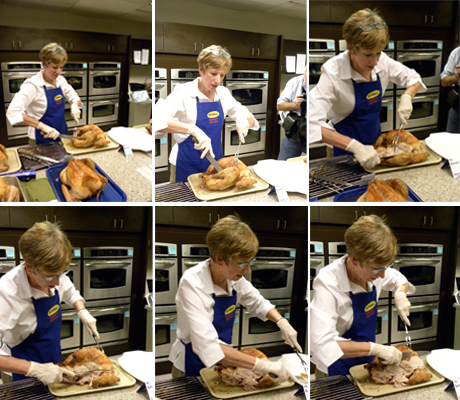 And then we gave it a try and it really wasn't as difficult as we thought.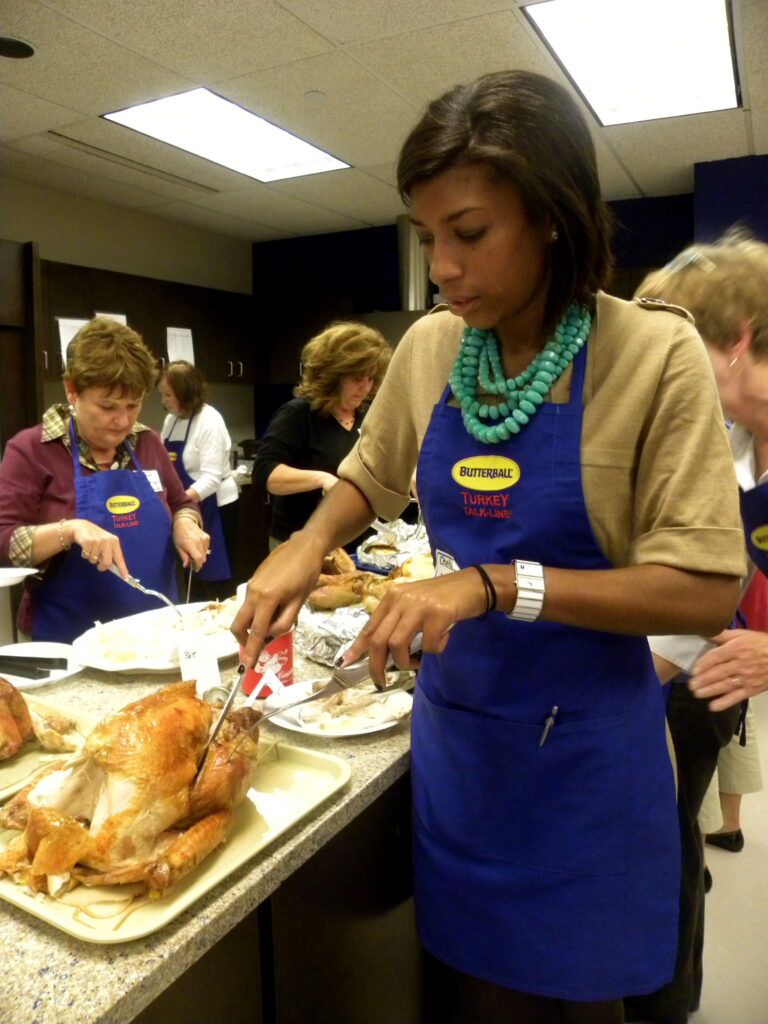 Of course, we had some fabulous teachers.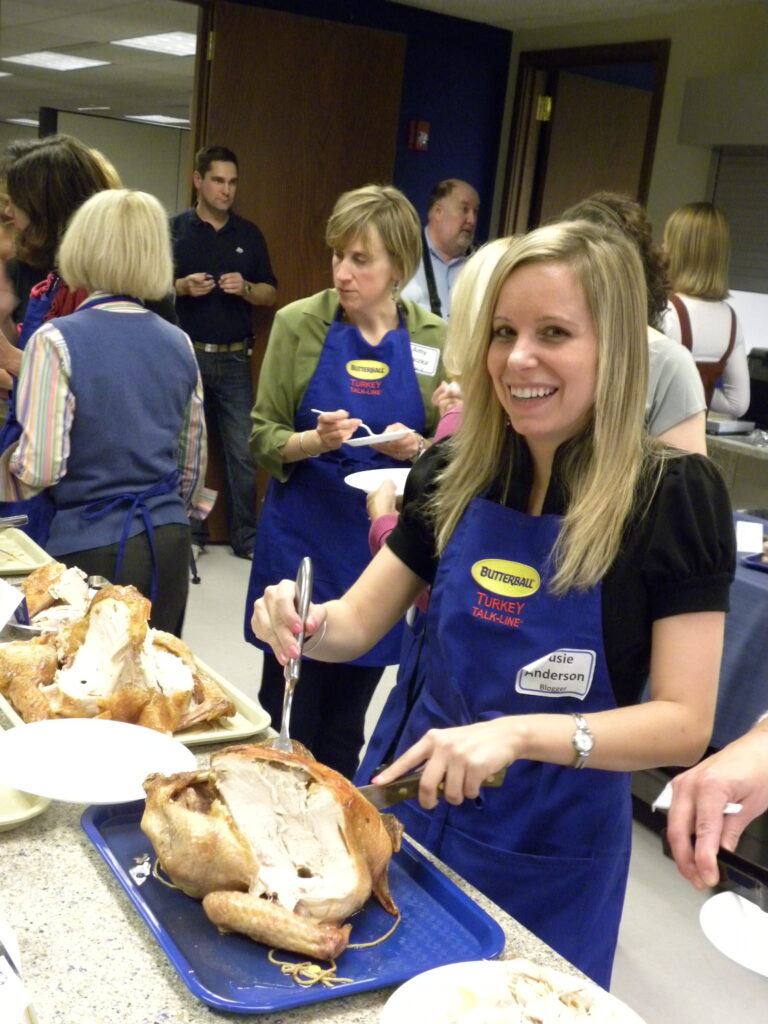 After eating all that turkey, can you believe we were still hungry a couple hours later? We headed out to dinner at La Sorella Di Francesca and dined on bruschetta and calamari for appetizers.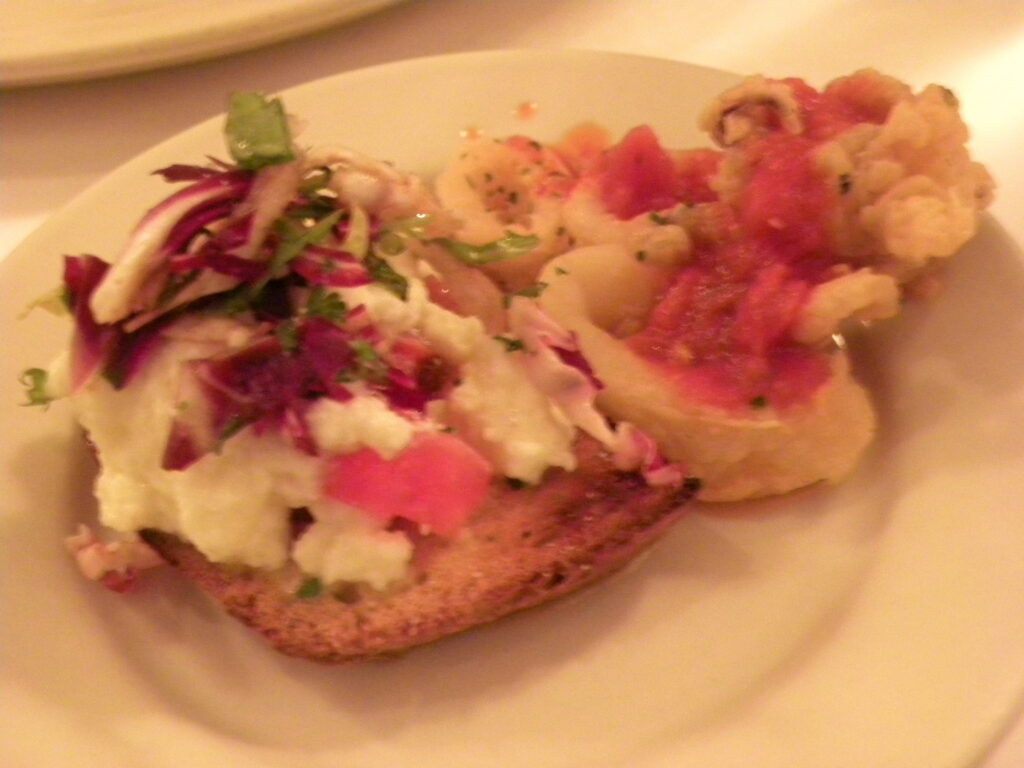 Chels had the wild mushroom and truffle oil flatbread.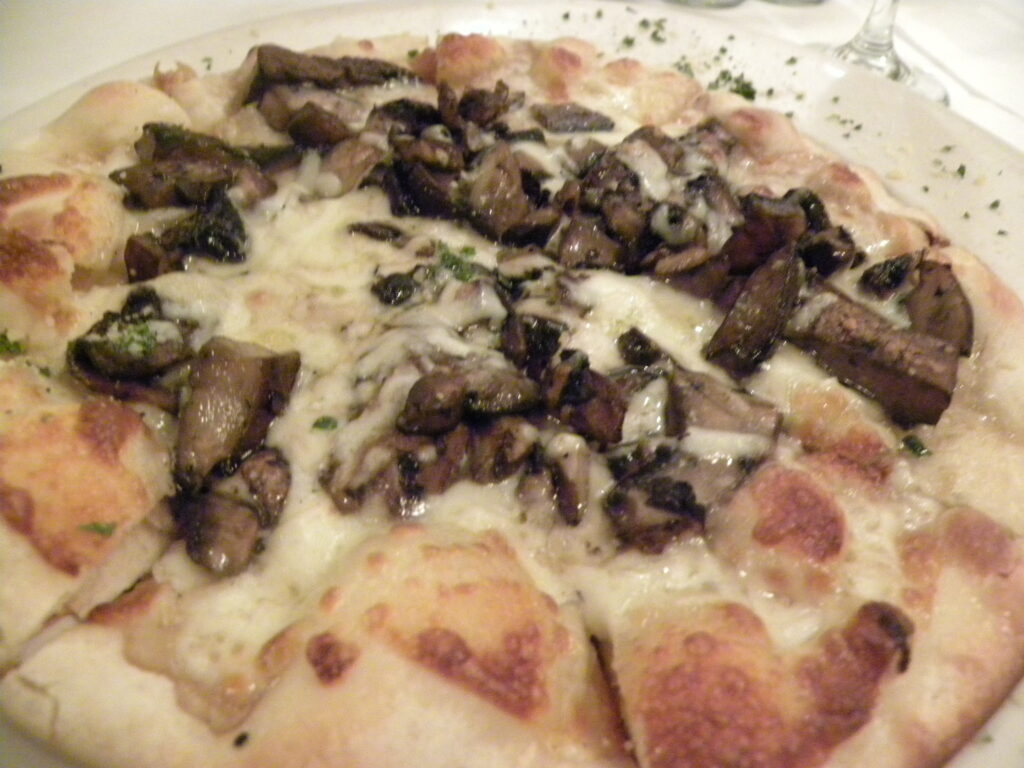 And I had the Linguine all Amatriciana with pancetta and onions.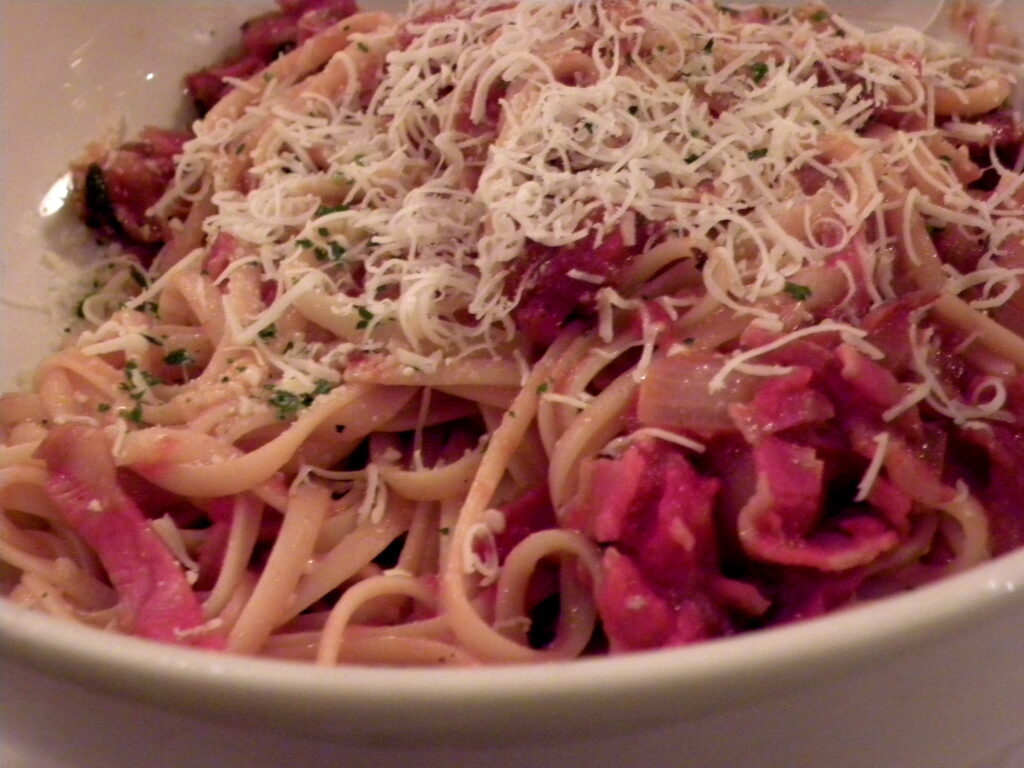 We took a group photo with the other bloggers, Edelman girls, and Butterball brand manager before heading back to the hotel.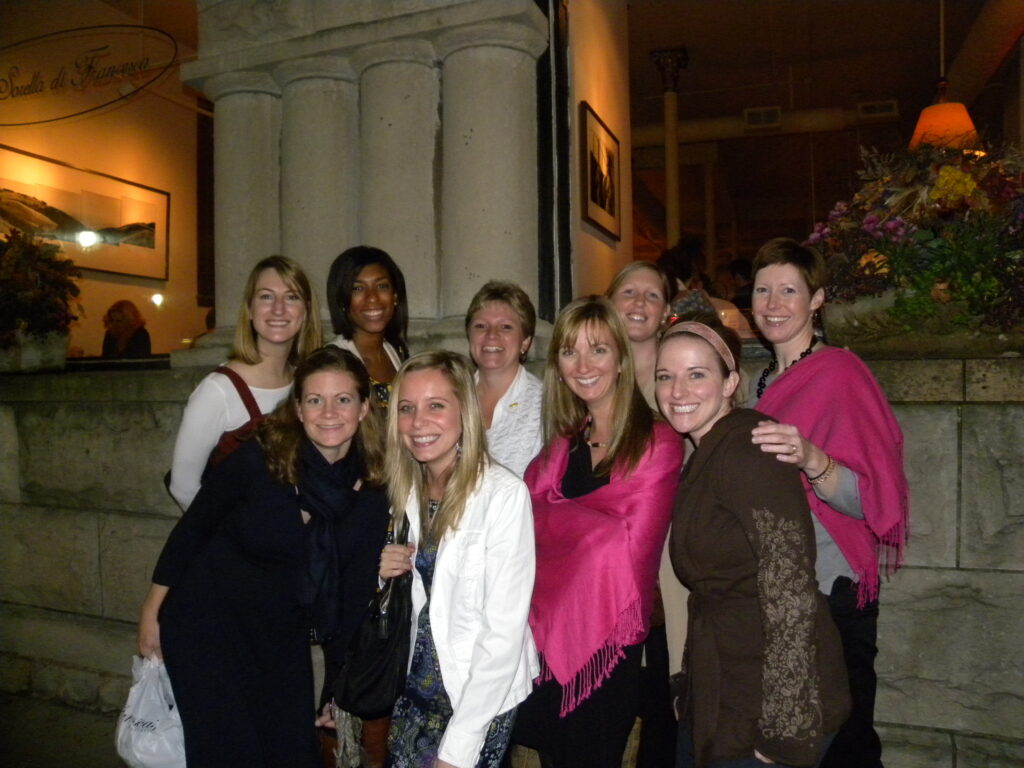 Tomorrow we're going back to headquarters to attend the Turkey Talk-Line kick-off where we'll be meeting more of the Butterball Talk-Line team and learning more about turkey, of course. Including... deep frying it!
Be sure to follow Butterball on Facebook and Twitter as well. We'll also be blogging for Butterball this holiday season on their blog.
We can't wait to learn more tomorrow... And um, eat more, too! This is definitely one of the best paying-jobs we've ever had!
[Sues and Chels]