Day two of Butterball University was another completely amazing day! It was a lot different than day one, but I think it's safe to say we both enjoyed it just as much. In the morning, we were paired with mentors and got to hang out in the talk-line room with all of the ladies of the Turkey Talk-Line. As we mentioned before, every single person we met who works for Butterball is SO genuinely nice. We were able to understand why they put these women on the phone lines; they're all incredibly sweet, patient, and warm. We felt like we made at least 50 new friends just from being around these women for two days.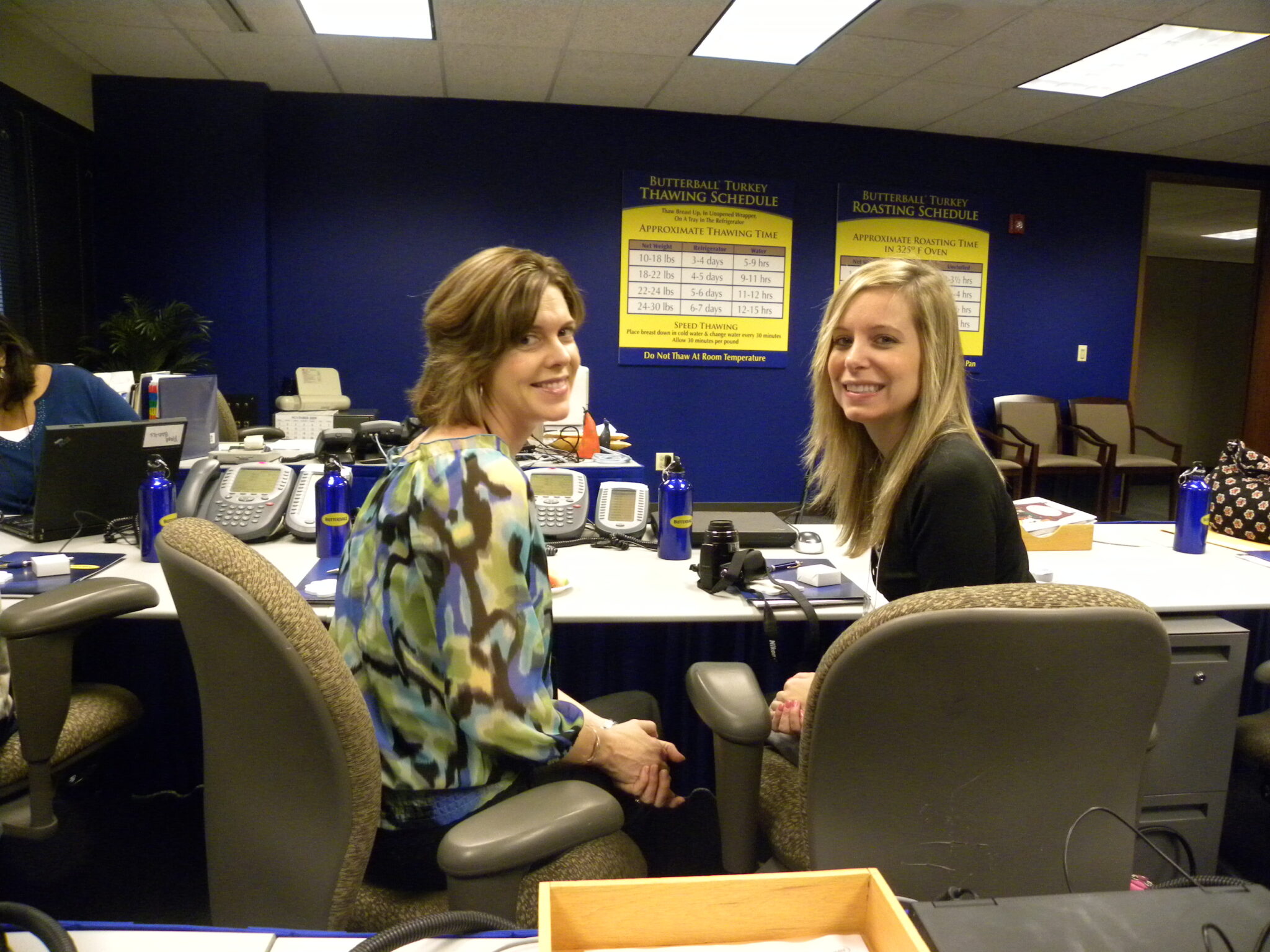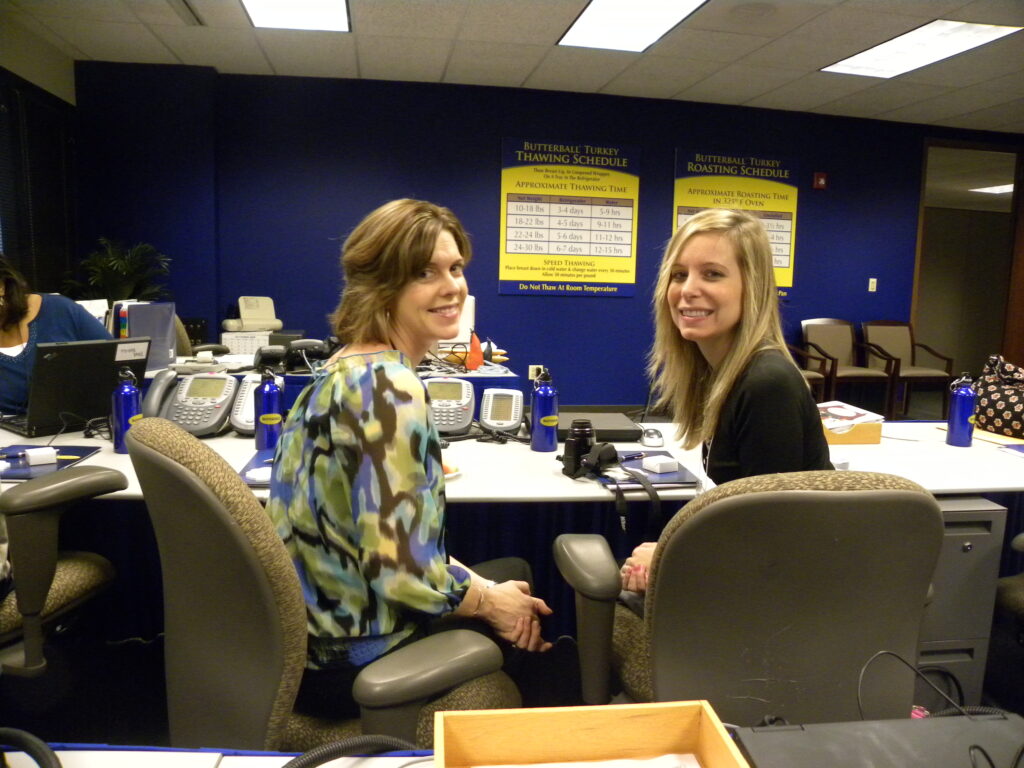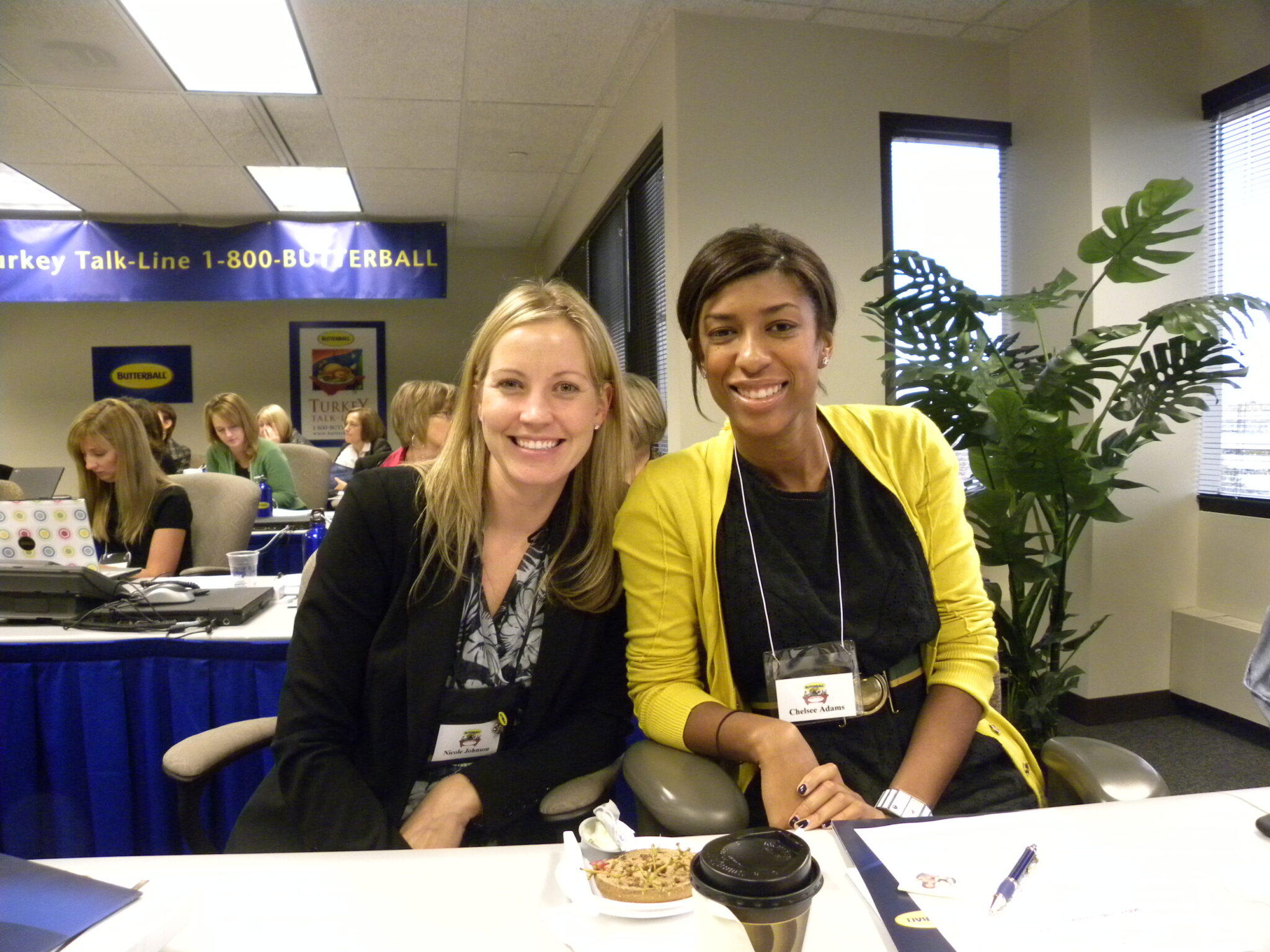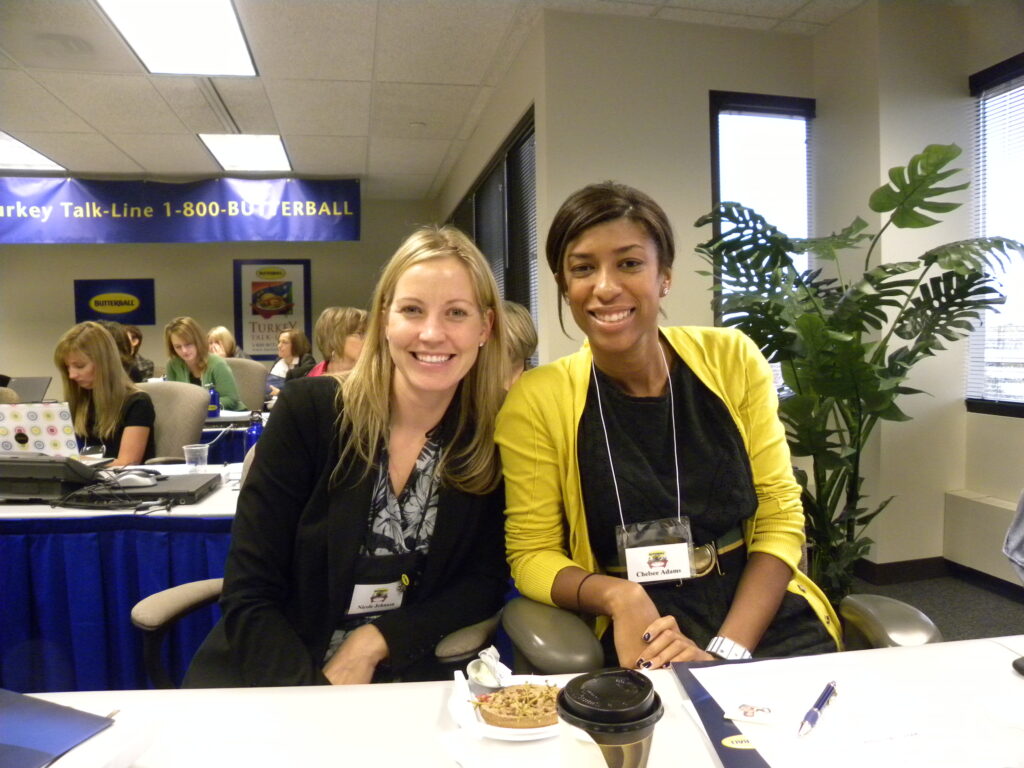 We learned a lot about Butterball on Thursday morning, listening to Bill Klump, the Senior VP of Marketing.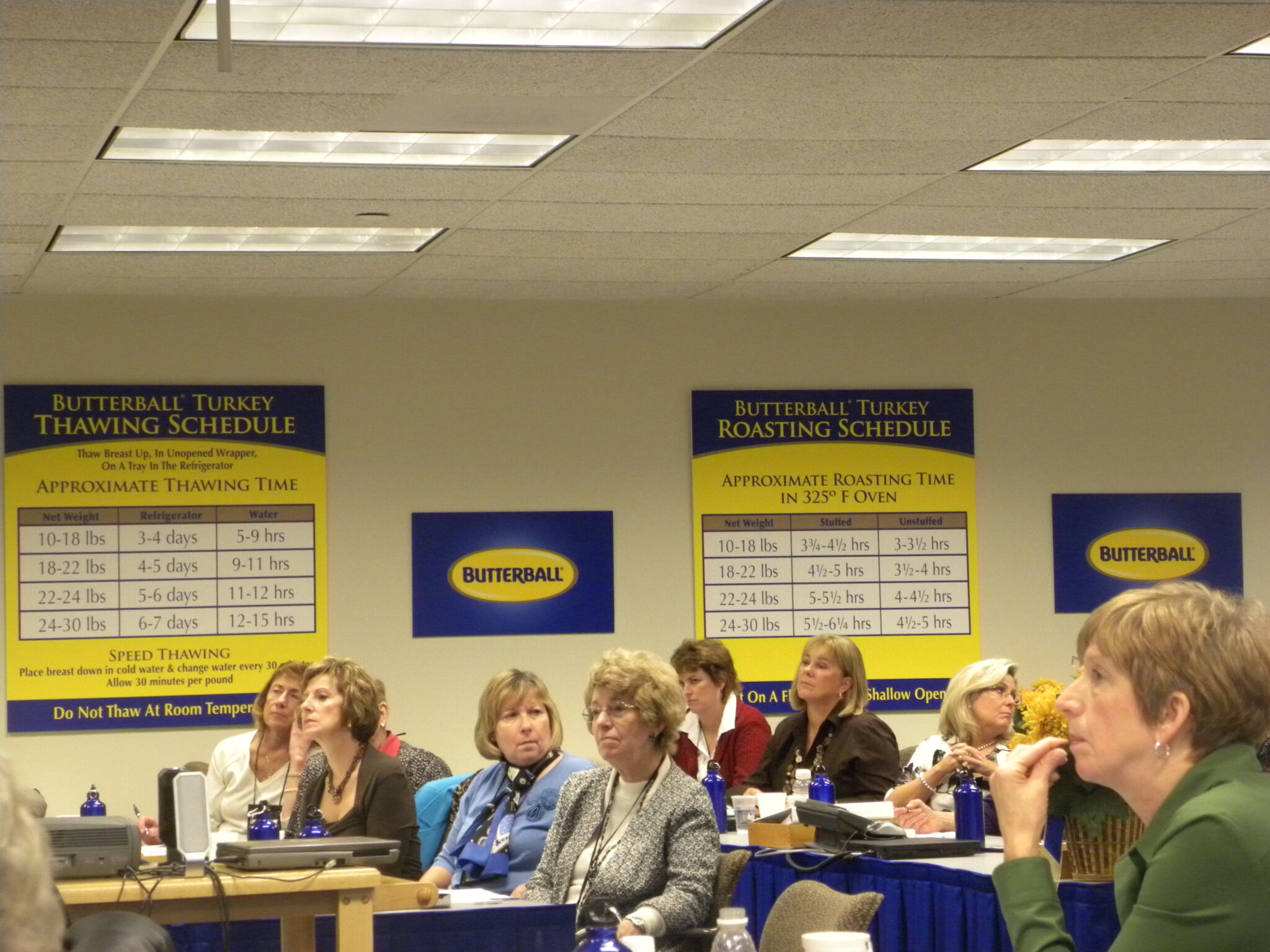 We also listened to microbiologist Irving Young talk about food safety and how to avoid food-borne illness. Obviously, handling your turkey properly before, during, and after you cook it is extremely important and the Turkey Talk-Line ladies are trained to know everything about safety. Annnd now we're probably going to change the way we handle meat in our own kitchens. Eeek 🙂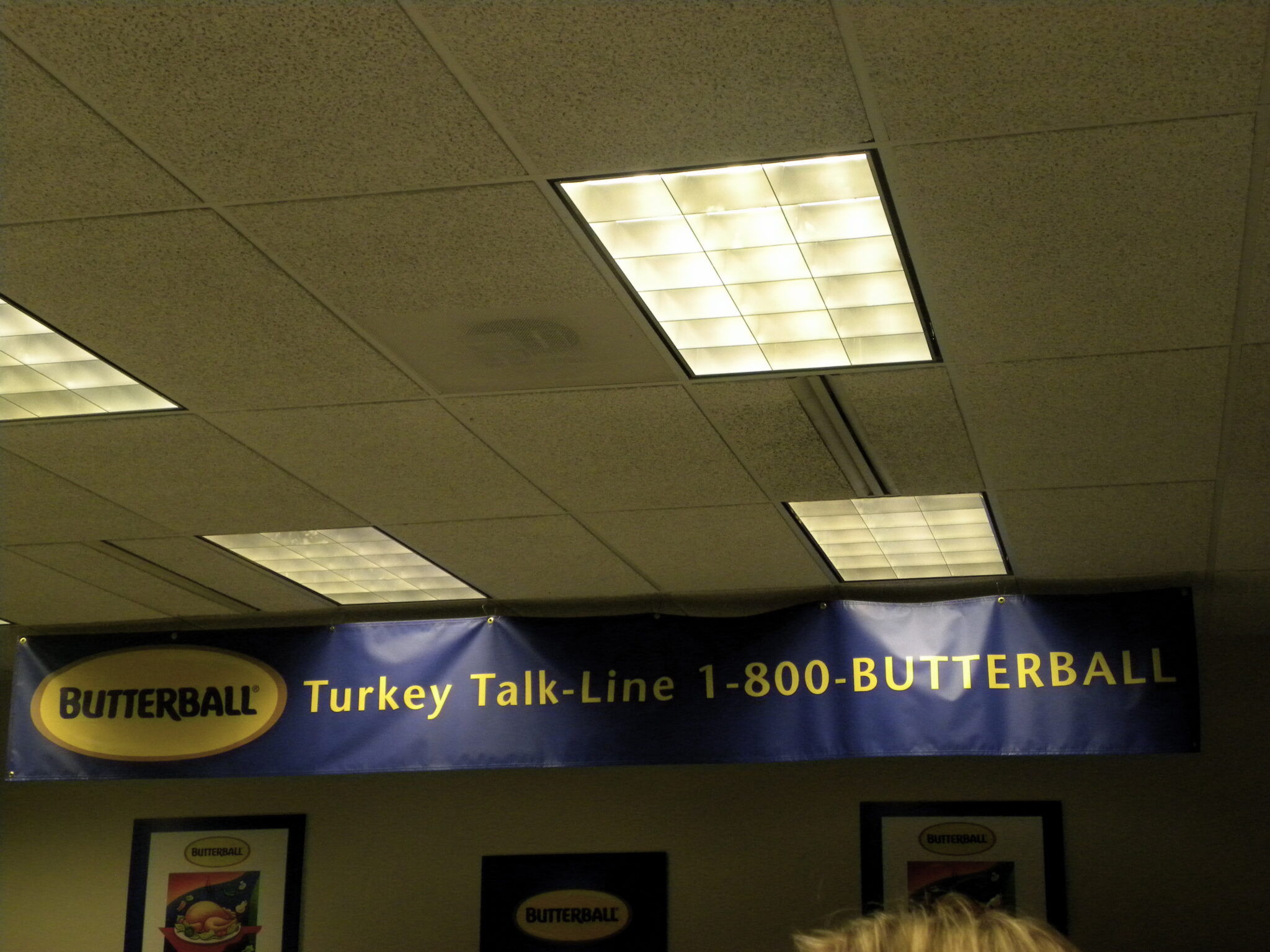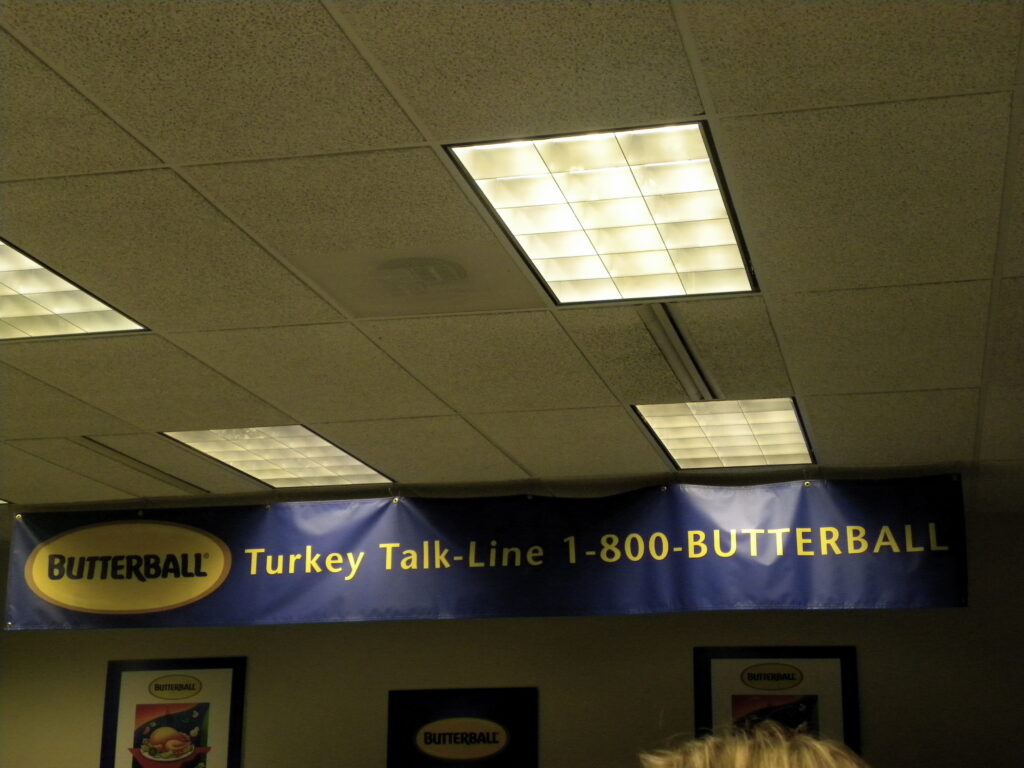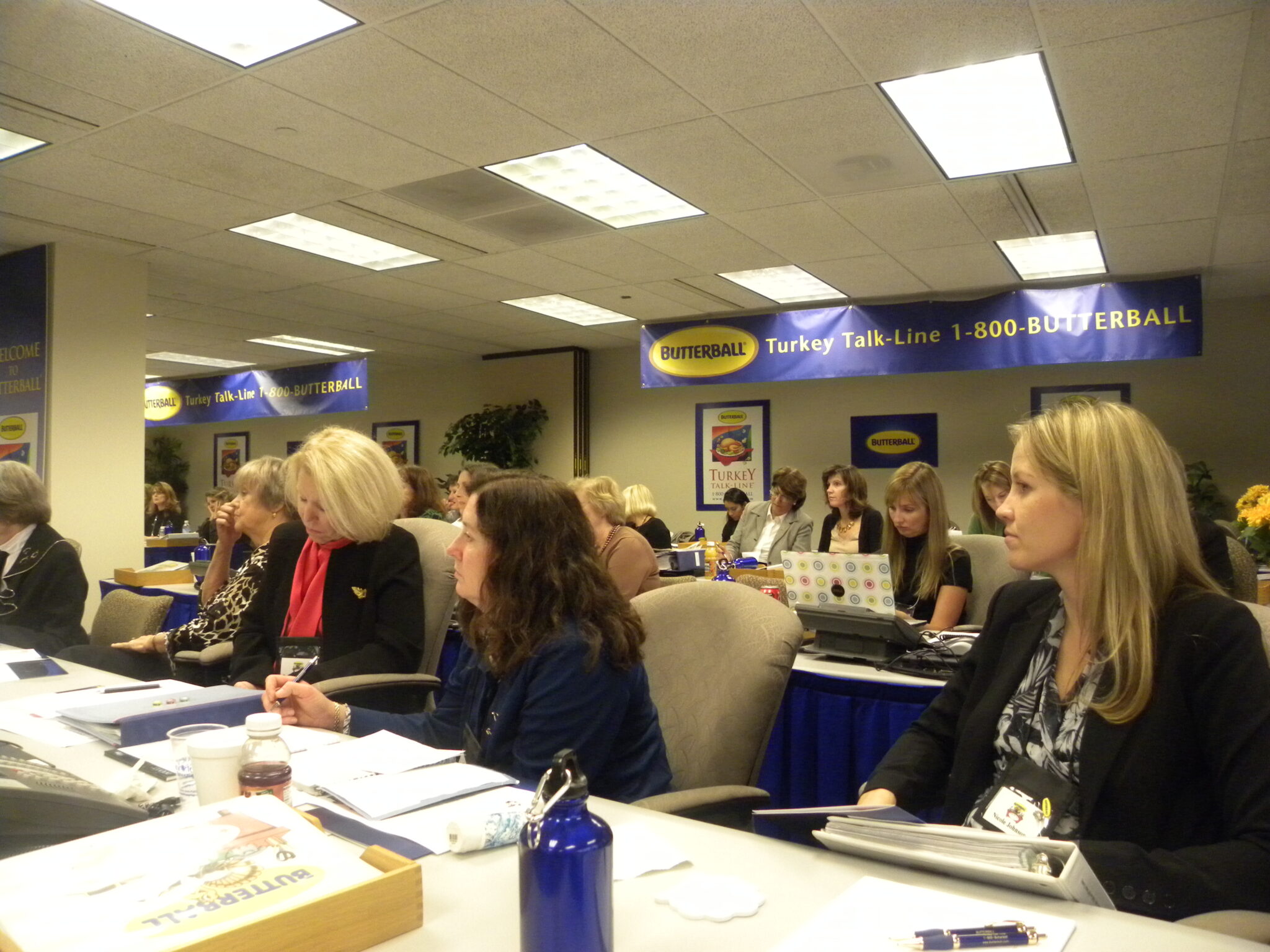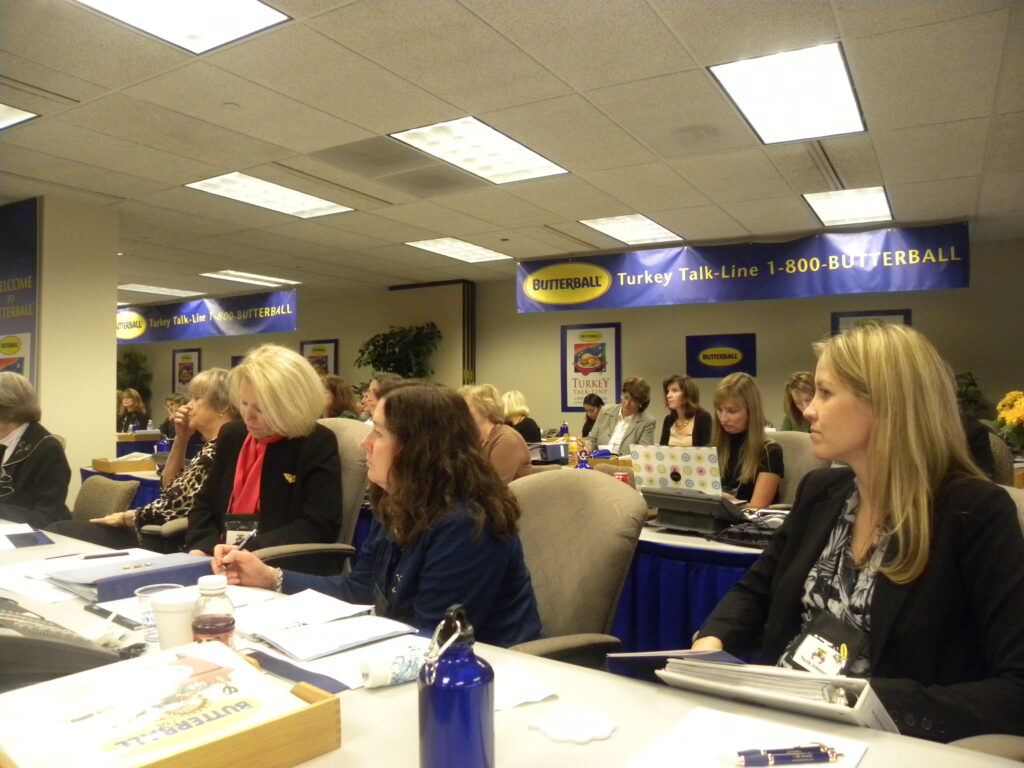 Then it was time for the turkey frying demonstration! Don and John from Masterbuilt showed us all how the new Butterball Masterbuilt turkey fryer works.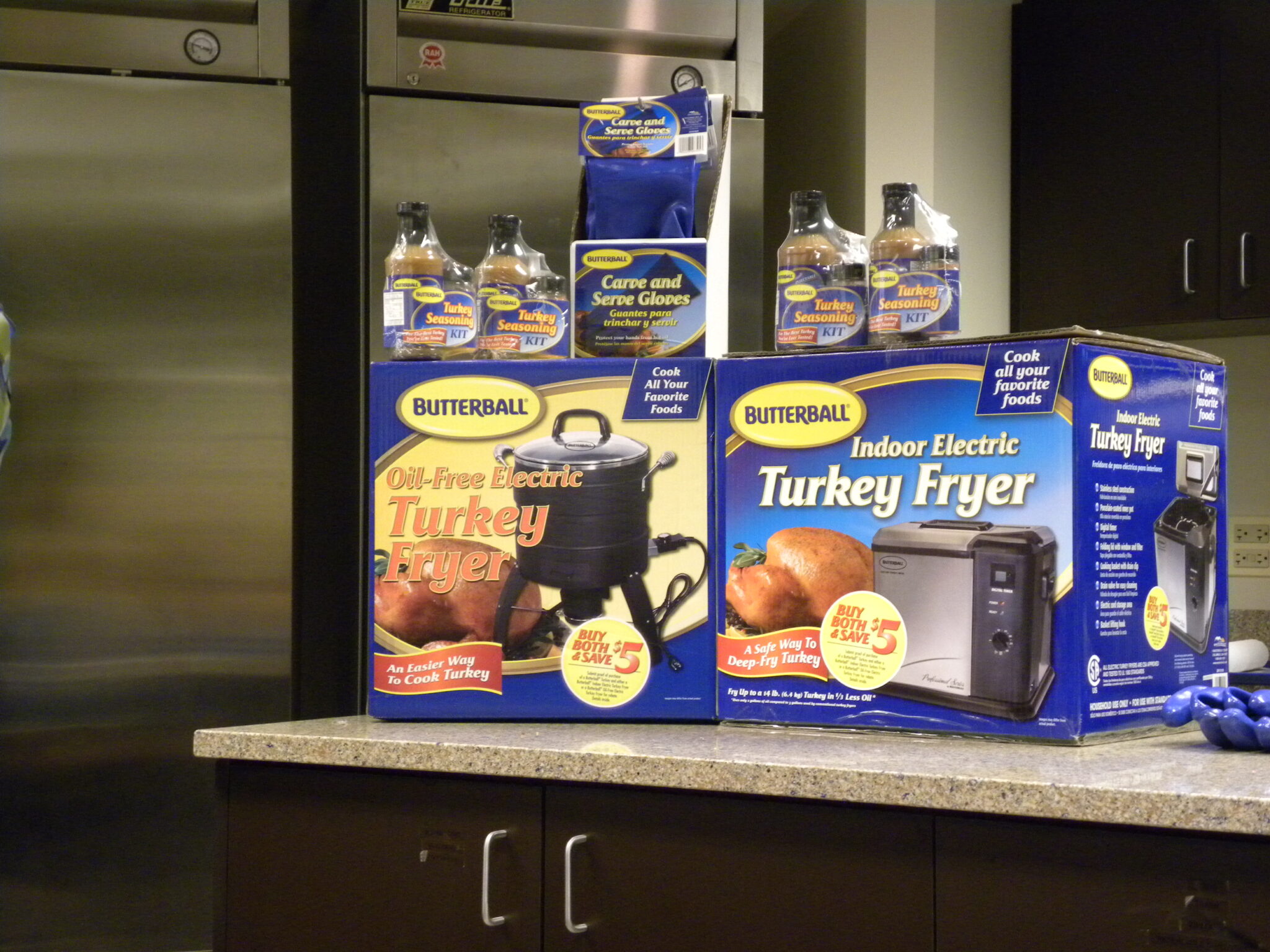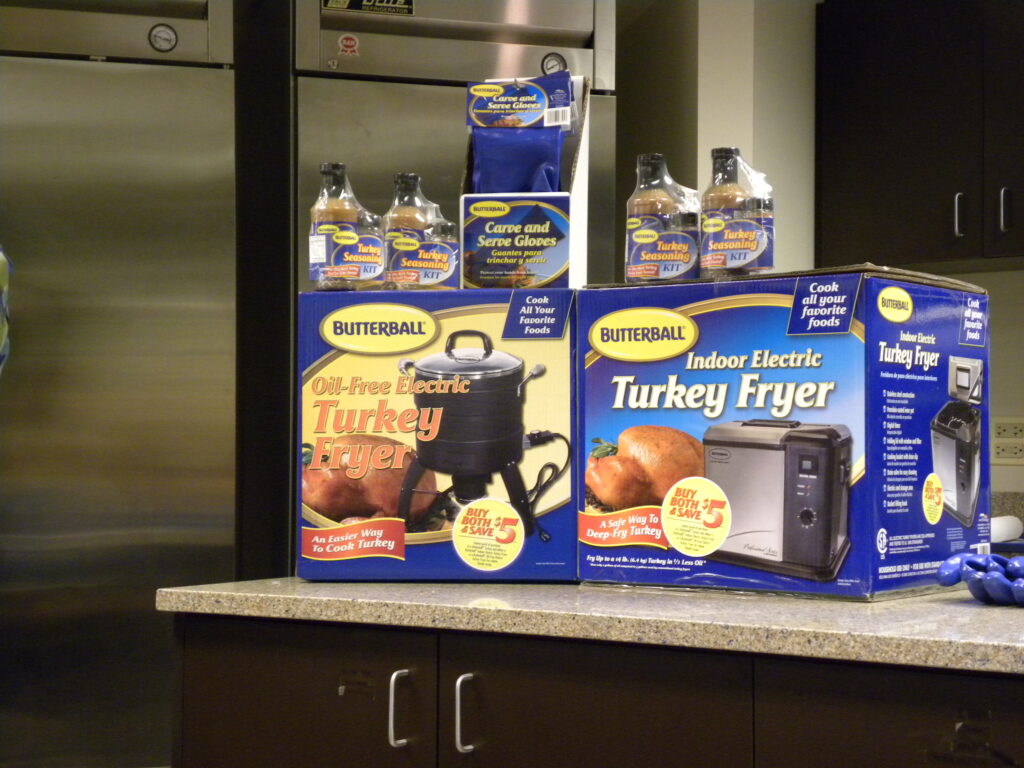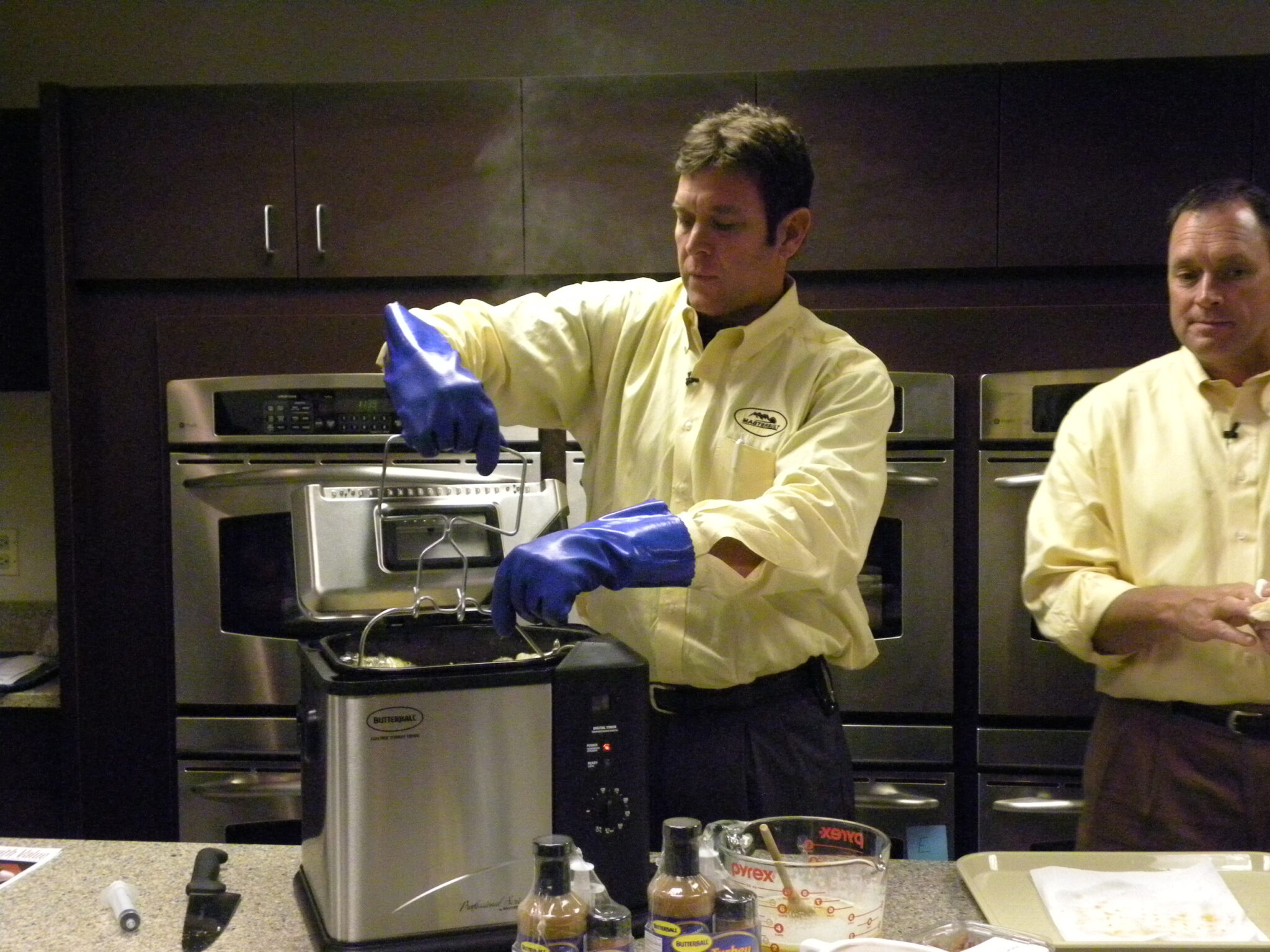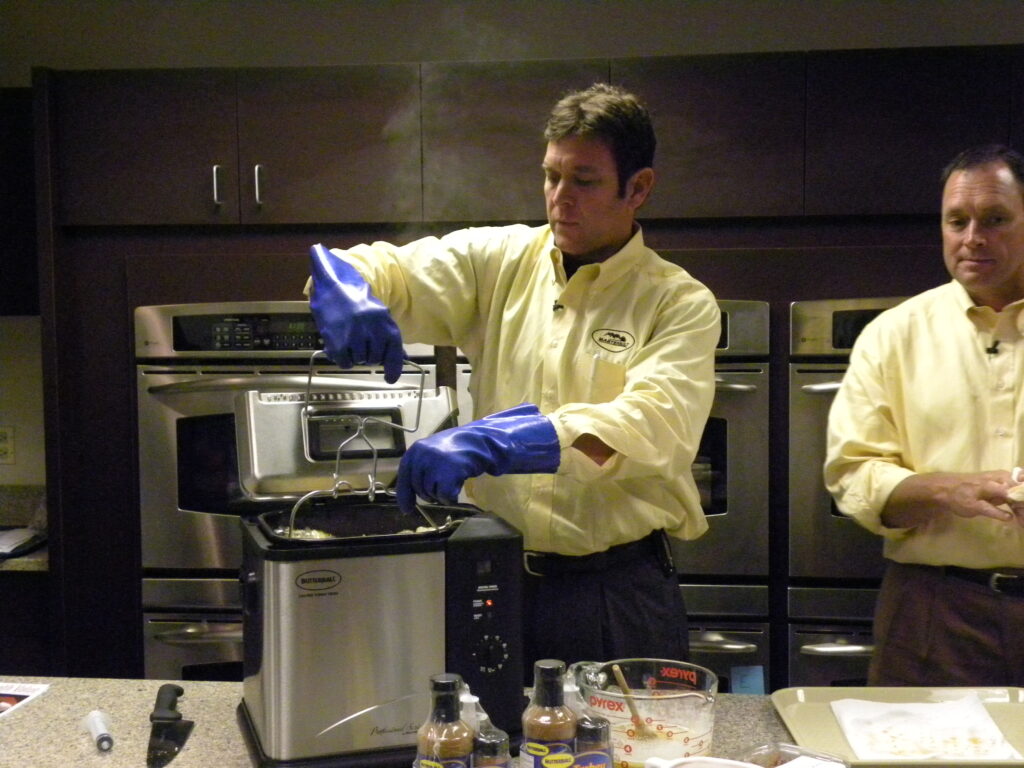 These guys were awesome! The first thing we said as we sat down was that they needed their own infomercial. Lo and behold, they do! The Turkey Talk-Line ladies asked TONS of questions about the frying process and how the equipment works. Questions we never would have thought of. The reason they asked all these questions? So that when you call them, they can field just about any scenario that comes their way.
They fried up a Cajun rubbed turkey and a honey pecan-glazed deep fried turkey. Um, heaven! Honestly, I've always been skeptical about fried turkeys, but these were SO tender and juicy (and non-greasy). We couldn't believe how delicious the turkeys were!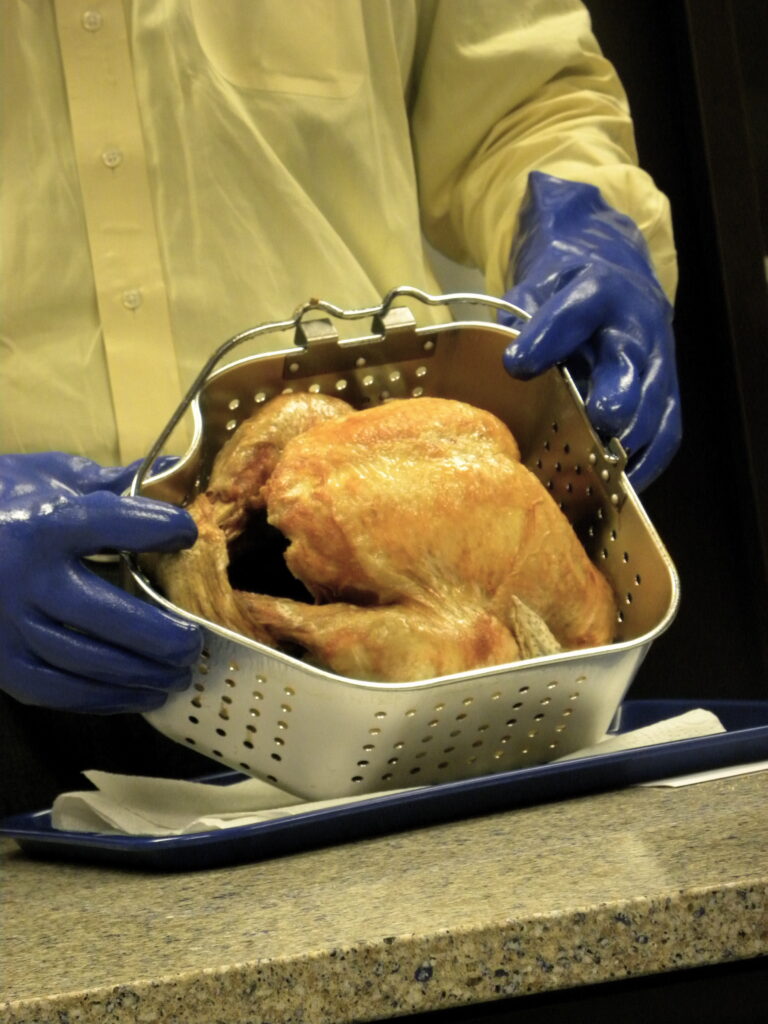 We feasted on mac and cheese (AMAZING), turkey (of course!), and a salad with blueberries and raspberries (SO good!). We both ate tons, but a) we had just finished watching and smelling a turkey fry for an hour and b) the food was so good, we, along with everyone else, couldn't help but stuff our faces!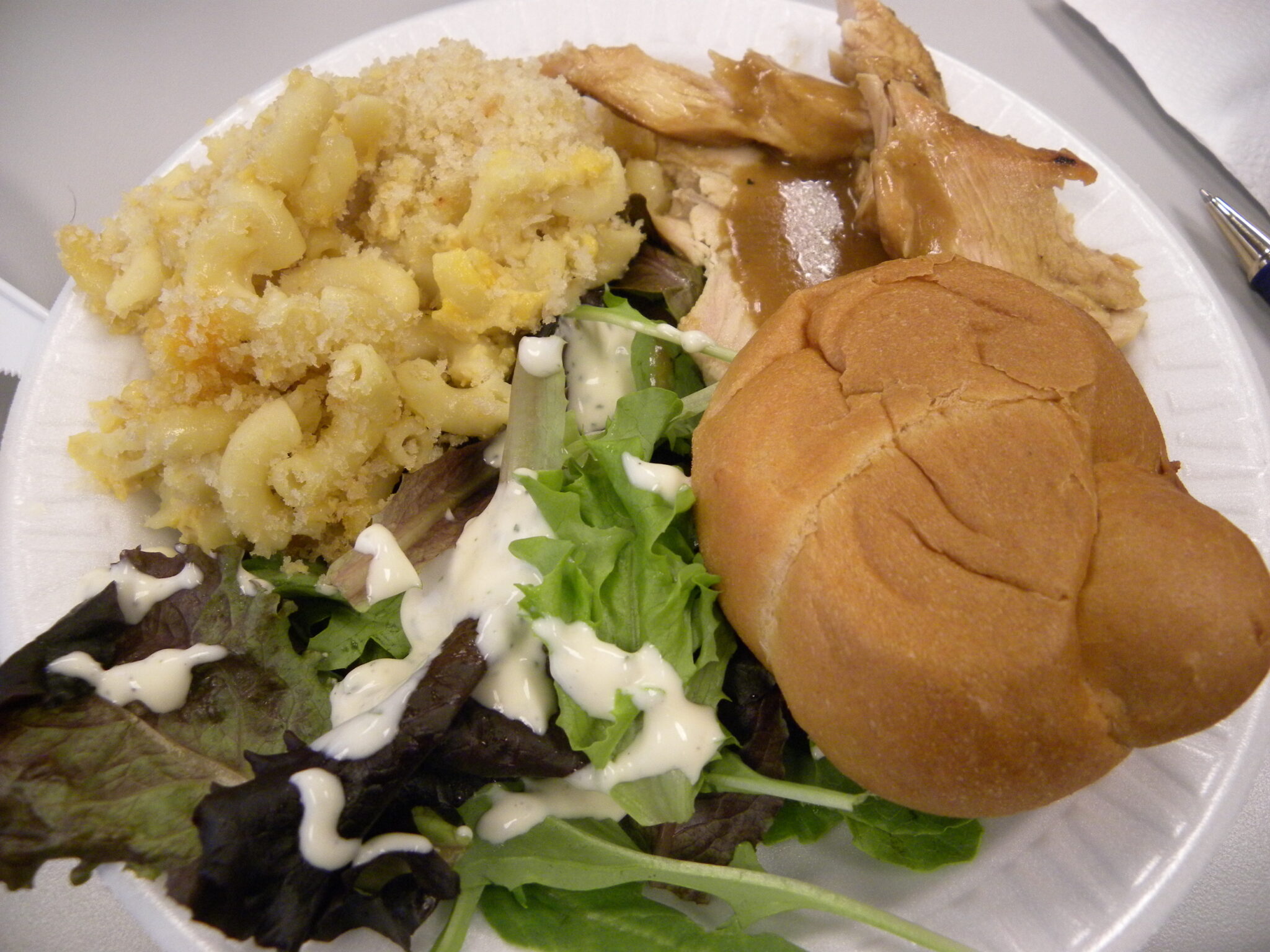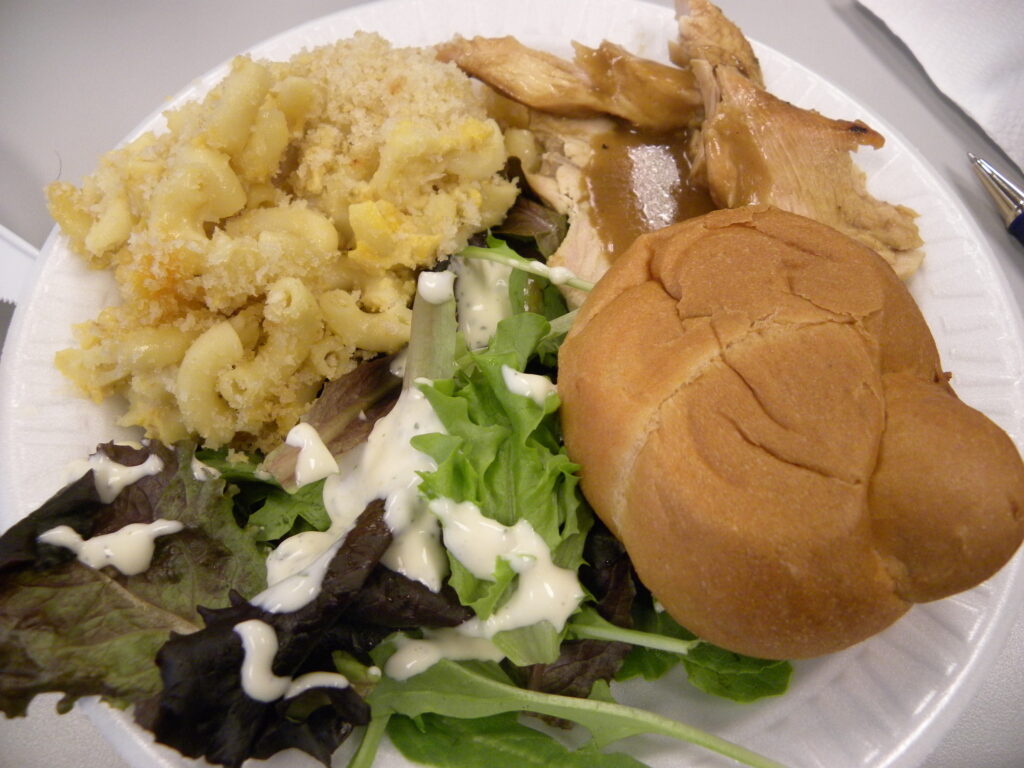 And then there was dessert! How perfect is it that Butterball got the cutest cupcakes for dessert (I like to think it was just for me...)? The cupcakes were all Butterball-related with turkeys, adorable little phones, and Butterball's logo.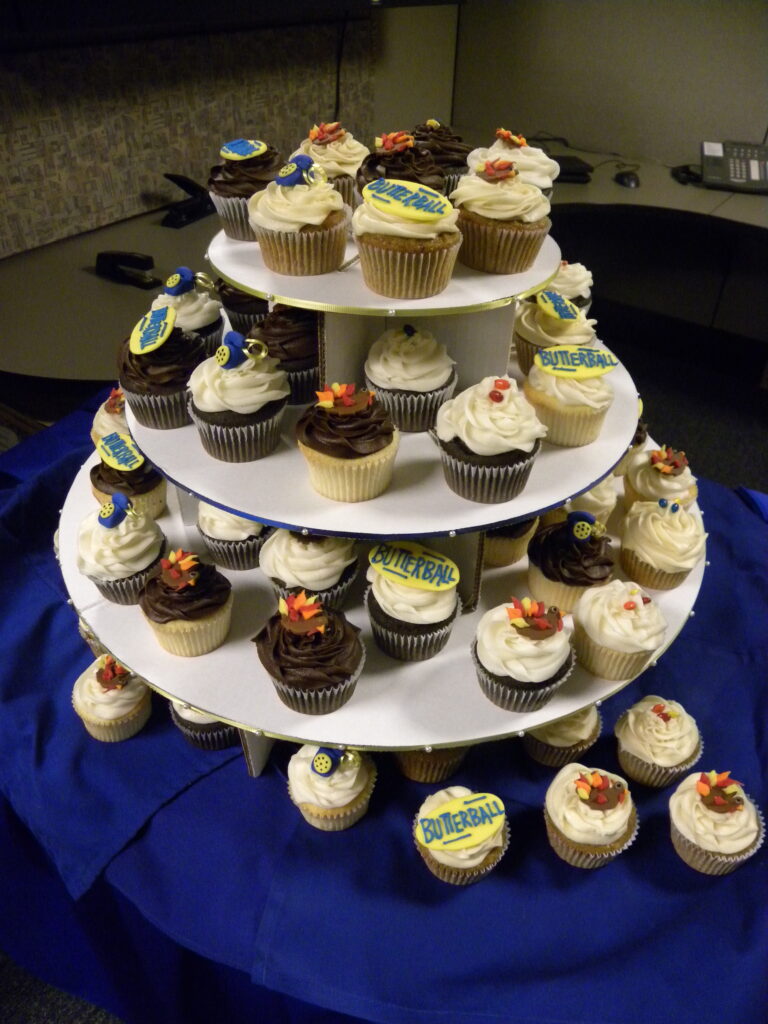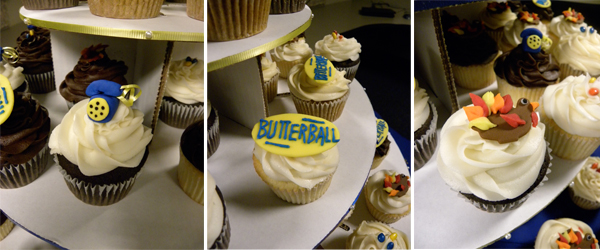 We both agreed that we've never been so sad to leave a place as we were leaving Butterball headquarters on Thursday afternoon to head to the airport. We might be calling 1-800-Butterball all season long just to talk to our new friends!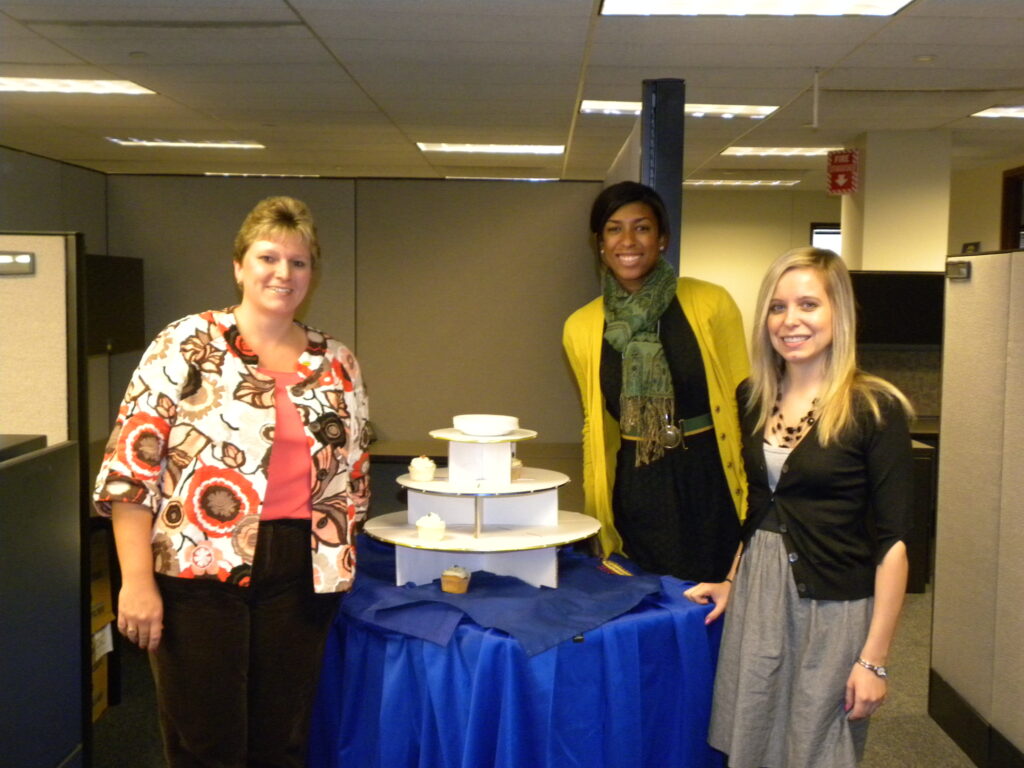 (us with Butterball Brand Manger, Heather... and all that's left of the cupcakes! Hi Heather!)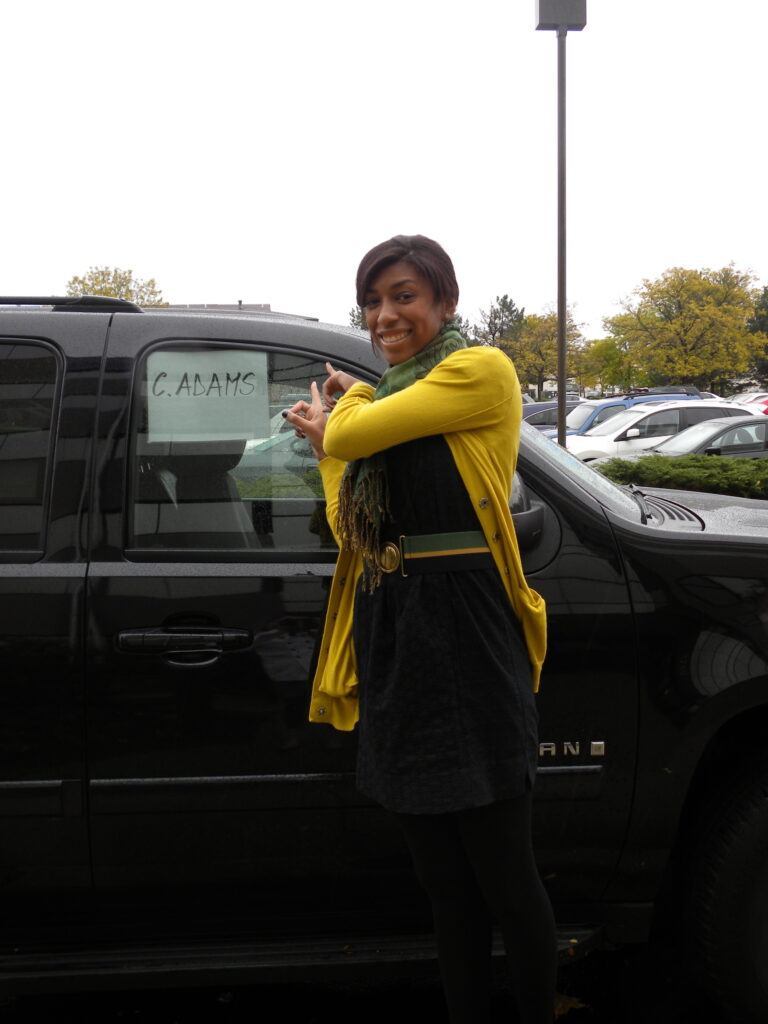 (hooray for car service!)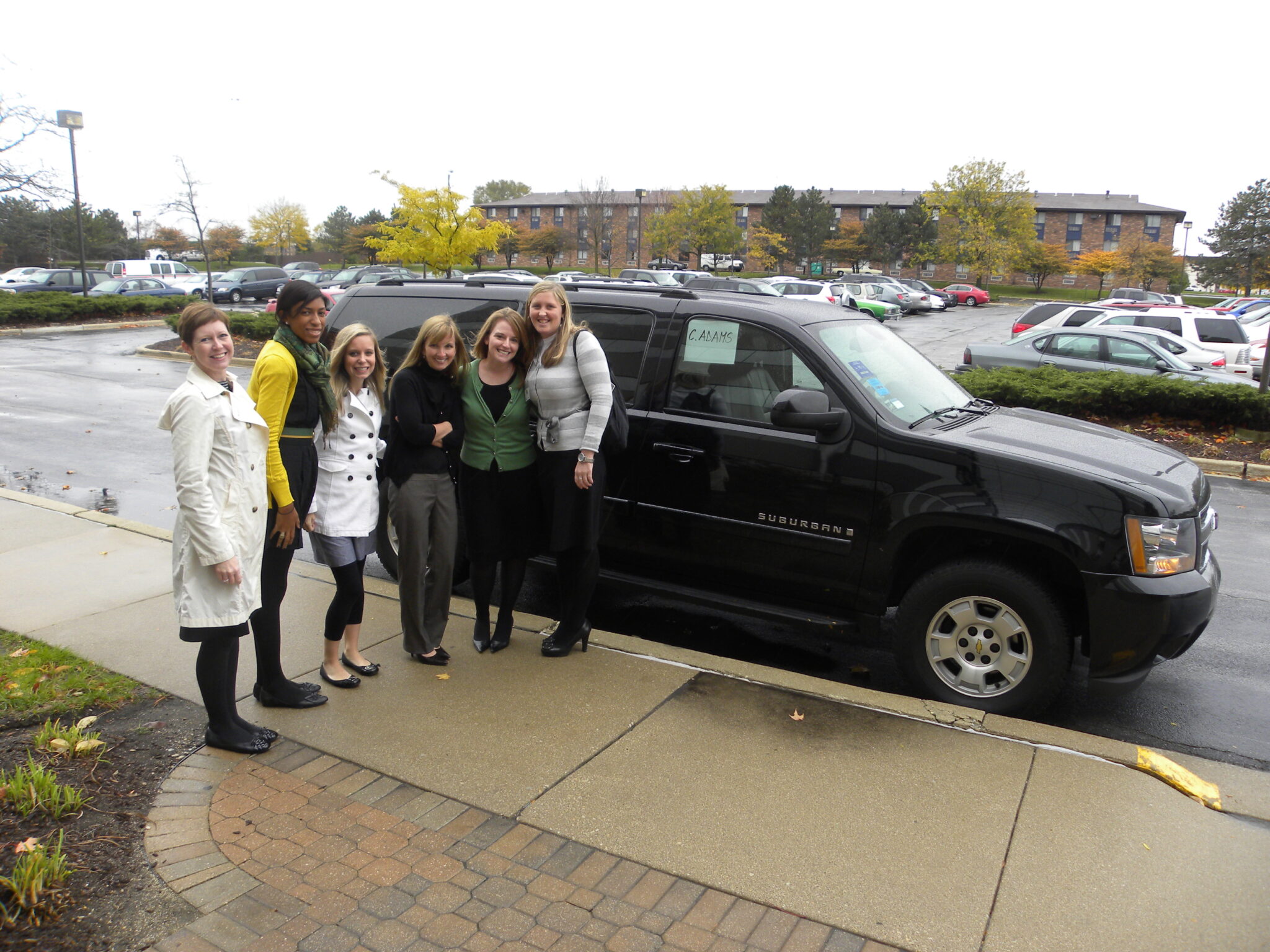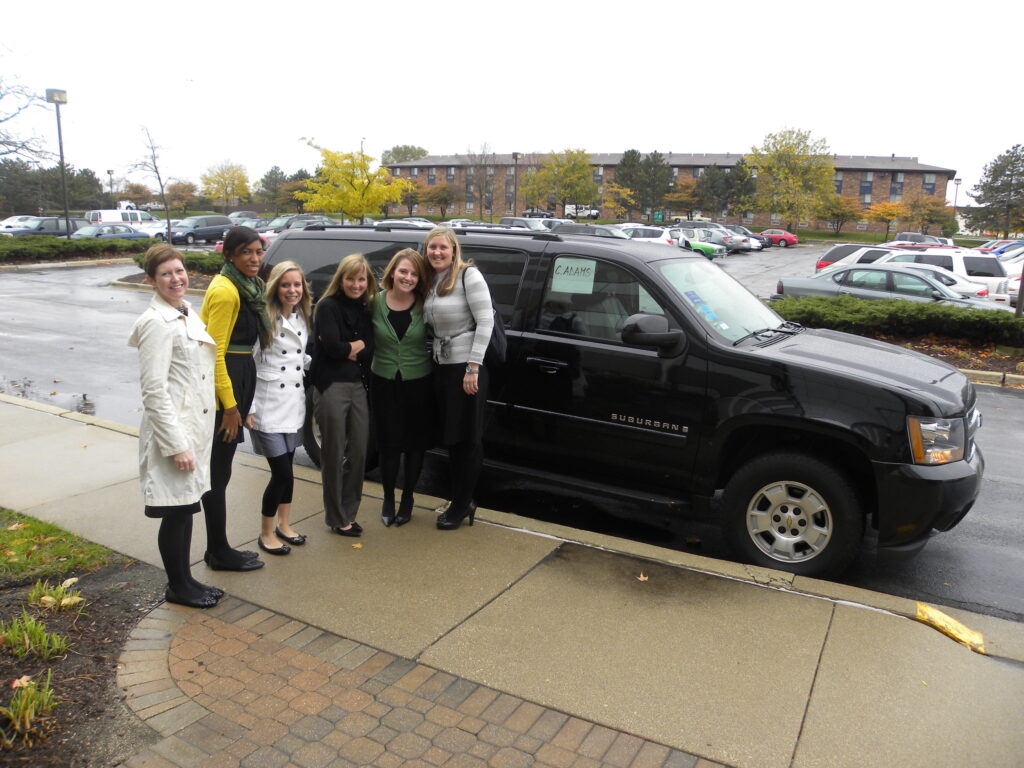 (us with the other bloggers and the lovely Bridget from Edelman)
Keep checking the Butterball blog to see our upcoming posts there! Follow them on Twitter and become a Facebook fan... would be silly not to 🙂
And most importantly, call 1-800-Butterball if you have ANY turkey related questions at all. And tell the ladies we say hi 🙂 We already miss them, but are so thankful for how much we learned the last couple days. Thanksgiving will never be the same for us!
[Sues and Chels]