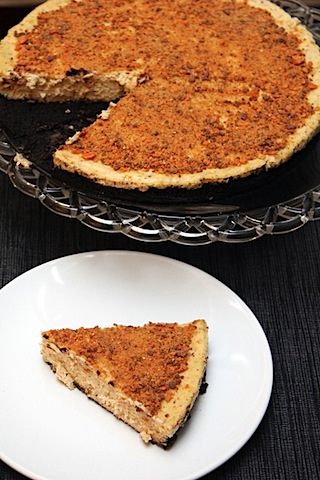 Food is love. And I don't mean that in a dysfunctional, unhealthy "here, eat this and you'll feel better about life" kind of way. I mean it in an if I love you, I will love cooking for you way. And there's nothing better than sitting down for a meal together, whether it's a 4-course steak and cheesecake extravaganza or it's a giant bowl of baby spinach and fresh tomatoes. When it comes to food, Chris is not fussy at all. I mean, when I met him, his refrigerator had 3 things in it: a container of mustard, a bottle of Mountain Dew, and a jar of jalapenos. His freezer had 1 thing in it: a box of hot pockets. This is not a lie. You know I was slightly concerned by this.
In the years we've been together he's come a long, long way (phew!), tried a lot of new foods, and learned he loves a lot more foods than what I initially found in his fridge and freezer. And he's now my chief food taste tester. Though he may be skeptical from time to time, he's willing to taste anything I whip up in the kitchen and generally gives me his *honest* opinion. But on his birthday, I decided to stick to something safe. Something I knew he would like. Butterfinger Cheesecake. Butterfingers are Chris's absolute favorite candy. And since he's also a cheesecake fan, I figured I'd couldn't go wrong.
Butterfinger Cheesecake (serves 8-10):
Print this recipe!
18 fun size Butterfingers
20 chocolate wafers
2 T melted butter
¼ t salt
1 ½ lbs. cream cheese (3 8 oz. packages), room temperature
¼ C sour cream
½ C sugar
3 eggs
¼ C heavy cream
1 T corn starch
(pre-heat oven to 350 degrees)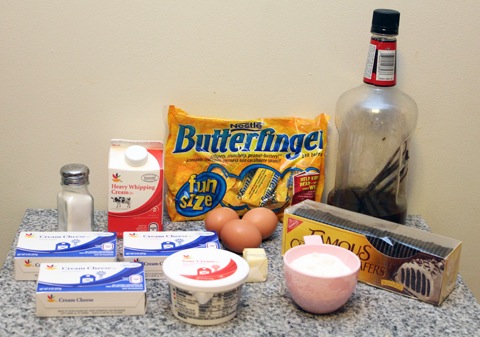 Corn starch is missing from the photo because it wasn't until I was doing some research that I discovered Alton Brown's claim that corn starch can help prevent cracks in cheesecake. I figured it couldn't hurt, so I added 1 T in. My cheesecake came out of the oven and fridge without a single crack… But I also had a pretty fabulous water bath going on and let the cake sit in the oven with the door opened after baking, so I'm not quite sure who to give credit to.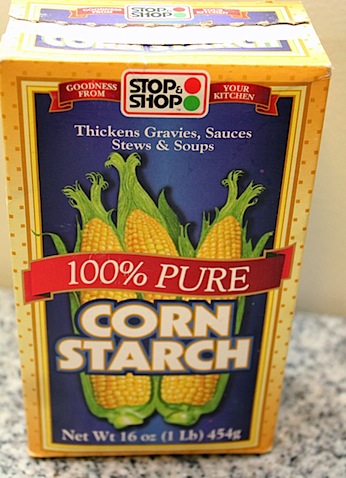 I decided to try something a bit different this time and make the entire cheesecake in my food processor. I already had it out to process the candy bars and figured rather than dirty more dishes, I'd whip up the cream cheese mixture in it, too. Turns out, I'm no genius and plenty of other people have done this before (Google told me so). But first, start with putting 18 of cute little Fun Size Butterfingers into my Cuisinart Food Processor and processed them into a fine grind.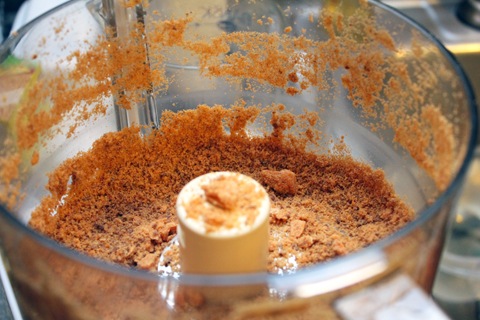 I removed those to a separate bowl and put 20 chocolate wafers in the food processor and ground those up, too.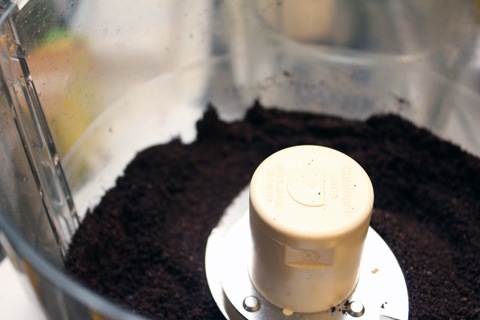 I added ½ C of the ground Butterfinger to the chocolate wafers and pulsed along with the melted butter and salt.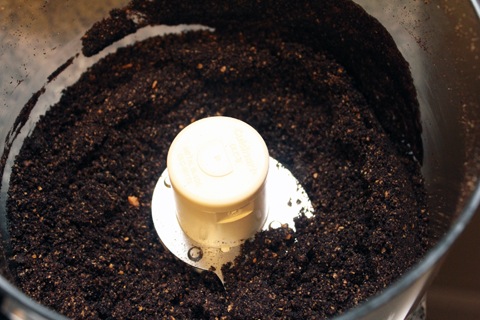 Then, in a 9-inch springform pan, I patted the crumbs down along the bottom and up the sides of the pan.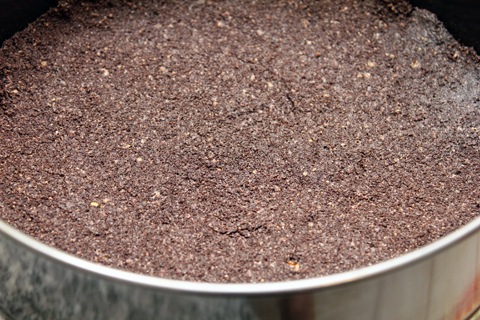 I baked the crust at 350 degrees for about 10 minutes. Remove from oven and let cool completely. This is also a good time to turn down your oven temperature to 325 degrees.
After a quick rinse of the food processor, I was ready to whip up my filling. I combined the cream cheese, sour cream, sugar, eggs, and heavy cream; along with the 1 T of corn starch. Make sure you mix until nice and smooth and there are no lumps in the batter.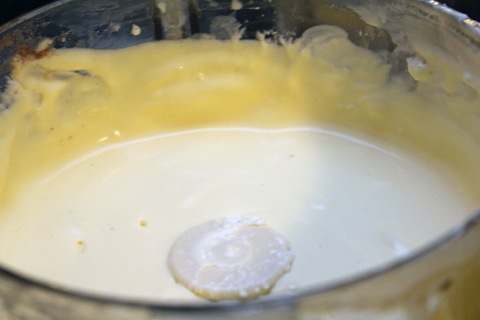 Then I mixed in almost all of the remaining Butterfinger crumbs, leaving some to sprinkle on top of the finished cheesecake.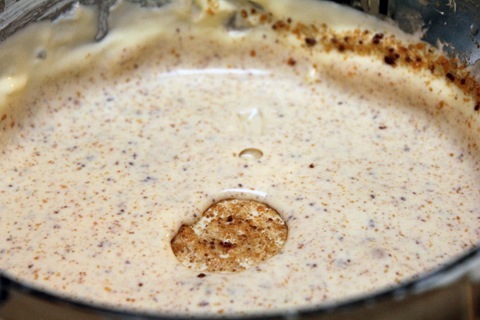 I'm not very cheesecake experienced and since I really didn't want to have any cracks in this one, I decided to use the trusty water bath method. But because I was using a springform pan, I had to wrap it up tightly in tinfoil. Otherwise the water would leak into the crust... Which would be bad.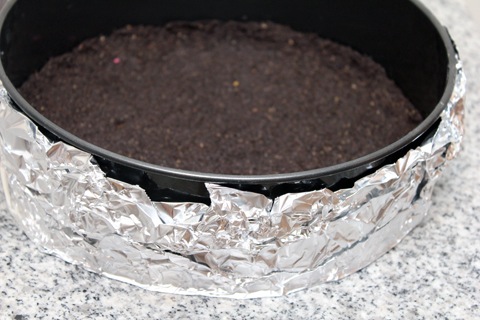 Once wrapped in foil, I poured the cream cheese filling over the crust and placed the pan in my big Le Creuset roaster pan.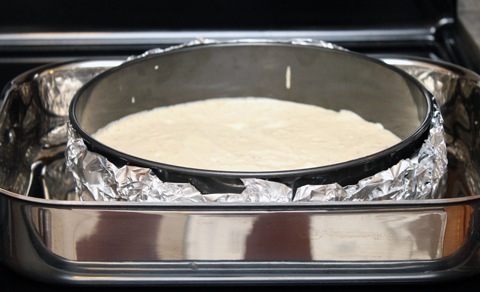 Then I poured boiling water in the roaster pan until it was about halfway up the side of the sprinform pan.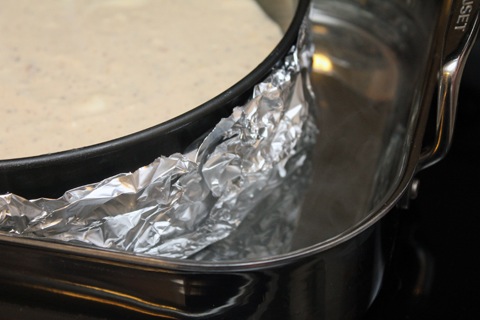 And then carefully, CAREFULLY, I put the roaster pan in the oven.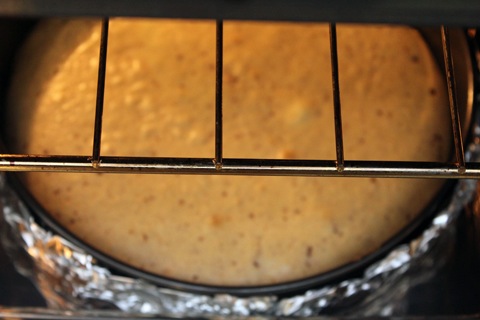 And baked the cheesecake at 325 degrees for about 80-90 minutes, until set. Then, I turned the heat off and opened my oven door a crack. I let cheesecake remain in oven with door cracked for about 1 hour. Then I covered the springform pan with foil and removed to fridge. You should let the cheesecake remain in fridge to set for at least 4 hours. I let mine set overnight.
But look, Ma, no cracks! I'm not sure whether it was the addition of corn starch or the water bath or oven opening tactic, but my cheesecake was nice and smooth.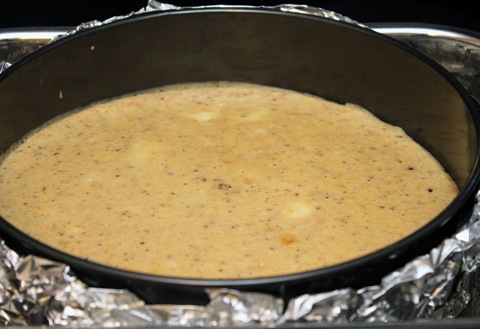 Right before I served it, I sprinkled the rest of the Butterfinger crumbs on top. I was going to melt some chocolate and drizzle that around, too, but I didn't want to go overboard.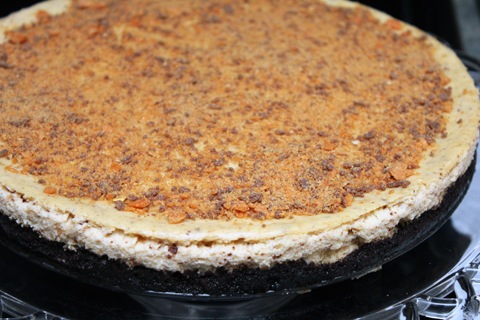 And you're ready to celebrate. We went out to dinner beforehand (Indian food!) and I conveniently had this chilling in the fridge for when we got home. Sans candles because, trust me, you don't want to hear me sing. I figured I'd wait to sing until we had my family party where other voices would be involved, too.
Considering this was only my second cheesecake, I was quite happy. In case you didn't know, my first cheesecake was also a candy bar cheesecake: Milky Way Midnight Cheesecake. Cheesecakes with candy involved = always better. In my opinion anyway 🙂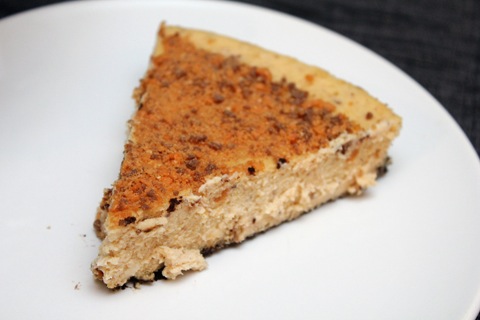 I'm pretty sure Chris loved this, too. And I know I'm super cheesy, but I'm pretty excited that this is just one of the birthday cakes that I'll be making for Chris over the rest of our lives! The only question is, how will I outdo this one next year?
Mixing someone's favorite candy bar into their favorite cake. And that's just one reason why I believe food is love.
What's your favorite dish or dessert to cook for loved ones?
[Sues]