I was big into snacking last week!
Brussels Sprouts
I know we've talked about brussels sprouts before, but let's get real. They need to be discussed some more. I've been craving them like mad lately, eating them at every chance I get. And Sues also found Adam Levine of Maroon 5 on Twitter, so I started following him and his most recent tweet read:
"Brussels sprouts rule. I never understood why they were so demonized by kids. Kids are idiots…sprouts rule."
How true is that?! Why are they so frowned upon? Reading that only gave the motivation to make a batch of brussels sprouts which included bacon and super sharp cheese from Cabot. HEAVEN in a ramekin! I cooked some bacon and in the same pan browned the brussels sprouts along with some minced garlic and grated the cheese on top. Droooool.
On a completely unrelated topic: I also love that the weather in Boston has been UNREAL lately and I'm able to photograph my food out on the deck again 🙂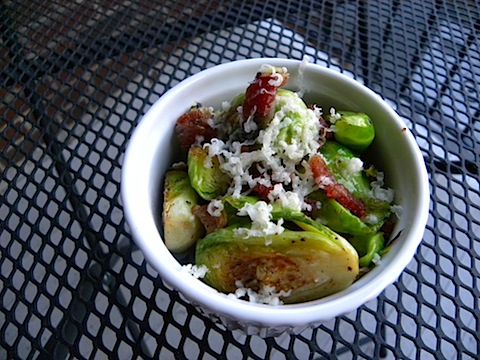 I am not one to buy ice cream when I'm out grocery shopping… ever. I really just can't justify spending upwards of $6 on a carton of ice cream when I know it will develop serious freezer burn before I'm able to finish the entire thing. So last summer, instead of buying ice cream, I noticed my grocery store carried a tart frozen yogurt by Stone Ridge Creamery that was only a few dollars and it came in fun flavors including peach, pomegranate, strawberry etc. I recently discovered their line of ice cream which was only about $3.00, but using my store discount card it was only $2.56. I'm not lying, I swear. The consistency of the ice cream is perfect, the flavor is just as good, if not better, than any other store ice cream I've purchased, and it's easy to scoop, which for me is so important since I'm convinced I'm going to have arthritis in my hands from tightly gripping x-acto knives and cutting matboard all throughout college and my "office" days. Oh, and I ate the entire thing in about a week… hehe. I couldn't keep the ice cream scoop out of the carton… delicious and probably dangerous since I'll be relying on ice cream all summer to help me cool down!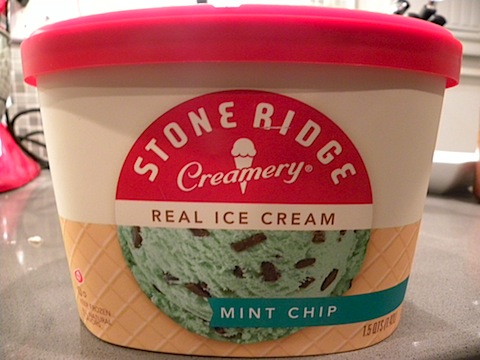 Ughhhhhhh. Where do I even begin? At the part where I sat on the couch last week and devoured more than half the container of hummus? Or the part where I've purchased this hummus every week for the past month. I can't help it. I mean, I guess a hummus addiction probably doesn't rank too high on the "things to be worried about in life" list. But I should really take it down a notch or two. My favorite is the roasted garlic. It has a hefty amount of roasted garlic in the center of the container which, to me, is sheer perfection and the consistency of the actual hummus is so so so smooth. Goes perfectly with some carrots, broccoli or other veggies!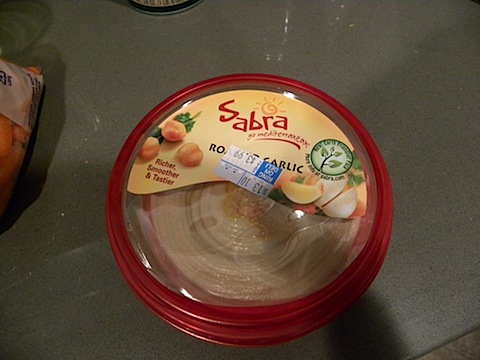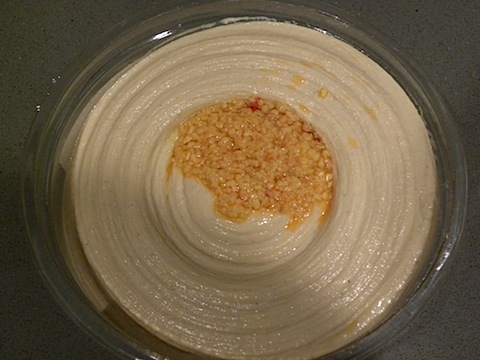 Have you recently discovered any new snacks you just can't get enough of?
[Chels]