IZZE Sparkling Juice
Uhhhh, who's tried this before? I've been seeing IZZE Sparking Juice everywhere for a while and have been so curious about it but I typically buy water when I'm out to eat. I met Katie for lunch last week and saw the display of IZZE and figured I'd try something new. I ordered the sparkling grapefruit and it tasted exactly like pure grapefruit juice with a refreshing hint of sparkle. I LOVE grapefruits. Whenever I eat them I literally slurp the extra juice out of the bowl… I can never get enough of it. IZZE comes in all different fruity flavors. I think… better yet I know, I need to try pomegranate, clementine, and blueberry next! And once you finish the drink the glass bottles would make fun little vases 😉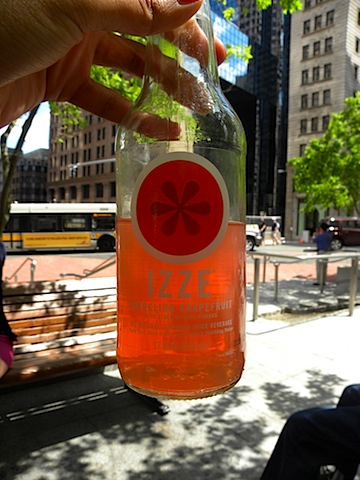 Nancy's Air Field Cafe
My sister and I took our mom and grandmother to Nancy's Air Field Cafe  for mother's day brunch. My parents live in Stow and have been to Nancy's a few times and really enjoyed it so we figured it would be a great local pick!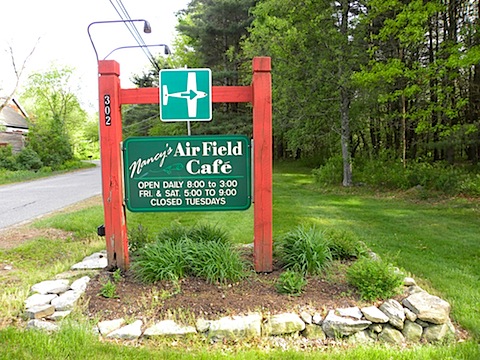 The cafe is definitely off the beaten path but very well known to all the locals ,which I love. I dig the hidden places 😉 It's located at the Minute Man air field and serves unique and tasty options for breakfast, lunch, and dinner.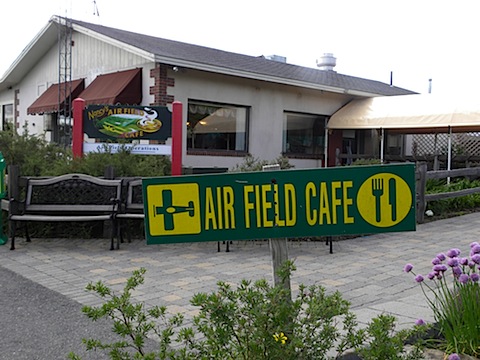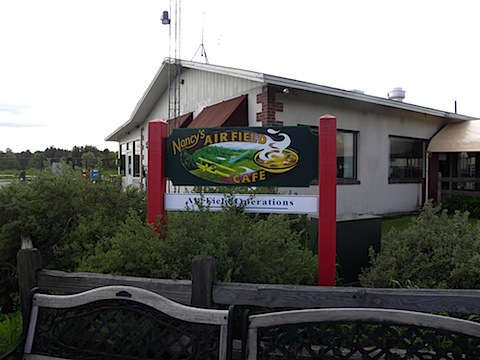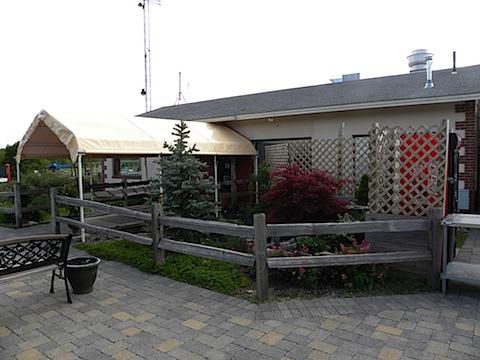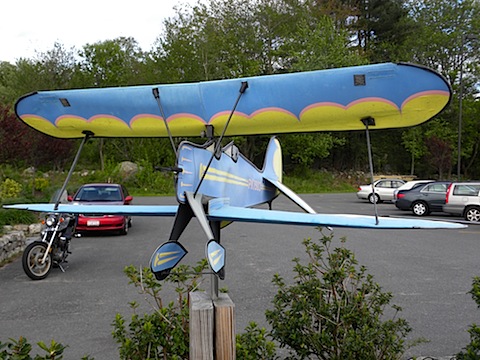 It was quite a windy day when we were there so there weren't any planes flying in or out. My mom told us it's really fun to eat there on a nice day to see all the flights entering and exiting!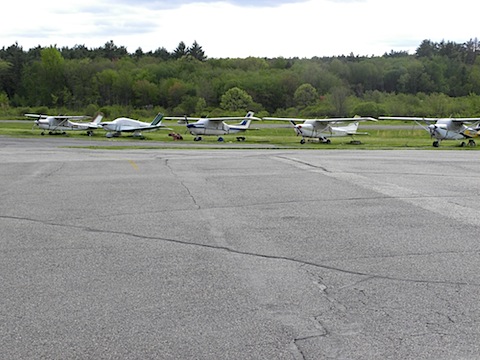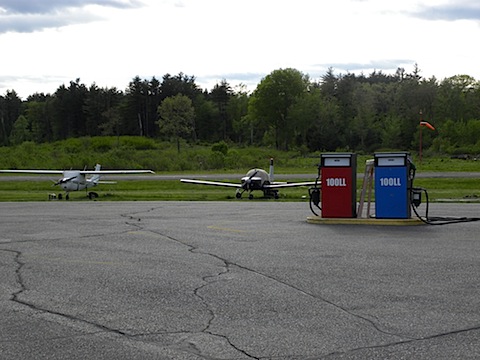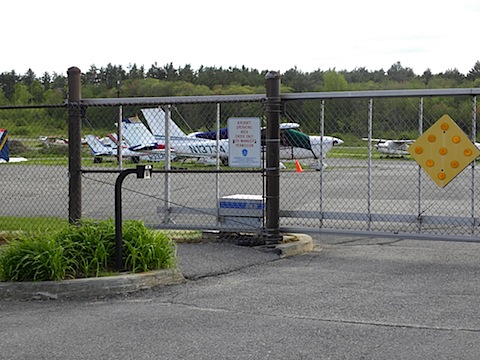 Chef and owner Nancy McPherson is not only one of the friendliest people I've met in a long time but she's big into using fresh and local ingredients and even has her own herb garden at the entrance of the restaurant. At the end of our meal she walked us out to give me a little tour of her gardens! I can only imagine how sweet it is to have your own herb garden… especially this size 🙂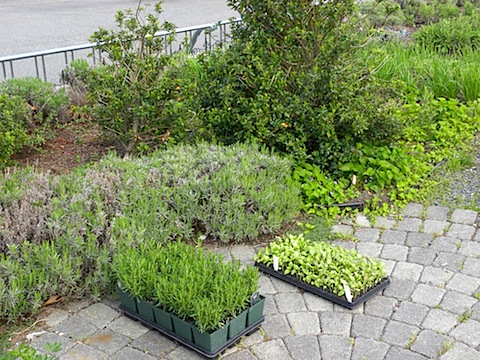 As we entered the restaurant it was hopping! Apparently everyone and their mom (literally, hehe) decided to eat at Nancy's this Mother's day!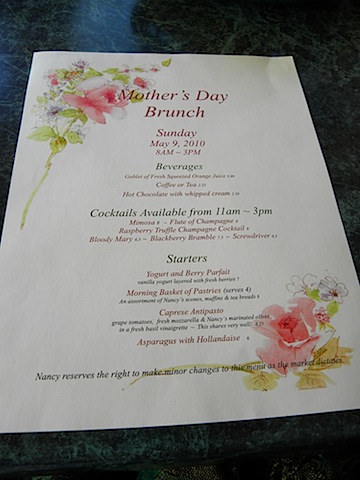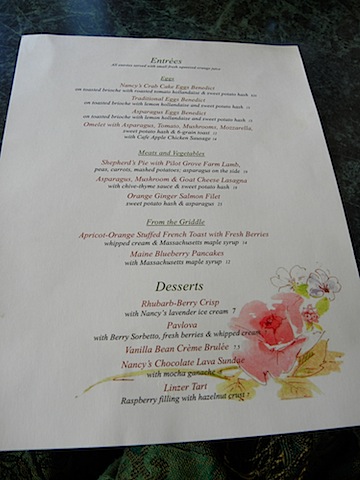 I started with a glass of fresh OJ… mmmm.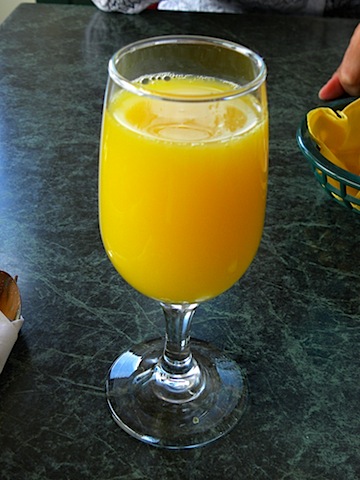 And we all split the Caprese Antipasto: grape tomatoes, fresh mozzarella & Nancy's marinated olives in a fresh basil vinaigrette. Hello, tasty goodness! I definitely could have eaten this all by myself 😉 And I'd like a jar of these olives, please!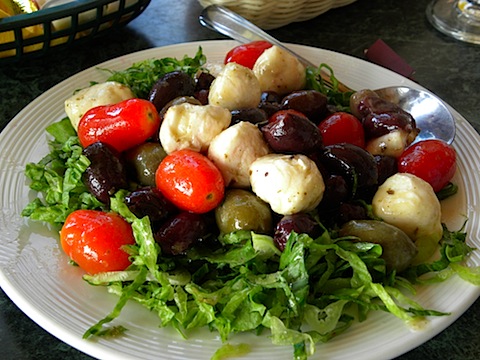 My mom, sister, and grandmother all ordered omelets…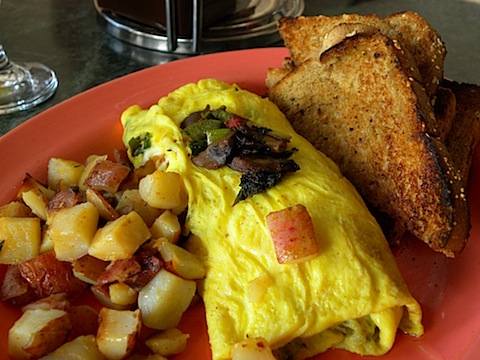 And I ordered the Eggs Benedict. I thought the Hollandaise Sauce looked really thick but it was surprisingly nice and light. I ordered regular bacon instead of Canadian bacon on it as well 😉 Go figure!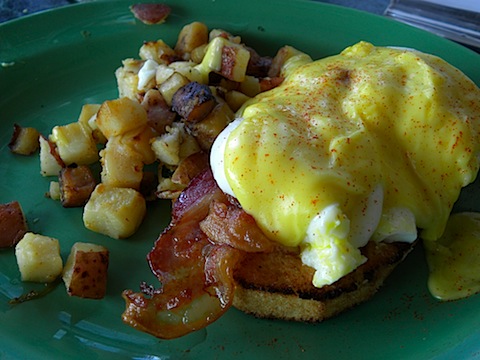 We were all pretty full after our meals but decided dessert was a must since they sounded so good. I thought the Rhubarb Berry Crisp with Nancy's Lavender Ice Cream was a must! This knocked my socks off! I'm not a big chocolate person at all… I definitely prefer a fruity dessert so this was perfect! The heat from the hot berries combined with the cool fragrant ice cream…. mmmmmm. I'm smiling now just thinking about it! 🙂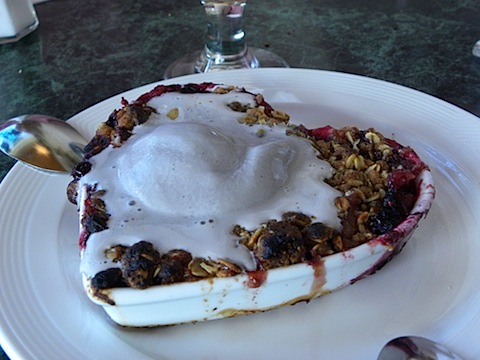 My mom and sister decided to get the Vanilla Bean Creme Brulee which was also very delicious!
Smiling faces after a fun brunch with our lovely mom and gram 🙂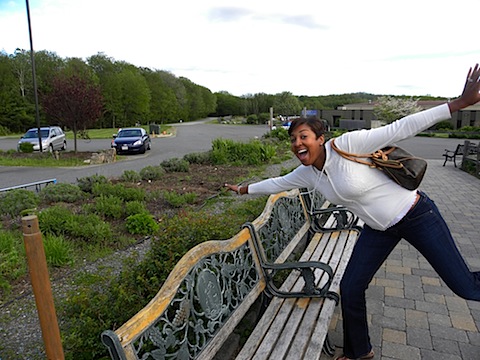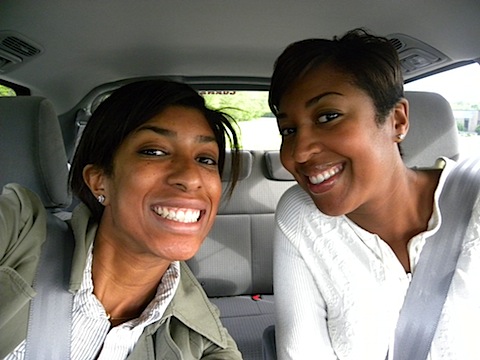 I'm really glad my parents moved out to Stow. I l will always love, love, love our hometown of Andover but Stow is such a sweet little town. It's so New England and filled with apple orchards and farms, horses wandering and gorgeous views, trails and streams, and genuinely gracious people. It's the perfect place to escape to and slow things down a bit 🙂
What are some of your favorite restaurants that are hidden gems?
Hope you're all enjoying your weekends!
[Chels]