The past couple of weeks have literally been filled with the most fantastic company and even better food! After looking through my most recent photos, I had to share them all with you. After all, It wouldn't be fair to keep all of these mouth-watering food photos to myself, now would it?! 😉
Erin's Bridal Shower
A couple Sundays ago Sues and I went to our friend Erin's Bridal shower up in Andover. It was a fun and relaxing afternoon, just hanging out with old friends (we've known most of the girls since elementary school!), and of course, eating delicious food catered by The Best of Thymes.
As we walked in Erin's parent's house, we were asked to fill out a page about Erin and her soon-to-be-husband, Mike, that was put into a scrapbook for the couple to keep. We left advice and answered questions like "When was the first time you met Mike?" and "How do you know Erin?". We also had to draw a picture of the couple, which turned out to be quite entertaining since most of us drew stick figures. Woops.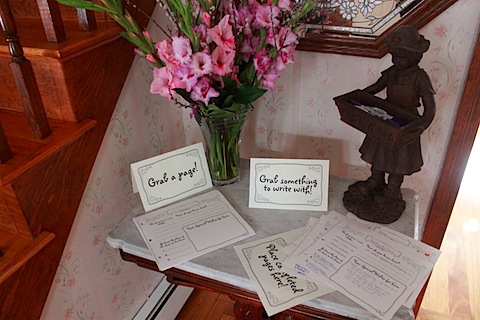 The food was fabulous….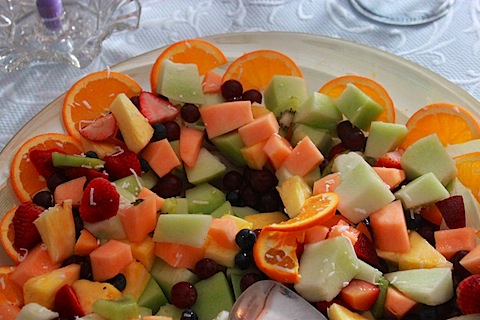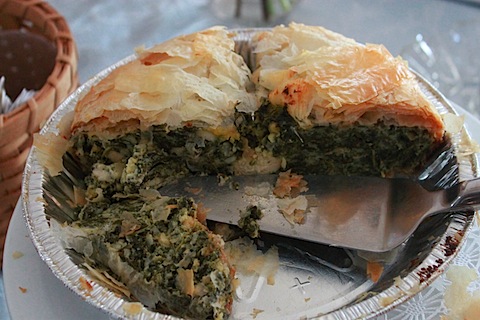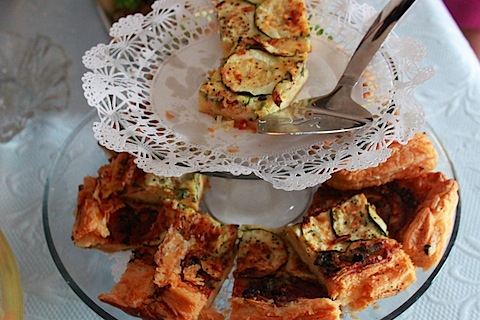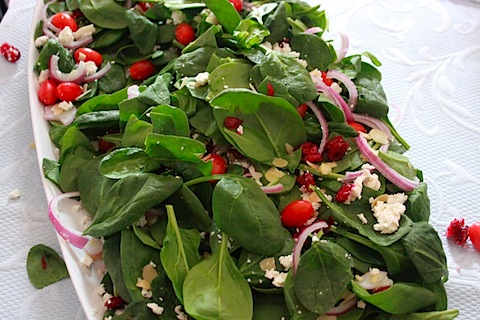 And the company, even better. I hadn't seen a bunch of the girls in a while, so it was nice to be back in our hometown and spend some quality time catching up and laughing about the past.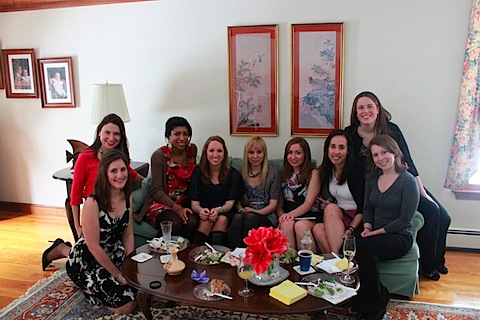 And while Erin opened her gifts, we enjoyed dessert! There was a lemony shortbread triangle that I couldn't get enough of. And the one with the Oreo topping felt like a dream come true.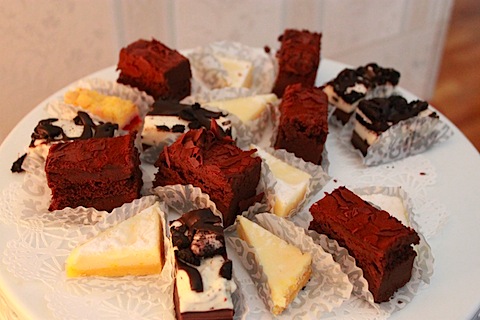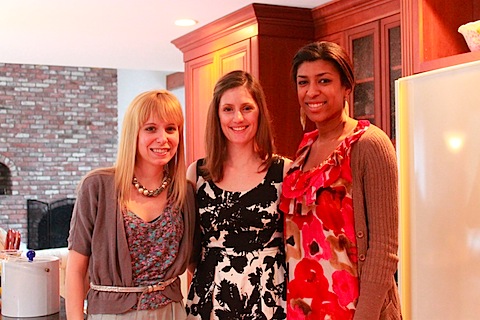 St. Augustine Florida (round… erm, I've lost count of how many times I've been)
The best part about visiting my friend Melis' family in St. Augustine is it's the perfect opportunity to recharge. We've been going almost every March for a handful of years now, and I always find it comes at the perfect time. Just when the snow in Boston is getting to be too much, just when I'm ready for a break and need to clear my head. We head down to Florida and besides eating, going to the beach, and laying out at the pool, we literally don't do a thing. And I'm always okay with that.
One of the first nights we were there we decided it was a must to eat dinner at Pizzalley's. I'm 100% serious when I say it's some of the best pizza I've had in my life. MIGHT even be better than Chicago deep dish. Gasp! It's just so cheesy with a perfectly crisp crust it's so hard not to love it. On Friday night's during happy hour at Pizzalley's they offer buy-one-get-one drinks and a free slice of pizza. And when I say "drink" that means adult beverages included. So, two glasses of red wine for moi, thank you!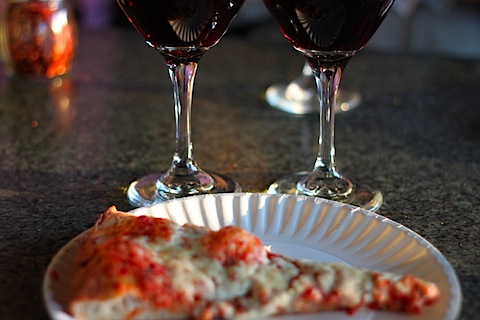 They also take $5 off of each 10″ personal sized pizza, too. So, we got several of those, naturally. Warning: make sure you have a napkin while viewing the below photos. You will drool.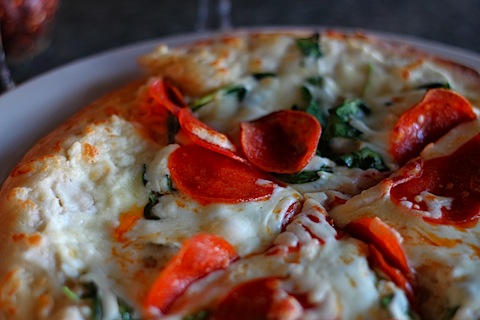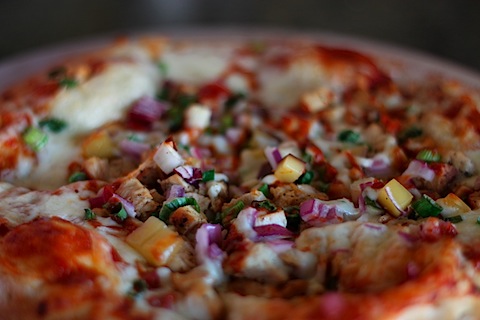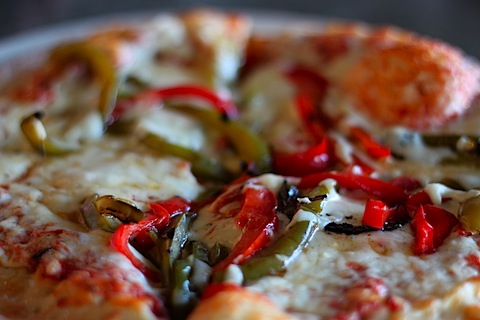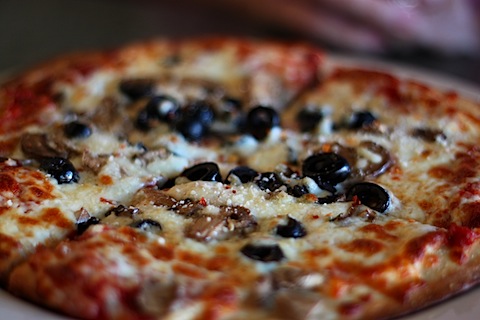 Told you.
On Saturday we went with Melis' mom to the Old City Farmer's Market, which was the largest I've ever attended. It was a true thing of beauty. And it was just so Southern that I couldn't help but be happy.
I tried artisan peanut butter/celery sorbet from Seacow Confections, which was absolutely mind-blowing. Seacow is outstanding and if I were to ever need to make a pro/con list about moving to Florida, the fact that they're located there would be a huge pro.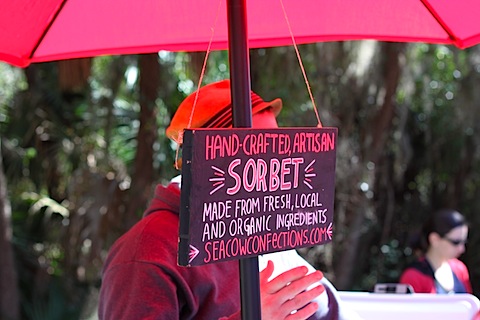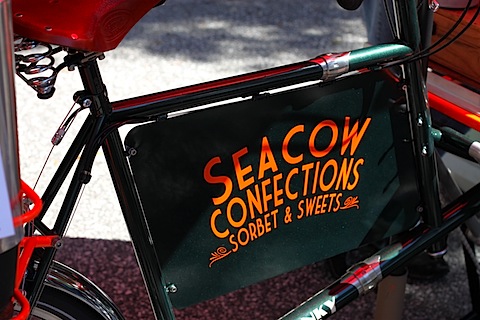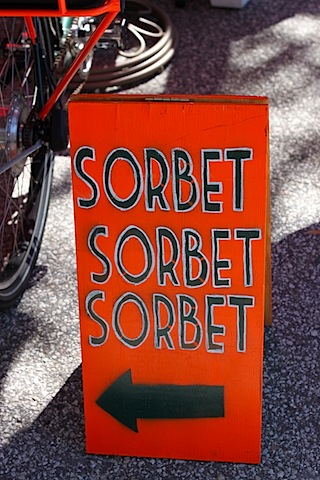 There was also a booth dedicated just to olives and pickled vegetables. I tried a few varieties that made my stomach happy. I honestly could have brought a mattress and just lived there for the rest of my days. And when I woke up in the middle of the night, I would simply roll over, grab a handful of olives, smile, then go back to sleep. Yes, I actually thought about this. Olives=life.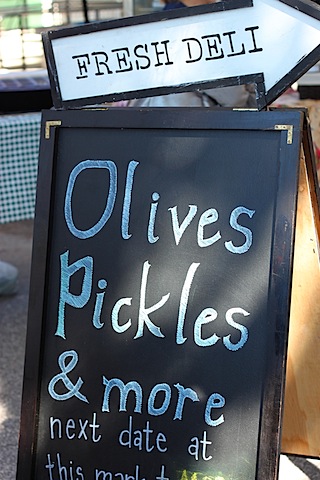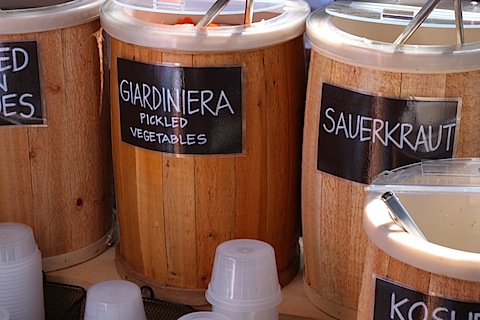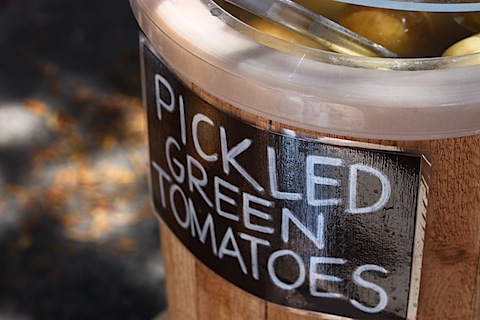 There was lots of fresh produce (duh, it was a Farmer's Market).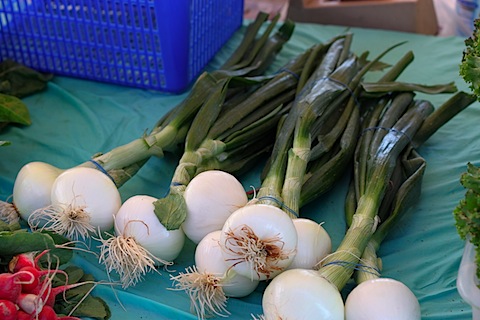 And also lots of kettle corn, which I was tempted to jump into. Wee!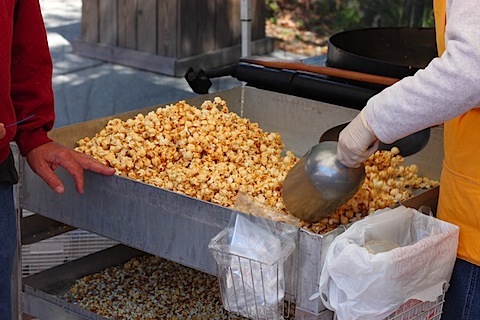 And stunning orchids.
Then, when we got back to Melis' parent's house, we had ribs. And beans. And biscuits. I kind of want to get emotional at how lovely life can be sometimes.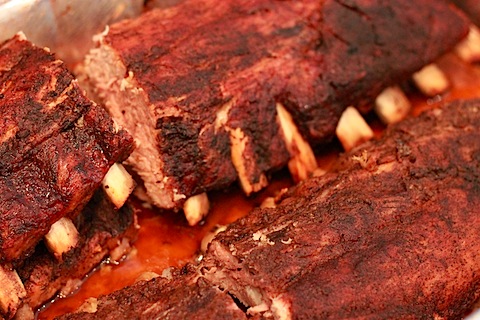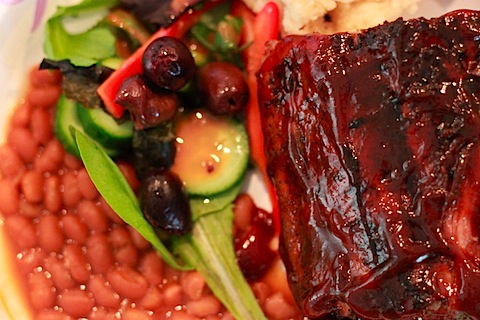 We also celebrated Sam and Will's 22nd birthdays with tiramisu (they each get their own even though their twins… love it! because I think it's important to treat twins like individuals 😉 ). We picked out these awesome candles at Bed, Bath, and Beyond. When lit, the flames turn the same color as the candle. Um, how cool!?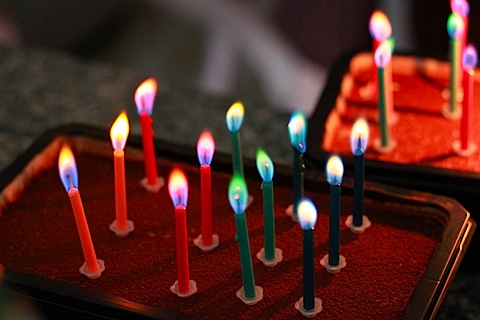 The birthday boys…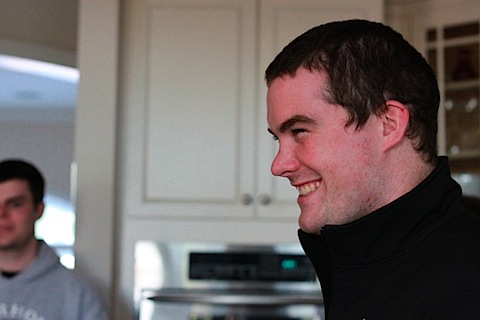 and Sam being a goofball 🙂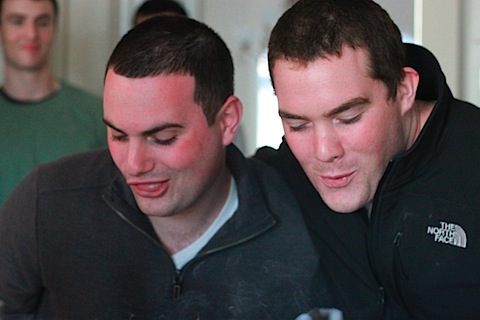 Then, the next day we went to the beach. And I brought my favorite tote bag 🙂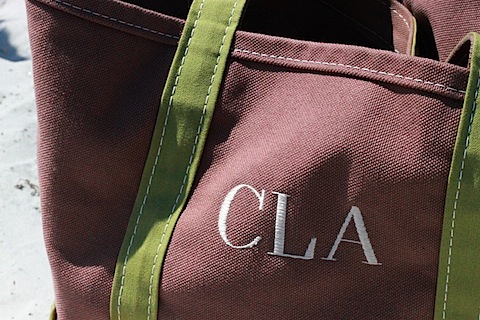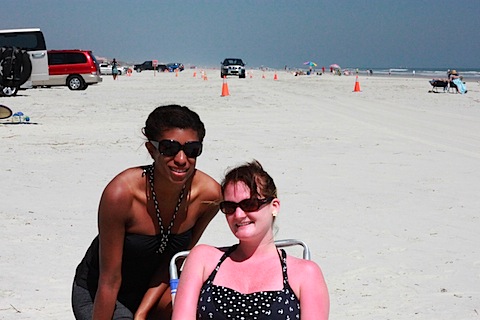 And took a wonderful Rauseo family photo. I can't say it enough, but Vickie and Paul (Melis' parents) are two of the most wonderful people I know. They're experts at making guests feel at home. And I kind of forget sometimes that I'm not really a part of their family 😉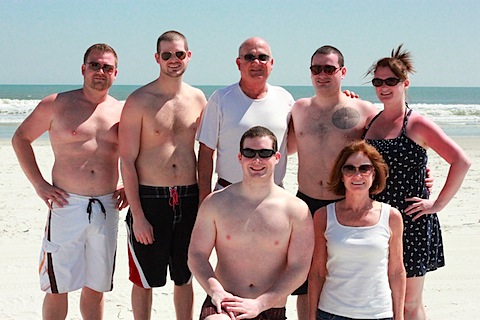 Our last night we had some good, old fashioned kind of fun and all went bowling. Which I hadn't done in about 5 years. Needless to say, my wrist was sore the next day. PATHETIC, right?!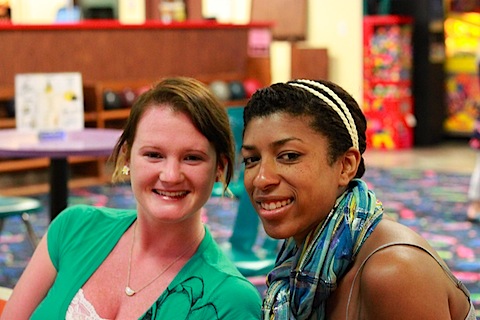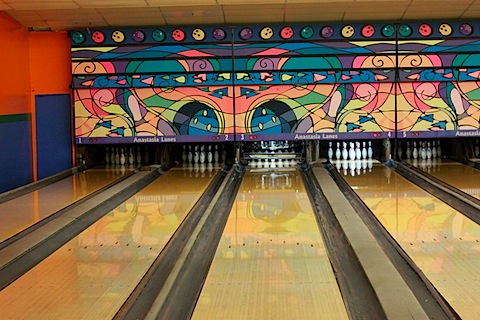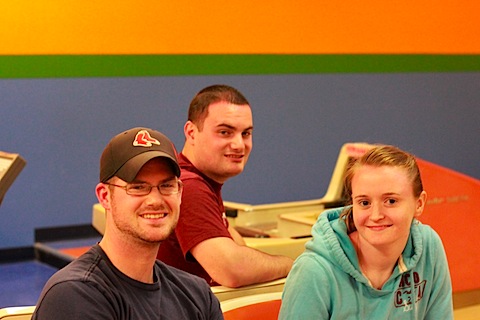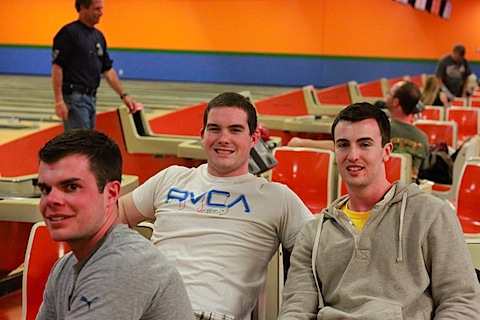 Oh, and those fried pickles again. How'd that photo sneak back in for another WANM appearance? 😉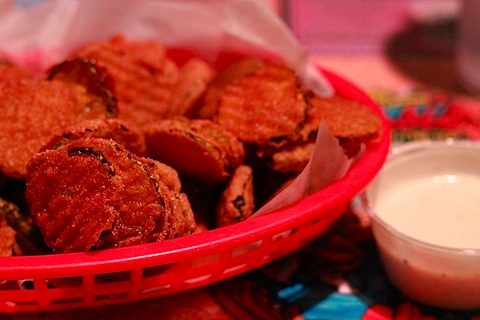 These are the things and people I've been loving the most lately. What are some of your favorite things as of late?
[Chels]