I can tell spring is winding down and summer is arriving because this past week has been filled with a wedding, the need to cool down from the heat, and I'm ending it with a concert I've wanted to attend since I was, um, in second grade.
Let's start with Erin and Mike's Wedding! Sues and I mentioned last week that our good childhood friend, Erin, was marrying Mike this past Saturday!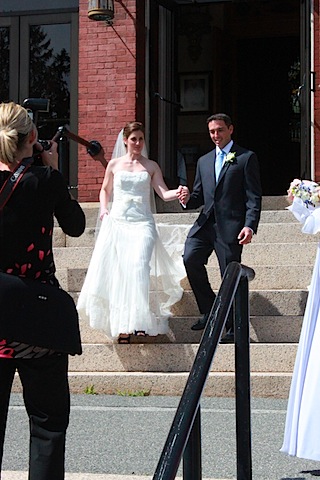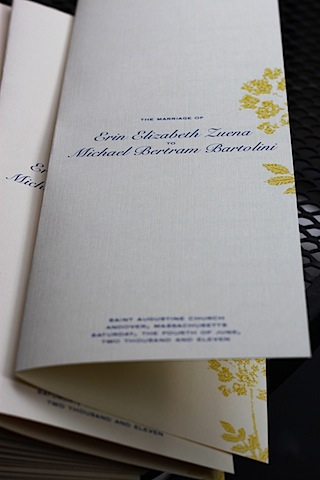 The ceremony was this past Saturday at Erin's church in our hometown of Andover. I designed the invitations and wedding programs for the big day, too! Erin made a beautiful bride, which was not a surprise at all since she's just naturally gorgeous! The reception was at the stunning Barn at Gibbet Hill in Groton. I had heard a lot of terrific things about The Barn, such as the breathtaking views and their use of local ingredients so I was definitely excited to be able to experience a wedding here. It did not disappoint in any way!
The cocktail hour was held on the deck of the barn where we mingled and enjoyed passed hors devours including seared scallops and mini lobster rolls.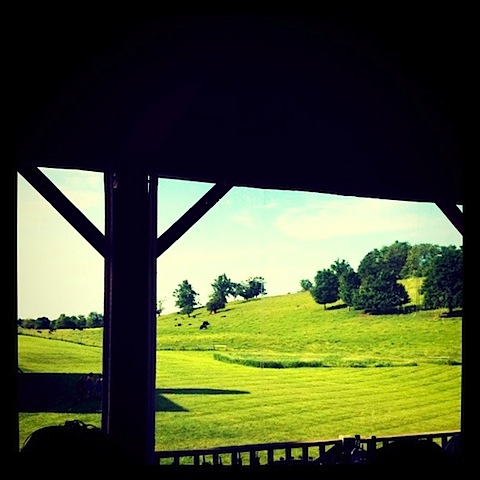 Once situated in the barn, we took our seats at table 13. Each table number corresponded with a photo of Erin and Mike at the age of the number of the table. So our table had photos of them at age 13. So adorable.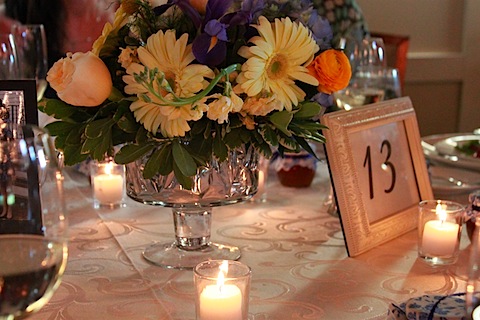 Shaun and Libby coordinated their outfits which I, of course, was obsessed with 😉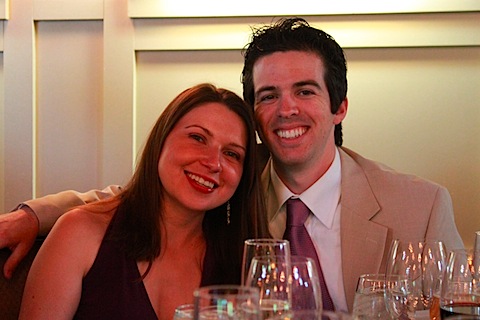 I loooove this picture of Erin before she and Mike started their first dance!! So excited!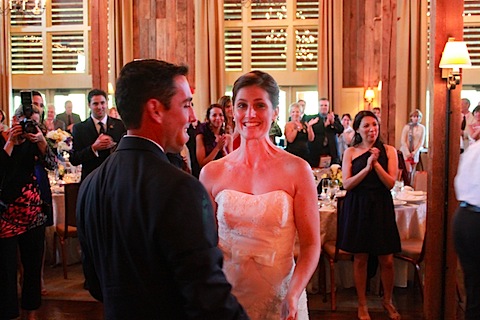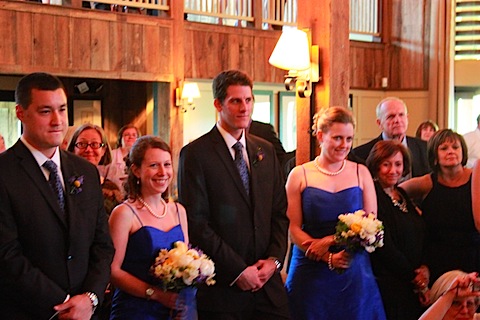 And happy!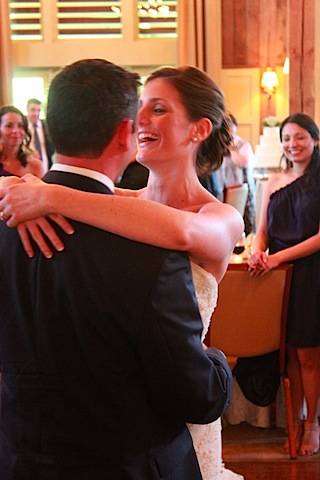 Oddly enough, one of my favorite things about Gibbet Hill was they treated my nut allergy with such great attention! I'm assuming the lovely bride told them about my food allergy since I didn't 😉 but they really impressed me by coming over to my seat and having a little chat about the allergy and explaining all of the ingredients in the dishes, how they're prepared, etc. Oh, and they gave me my own bucket of cornbread. You know, just to be safe. Who needs a boyfriend when you've got your own bucket of cornbread, folks?!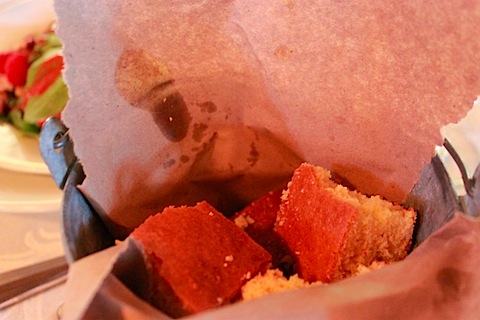 The rest of the meal was fantastic and is making me realize that I must head to Gibbet Hill's restaurant.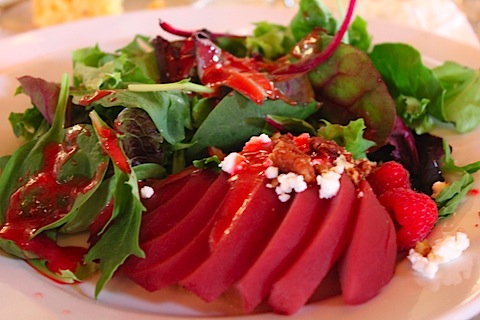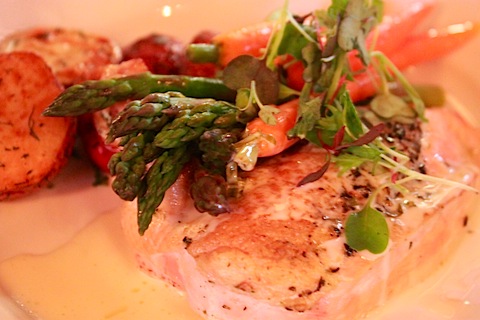 After we ate, we spent the rest of the evening catching up with the rest of the gang, filling our stomachs with candy from the candy bar, and lots of dancing.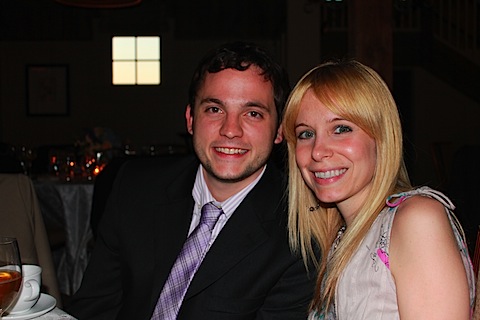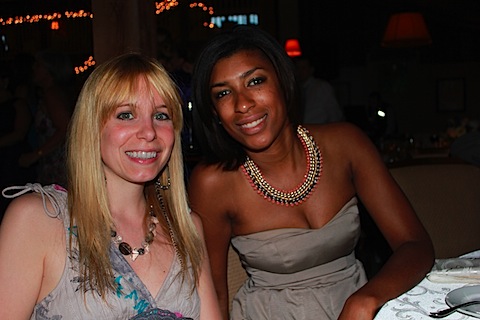 I haven't worn a dress and heels in a while and I must admit, it felt kind of nice to get dressed up and boogie in the name of love.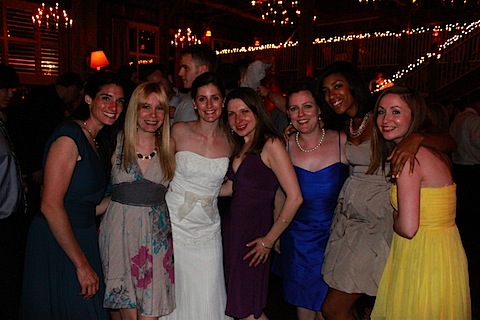 A HUGE congratulations to Erin and Mike! Love you both and so glad to be a part of your huge day!
Trader Joe's Fruit Floes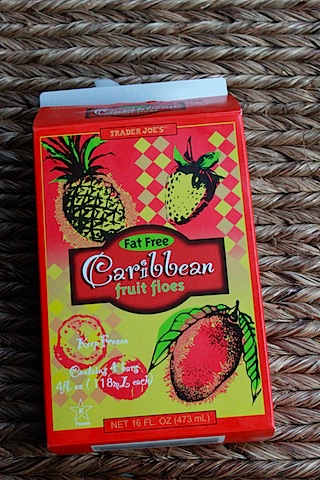 Has anyone tried these before? With the hot and sticky heat this week, I decided to prepare myself and buy some popsicles from TJs. I grabbed a box of the fruit floes, mainly because it was the Caribbean flavor and well, I highly enjoy the Caribbean and wanted to feel like I was there.
These popsicles are mind-blowing. They have HUGE chunks of fruit in them and they're so refreshing. Although, I must admit, while I've eaten nearly the entire box in no time at all, all I could really think about while enjoying them was how I have to attempt to make my own. Conveniently enough, we just got a new popsicle book in at Paper Source with drool-worthy recipes that I'm going to purchase so I can whip up my own concoctions in the kitchen. But in the meantime, buy these. And thank me later.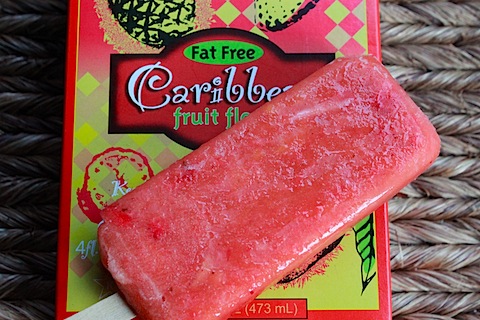 NKOTBSB

Yes. That is correct.
I'm going to the NKOTBSB concert this Saturday at Fenway (!!!) and I'm actually losing sleep over it. I'm that excited. And it takes a LOT for me to get excited about much in life. I swear my parents thought I was "different" growing up because I was so unenthusiastic about everything, haha.
But you don't even understand. First of all, I wanted to see NKOTB in second grade but we weren't able to get tickets. It should be known that in 5th grade my dad took me and my sister to see Boyz II Men, Montel Jordan, and TLC so all was right in the world. That was actually my first concert and I love telling people that my dad is cool enough to take us to shows like that. Then, I believe in 7th grade (or maybe high school, eep?!), my dad tried to get me BSB tickets and they were going for hundreds of dollars so he said no. Rightfully so. My adult-self would have thought he was insane for spending that much money for a kid to go to a concert especially considering I'll probably never let my kids even leave the house. I eventually got over it and ended up turning into an Nsync fan because they toured more than BSB. Also, in high school my locker and my bedroom door were plastered with BSB photos. Most likely cut out of magazines such as Bop, Teeny Bopper, and Tiger Beat. Don't judge.
But now, at age 27, my dream has come true. I get to see all of my boys, on one stage. One of my co-workers actually went last week and told me she almost broke her knee from bumping into the seat in front of her while dancing. I'm pretty sure we're all going to look like crazy lunatics screaming like 12-year olds (a la Bieber fans), but it will be worth it. There might even be some tears shed. Again, don't judge.
And the moral of this story is, obviously, to never stop believing and don't give up on your dreams. They'll come true. Even if it's 20 years later 😉
What was your first concert?
[Chels]