First, let's discuss something that's NOT my favorite thing.
Waking up on a beautiful Friday morning, all happy that the weekend has arrived, eating breakfast while watching the Royal Wedding (CUTEST COUPLE EVER?!), then walking out to my car to see this: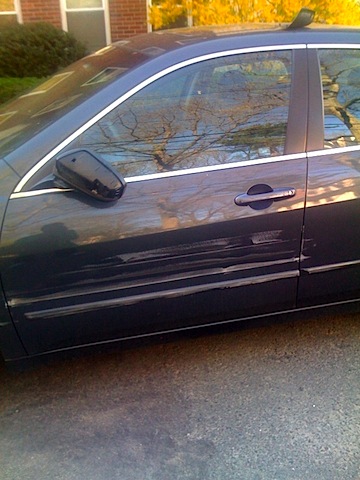 and this: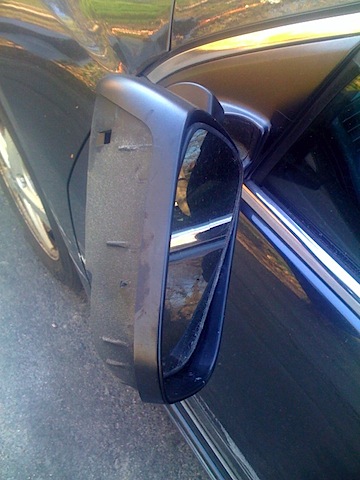 Ouch. Evidently, my car was side-swiped in the middle of the night. Out of an entire row of cars, leave it to me that mine's the one that gets hit! And the lovely person who did it, of course, didn't leave a note so now I'm stuck with paying my deductible. Bleh. I ended up being late for work because I was spending hours on the phone with Liberty Mutual so they could write up my claim and assign it to a repair shop. Thankfully, Liberty Mutual has been nothing but wonderful ever since I've been a customer, for over 10 years now, and they made the process a whole heck-of-a-lot easier, less stressful, and got me in a rental car for the week. After talking to my parents they reassured me it could have been a whole lot worse or I could have been IN the car when it happened, which I obviously already knew, but I guess it's just more comforting when your parents tell you these things 🙂
Needless to say, I'm in the mood to do a favorite things post because instead of dwelling on what I can't fix, at least I can look forward to things that I enjoy. And there's a whole lotta good coming up in May 🙂
Bacon and Beer Festival 2011
This year's festival was held this past Saturday at Royale, which after being there for over an hour I realized it was the former Roxy. Duh. I always look forward to anything that Aaron Cohen, the man behind @eatboston, organizes because it's bound to be phenomenal. He just has a knack for getting the right people and the right food in the same room. While I enjoyed the location of last year's event better (semi-outdoors, brighter, felt more spacious, etc. etc.), the food at this year's BBF did not disappoint.
It was sort of dark inside, since it's a lounge/nightclub, so I didn't snap too many photos but the place was packed with bacon and beer lovers. Myself included.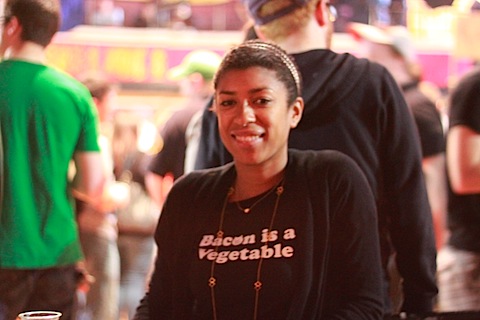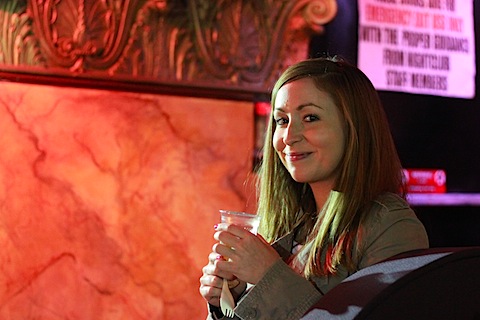 Kate navigated the crowds (and bacon) with me 🙂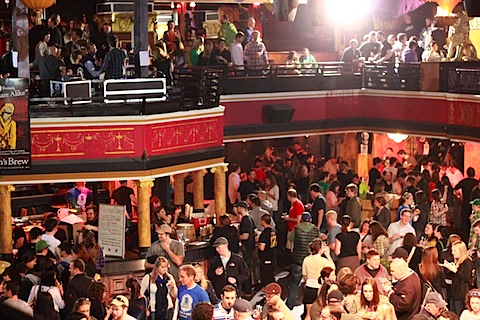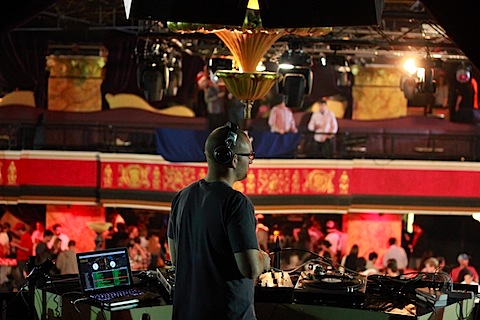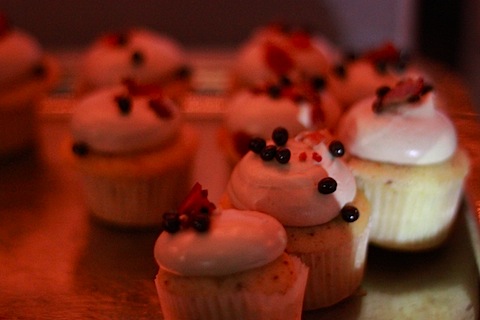 The brown butter cupcakes with bacon frosting from Market were one of my favorite sweet treats. If there wasn't a line forming, I would have gone back for seconds (and thirds) 🙂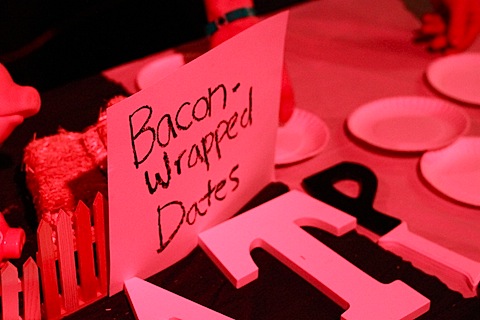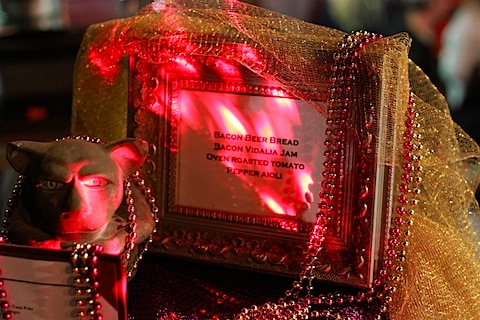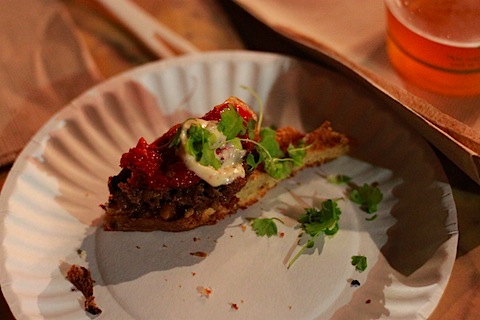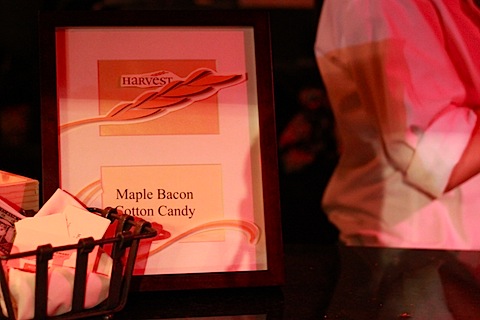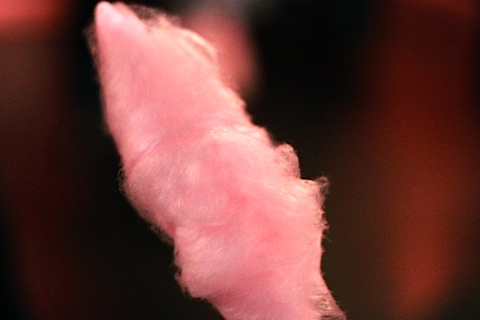 Bob's Your Uncle: Mousepad Notepad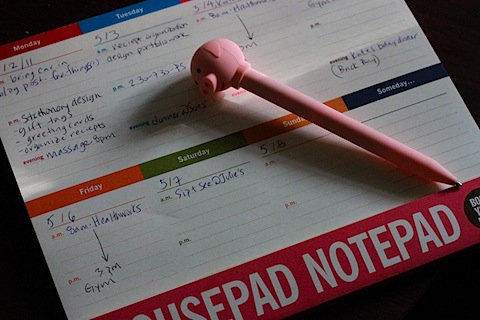 As a graphic designer, I'm big into paper-related products. There's nothing that compares to a pen and paper and I feel like that's the only way I can truly stay organized. As much as I love my Google calendar, iPhone, computers, and other gadgets, I feel like I actually get more done in a day when I can literally cross things off of my to-do list. I got this 8-days a week calendar from Black Ink a while ago and just started using it. It's so simply designed and clean that I couldn't help myself, plus, it's a mousepad so it's always within reach! All of Bobs Your Uncle products are all so graphic yet practical that I kind of want one of everything!
Trader Joe's Multigrain Cereal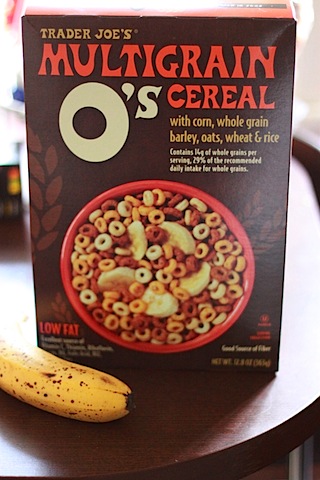 During high school I think I ate my weight in Cheerios Multigrain cereal. I actually kind of forgot they even existed until I went into Trader Joe's last week and saw a tower of their own version. Don't get me wrong, I'm ALL for store-brand products (I'm looking at you Target and CVS!) because generally speaking, it's the same thing as the brand-name just significantly less expensive. But when it comes to store-brand food I'm a bit hesitant at times. In an effort to save money, I once bought grocery store brand orange juice instead of Tropicana and it was not a good experience. At all. I was traumatized. I tweeted about it and everyone agreed with me so I know I'm not crazy because Twitter doesn't lie 😉 Nothing beats the Trop even if it is $8/gallon. But I was so pleasantly surprised by TJ's Multigrain cereal that consists of corn, whole grain barley, oats, wheat and rice. Add a sliced banana in and you're good until lunch time! FAVORITE.
Writing about a few of my favorite things actually got my mind of my car situation for a bit. Funny how that works. Positive thinking, positive thinking... just keep repeating.
Other things I'm looking forward to this month:
• Spending time with Kate and Sues tomorrow and then again on Thursday for Kate's birthday 🙂
• Spending quality time with JQ and her adorable new baby (for the first time!!) on Saturday along with Becca and Sues.
• Seeing my burger creation on the menu at the Bristol Lounge next week.
• Our friend Erin's bachelorette party.
• BlogHer Food in ATL! It's my first time visiting Atlanta and I'm beyond excited to explore a new city!
• A weekend in Ithaca, NY for my little brother's graduation from Cornell. How and why is this happening? It feels like it was just yesterday he was eating Cheerios while lounging in his stroller. Also, pretty sure he's going to kill me for this entire bullet point. Oh wells.
What are you loving this week?
[Chels]