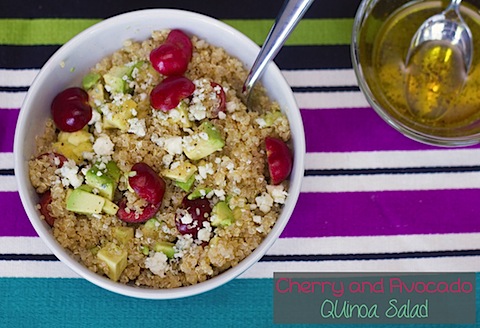 Don't judge a salad by the word "salad." Just don't. Because we all know a salad can be packed with cheese and croutons and bacon and creamy dressings. And that you may as well eat those three slices of pizza and a jug of soda because then at least you could fall into a food coma and go to pizza heaven. Food comas from salads, no matter how unhealthy said salad might be, just don't have the same impact.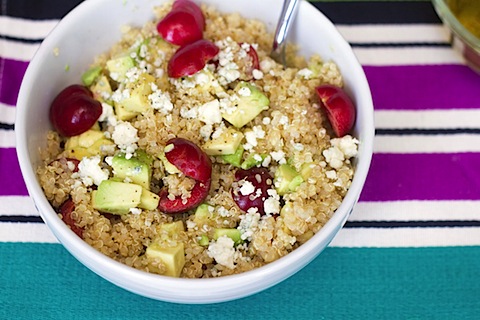 This week, I made a quinoa salad for Parade magazine. And I promise it's both super duper tasty and healthy. There's a really fine line and it's incredibly difficult to reach the optimum level of health and taste. Avocado pretty much always helps. So does fruit. And a extra-virgin olive oil. A sprinkling of gorgonzola cheese is also a sure thing.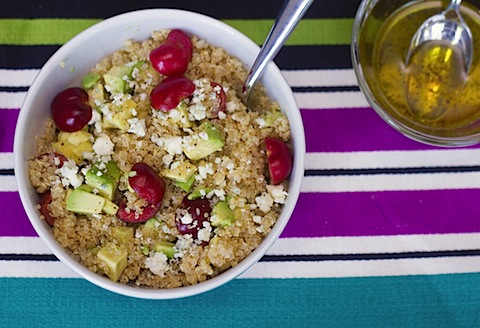 See? I guess it's not really so hard. Quinoa totally wins again. Happens every time.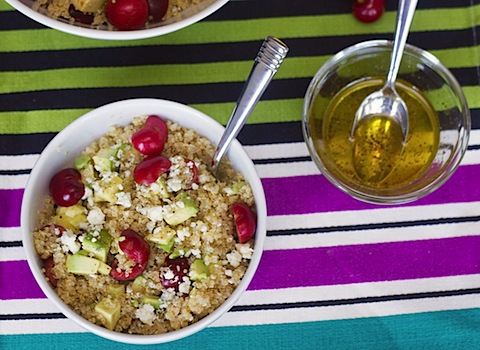 Check out my full recipe over on Parade's website. I recommend this one gets made on Sunday evening when you're done indulging for the weekend and ready to start fresh for the week. I'll be spending some time in Ogunquit, Maine, this week to celebrate my anniversary weekend and you can bet your bottom dollar I'll be indulging. Yup. Lobster rolls, cocktails, ice cream, and who knows what else. I'll report back.
Something tells me come Monday, I'll need this salad again, too.
What are your weekend food plans?
[Sues]