Chinese food is one of those things that sounds like a really good idea until you eat way too much of it and you realize it's overly greasy and just not good for you (yes, it takes eating lots of it for you to realize this common sense fact). But lo mein is just so good, right? When Sara and I were in Russo's last week, we saw lo mein noodles and I realized I it was possible for me to make my own.
I found a simple recipe for chicken lo mein and changed it a little bit. Also at Russo's I found enoki mushrooms, which I've never seen in a store before but love whenever I'm eating at a Japanese restaurant.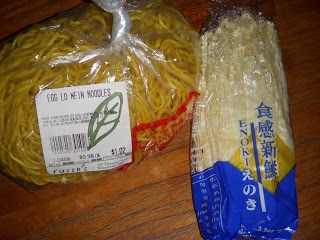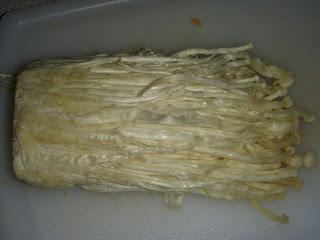 In a large pot filled with water, add whatever you want in your lo mein. I added carrots, snow peas, the enoki mushrooms, and the lo mein noodles and boiled until the pasta was al dente.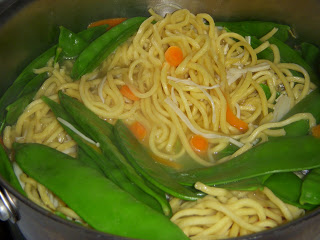 Then I mixed the cornstarch (2 t), sugar (1 t), and water (2 t) together. And added some sprouts (1/2 C), chicken broth (1/3 C), soy sauce (1 T), garlic (4 cloves), and ginger (2 t).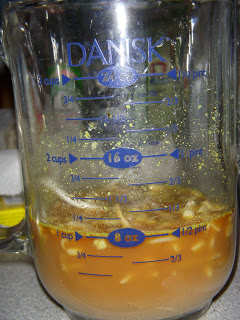 My wok was a bit too small so I got out Nina's giant one and cooked the chicken in it. Then I mixed in the broth mixture and the vegetables and pasta, and cooked for 2 more minutes.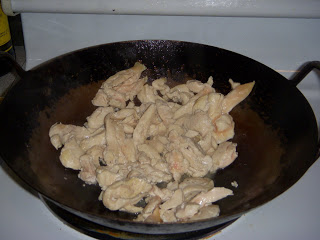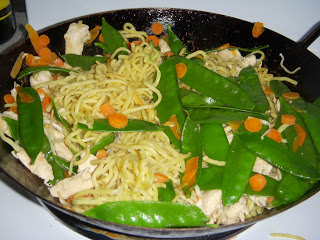 The lo mein came out fabulously and actually tasted pretty authentic, but was a lot less greasy. So you can feel a lot better about eating it!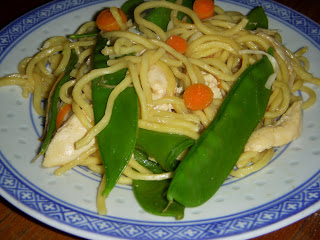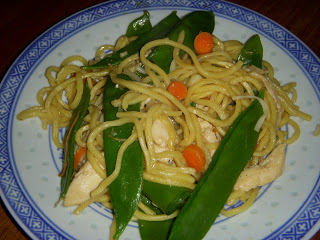 [Sues]