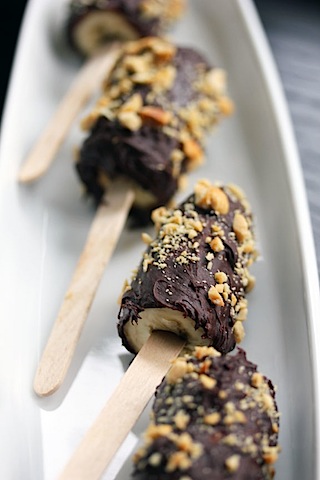 You could never classify me as a healthy blogger. I like frosting too much. With sticks of butter. Multiple sticks. And at least 6 cups of confectioners' sugar. I would eat cupcakes for dinner on a regular basis if I didn't live with someone who enjoyed eating "normal" meals. I like chocolate more than could ever be considered healthy. And I don't believe fruit and dessert are words that belong in the same sentence. Unless it's chocolate-covered strawberries. Or now? Chocolate-covered bananas. Just trust me on this one.
I love this Martha Stewart recipe because it's super easy and wicked fun (that's my Boston coming out). If you have kids, I'm sure they'd love to join you in making these (just be forewarned, your kitchen may be covered in chocolate by the end of the day). And if you don't, well, neither do I. And I had a fine amount of fun. Because I am a true believer that food should be fun. And that goes for cooking. And even without kids, I still end up with a chocolate-covered kitchen on a regular basis.
Chocolate-Covered Bananas (makes 6):
Print this recipe!
8 oz. semi-sweet chocolate, chopped or chips (dark chocolate would be awesome, too)
6 popsicle sticks (or something similar)
2 bananas, peeled and cut into thirds
⅓ C peanuts, coarsely chopped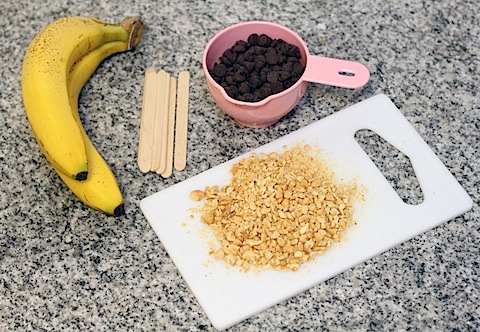 Start by heating your chocolate over a double broiler (or simply a heat-proof bowl/pot placed over a pot of boiling water). Stir the chocolate until it's all melted.
Cut your bananas cross-wise into three pieces and insert a popsicle stick into the end of each.
Dip bananas in chocolate to cover completely. My chocolate was fairly thick, so I mostly spread it on. In a messy fashion. Welcome to my life.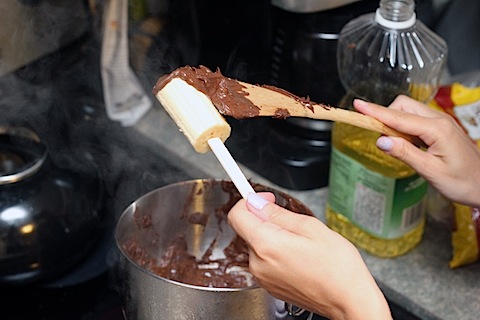 Continue until the entire banana is covered.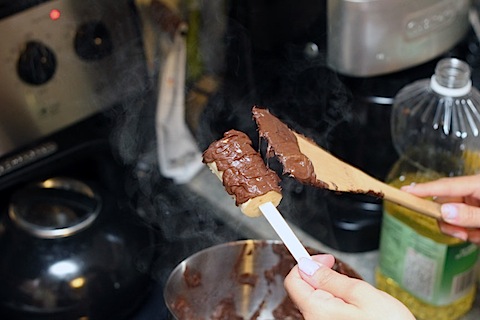 It's not as easy as it looks, people! And it's not Susie in the kitchen if a mess isn't being made.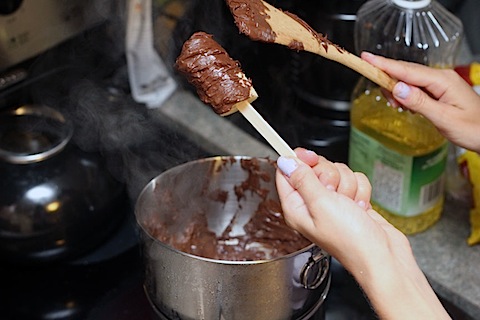 But I finally managed to completely cover the banana in chocolate. Next time I think I need to use a higher-quality melting chocolate.
Then sprinkle each banana with peanuts.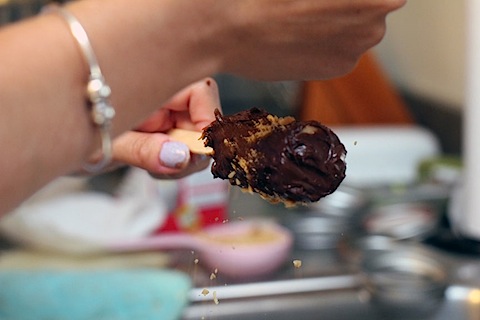 And place on a parchment-covered baking sheet.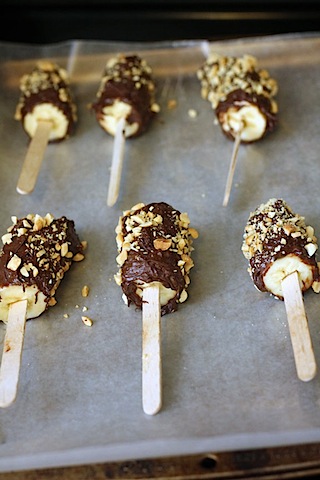 Once you've covered all the bananas in chocolate and sprinkled them with peanuts, refrigerate them for about 20 minutes and up to three days.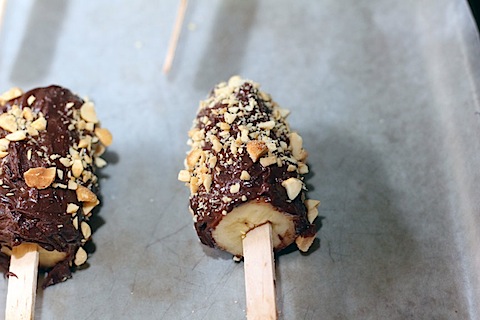 And then. They're ready to enjoy!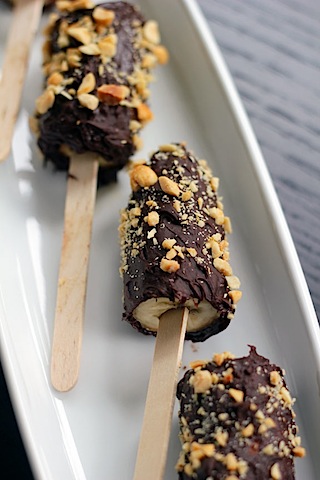 OK, so these are admittedly a bit silly. But I honestly could not resist. Right when I saw the recipe in Everyday Food, I ripped it out because they were too cute to say no to.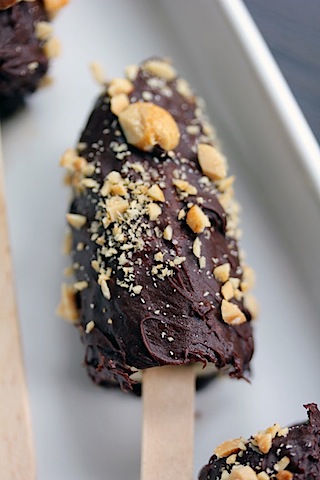 And if you've never tried chocolate and bananas together, it's a combination you really need to get behind. And, in my mind, it's pretty much guilt-free since it involves a large piece of fruit. Potassium!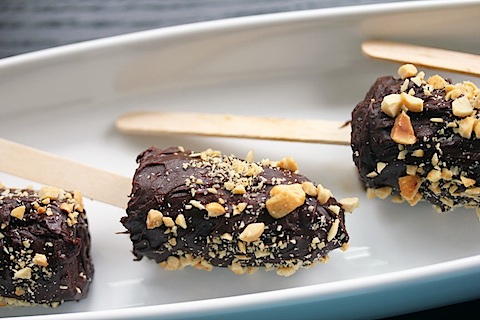 Plus, how adorable would these be at a summer garden party? I'm not even sure who has garden parties these days, but if you know of any, you should serve these. I'd be there in a second!
What's your favorite "makes me feel like a kid" dessert to make?
Happy almost weekend!
[Sues]