I think it's strange that until last year I had never had Matzo. Considering I have many Jewish friends and my roommate of 3 years was Jewish, I don't know how I avoided it for so long. When Sara invited me over for Matzo soup and kugel (though she's not Jewish either, she loves Passover foods), I told her I'd make some kind of matzo dessert, having no idea what that would be. But I quickly discovered a recipe for Chocolate-Covered Caramelized Matzo Crunch and thought it sounded perfect.
Chocolate-Covered Caramelized Matzo Crunch:
4-6 sheets of unsalted matzo (I used 4)
1 C unsalted butter, cut into chunks
1 C firmly-packed light brown sugar
Big pinch sea salt
1/2 t vanilla extract (you know me, I used a full teaspoon)
1 C chocolate chips
Anything else you want on top- I used toasted sliced almonds, but you could use any type of nut, or chocolate treat.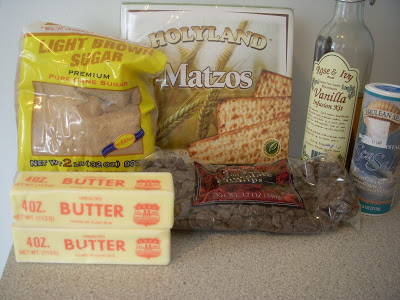 First, turn your oven on to 375 degrees. Line a rimmed baking sheet (11×17″ works best) with foil so it's completely covered. Then you're supposed to line the foil with parchment paper. I realized that I was out of parchment and didn't even have any wax paper, so I just put a little cooking spray on the foil and it ended up fine. Then cover the baking sheet with matzo, breaking it into pieces to make it fit.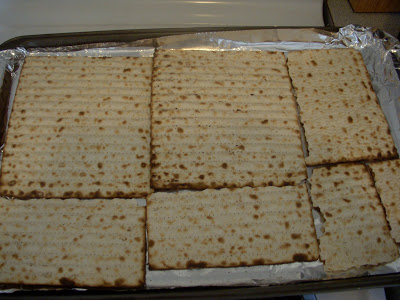 In a saucepan, melt your butter and brown sugar over medium heat.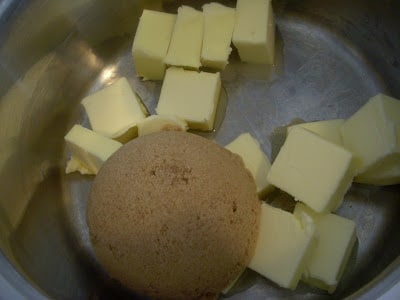 As it melts, make sure you keep stirring it.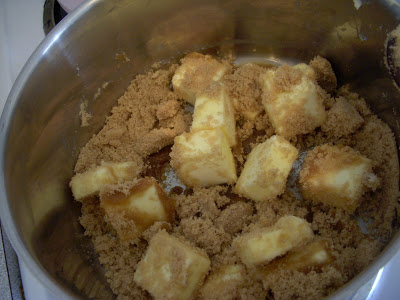 Bring it to a boil and let it boil for about 3 minutes, stirring constantly. Until this was actually boiling, I didn't even realize I was simply making caramel. It was soo easy!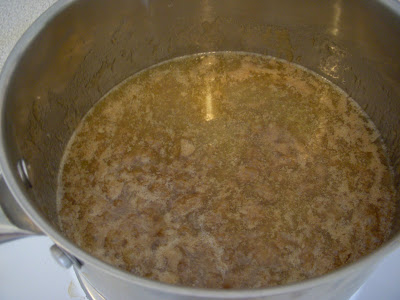 Then remove it from the heat and add the vanilla and salt.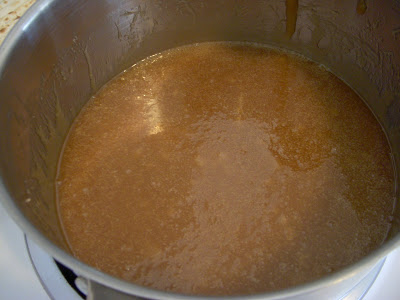 Pour the mixture over the matzo and spread it around with a heatproof spatula. Now, put the matzo in the oven and turn the oven down to 350 degrees and bake for 15 minutes. Check on it during this time and if you see it burning in spots, take it out from the oven, turn the heat down to 225 and put it back in.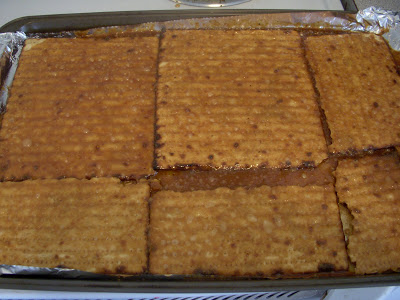 Once the 15 minutes is up, pour the cup of chocolate chips over the matzo.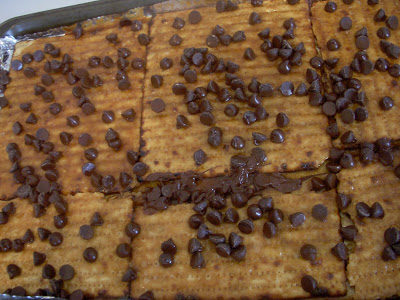 Let them sit for a few minutes while they start to melt. Then spread the chocolate around with a spatula.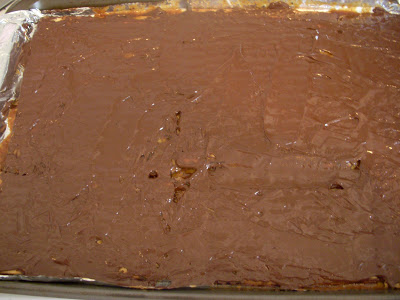 I was going to leave my matzo simple like this, but then I thought it looked it a bit boring. So I toasted some sliced almonds, chopped them up, and sprinkled them on top. And I'm really glad I did because it added a great touch.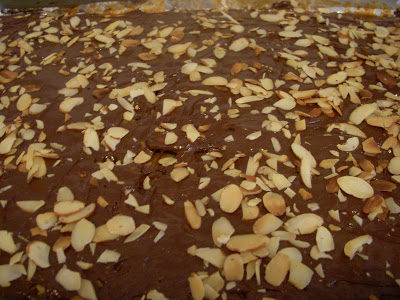 Once the matzo is cooled, you can break it into pieces.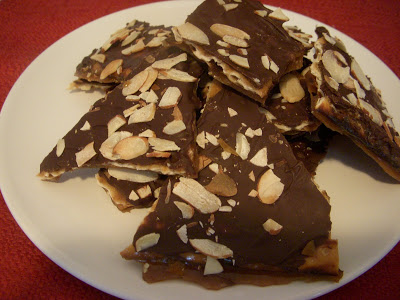 I have to admit I was a bit skeptical about making such a delectable treat out of matzo, but wow. You would have noo idea that this is actually made from matzo because of how absolutely delicious and decadent it was. It tasted a lot like toffee, but a bit lighter due to the matzo.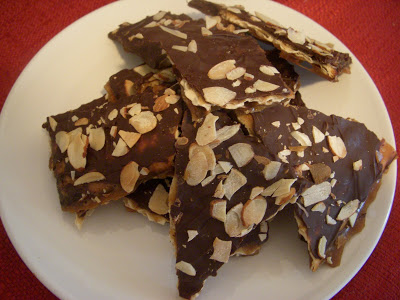 This is definitely a treat I will be making again. It was fast, easy, and super delicious and it made the perfect dessert to Sara's other dishes. Now I want to see what other amazing things I can do with matzo; who knew it could be so flavorful and fun?!
[Sues]