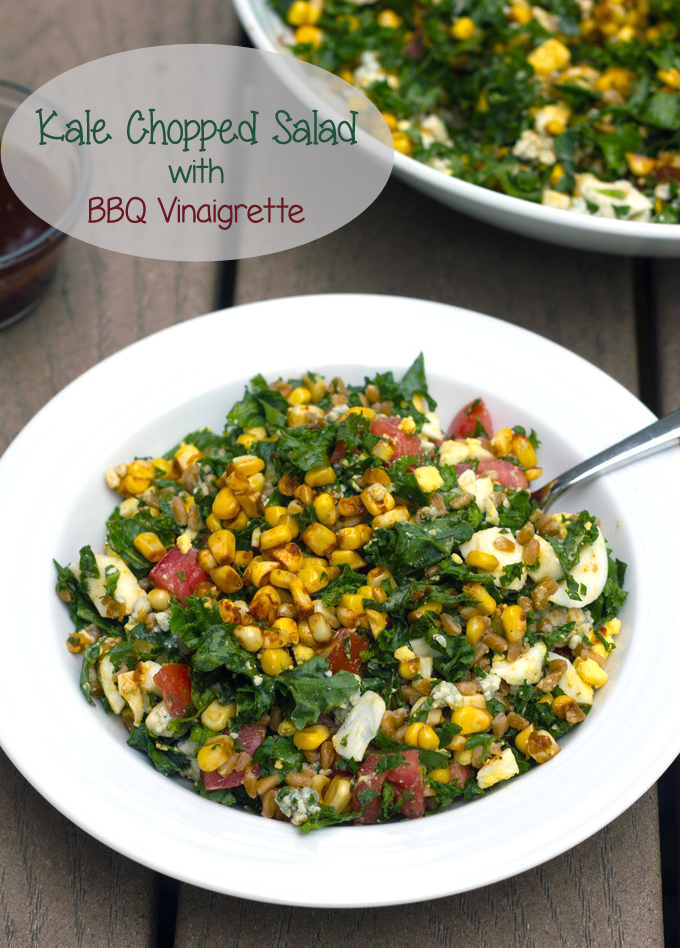 I want to promise you something. Something important. I promise you that I only post salad recipes on this blog if I'm really, really excited about the salad. Really excited as in I ate the salad for dinner and then packed leftovers for lunch the next day and then broke out my lunch at 11:00 a.m. because I couldn't wait another second to eat the salad again.
This is one of those salads. And not only am I posting about it here today, but I posted the recipe over on the Parade magazine website.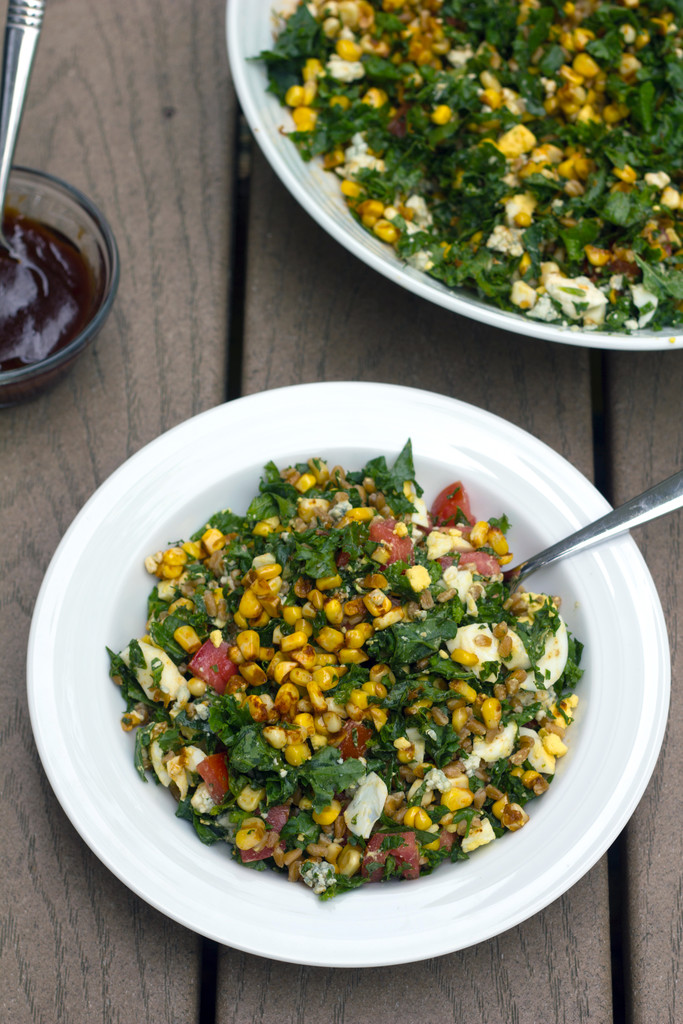 And though I'm currently sitting in bed writing this post, I'm seriously considering getting up and making up another pot of farro, so I can recreate this salad once again. And I probably would if the giant bag of kale I got this weekend hadn't already gone bad (ugh, who would have ever thought I'd be legitimately upset over a bag of kale going bad??).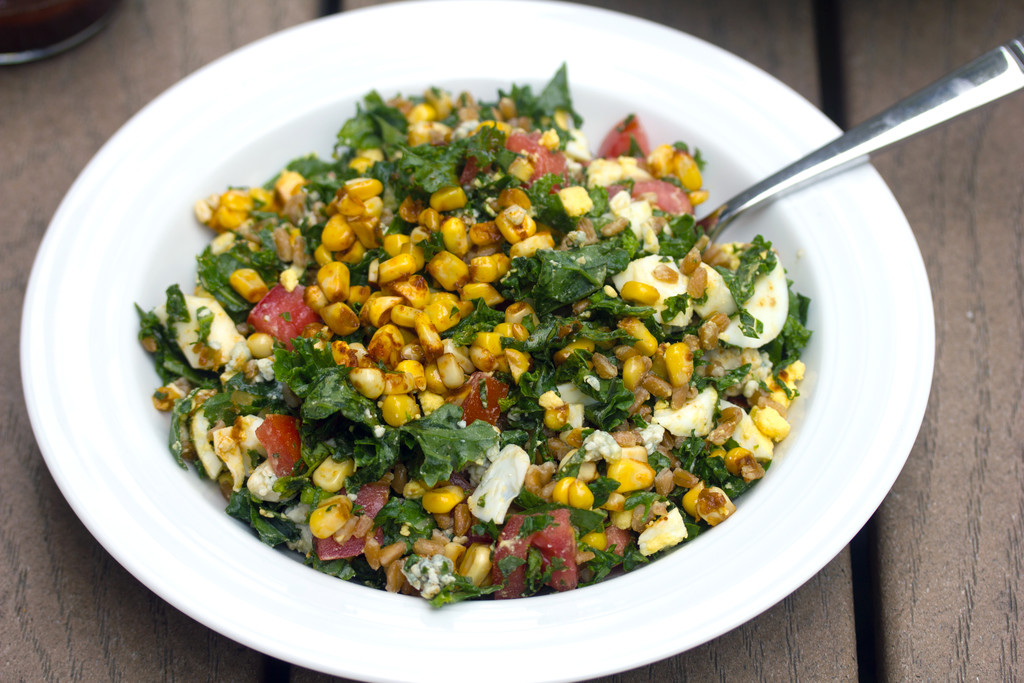 Raise your hand if you think chopped salads are the best salads.
I love arranging chopped salads perfectly in their serving bowl before tossing them. Because I love all the colors.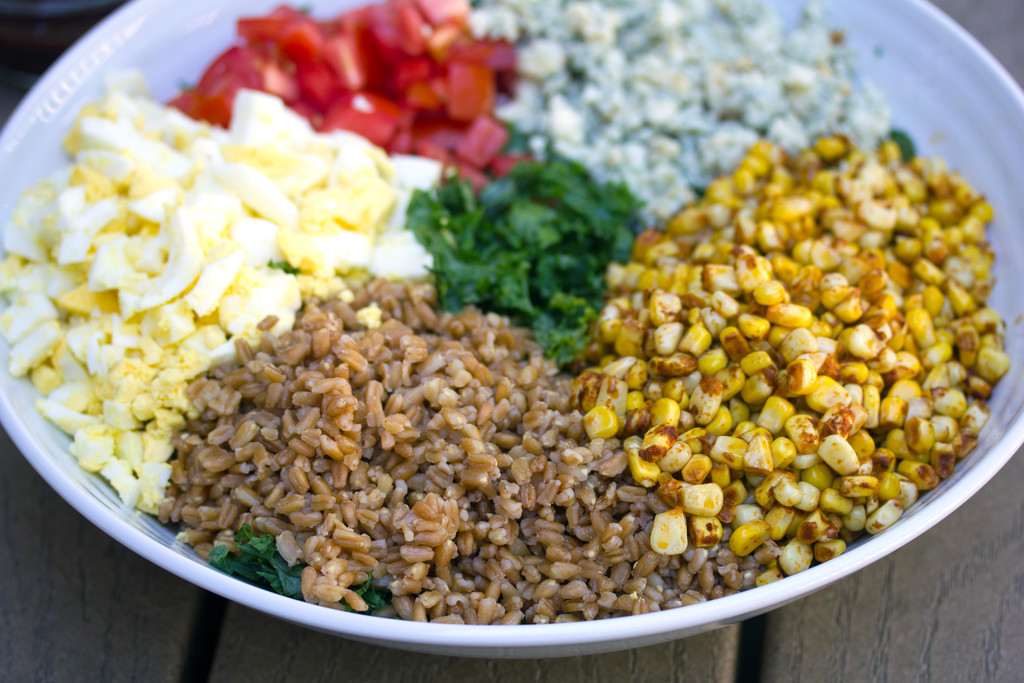 Yes, I probably have issues.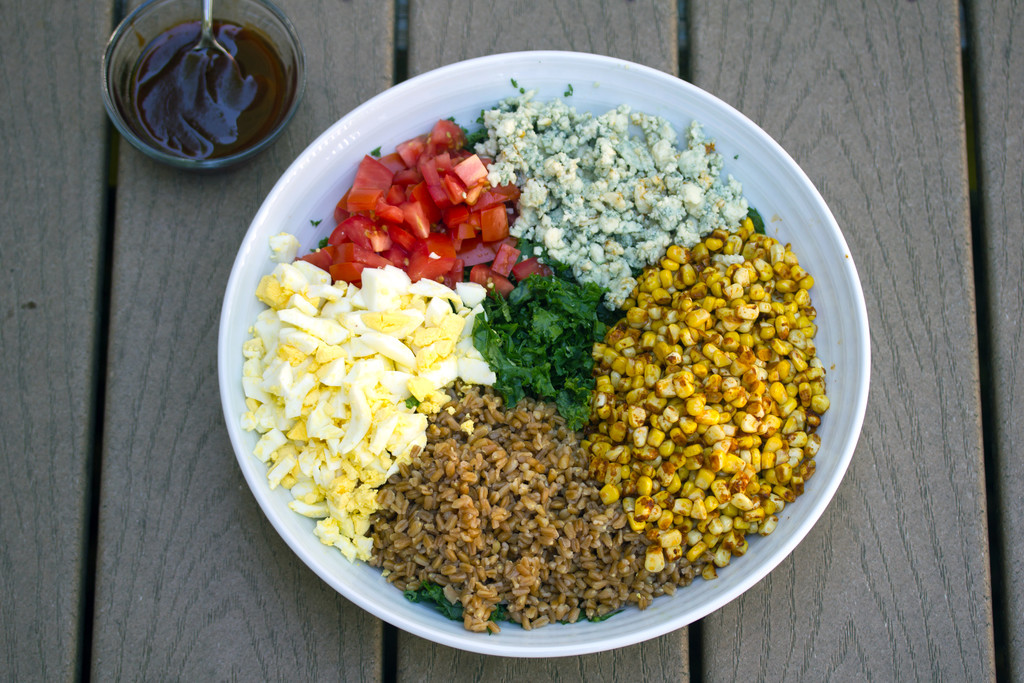 But then you mix them up and they're still beautiful.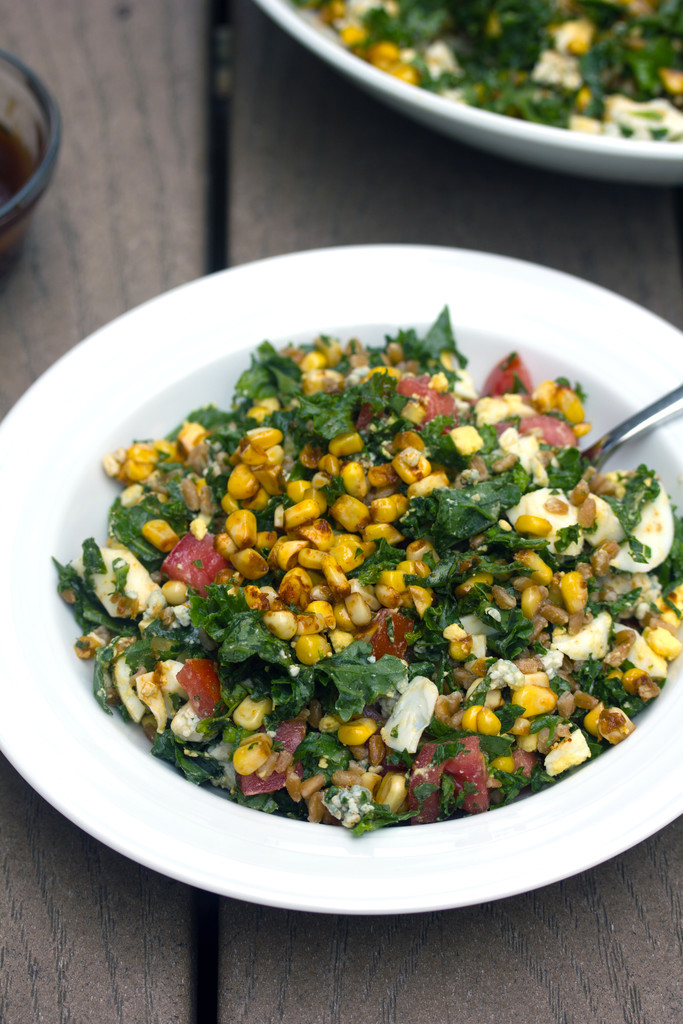 Favorite part about this particular one? Well, I'm always a fan of hardboiled egg in salad.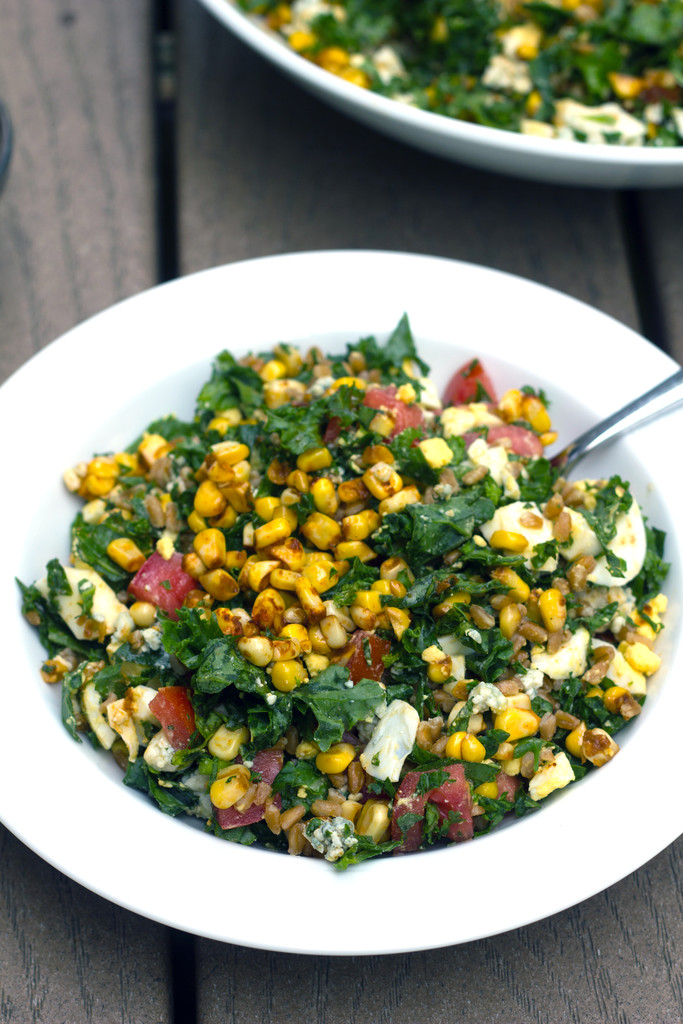 But I mean, there's chipotle corn in this one, too. And kale massaged with lime juice. And farro.
OH WAIT. I also topped this with a BBQ vinaigrette.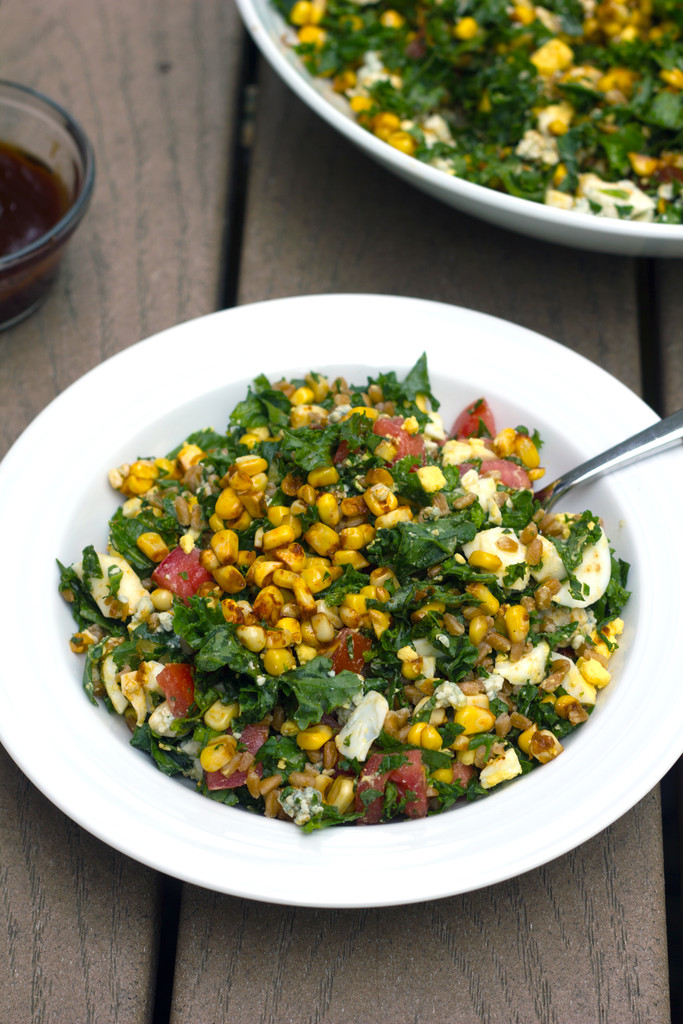 So, basically I can't decide. Is everything a correct answer? That's what I thought.
I hope you'll head over to the Parade magazine website, so you can get the recipe for my Chopped Kale and Farro Summer Salad with BBQ Vinaigrette. And then I hope you'll make it and see why I'm about to get out of bed to make another one.
What's your favorite thing about chopped salads?
[Sues]