Remember 2GuysUncorked? Back in February 2008 we chatted with them about food and wine and how they can best be paired. Recently, the guys were in town for New Years celebrating with a bunch of other Cornell grads and we decided to meet up with them. Sues and I obviously had to bring one of our culinary creations. We chose the Classic Crumb Cake from Martha Stewart's Baking Handbook, that my brother gave to me for Christmas.
Here's what you'll need: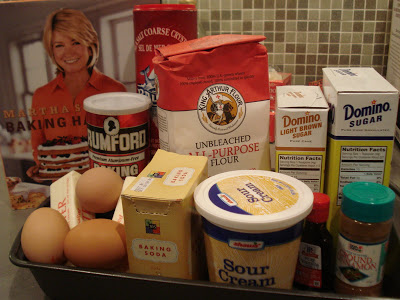 10 tablespoons unsalted butter, room temperature

2 & 1/2 cups all-purpose flour

1 teaspoon baking powder

1 teaspoon baking soda

1/2 teaspoon salt

1 cup granulated sugar

3 large eggs

1 & 1/4 cups sour cream

1 teaspoon vanilla extract

Crumb Topping (see below)

confectioners' sugar for dusting (optional)
Crumb Topping
3 cups all-purpose flour

1 cup packed light brown sugar

1 tablespoon ground cinnamon (we added a little bit extra)

1 & 1/2 teaspoons coarse salt

1 & 3/4 cups unsalted butter, room temperature
Here's what we did:

• Preheat oven to 350 degrees.
• Butter a 9″x13″ pan and set aside.
• Mix together flour, baking powder, baking soda, and salt. Set aside.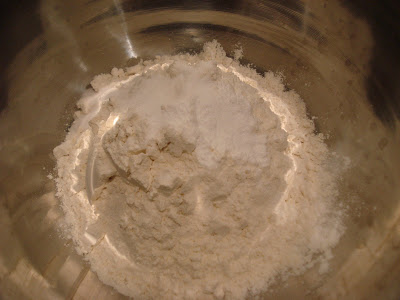 • In the bowl of an electric mixer, beat butter and sugar on medium speed until light and fluffy.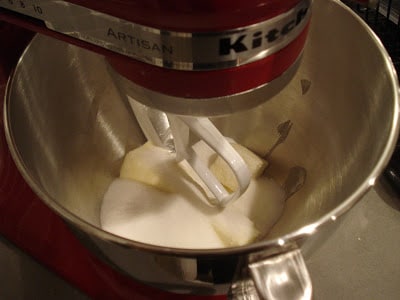 • Add eggs, one at a time, mixing well after adding each. Add vanilla, flour mixture, and sour cream. Mix just until blended.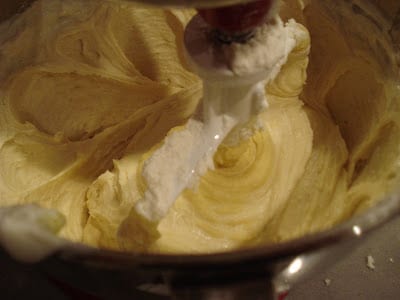 • Spread batter evenly into pan.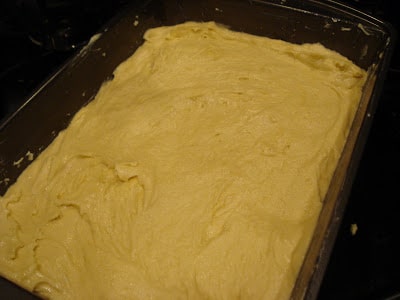 Next, make the crumb topping.
• Combine flour, brown sugar, cinnamon, and salt.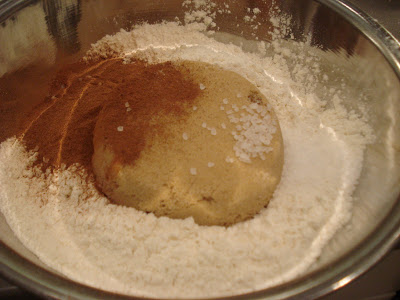 • Cut in the butter with a pastry blender (we used a food processor, you could also use a fork). When well mixed, the mixture should form large, moist clumps.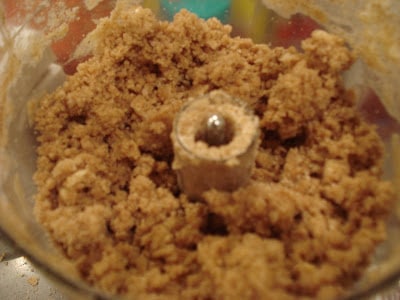 • Now spread the crumb topping over the batter in the pan.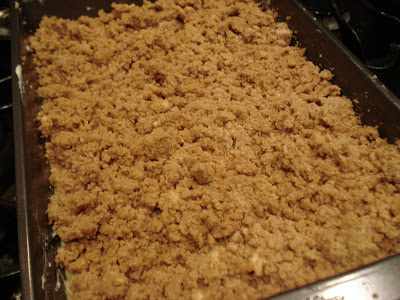 • Bake for 45 to 50 minutes until golden brown. Turn the pan once during baking. Cool on a wire rack.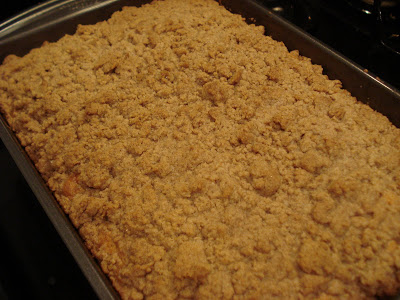 • Dust with confectioners' sugar (optional).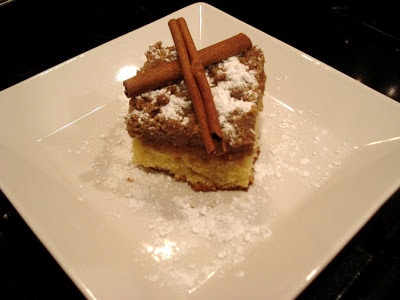 We had a ton of fun hanging out with the guys and all their friends, playing a wicked fun game of Catch Phrase and touring the amazingly interesting house they were all staying in (Note to self: never build a jacuzzi immediately next to your bed with nothing to separate the two…weirdest thing ever). From what we heard the crumb cake was a hit. It was so great to see Jon and Ted and we can't wait to plan a trip to San Fran to join them for some wine tasting!