One of my best friends/favorite college roommate just started a website featuring her very own unique line of greeting cards at Clipped Greetings. Kyle is one of the most talented people I know, and from the time I met her (the 1st day of freshman year at UNH), she has been doing something crafty and creative. Whether it was on the floor of her dorm room, her sorority day room, our apartment, or the 5-person suite the 2 of us shared, I could always find her sitting there cutting, rearranging, painting, gluing, etc. and creating amazing works of art. The summer after senior year she tried to teach me to knit and, though she was a fabulous teacher, I currently have the half-done blanket in my apt. closet (3 years later…I still vow I'll finish it, but Kyle? I might need a refresher course).
Here's what Kyle says about her cards:
Clipped Greetings is what I like to think of as a unique alternative to mediocre chain store cards. Sorry, you won't see any dogs holding balloons here or obnoxiously loud "singing" cards. Every Clipped Greetings card is handmade with great attention to clean lines and aesthetics with a touch of humor. Designs are rarely duplicated making each mini-canvas a true individual. I find that most people enjoy touching the different layers of paper, so the pictures here don't really do them justice. Of course they're great for sending but I may just frame a few as well. Enjoy!
And here are some of my personal favorites: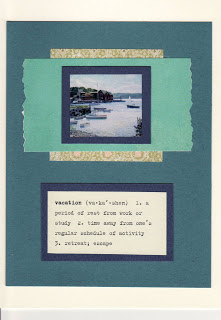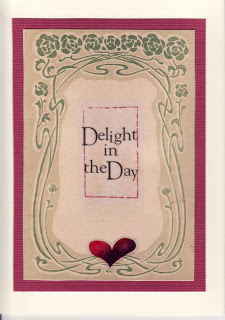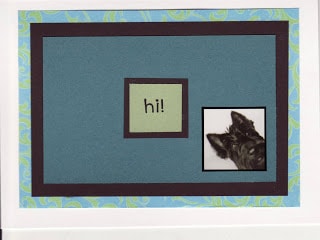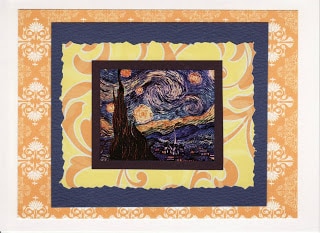 But really, you should check her site out…and be sure to bookmark it, because she's going to be updating all the time!
[Sues]