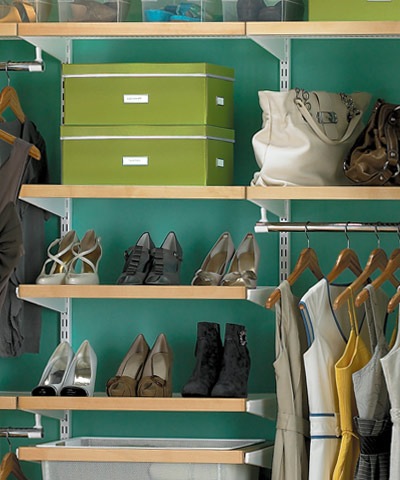 (Source)
Wouldn't life be splendid if you had a closet like that?
I'm currently in the process of gutting my entire closet. It's one of my birthday gifts to myself. Are you scared for me?! You should be because it might suck me in and I'll never see the light of day again. Anyone who knows even a tiny bit of information about my wardrobe knows this will probably wind up taking far longer than it should. I often say the amount of clothes I own should be illegal. So, arrest me.
But a couple weeks ago I had the Today Show on in the background and heard a preview for the next segment, Declutter your Closet and Simplify Your Life, promoting Jill Martin and Dana Ravik's new book I Have Nothing to Wear. I actually ended up DVRing the segment since I had to run to off to work and I'm really glad I did because there were some crucial points made about revamping your wardrobe and closet.
First, Jill said any time you utter those words "I have nothing to wear" you most likely need to get rid of about 75% of your wardrobe. I nearly fell out of my chair when I heard this and the first thing that came to my mind was "Mmmk, am I going to have to walk around in my undies now?!" For some reason, I feel like most people who say they have nothing to wear always go out and buy more clothes just because it seems easier. Doing so basically prevents you from taking inventory of what you already own. But the more I thought about it the more I realized the clothes I do wear the most are classics, basics mixed with fun accessories, or a select few current pieces. And to be completely honest, I hardly ever wear anything that's buried in the bottom of my drawers. Which technically means someone could go into my bedroom and steal armfuls of my clothes and I probably wouldn't even notice they were gone because I have no idea what I even own. All I do know is that the amount of random t-shirts, absurd amount of jeans, and any clothes I bought years ago that still have tags on them have got to go. Quickly. As in before the Fall starts because there's nothing I love more about Fall than the clothes and I'm ready to make room for ones I'll actually wear.
I also think anytime someone is looking through their closet and says "Ohhh, I never knew I had this!" or "Ohhh, I forgot all about this!" it means it's time to revamp the closet!
So here's my plan of attack:
Jill suggests starting by making three piles:
• Keep
• Donate
• Maybe
I'll probably scratch the "maybe" pile because I know anything I toss in that pile will wind up in the "keep" pile because I can't make a decision if my life depended on it. I'll substitute the "maybe" pile for a pile called "Bring to Second Time Around or a similar consignment shop that buys used garments so I can try to make a little moolah off of my clothes". I'll try to abbreviate the name of that pile before the time arrives 😉 Like I said, I have several items that still have tags on them or are in perfectly good condition but if I'm not going to wear them (or have never worn them) I'm forcing myself to just get rid of it. This will be tough. Hold me.
After the piles are made I'll immediately bag up the clothes that need to be donated and the clothes that are being sold just to get them out of the space. On the Today Show segment Jill went to a girl's apartment to assist her in cleaning out her closet and they wound up with 13 bags of clothes to donate. THIRTEEN. Dear goodness.
Now comes the organizing part and actually putting things back into the closet. I've been a fan of Huggable Hangers for years now ever since my grandmother sent me a bunch for Christmas one year (currently on sale at Container Store for $6.99/10) and that's what Jill recommends as well. These hangers are nice and thin, which conserves space, and prevent clothes from sliding off and falling on the floor.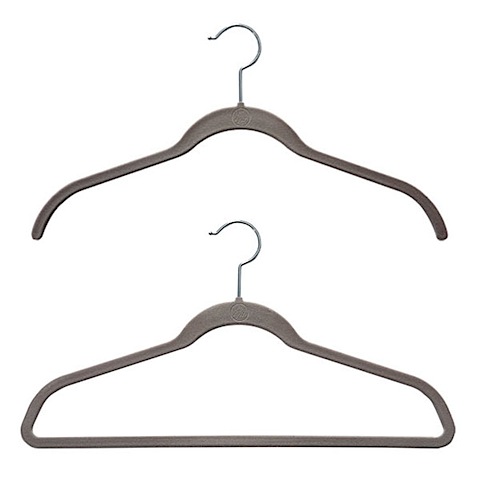 And I've always, always, always been envious of people who have stellar shoe organizing skills. Please note: this is mostly people in magazines as I've never met a real live person who has such skills. You know what I'm talking about. The polaroid pictures on the clear storage bins. Dare I say I'm going to do this? Well, I can promise I will do the plastic shoe bins part because they're only $1.79 at The Container Store. Which means I can easily afford to house all of my shoes in style.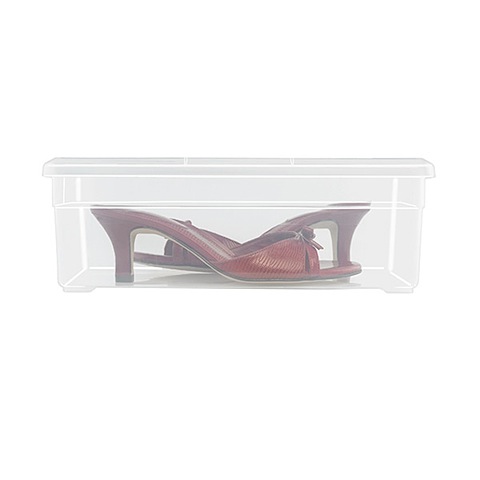 While visiting my brother's new dorm I saw that he put one of his dressers in his closet which is an idea I might have to steal. Not only does it save space on the floor of your bedroom but it helps keep the closet organized and prevents those annoying piles from forming on your closet floor. I'm throughly enjoying these 3-drawer carts ($19.99, Container Store) that I'd probably use to store linens.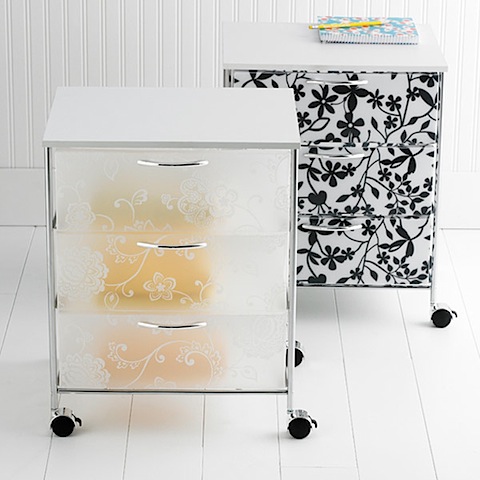 My goal is to give myself a week to get this done. And I fully plan on sharing the results with you all mainly because it will hold me accountable. Yes, I will be posting before and after pictures. I know for sure it won't look nearly as good as the first photo of this post because I rent and I'm not about to install an intense closet system. But I fully intend on working with what I have, getting creative, and getting rid of loads of clothes so the ones I keep can have space to breathe.
What are your tips for maintaining your wardrobe and closet space?
[Chels]