This past Friday night Sues and I were invited to attend the wonderful event, Cooking for a Cause at the Seaport Hotel in Boston. It's a night filled with culinary genius to benefit Cambridge's not-for-profit East End House, which offers important and often life-changing services to children, families, and individuals in the surrounding areas of Cambridge.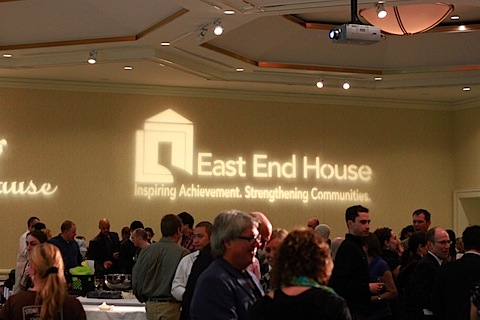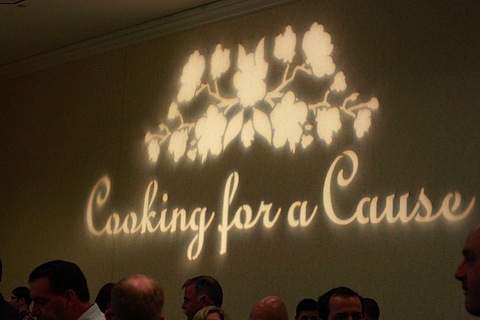 East End House is particularly unique in that we have been committed to improving the lives of community members for over 125 years. As a result of programs at East End House, parents are able to work to provide for their families, children are able to develop in a safe, nurturing, and educational environment, seniors no longer have to live in isolation, hungry families are fed, and the surrounding neighborhoods have a place to come together in the spirit of community.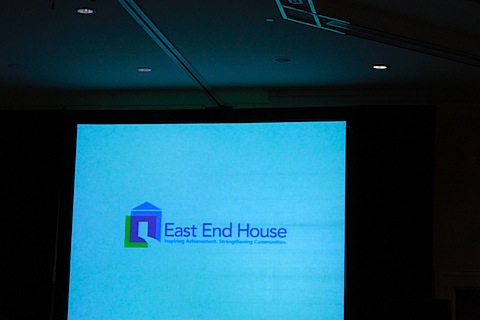 There was a short presentation of families who have benefited from sending their children to East End House, too. It was neat to see and hear the success stories! I obviously got teary eyed… I love a happy story!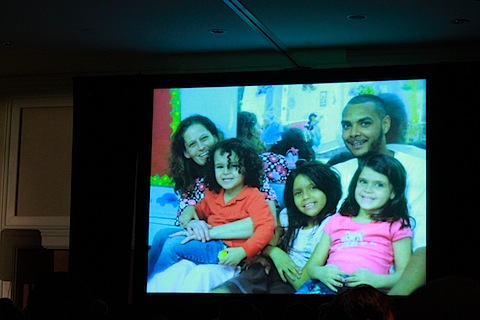 We got to the event about an hour after it started because I had to deliver a wedding invitation job I'd been working on, so by the time we arrived the place was packed. Which is such a good thing because all of the money raised went directly to the East End House! After we checked-in at the press table we slowly made our way into the ballroom where the event was being held. We mingled a lot and bumped into some blogger friends and also finally met Jon Ross-Wiley, the co-founder of Local in Season! There was a LOT of food, so here are some of my favorite photos from the evening: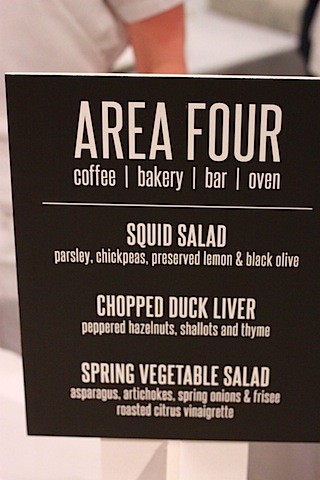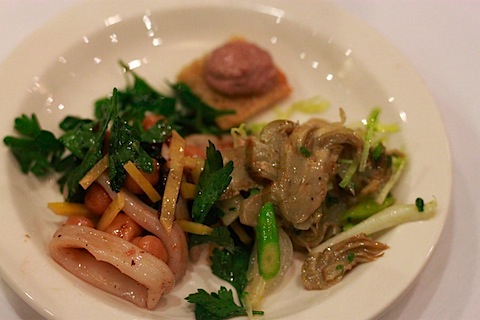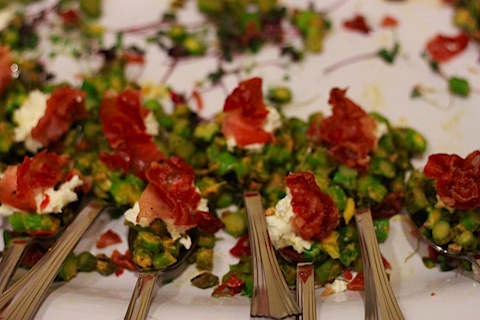 (Chef Brian Poe's spoonfuls of art)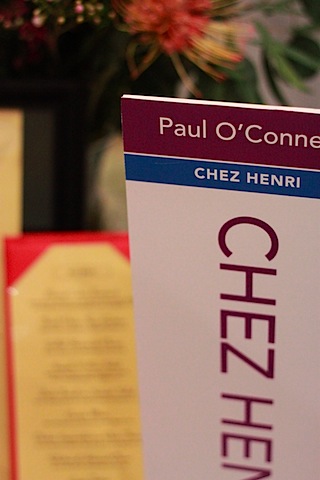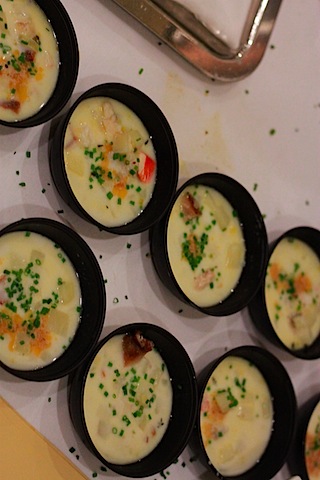 A lobster chowder!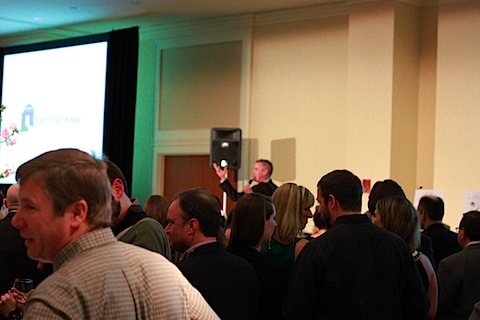 Billy Costa, of Boston's Kiss 108FM was the Master of Ceremonies.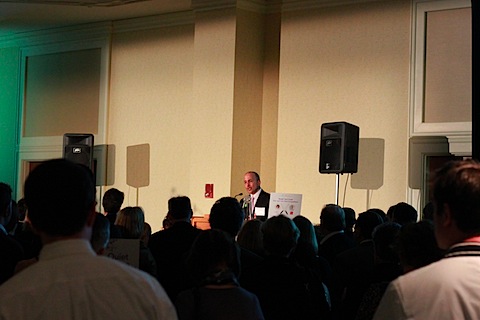 And the President and CEO of East End House, Michael Delia spoke as well.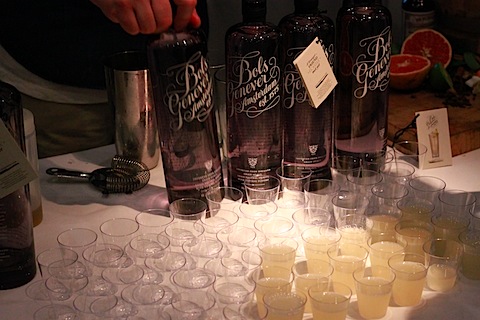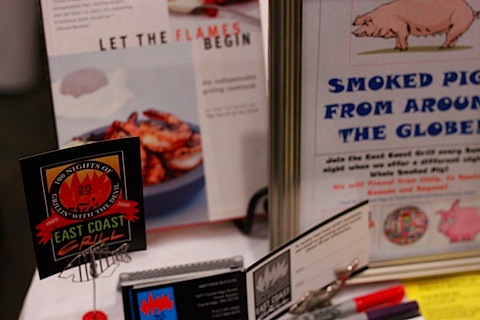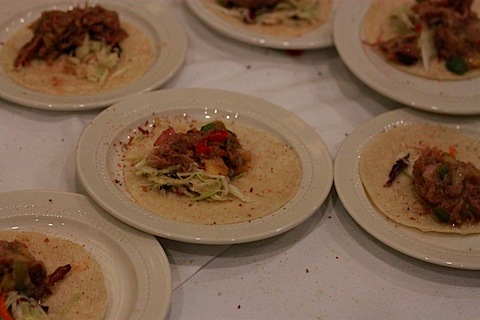 Tacos from East Coast Grill!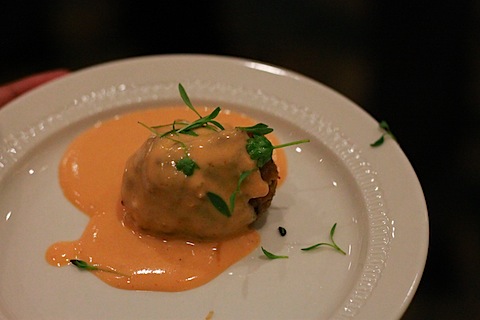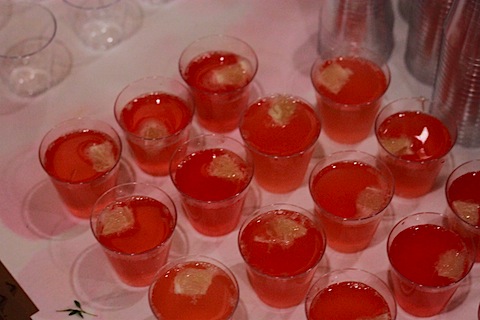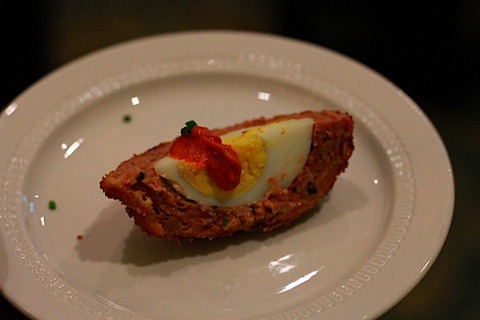 I think I died for a hot second and came back to life after eating this chorizo and hard boiled egg bite from Chef Will Gilson at Garden at the Cellar. SO GOOD.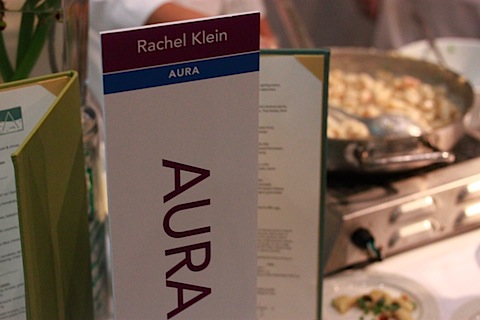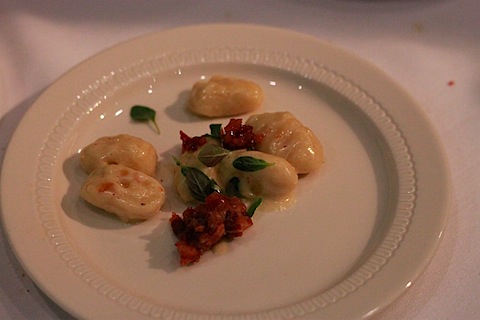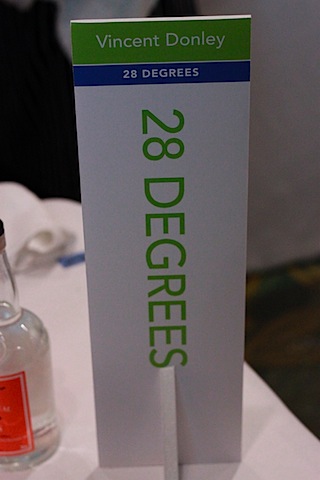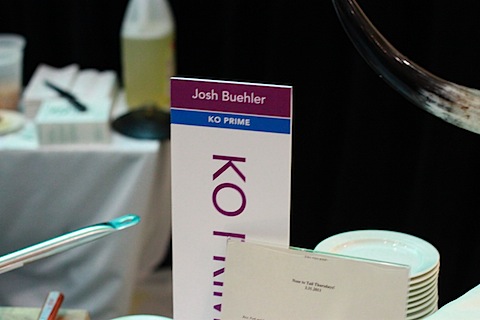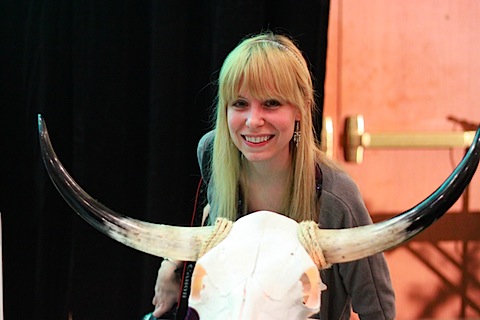 Sues with some antlers.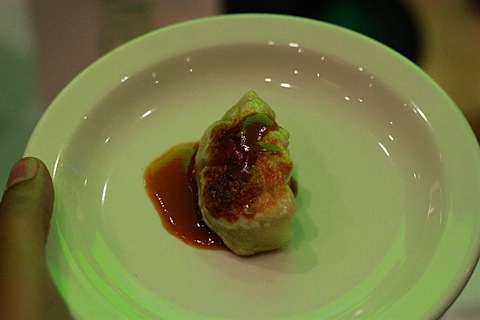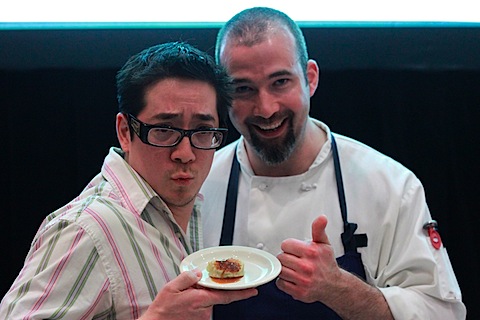 Hanging with Asher Karnes of KO Prime. This photo makes me giggle 😉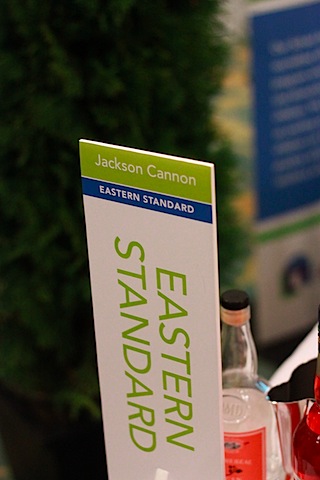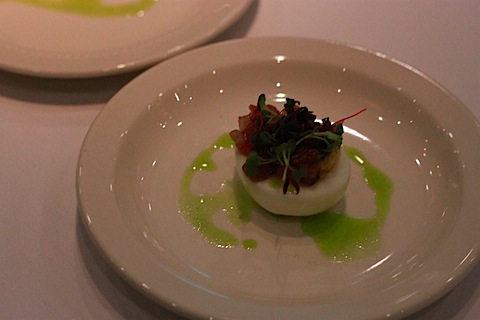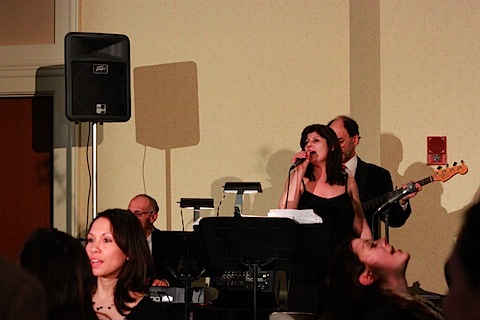 We also "boogied" to the sweet sounds of The Winiker Orchestra.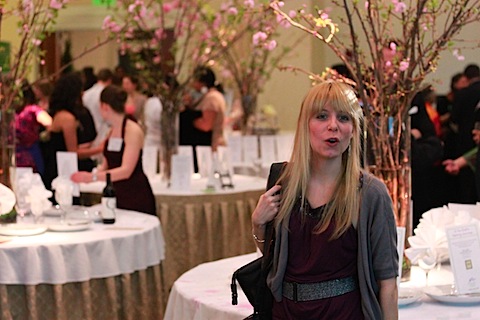 This is Sues boogying 🙂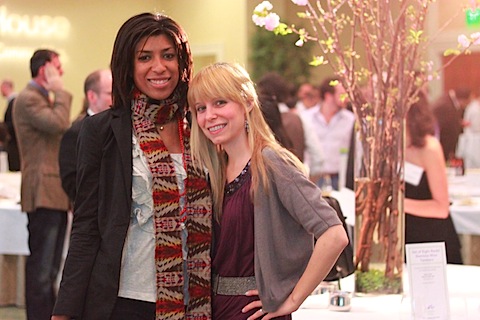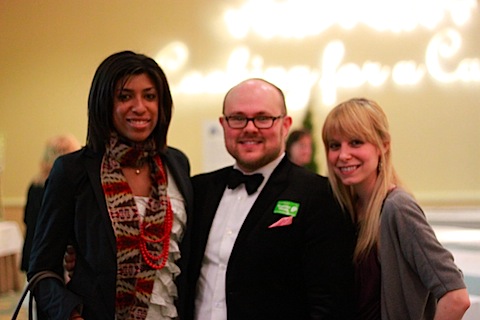 Us with our friend Dustin who was the producer of the event. He did an unbelievable job making sure everyone was in the right place and moving his way through a crowd of hundreds of people!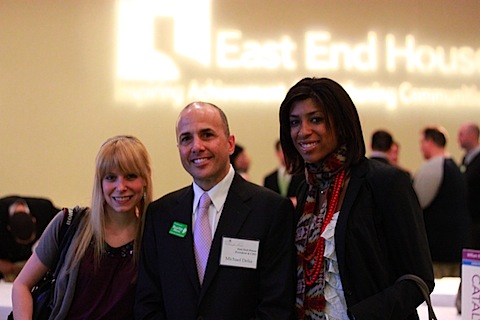 And us posing with the President and CEO of East End House, Michael Delia!
It was a terrific night filled with good people, kind chefs, and delicious food. There are many ways to donate and volunteer with East End House, too, so be sure to take a peek!
———————————————————————
Last week was LONG and kind of rough in terms of having a hectic schedule and just feeling like I was being pulled in every direction so I was definitely craving the weekend. My roommates' birthday is tomorrow, so her brother (who was on a couple episodes of Say Yes to the Dress!) and his ahhh-mazing friends came to visit from NYC this past weekend. We all hung out at our apartment then went to Market in the Financial District to celebrate with a huge gang of people. It consisted of this: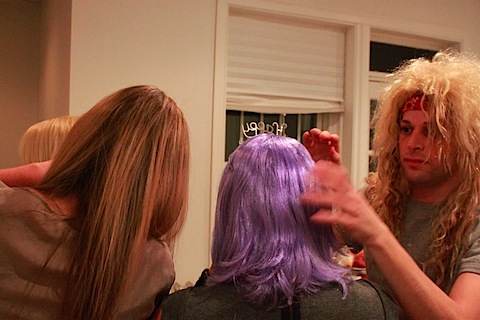 Serious wig preparation.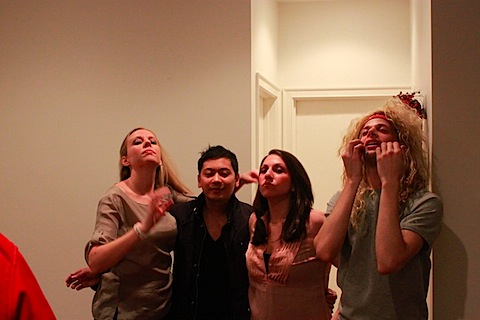 Candid snaps.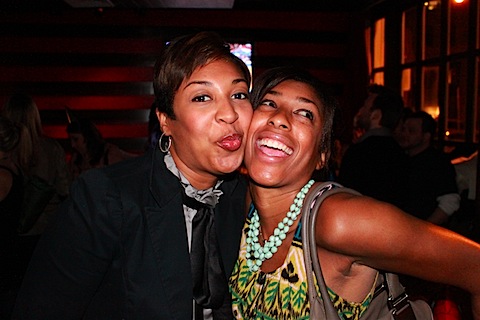 Goofiness with the sister.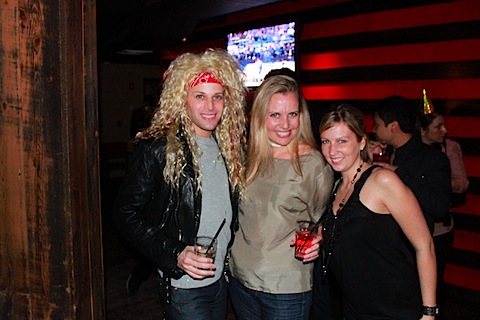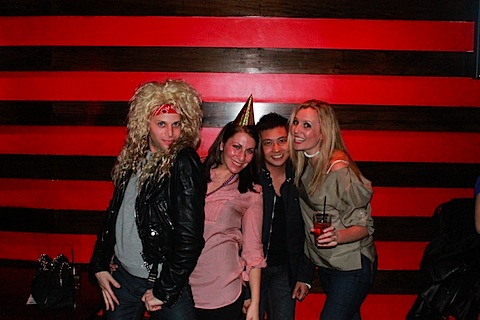 Posing like rock stars.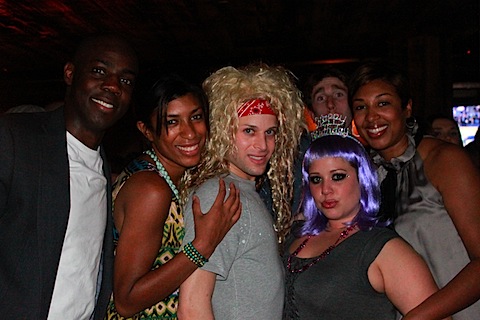 Siblings!!!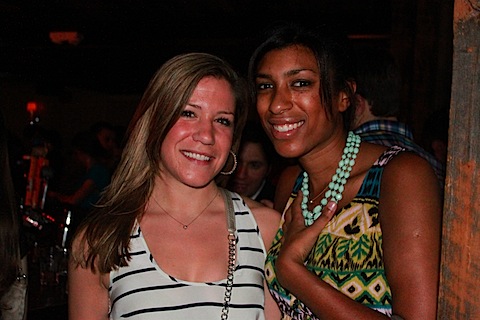 One of our readers, Liz, recognized me while we were out! So we snapped a picture. Hi, Liz 🙂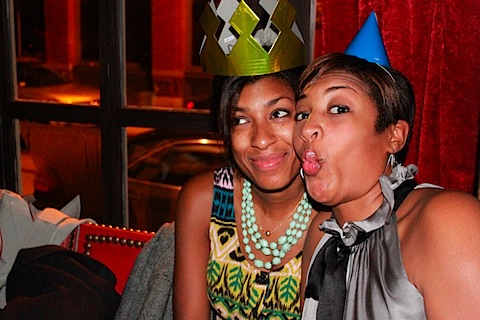 Fish facies.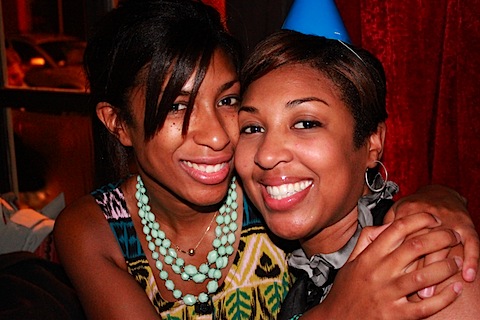 And love 🙂 I was so glad my sister and brother-in-law came out, too. It was a blast and, really, just what what I needed. Although, now I have a sore throat and am praying that I'm not getting sick again! Boo!
Sunday morning we all got brunch at Lineage in Brookline.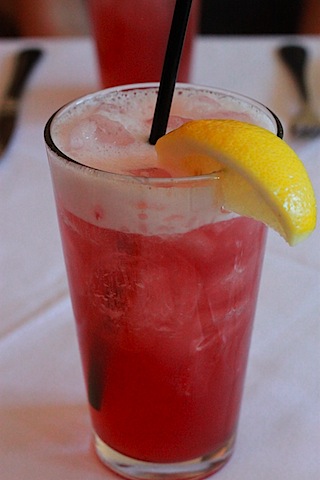 Pomegranate lemonade!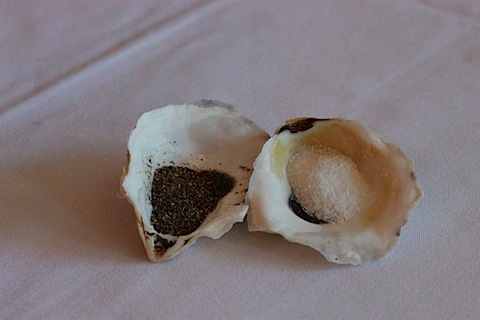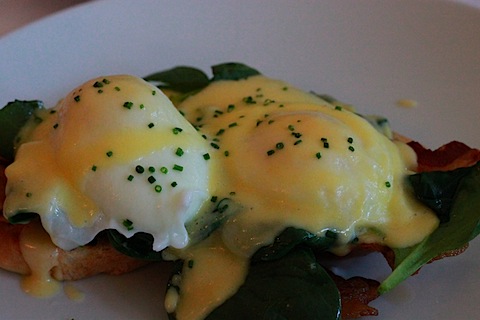 And Eggs Benedict, of course!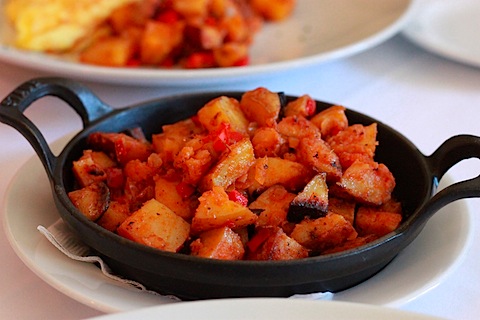 Just what the doctor ordered 😉
[Chels]