So, I realize not all of our readers are fans of Boston sports. In fact, many of you probably despise all things New England sports-related (but still love us, riiight??). But really, you should know, Boston sports are the absolute best.
I mean, how can you not love that the Red Sox were horribly cursed for 86 years and were constantly the underdogs before they came back in 2004 and actually started following through and winning (come on, all you Cubs fans know you want to feel this same way someday).
And how can you not love that the Patriots, well, that the Patriots are just plain good and even had a pretty great season despite the fact that Tom Brady was out for its entirety.
And you have to love the fact that the Celtics were another team of underdogs until last year when Paul Pierce, Kevin Garnett, and Ray Allen teamed up with the other guys to win their first championship in 22 years.
And the Bruins? Well, let's just say the Bruins are actually winning games this season and making hockey kinda exciting again.
OK, so maybe you don't have to love any of these teams. I understand. If you were writing about New York, I might have to respectfully disagree with you too. BUT, if you do love New England sports or you know someone who does, then you should probably also know about CPR Gear. CPR Gear is a new company that designs ultra-cute vintagey-looking New England sports related apparel. Basically, CPR stands for Celtics, Patriots, Red Sox, but they swear the Bruins are included too. CPR is "the heartbeat of New England." Get it? I KNOW. Anyway, here are Sara and I modeling our fabulous CPR t-shirts: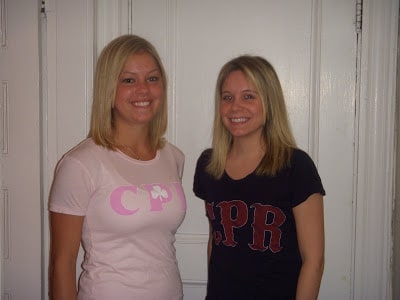 They have a bunch of cute styles, depending on your New England sport preferences. This is so the next one on my list because I love the color and design. And the Patriots too, of course: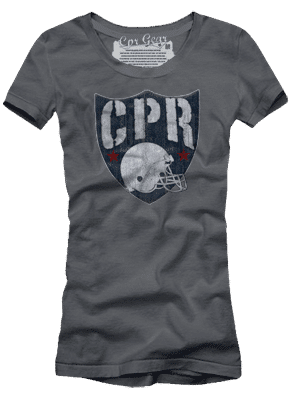 But I'm also kinda partial to this one (please note: I was horribly anti-basketball until Chels took me to a bunch of games and I realized how awesomely fun they are):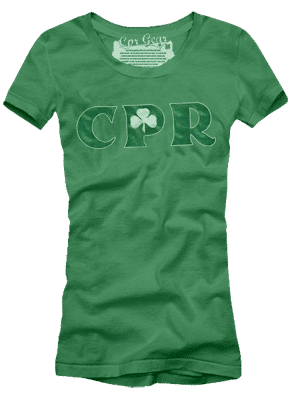 And if the Bruins keep kicking butt, I'm going to need one of these too: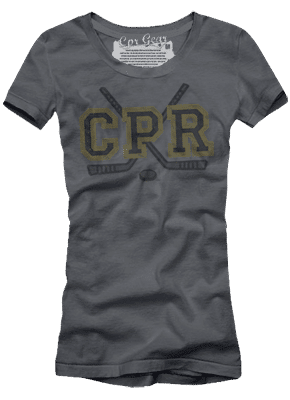 Want to win your own t-shirt from CPR Gear? All you have to do is leave a comment on this post telling us what your favorite New England sports team is. And if you win, you can pick out the style and size shirt you want. CPR also has all of the above shirts in men's styles, so our guy readers better be entering too!
I've been wearing my Red Sox style tee around for a while and, basically, I can see myself living in these shirts 24/7 (along with yoga pants. Which is pretty much all I wear anyway). They're super soft and stretchy and much more comfortable than the average t-shirt. I've also tested them out at the gym a few times and LOVED it. I usually get really uncomfortable wearing anything other than a tank top at the gym, but CPR's shirts are so lightweight, I was incredibly comfortable throughout my entire workout. Plus, lots of people gave me compliments because the shirts are so unique and fabulous.
So, leave your comment by Monday night at 11:59 p.m. EST for a chance to win! Plus, you'll get an extra entry if you blog about this giveaway and one more entry if you mention it on Twitter. Just be sure include the URL or your Twitter name in the comments. Oh and f you just want to comment to express your distaste for Boston sports, that's cool too, but make sure you tell me you aren't interested in winning a shirt. CPR's shirts are so awesome, it would be really sad if you were using them as dust rags or something. I'm just saying. Actually, I'm pretty sure that if you just wore a CPR shirt around for a few hours, you would become a New England Sports fan. Yup, they are that good. Good luck to you and to all our favorite teams!

[Sues]