Here are We are not Martha, we love to cook, but we also like to look cute. Aprons can be ugly. Seriously ugly. Hence why we don't really wear them.
Remember these?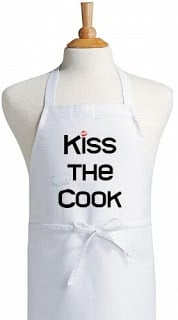 I mean, aprons just don't have a very good name. At all.
But Lana of Sassy Apron is trying to change that. Jamie from Oh! How Lovely! clued us in to these fabulous aprons that can be found at Lana's Etsy shop.

Wow, aprons that I actually want to wear?!

A few of my faves: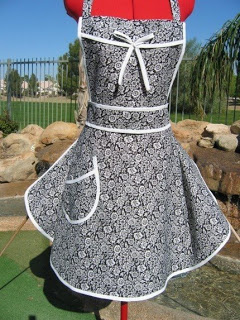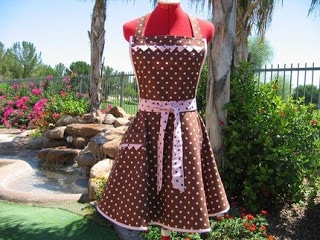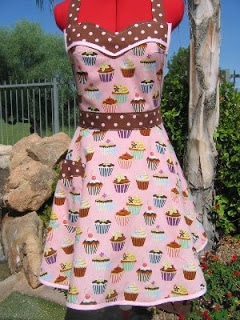 Um, if these aprons had more of a back to them, I would probably wear them out as dresses. They're that cute.

If you're dying for one of these adorable aprons, head over to Oh! How Lovely!'s shop blog and enter her contest and you just might win the cupcake one! And if not, you can always purchase one from the Sassy Apron Etsy shop. They run from $20-$29. And will have you looking cute in the kitchen!
[Sues]