Every time a new restaurant or bar comes to our area, we get crazy excited. Especially when it doesn't even require us to get on the T or hop in a car. And while there are some lovely establishments already in Washington Square in Brookline (The Fireplace! Publick House! Washington Square Tavern!), we've long been hoping for something more. So, we were super excited to hear that The Abbey was opening right on Beacon St.
I headed to The Abbey the other night with Chels and Katie for a little birthday celebrating. Even from the outside, we could tell it was going to be the perfect neighborhood addition. Warm and cozy… not too big, but not too small. This is the type of place we can definitely see ourselves heading for a bite to eat or just to hang out at the bar.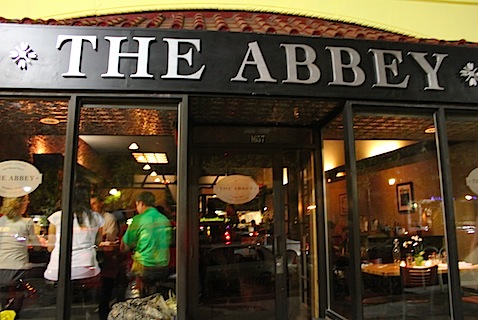 We were starving, so the bread was a welcome starter. It was a bit chewy, but super fresh… And the hummus it was served with was delicious.
The menu is incredibly eclectic with a wide variety of choices and prices. There was SO much I wanted to try, which means I'm going to have to go back a few times.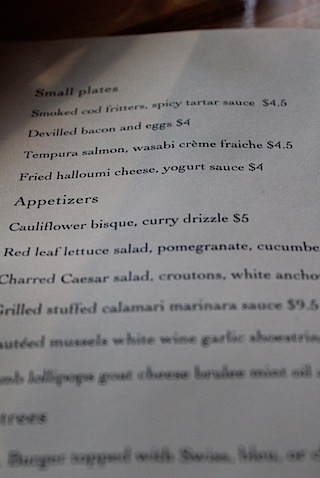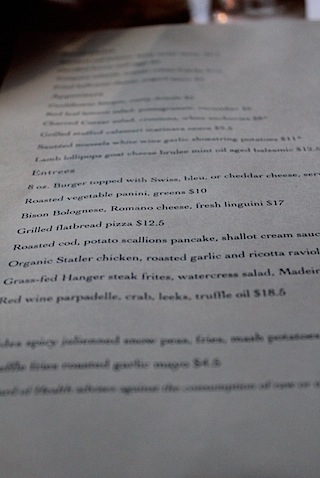 We started with drinks and Chels and I both got the "Skinny Gingerman." If you put a ginger drink on a menu, rest-assured, we will be ordering it. It was AWESOME. And I totally need to re-create this.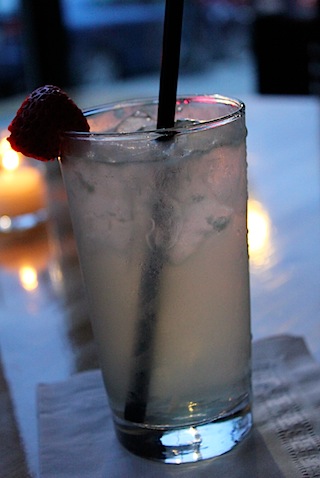 Throughout the meal, we obviously posed for some photo opportunities. By the way. I went back to Sammi at Rock, Paper, Scissors Salon and got a pretty drastic haircut. Blonder and with bangs! Sammi was awesome (again) and spent 3.5 hours with me. I totally trust her and kind of just let her go wild. It's still kind of a shock to look into the mirror and see myself, but I think I'm loving it!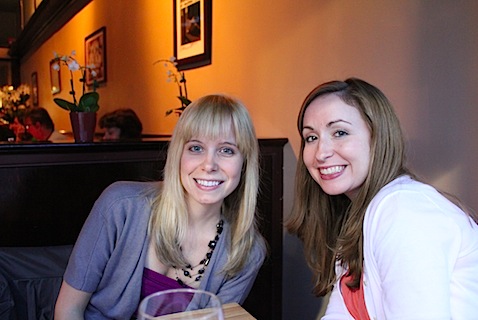 Anyway, back to the food! We ordered the deviled bacon and eggs for an appetizer. They were absolutely delicious! Though we would have loved more than one egg 🙂 Next time we might have to order two of these!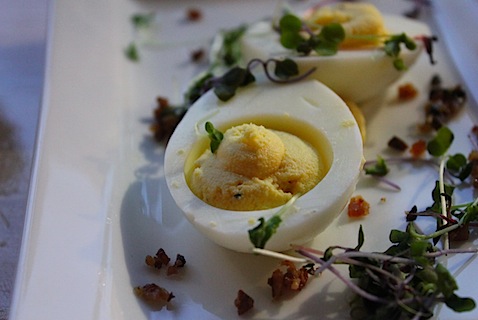 Photo break!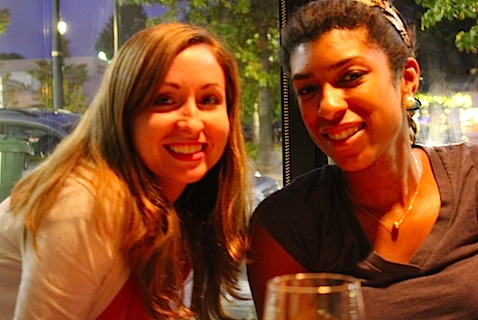 For my meal, I got the Red Wine Parpadelle with Crab, Leeks, and Truffle Oil. This was way different than any pasta dish I'm used to getting in a restaurant and I thoroughly enjoyed it (almost licked the plate). I loved that the pasta was a beautiful red color (from the wine) and the crab was super fresh tasting.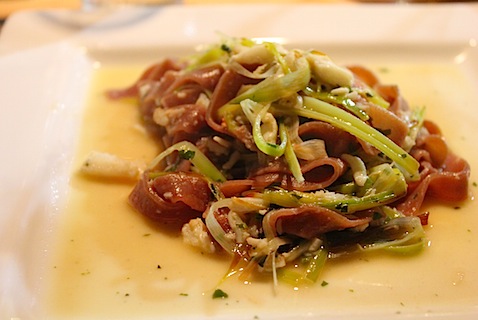 Katie got the flatbread of the day, which was a Margarita Flatbread. Look at how thin and beautiful the crust is??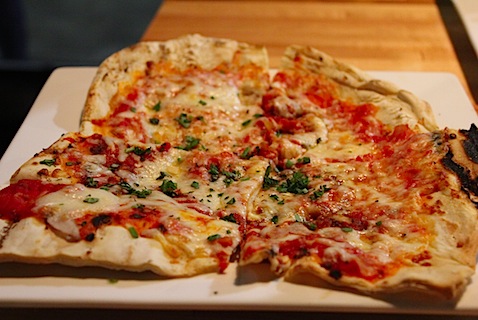 Chels got the Statler Chicken, Roasted Garlic and Ricotta Ravioli, and Lemon Jus. She really enjoyed it and we both liked that the portion sizes weren't huge, but ended up being the perfect amount.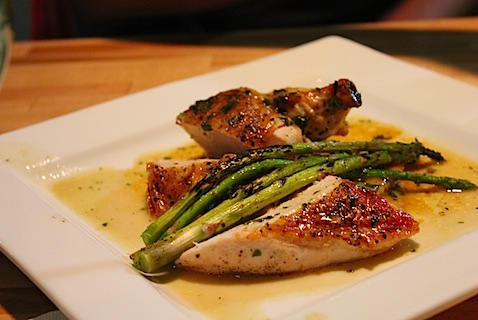 I already know I NEED to try the lamb lollipops, fried halloumi cheese, and bison bolognese, so another visit to The Abbey is in my very near future. But I'm sure I'll be stopping in before then for another one of those Skinny Gingerbread Men! The Abbey is also known for their fabulous scotch selection.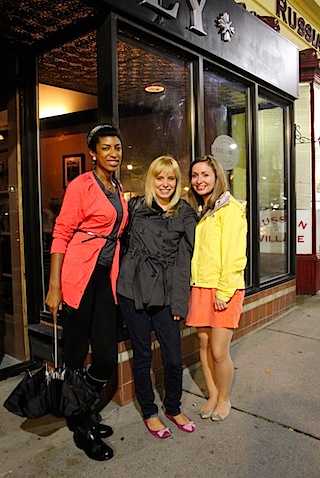 Welcome to the neighborhood!
The Abbey
1657 Beacon St.
Brookline, MA 02446
617-730-8040
AND thank you SO much AGAIN for voting for us in Foodbuzz's Project Food Blog— We made it through to round 3!!! You guys are the BEST and we're so excited to show you what we did for round 3 🙂
[Sues]