A few of us got together at Sues and Nina's place for the Oscars the other night. I had been out all day (paintballing… true story) but decided to make a quick little something to bring over. I found this recipe for Double Lemon Bars on epicurious.com. So good… and simple to make… and with only about 7 extremely basic ingredients (flour, sugar, powdered sugar, butter, fresh lemon juice, lemon peel and eggs) it turns out to be very inexpensive too!
All you do is mix the flour, powdered sugar, and butter until it's a "coarse meal".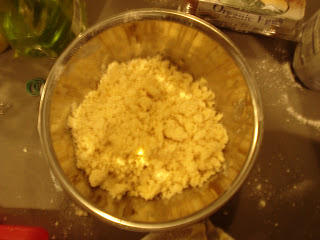 Pack the mixture into a baking dish (I used an 8×8). Pop it in the over at 350 for 20 minutes and remove;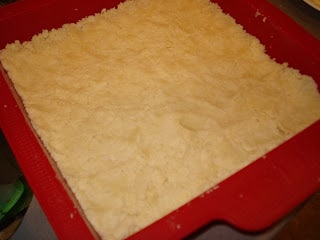 Then beat the eggs, fresh lemon juice, more flour and lemon peel, put in the oven for another 20 minutes and remove…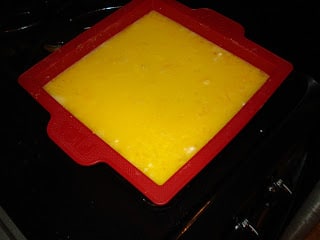 Set aside to cool then sprinkle some powdered sugar on top… mmm. I'm not usually a fan of super "lemoney" foods, but this has the perfect hint of lemon… not too overpowering!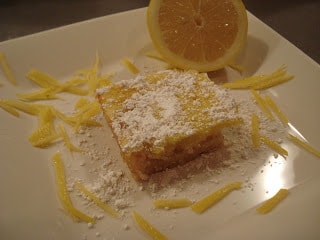 While I made these, I had the sound dock blasting with the tunes of my new favorite band Vampire Weekend. I highly recommend everyone check them out. I feel like I should be on a nice vacation in California (or the Carribean, with the reggae sounds) when I listen to them… it reminds me of summer… as do lemon bars 🙂
[Chels]