So, it's not peppermint. But it is eggnog. And are you really going to complain about that? Just stop. It's Friday. And while I generally recommend a cocktail on a Friday night, tonight I'm recommending this. It's Eggnog Pudding Trifle and the photos I saw on SprinkleBakes blog blew my mind. I'm not even a super eggnog fan, but I knew this would help get me in the holiday spirit. Because, yes, Christmas is 8 days away! (Are you done with your shopping? I'm thiiis close to being done and it feels so good... I'm usually freaking out right up until the end).
If you're in need of some holiday cheer, make these Eggnog Pudding Trifles ASAP. I did make some changes to the original recipe and actually used light eggnog instead of regular eggnog. I know, I know. Why bother trying to make something "healthier" when it's already loaded with cream and sugar and other deliciousness? Plus, it's totally not like me to "healthify" something. But I think because I'm already not an eggnog fanatic, I figured I'd try. I was initially a bit nervous that the light eggnog wouldn't "pudding up" like regular, but it was just fine (I did add an extra egg yolk to the mix, which probably defeats the purpose of "light" in the first place. Shh).
Eggnog Pudding Trifles (makes about 2 8-oz. trifles):
• 1 - 5.3 oz. box of Walker's Shortbread (I think any kind will do, but Walker's was recommended)
• 1 C prepared eggnog
• ⅛ C sugar
• 1.5 T cornstarch
• ¼ C cold milk
• 2 egg yolks
• 1 t vanilla extract
• 1 T butter
• ½ C heavy cream
• 2 T sugar
• Fresh nutmeg, for garnish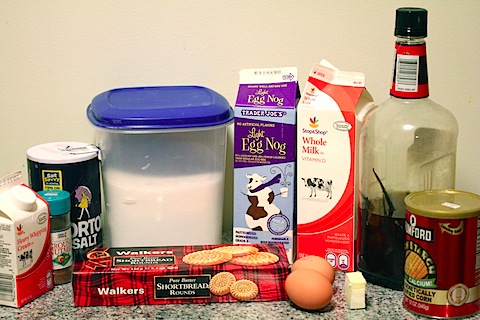 Reserve 1 shortbread cookie for garnish. Take the rest of them and crumble with your hands in a medium bowl.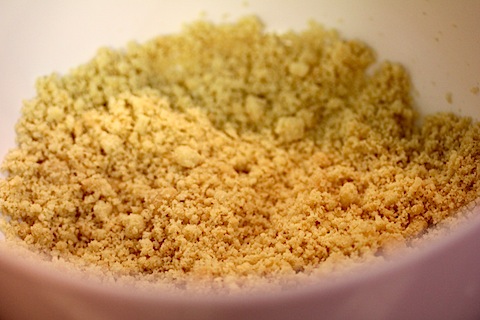 Pour eggnog, ⅛ C sugar, and salt in a medium saucepan and place over medium-high heat. Because why wouldn't you add more sugar to eggnog. WHY?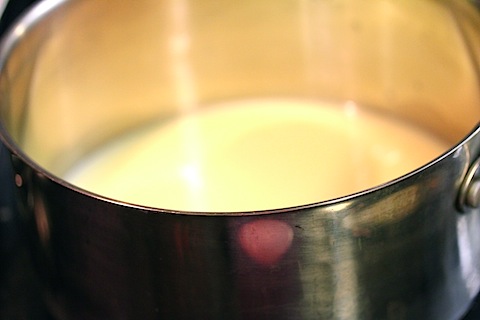 In a separate small bowl, make a slurry with the cornstarch and cold milk, whisking vigorously, until no lumps remain. Add two egg yolks to mixture and whisk until combined. (Tip: Save the egg whites in a little bowl in the fridge, so you can have an egg white omelet in the morning! You might be craving some protein after your sugar high).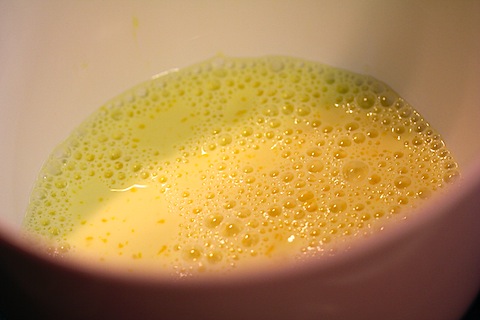 When the eggnog mixture comes to a boil, remove it from the heat and slowly pour in the slurry, while whisking. Then put the saucepan back on the heat until the mixture thickens, but is still pourable, about 2 more minutes.
Remove from the heat and add vanilla and butter. Stir until combined.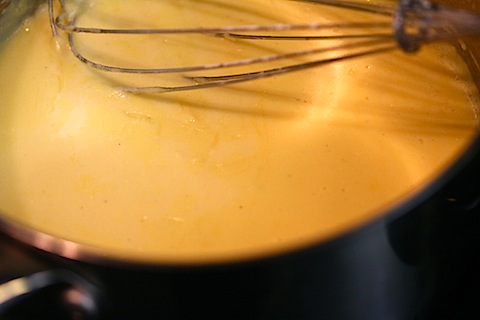 In a small bowl, whip cream on medium speed with electric mixer. Gradually pour in the 2 T of sugar 1 T at a time. Whip until thick and fluffy.
Now, build your trifle! Start by putting a layer of crumbs on the bottom of a glass. Then pour a layer of pudding over the crumbs. And repeat. Top with whipped cream, a sprinkling of nutmeg, and a shortbread cookie half.
My eggnog trifle was super large, so I used all my pudding and crumbs to make just one.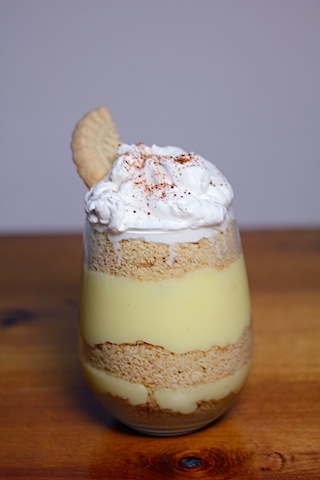 Holy Moly. This is an eggnog lover's dream come true. And especially for someone who doesn't love the consistency of eggnog, but loves pudding. Each spoonful was absolutely awesome; holiday spirit in a glass. Sans peppermint (although, now my mind is ticking and I'm thinking peppermint chocolate trifle? Yes, please).
I thought it was a little strange that this was supposed to be served hot, but the recipe never said to chill the pudding. And it was good. Like, really good. But after I had a few bites, I chilled it for a couple hours and then it was even better. Also warning: This is very sweet. But in a good way.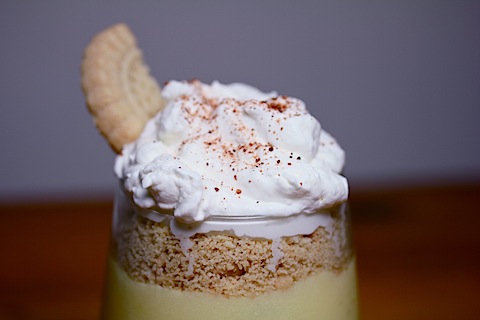 I'm kind of picturing a whole family sitting around the fireplace on Christmas Eve with one of these in hand. You know, like you might hot chocolate. But eggnog trifle, instead.
Better yet, leave one of these out for Santa and I have a feeling you'll get extra gifts. It's like combining his cookie and the drink into one (just make sure you leave carrots for the reindeer... Carrot trifle??).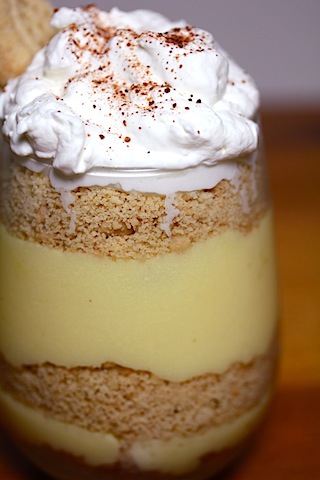 Also, you should probably make extra eggnog pudding just to eat whenever, too. I didn't, but luckily I still have half a carton of eggnog in the fridge.
Happy almost Christmas week! 🙂
Are you a fan of eggnog or do you avoid it during holiday season?
[Sues]