It's no secret that I'm super obsessed with Le Creuset and their entire product line. In fact, my goal is to some day have an entire Le Creuset dream kitchen. It would be like my heaven and I'd probably never leave 🙂 Which is A-OK with me. I'm kind of running out of room in my current kitchen… which means an upgrade will eventually be in order. You know, just for the Le Creuset and all. Last week was a completely amazing week in Le Creuset land for me. Not only did Rue La La have special sale, but Chels brought me my birthday present (she originally got me the same Le Creuset grill pan Chris got me… Clearly they both know me quite well!). Here's what my new stash looks like: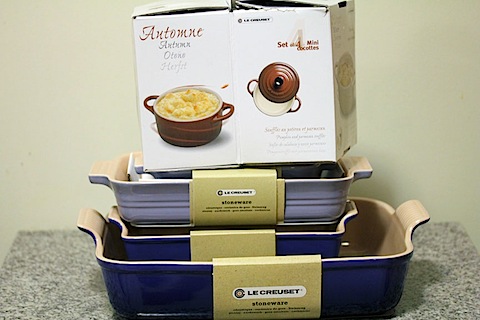 Yay! Is it just me or does pretty dishware make you even more excited to cook? I could sit and stare at my new collection all day. I love the classic cobalt blue, but was also excited to see a few lilac pieces on Rue La La.
This past week has been spent dreaming up a million things I want to make.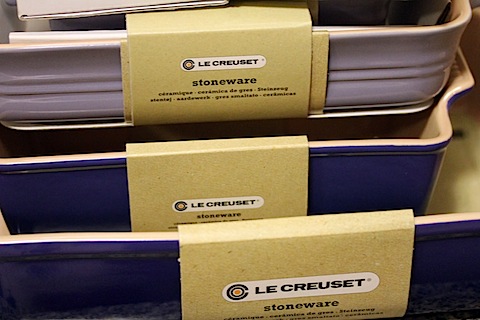 I've been wanting a set of mini cocottes for pretty much forever now. I know they're not the most functional things in the world, but they're so freaking cute. And Rue La La had a really good sale on the set of 4-seasons cocottes.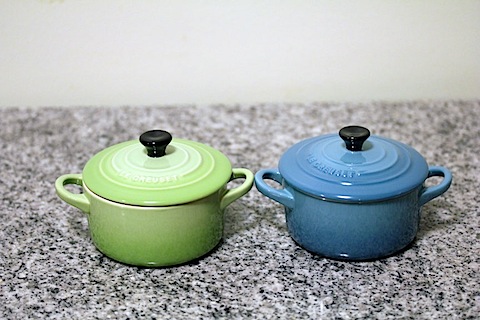 I think these will be super fabulous to use for serving sides during a dinner party and great molten chocolate cakes, but I obviously couldn't wait to use them. So, I did some research and on a night that I didn't feel like cooking, I decided to make the simple Eggs en Cocotte (baked eggs). I liked how Food Republik gave their eggs a spinach base for a little added nutrition and flavor and took their lead.
The best thing about this recipe is that exact measurements really don't matter. You can kind of go with the flow and toss in whatever you want. The following shows what I did, but feel free to improvise!
Eggs En Cocotte with Spinach (makes 2):
• 1/2 T butter
• 3 handfuls baby spinach
• 4 T cheddar cheese (I used a spicy chipotle from Cabot)
• 2 eggs
• 1 t dried thyme
• 1 T grated parmesan
• Salt and pepper
(Pre-heat oven to 350 degrees)
Start by buttering your ramekins generously.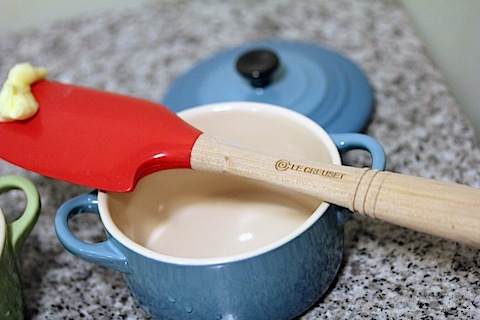 With a Le Creuset spatula, if you have one 🙂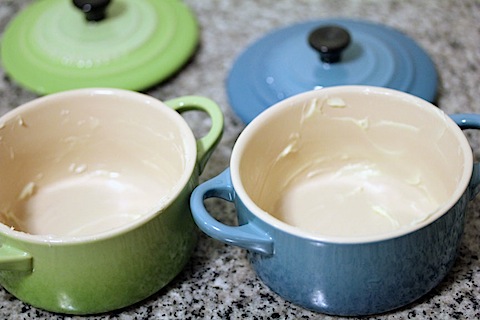 Wilt spinach in olive oil over medium heat. Once it's wilted, put in a bowl and squeeze out as much excess water as you can.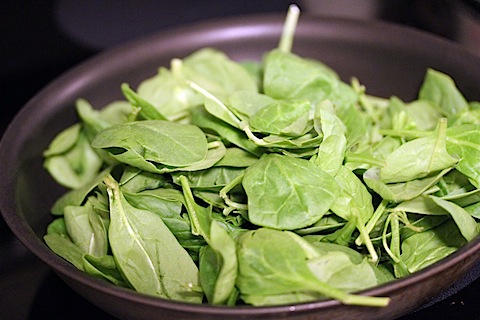 Divide spinach equally into cocottes. If you don't have super cute little mini Le Creusets, you can really use any type of 8 oz-ish ramekin.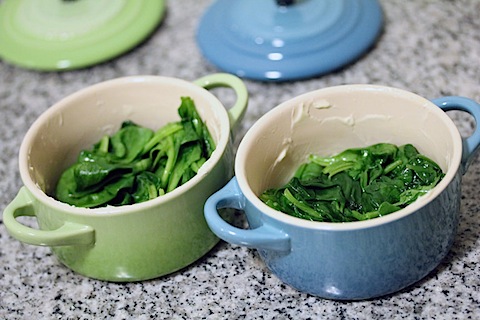 Grate or chop your cheese if need be. Cabot sent me this chipotle cheddar and I'm absolutely in love with it. It's perfectly spicy without being too hot, a little bit smokey, and packed with flavor. I knew it would be a good choice for this dish.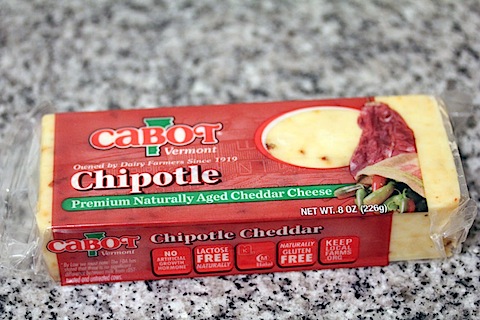 I roughly chopped some of the cheese and put it over the spinach.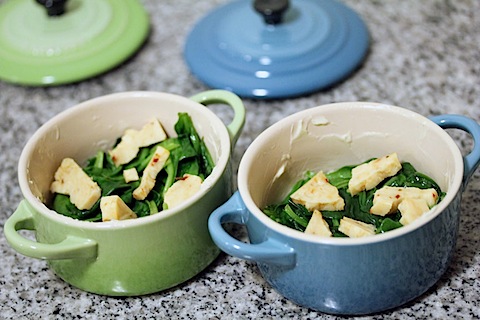 Crack an egg in each ramekin over the cheesy spinach. It's a good idea to crack the egg in another bowl first, so you can make sure the yolk stays in tact. Then carefully pour the egg into the cocotte.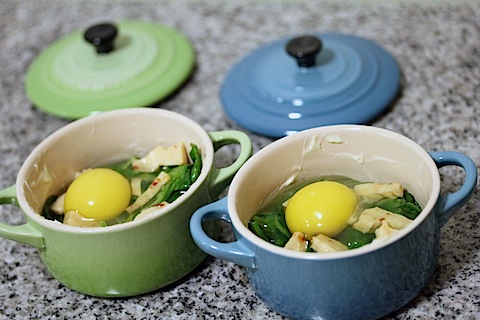 Sprinkle the top with any herbs you want (I used some thyme), salt and pepper, and parmesan cheese (or any kind you desire!).
Now you'll want to fill a baking dish halfway with water to place your cocottes in.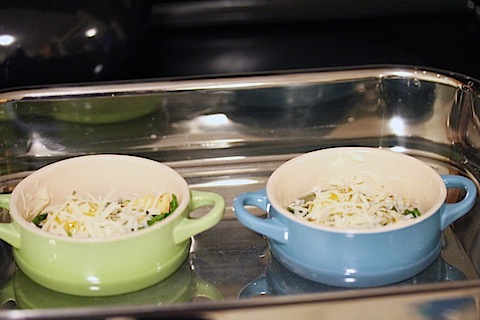 I used my Le Creuset roaster dish 🙂 Yes, I'm obsessed! And I swear Le Creuset is not compensating me in any way for this post (they did send me the roaster pan and spatulas last year, but I was obsessed long before then).
Put the entire baking dish in the oven and bake at 350 degrees for about 12-18 minutes. Mine definitely took a bit on the longer side to cook… It's tough to keep the yolk runny (if that's how you like it), while also making sure the rest of the egg is cooked. You definitely have to keep your eye on it!
When they're done, take the whole baking dish out of the oven. Be careful because it's hot and full of water!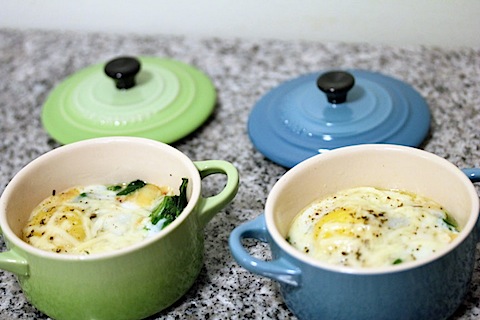 And look! Perfectly cooked eggs 🙂 And pretty to boot!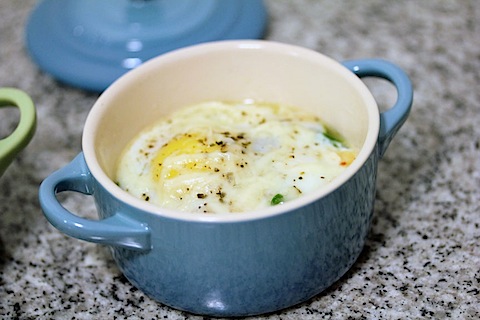 This is my deal dish for when I'm not in the mood to cook up a big meal, but want something comforting and delicious.
Of course, it would be even better with a little crumbled bacon sprinkled on top, right? Next time!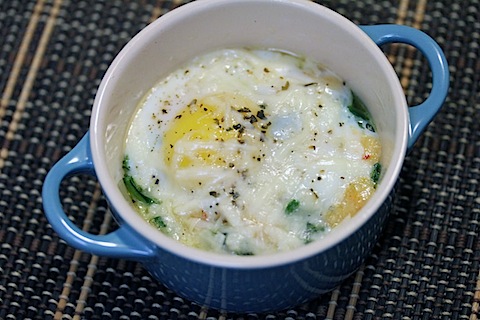 I love runny yolks and can't stand when I have eggs with hard yolks. Especially in a dish like this one. This is also perfect for sopping up with toast 🙂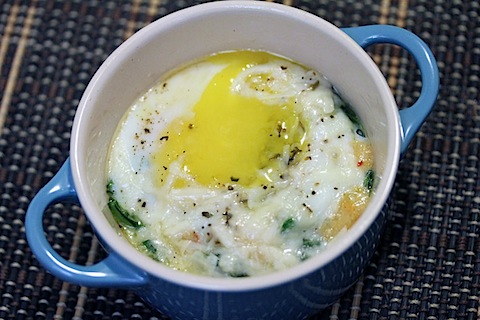 And that is only the first dish of many that I'll be making with my mini cocottes. Speaking of, isn't mini cocotte kind of like an oxymoron? Doesn't cocotte imply mini? Or is that just me? Oh well, I love them!
Do you have a cookware brand that you're obsessed with? I have many, but when it comes to high-quality, keep forever stuff, Le Creuset is where it's at for me.
Happy Friday to everyone 🙂 I'm welcoming the soon-to-be warm weather with some homemade mojitos and time spent in the kitchen tonight. What are you up to?
[Sues]