In lieu of a Cocktail Friday post (and later than), I'm posting a little farewell to Brookline. As I mentioned earlier this week, Brookline was my home for 7 years… and in those 7 years, I've grown so much and been through so many life experiences. It's crazy to think about where I was back in 2005. In some ways, it feels like so long ago and in so many other ways, it feels like only yesterday.
To be honest, I didn't really want to move to Brookline when I first decided to head to Boston. I was moving with my friend Nina and desperately wanted to be in Beacon Hill. Because what's more Boston than Beacon Hill? But Nina really wanted to look in Brookline, so I reluctantly agreed to check out some places. And, of course, ended up falling in love with it. So, thanks, Neen!
One of my first days in my first Brookline apartment back in 2005: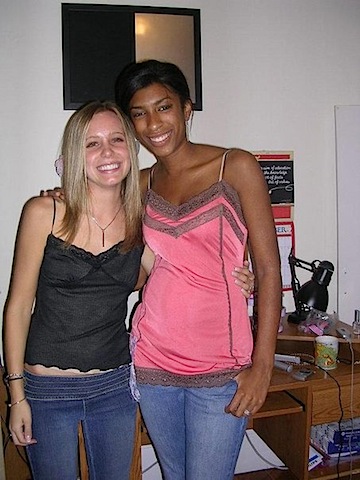 When I first moved to Boston, I had just finished college and was figuring out what I wanted to do in life. I was about to start graduate school to get my Master's in Writing and Publishing. I wanted to work as an editor in a large publishing house and began a day job at a state government agency while in school full-time. But that was back before I had a clue what blogging and social media was all about. I started a little personal blog at the end of 2006 and not long after, started talking to Chels about a potential food and lifestyle blog. In the meantime, I was all up in Twitter. I never did end up in a publishing house and found myself struggling between whether I wanted to focus on writing, editing, or marketing. I did end up taking the plunge into freelance writing and social media marketing. Which meant working from home and spending plenty of quality time in my Coolidge Corner neighborhood.
I instantly fell in love with the Brookline Booksmith and know this will be one of the first places I visit when I head back to the area. I love this spot so much for book browsing, gift shopping (believe it or not, they have fabulous jewelry!), and seeing some of the biggest and best authors speak.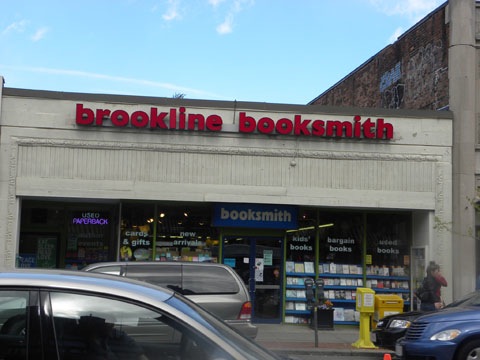 I can't even begin to tell you how much I'm going to miss walking across the street into Party Favors whenever I feel the need to get a cupcake fix. Best cupcakes ever.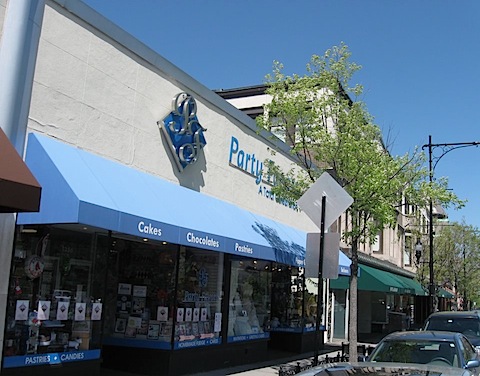 Image from Party Favors Facebook page
From the first time I had a Party Favors cupcake, I said I wanted them to make my wedding cake (long before I had any marriage plans) and 7 years later, they did!
It's going to be tough not to live within walking distance of one of the best movie theaters ever, the Coolidge Corner Theatre.
I'll really miss all the close-by hangouts, especially the Publick House, The Abbey, Coolidge Corner Clubhouse, and Washington Square Tavern.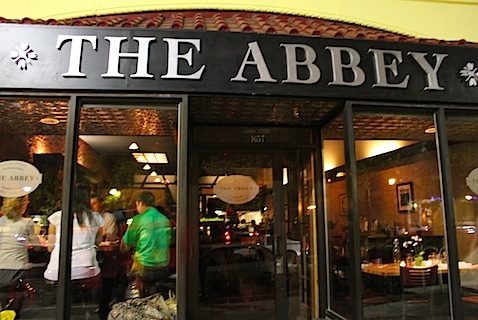 But I'll especially miss The Regal Beagle.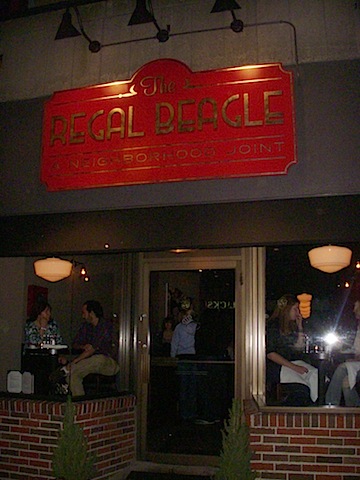 This spot became our total hangout; the bar we went to on the spur of them moment when we just wanted to get out of the apartment. Their cocktails are pretty fabulous and it's a nice relaxed and cozy environment.
And my very favorite Brookline restaurant, The Fireplace. Another place I know I'll be heading to Brookline just to visit!
I'm also pretty sad that I will no longer be in the same town as my favorite publication, Cook's Illustrated (and America's Test Kitchen). But hopefully I'll get another chance to go back and visit.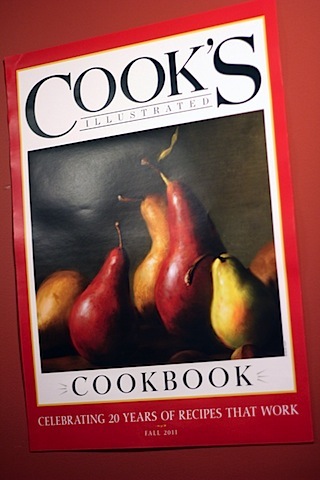 Come April, I'm going to be seriously sad that I don't live right on the path of the Boston Marathon. It's been so nice to simply step out my front door and see the runners speeding by. What an experience!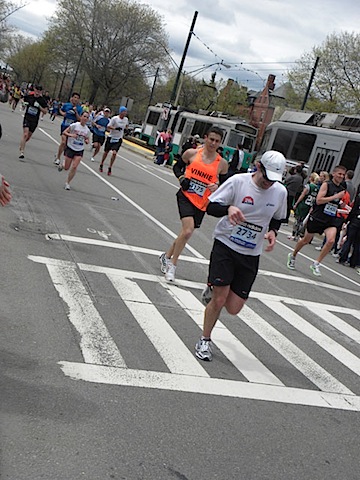 I'll also miss my old apartment quite a bit. I always felt incredibly safe and at-home in our little abode. We loved the front desk staff and had lots of amenities that made life a bit easier. It's also the first place I lived with Chris.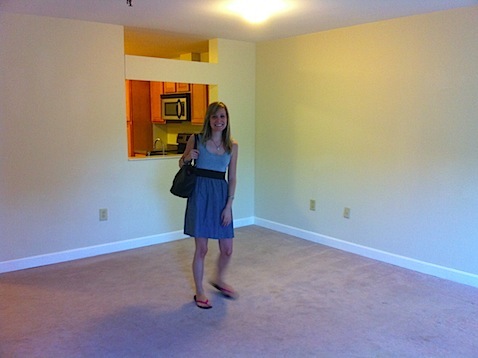 What won't I miss about Brookline? The Green Line. I won't miss the MBTA Green Line at all. Seven years of that was more than enough for me.
When I wrote about my move last week, I got so many supportive comments, lots from people who live in the Melrose area. So, thanks for making me feel a bit more excited about this move and thrilled to begin exploring the new neighborhood. I am thrilled to be able to enjoy a bit of a roomier apartment (not by much, but in city apartment living, every inch counts!), washer and dryer in-unit (finally!), on-site gym and beautiful pool area, and super short commute to work. And, of course, finally using all the fabulous wedding and shower gifts we received, including all the All-Clad cookware!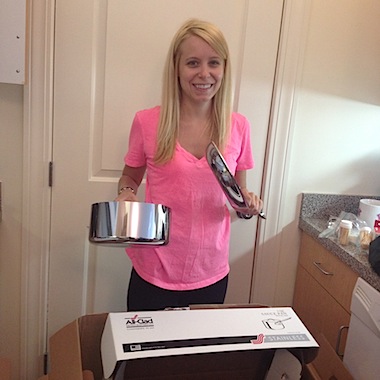 Hopefully we'll be all moved in and settled soon and I can start breaking in the new kitchen! But no matter how much I love it here, I'm always going to have a super special place in my heart for Brookline, and especially Coolidge Corner. And I already can't wait to visit!
I hope you're all having fabulous weekends 🙂
[Sues]