Hello, hello! How is your week going? It's a busy one here, but what else is new? I'm counting down the days to the weekend when I'll hopefully have some time to get in the kitchen and do some cooking and baking. My list of must-makes is about a million miles long right now, but I need a serious break in my schedule. In other news, I somehow did an entire load of white laundry with a black pen in the washing machine and dryer the other day, so that was fun. Also? It's August in less than two days. August. That's all.
Anyway, on to just a few of my very favorite things for this month!
Bruegger's Bagel's Sriracha Egg Sandwich:
Bruegger's sent me coupons a while ago to try their new(ish) Sriracha Egg Sandwich. You may have already read about my Bruegger's obsession. And I'm sure you've probably noticed my Sriracha obsession by now. So yeah, match made in heaven. I'm lucky enough to have a Bruegger's down the street from my house, so Chris and I stopped by one morning a couple weeks ago. And yum.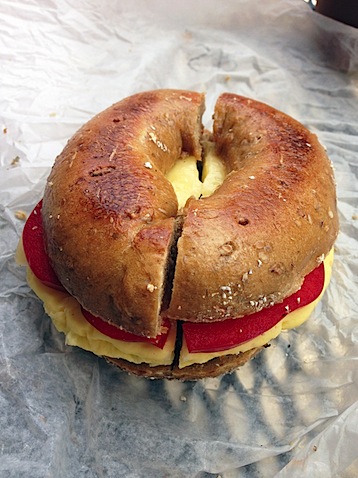 My only complaint is that there's not nearly enough sriracha. I actually had to take a picture of Chris's because mine was seriously lacking. Next time, I'd tell them to stop being so darn shy with it and to go wild.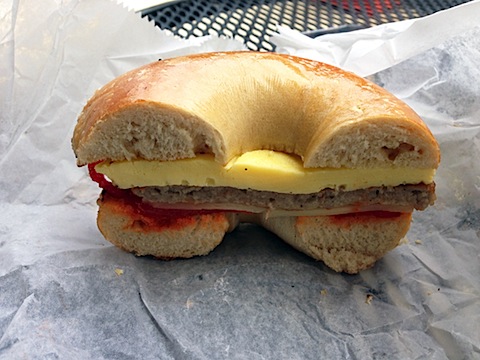 You'd probably be totally disgusted if I told you how much sriracha Chris and I go through on a monthly basis. So, I'll refrain. But yes, it's a lot.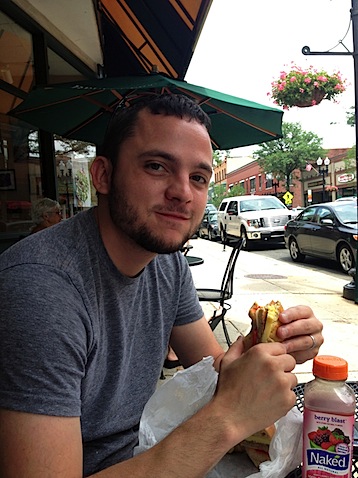 My cowboy boots:
I was kind of shocked by how many people inquired about my cowboy boots after I took a trip to Austin. I didn't realize everyone would want a picture of the actual boots. But since they are totally cute and I did wear them today, I figured I'd snap a pic (from a horrendous angle). Yay! You should also know that they're super comfy and I can walk all around town in them. Best purchase of my life and I have a feeling I'll be wearing them for a long, long time.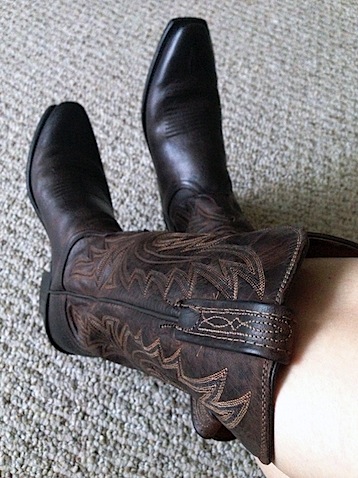 Bai Antioxidant Infusions:
Have you heard of Bai? I hadn't, until the company reached out to me and told me all about their product. What's so great about it? Well, it's made with a superfruit… the outside of the coffeefruit. The inside is what is used to make actual coffee, but the outside is often discarded. However, the outside of coffeefruit is an antioxidant-rich powerhouse and used in Bai for a low-calorie, delicious drink. Which, no, doesn't taste anything like coffee! I was intrigued by the idea of the coffeefruit, so when Bai offered to send me a sampling of their drinks, I accepted.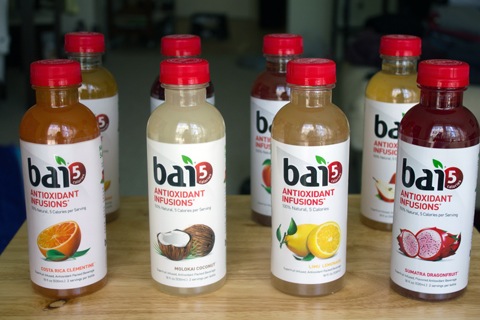 The awesome thing is that each flavor tastes so incredibly different. My favorite was definitely the Blueberry.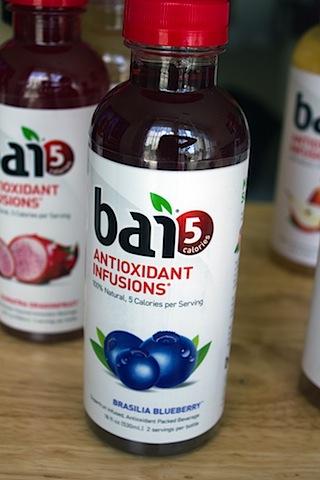 The drinks are sweetened with erythritol and stevia, but aren't ridiculously sweet or artificial-tasting. Kind of like a cross between flavored water and juice. The Molokai Coconut flavor actually incorporates coconut water, too. The drinks have five calories per serving and a because there's some green tea extract in them, they have a little bit of caffeine.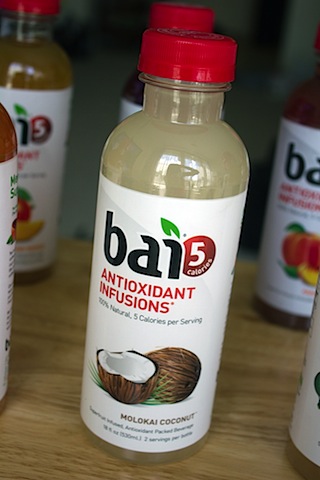 Since I'm a coffee fanatic, I wouldn't give coffee up for Bai, but I have been sipping on it throughout my day, getting in those antioxidants!
Brunch at BrasserieJO:
Last weekend, my family took Chris and I out for brunch at BrasserieJO to celebrate our wedding anniversary. We've all been so busy lately, that we finally found the time! We got married at the Colonnade Hotel, so BrasserieJO holds tons of memories for us. The food at the Colonnade/BrasserieJO is THE BEST and the only reason I never shared our wedding food on the blog is because our photographer didn't take any photos of it (saddest moment of my life!). My friend did just send me a few that he had on his phone, so maybe I'll do a little writeup. In the meantime, if you live in Boston and are looking for a fabulous brunch with delightful cocktails, you must go to BrasserieJO. All you need to know is Croque Madame. My stomach literally just growled as I typed that 🙂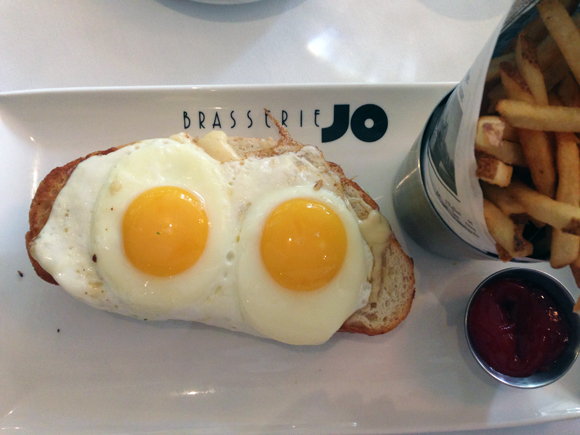 New Chobani Blackberry: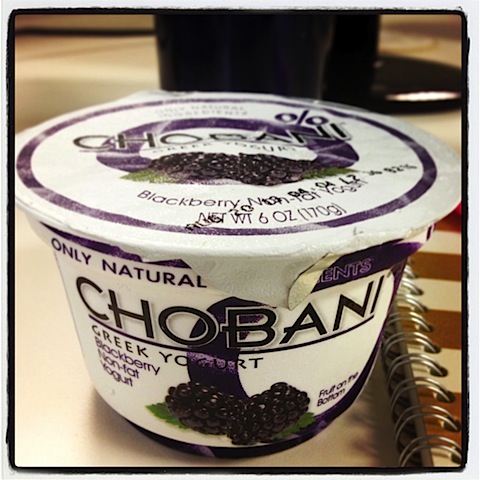 I just felt like I had to check in to let you know that Chobani has (more!) new flavors. I finally found Blackberry and am swooning. It is super similar to Blueberry, but just a little bit better. I promise. I also found key lime, but ended up not buying it because I'm not a fan of blended yogurts. I'll probably cave and try it at some point, though! Have you tried any of the new Chobani flavors yet?
Silk PureCoconut Milk: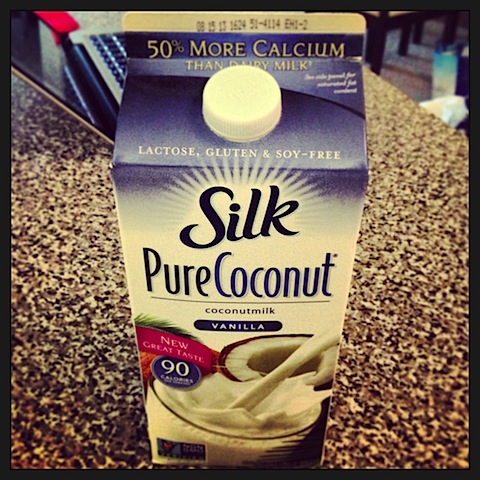 Another product I've been wanting to try forever is Silk's PureCoconut. Because I obviously have a bit of a coconut obsession right now. This milk is my new favorite "treat" as drinking a glass totally makes me feel like I'm drinking dessert. My next task is to incorporate it into milkshakes, so watch out! This is the Vanilla variety, but I actually love the non-flavored PureCoconut even more. Because…. coconut.
Man Falling off Ladder Video:
I know it's not nice to laugh at other people's unfortunate circumstance. Especially when they entail physical pain. But for years now, whenever I'm feeling just a little bit down, I watch this video on YouTube and I instantly feel better. What does it say about me that this makes me laugh harder than pretty much anything else in life? I'm really not sure. But I refuse to apologize. If you're having a rough week, I encourage you to watch 🙂 That's my randomness for the day.
Also, I can't believe this is only my 28th favorite things post… I feel like I've been doing them fo-eva. You could have told me it was #75 and I absolutely would have believed you. I hope you're all having glorious weeks and are getting set to enjoy the last month of summer. SOB.
What are your favorite things this week?
[Sues]