On a recent trip to Whole Foods I saw some feta and spinach turkey burgers that looked delicious. As I was about to tell the butcher I wanted to purchase some, I decided to challenge myself to making them from scratch! So instead of taking the "easy" way out I proceeded through the store to collect the ingredients I thought would be necessary for these Summery burgers.
I sort of made it up as I went along, and when I do that, I tend to do a little research online just to have a basic recipe to follow (for simple measurements, cook times etc.) then tweak it to my own standards. The recipe I followed is a Feta and Spinach Turkey burger from allrecipes.com (a good website to use if you need to change serving sizes since it calculates the changes for you!)
Here's what you'll need (for 4 burgers):
• 1 egg, beaten
• 1 clove of garlic, minced
• 2 ounces feta cheese
• roughly 5 ounces frozen spinach (thawed and squeezed dry)
• a dash of paprika (adjust to your liking)
• salt and pepper to taste
• 1 lb of ground turkey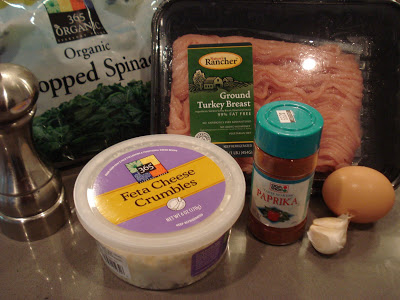 Here's what you do (it's simple and quick!):
• Lightly oil a grill pan (or an outdoor grill)
• Mix together eggs, garlic, feta cheese, spinach, paprika, and turkey in a large bowl until well combined; add salt and pepper to taste.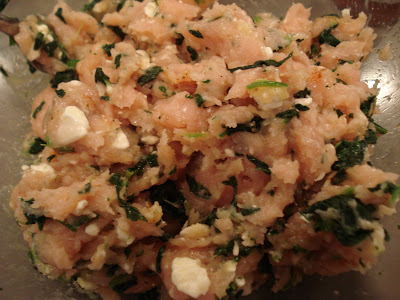 • Form into 4 patties and cook on grill pan, on medium heat, until no longer pink in the center, about 15-20 minutes.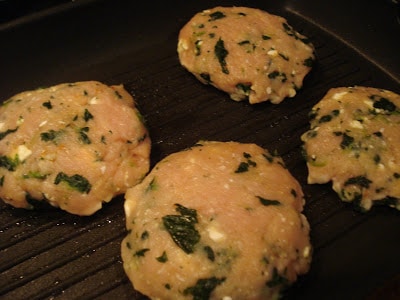 Since these burgers reminded me so much of Summer I tossed together a little side dish of Macaroni Salad to complete that feeling. It consisted of elbow macaroni, 1 cup mayo, ⅔ cup sugar, some roughly chopped veggies (red peppers, onions, and celery), ⅔ cup of white wine vinegar, salt, pepper, and a little yellow mustard.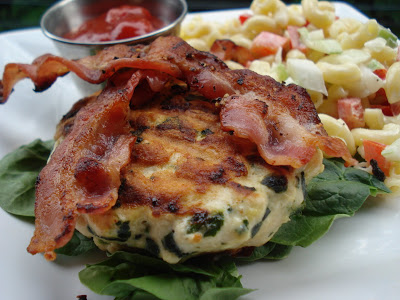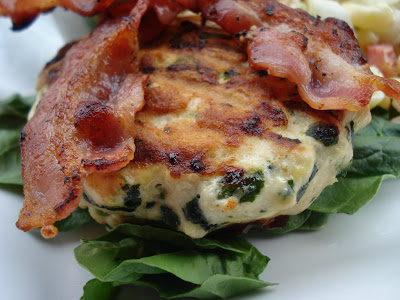 I opted to skip the roll since bread fills me up like mad and instead served it on a bed of fresh baby spinach... and obviously I added some bacon on top! It was delightful and as much as I love Whole Foods it was far more satisfying to know I made these myself instead!
Let's hope this weather system leaves Boston soon so we can actually start to officially begin our Summer!
[Chels]