I went to visit my parents yesterday and got an amazing home-cooked meal and tons of help with my taxes (thank you, Dad!!). I also got a whole lot of leftovers to bring back to my apartment and I'm not at all disappointed to eat the same meal for a few days straight.
My mom made Barefoot Contessa's Lemon Fusilli with Arugula and I'm afraid the pictures don't really do the meal justice. But this pasta dish is most definitely the closest I've come to tasting spring. The lemon flavors burst in your mouth and, though there is some cream involved in the dish, the pasta is extremely light and delicious. Mom says she added 4 times as much garlic as the recipe called for. What? We're a garlic loving family.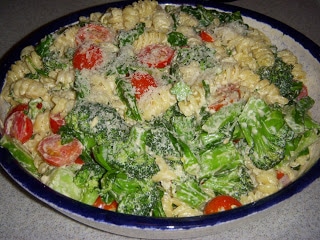 You could most definitely add chicken or shrimp to this pasta dish and make a meal of it. However, my dad made steak to go along with it. The steak basically made this meal a dream dinner.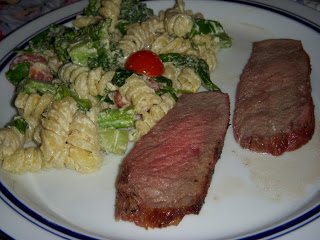 I hope my parents don't mind me exploiting their house, but in the Tumblr I contribute to,
ffffood, another contributor called for pictures of the cookbooks we own. Since I was at my parents' house, I got to thinking about the cookbooks they own and it is A LOT. They have everything from the classics (Julia Child, Jeff Smith, etc.) to the latest and greatest (Chris Kimball, Martha Stewart, etc.) This is just downstairs: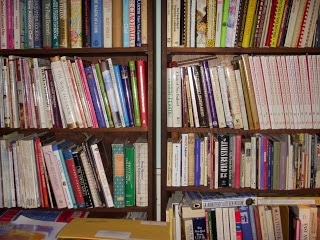 They also have "his" and "hers" cookbook shelves in the kitchen and pantry: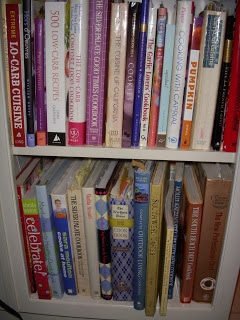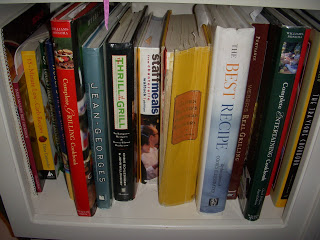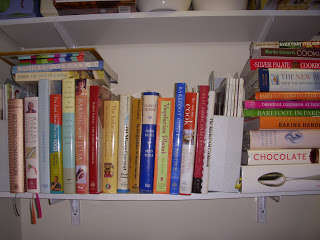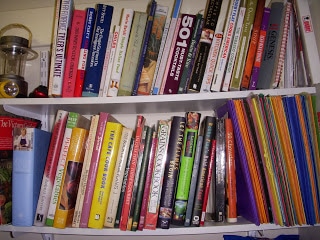 So, now you see what a foodie family I come from and why I love cooking and food as much as I do. I was brought up surrounded by cooking, love, and family.
I bought my parents this Story People print a couple years ago because I think it describes my family perfectly: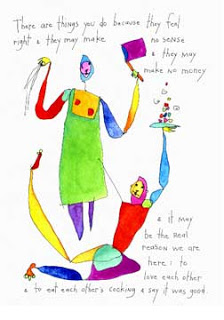 "There are things you do because they feel right & they may make no sense & they may make no money & it may be the real reason we are here: to love each other & to eat each other's cooking and say it was good."
Thank you, mom and dad, for giving me all the tools I need to be happy, including food, cookbooks, and recipes; but mostly love, the courage to follow my dreams, and endless support.
[Sues]