We had a pretty amazing and ridiculously filling time at the Foodbuzz Blogger Festival in San Francisco. We've loved being involved in the Foodbuzz community for the past 1.5 years or so and when we heard about the festival, we immediately knew we would be attending. Weekend filled with food, San Francisco, the new Boston to San Fran flights on Virgin America… it would have been ridiculous of us not to attend!
The festival was basically about two things: Eating tons of food and mingling with lots of other food bloggers… From all over the country! The festivities kicked off on Friday evening, with a happy hour on the 8th floor terrace of the Hotel Vitale. Talk about awesome views of the city! This was a great way to kick off the weekend.
Skyy Vodka treated us to some seasonal cocktails, which we sipped on while enjoying the views and meeting our fellow food bloggers.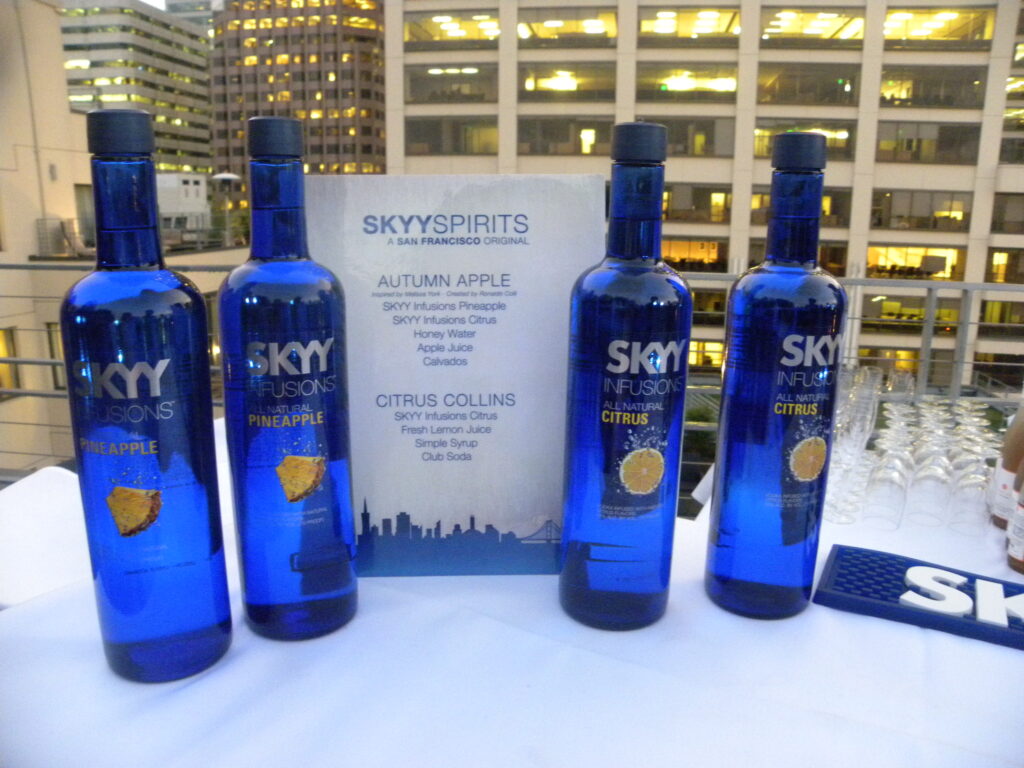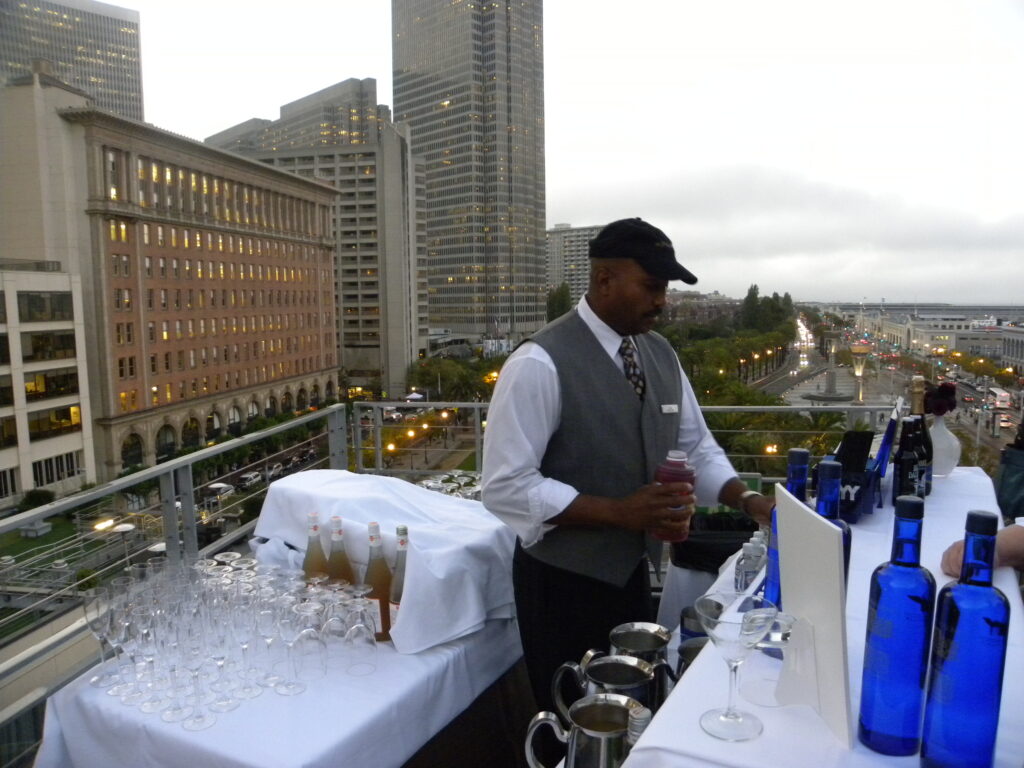 (Meet Brian, the best bartender!)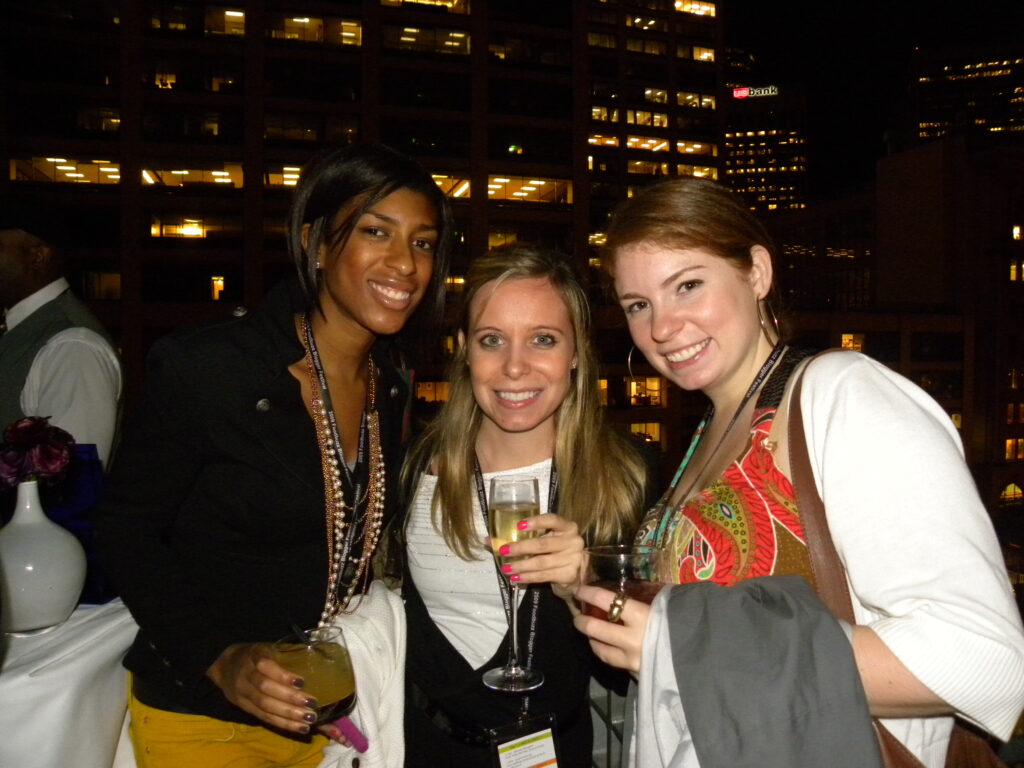 (Enjoying drinks and the views with our Boston friend Alison of Oldways)
Immediately following the cocktail party, we headed to the Ferry Building for the San Francisco Street Food "Fare", to sample some of the best street food the city has to offer. We were really consumed in all of the food and trying to take it all in, that apparently we failed to take tons of pictures of the vendors! There was so much of everything, from raw oysters from Hog Island Oyster Co., to savory vegetarian and meat pies from The Pie Truck, lots of tiny cupcakes from Mission Minis, and the vanilla bean ice cream from Straus Family Creamery was just divine and smooth! We didn't snap a photo of it, most likely because we were too busy eating them, but there were also platters of chicharrones being passed. They were seasoned wonderfully and I could have eaten them all day… wow!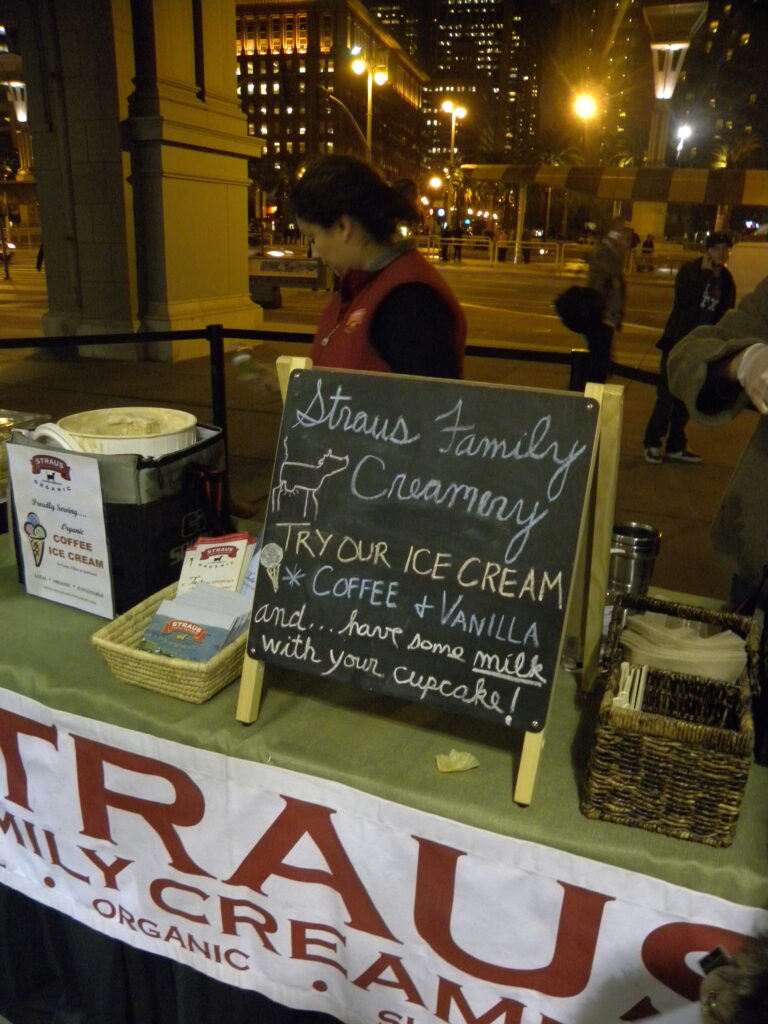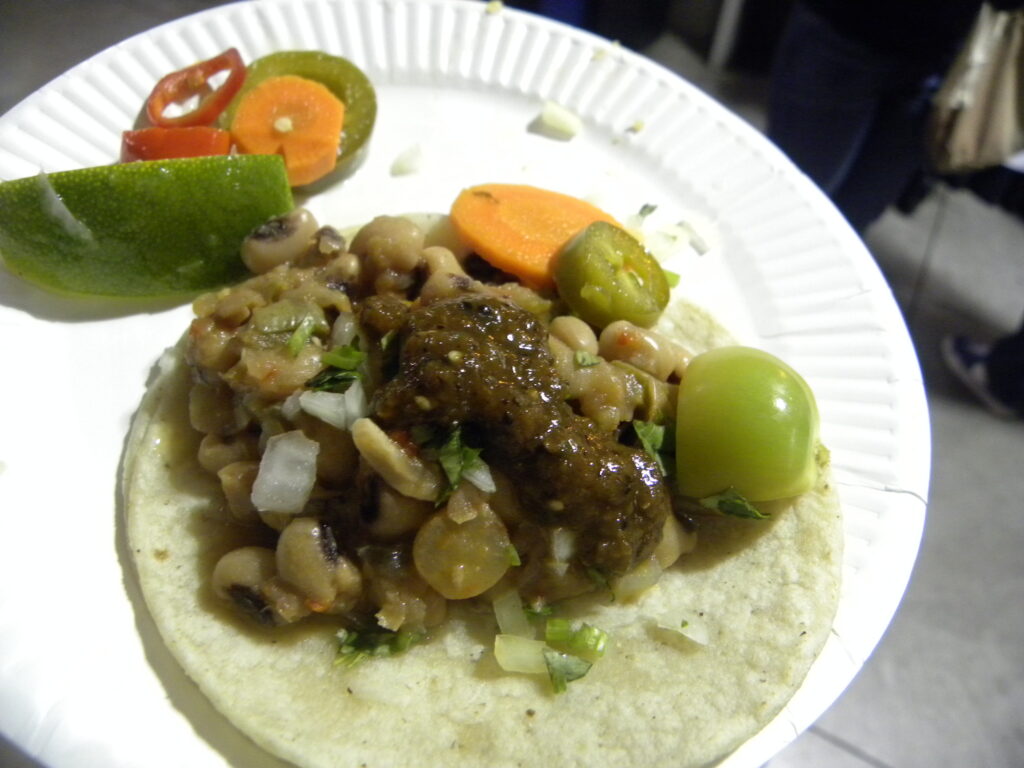 Individual Tacos: braised chicken, chorizo potato, and veggies from Tacolicious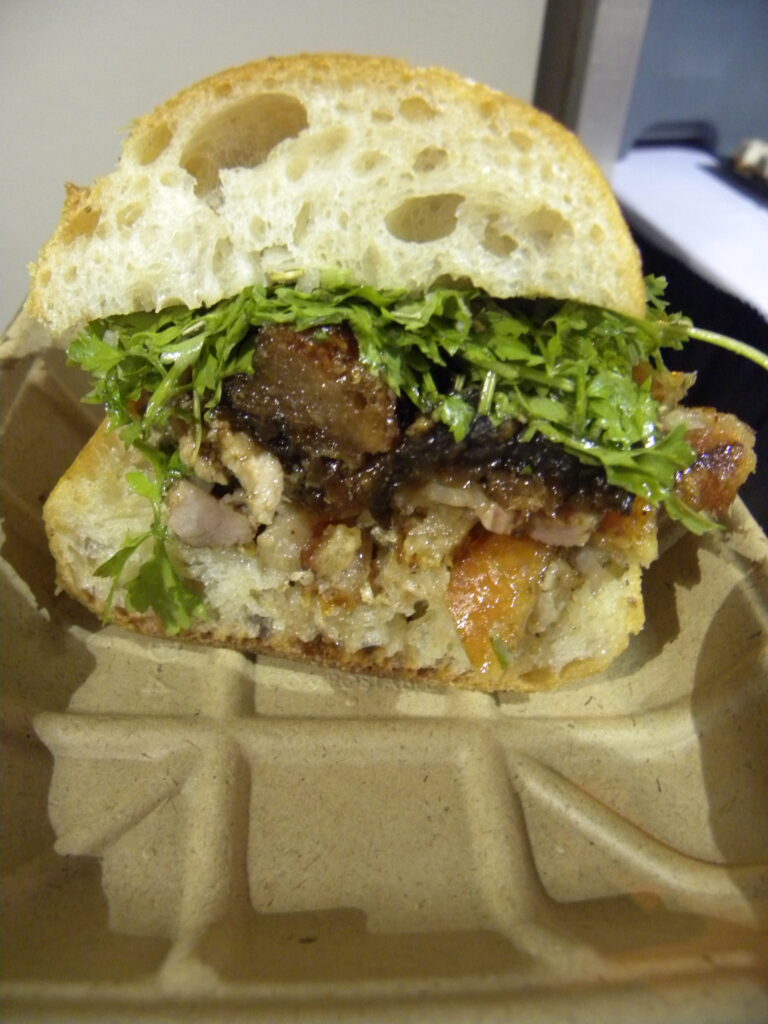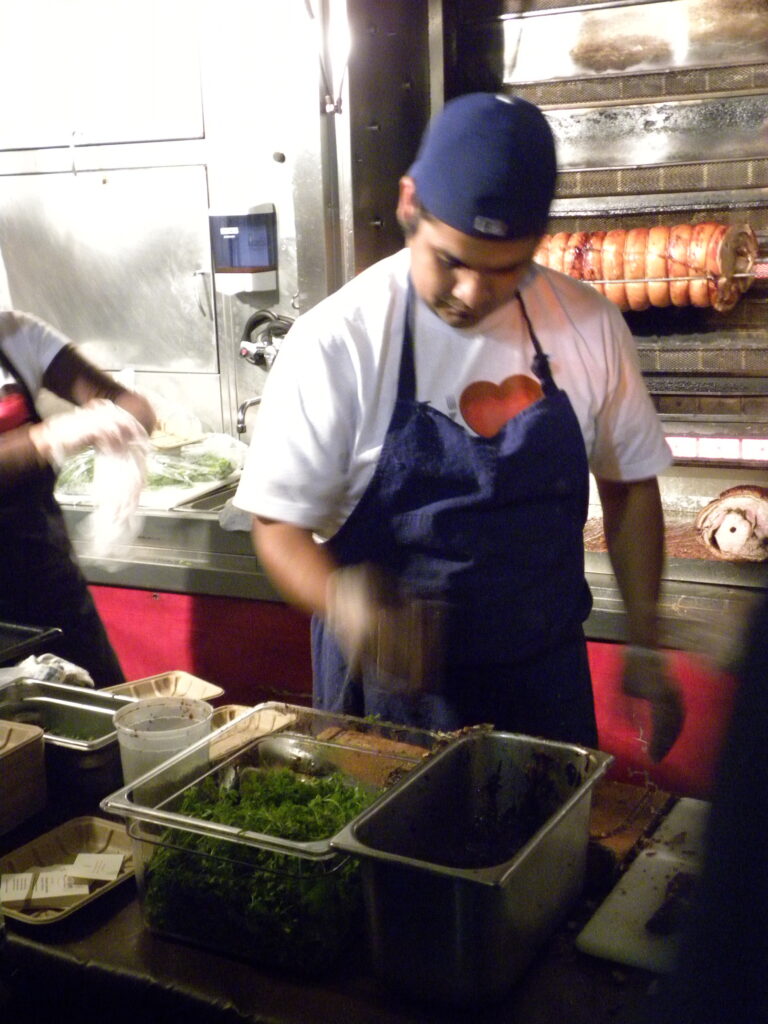 This sandwich was incredible! Crispy and delicious and by far one of the favorite foods of the night. We were stuffed at this point, but we made some room for this 😉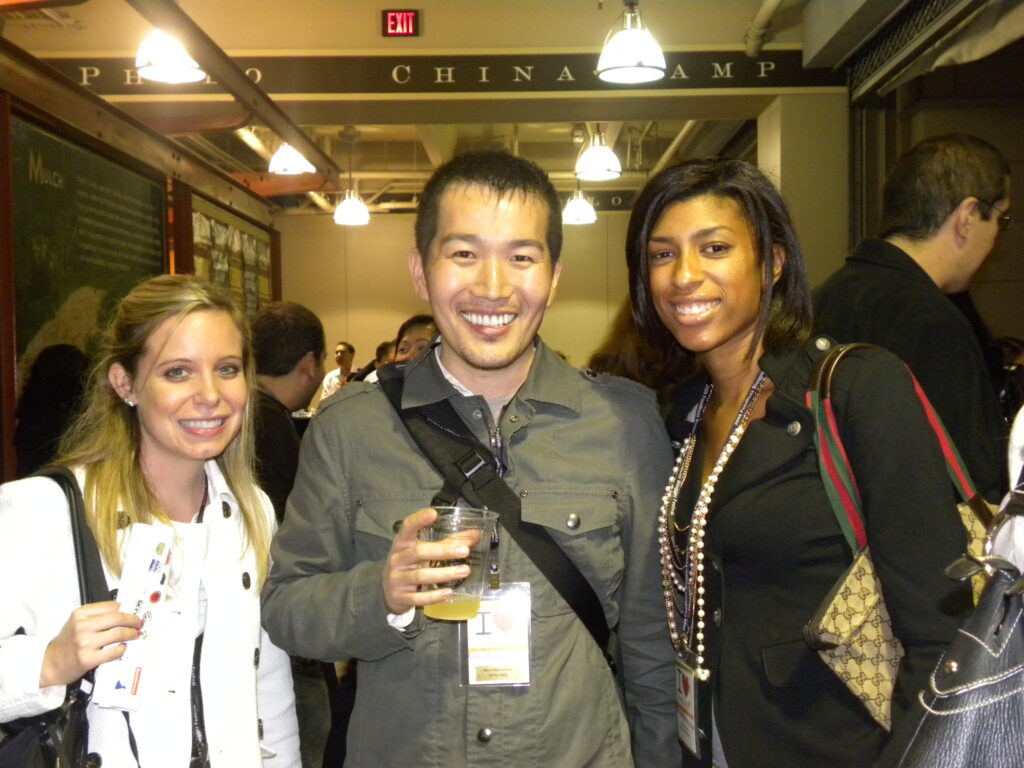 (Us with the talented Marc Matsumoto… a true and wonderful food blogger and the man behind norecipes)
It's always such a fun experience to meet bloggers we've been reading forever and finally meet face-to-face… And also to meet new bloggers we can't wait to get home to read! Between the cocktail hour and The Taste of San Francisco Street Food "Fare" we knew the weekend would be fabulous… it was a great way to kick it off!
Up next… Olive Oil Tasting, Afternoon at the Tasting Pavilion and an exceptional dinner.

[Chels and Sues]