On Saturday, we headed to an olive oil tasting at 9:00 a.m. We were a bit skeptical about trying olive oils before we even had time for breakfast, but it ended up being pretty awesome and definitely worth it. We actually sipped (well really, swirled, sniffed, slurped, and sipped) the olive oil, just like you would taste wine! Trying 6 different olive oils in a row made us realize how completely different the oils can be.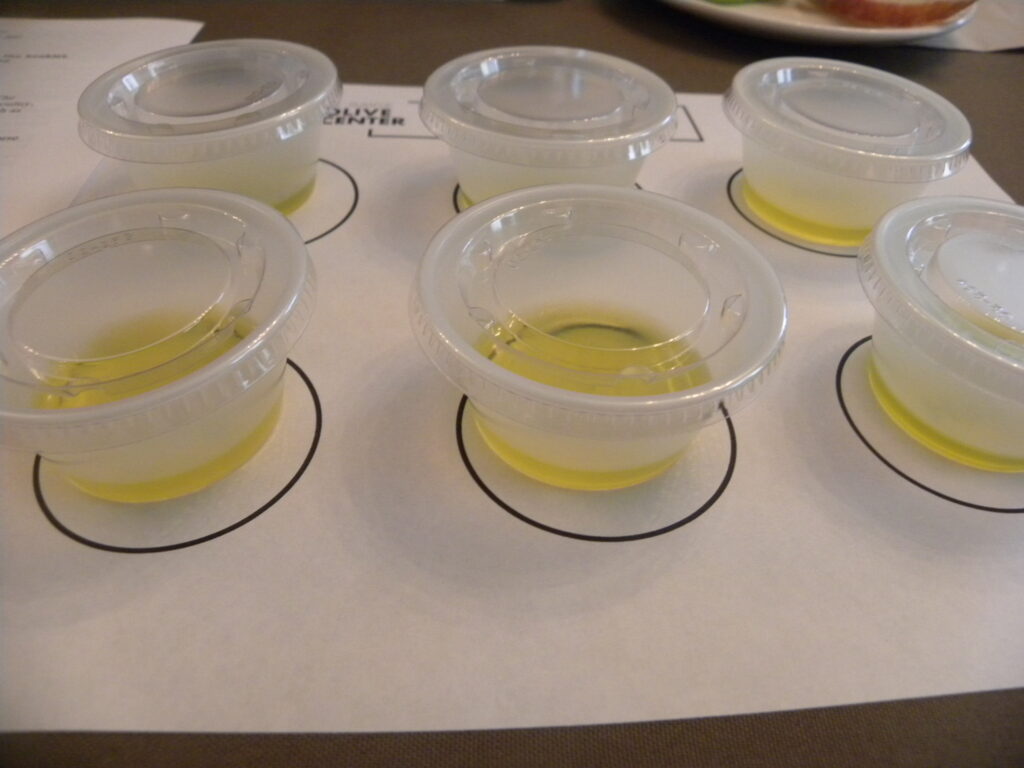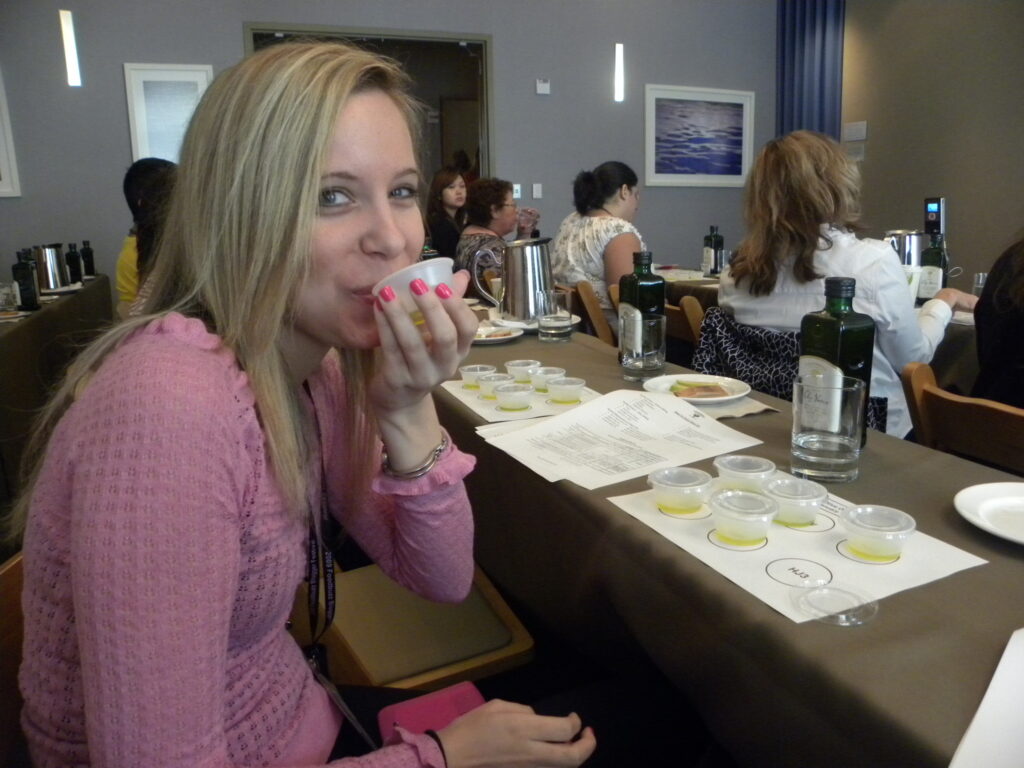 We were even give a bottle of Olio Nuevo (one of our favorites!) to take home with us.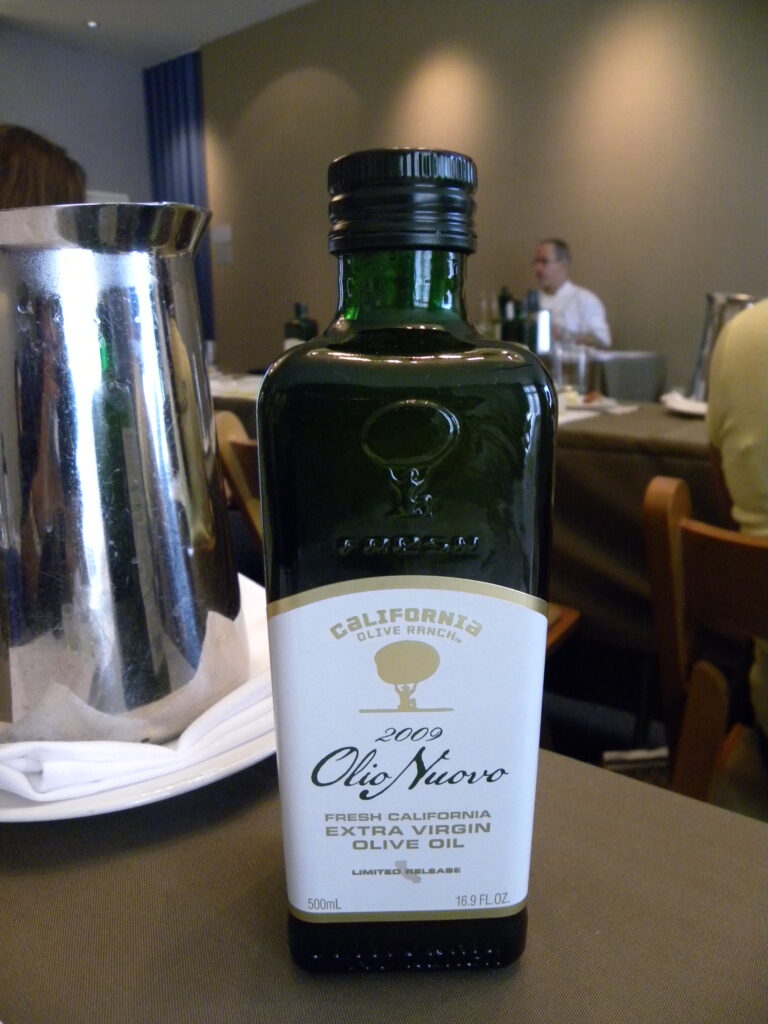 The Foodbuzz breakfast was pretty much bare by the time we arrived for it, so we went to scout out breakfast somewhere else. We ended up at Cane Rosso (where they allegedly have the best egg salad in the country! And we're so sad we didn't get to try). I had the house-made yogurt with roasted strawberries and it was the perfect way to start off the day- nice and tart with some sweetness added from the strawberries.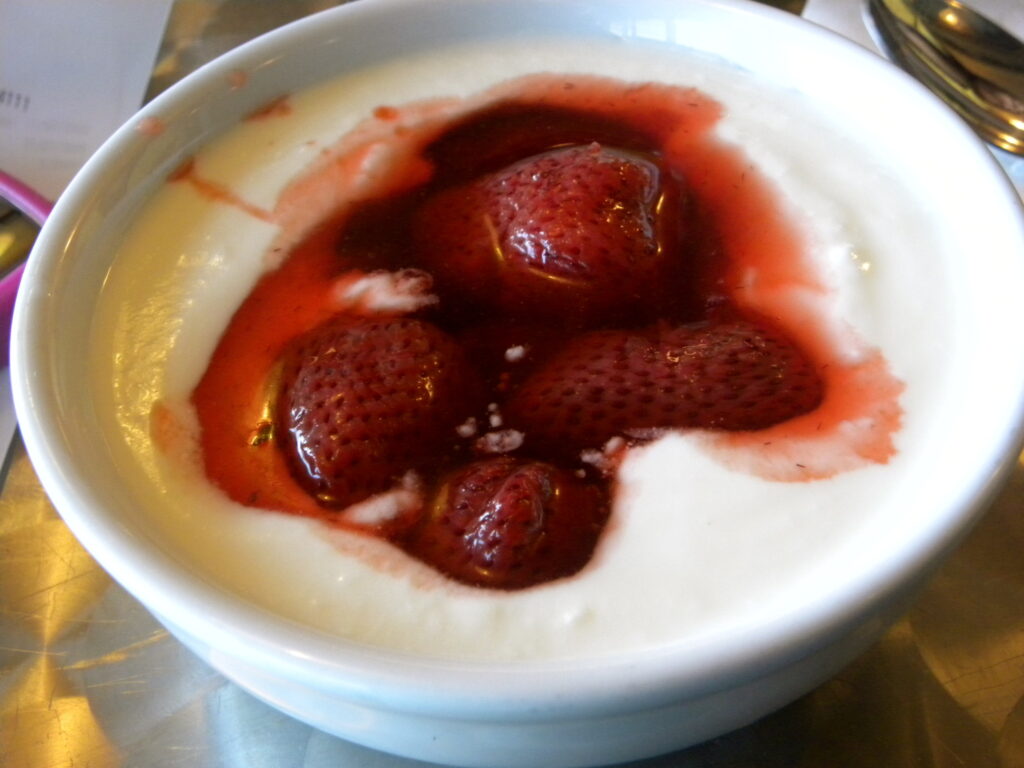 Chels had the pork hash with poached egg and tomato crostini.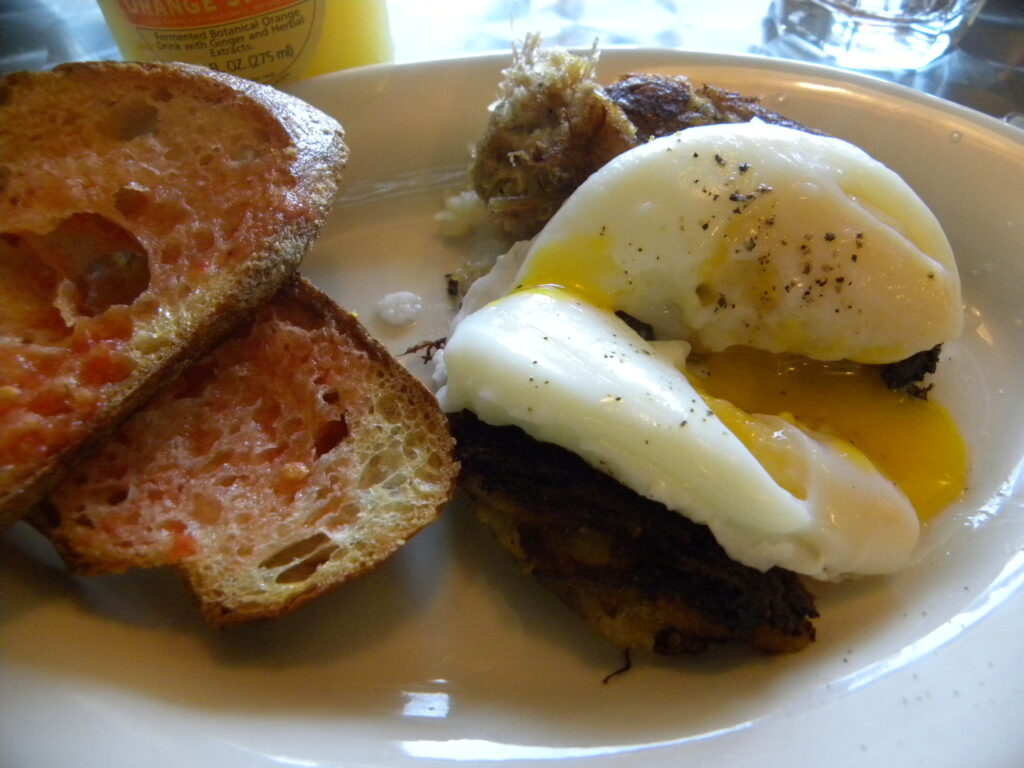 We left the Ferry Building to head to the Metreon for the Tasting Pavillion. But we got a bit sidetracked on the way there by all the crazy street performers. Yes, there are street performers in Boston, too, but the San Francisco performers just seemed particularly awesome. We got poems written by Zach Houston. Zach was sitting outside the Ferry Building with a typewriter and he wrote poems especially for us, which we all absolutely love!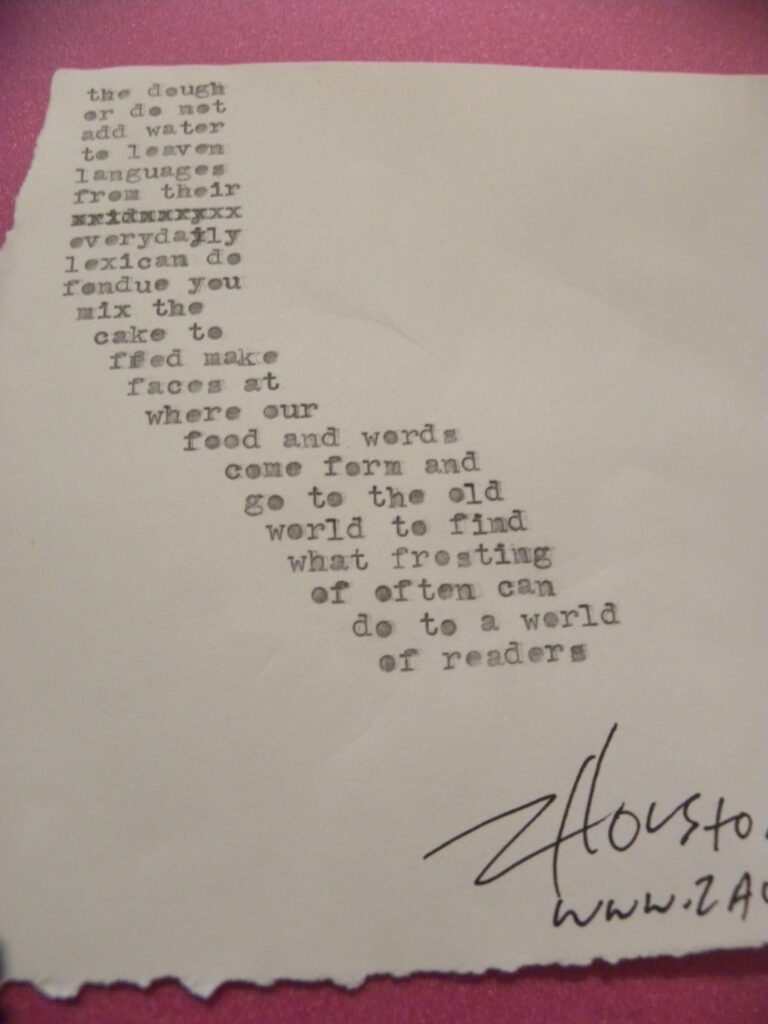 Then we spotted a family of circus bound siblings straight from England and were completely mesmerized by them.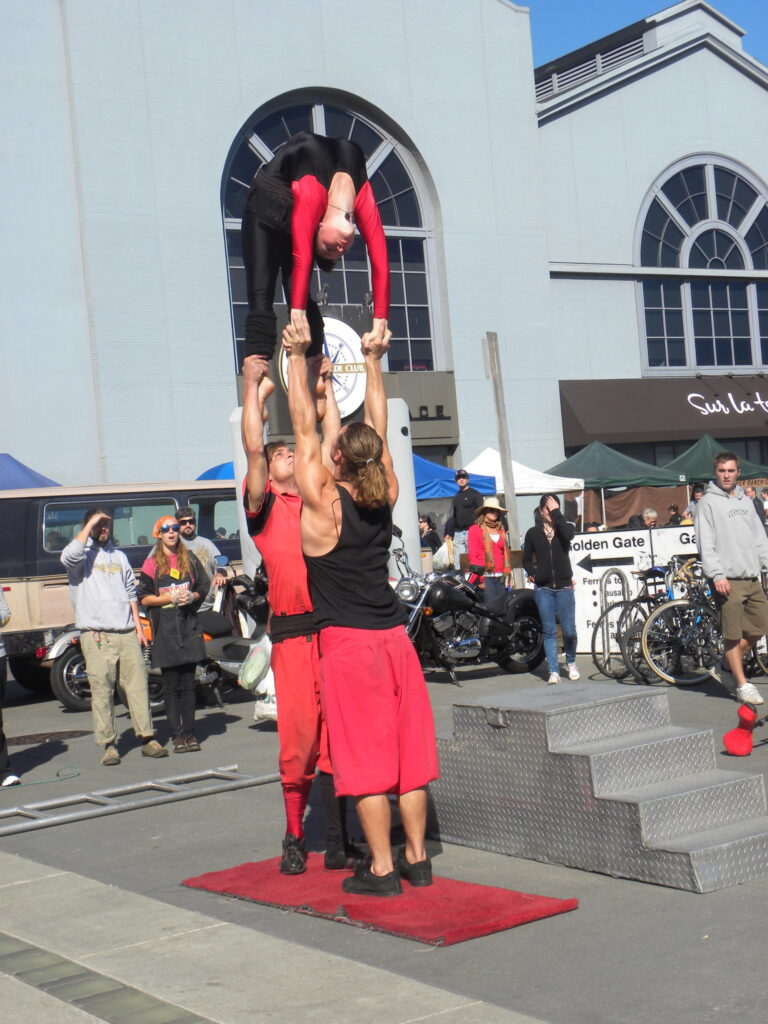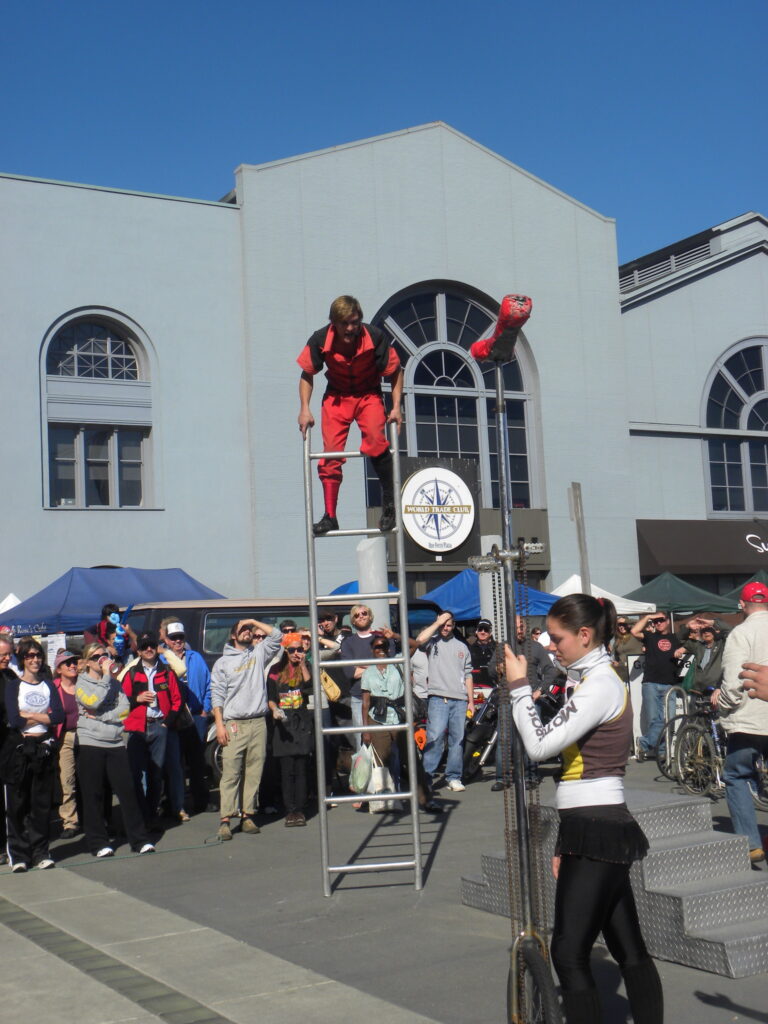 But we finally made it to the Metreon, just in time for the start of the Tasting Pavillion! Let's just say the Tasting Pavillion consisted of us eating more food than we've ever eaten before. There were so many different varieties of delicious food. It was really hard to turn anything down and we wanted to make the most of the day 🙂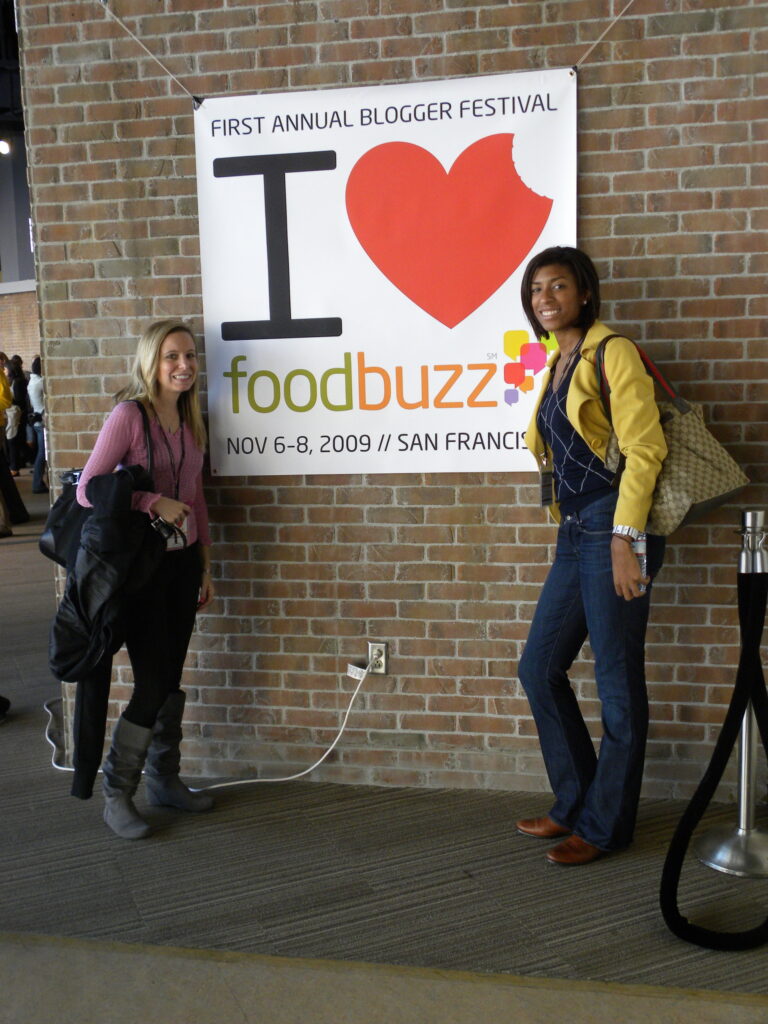 We loved the Pumpkin-Stuffed French Toast made with Nature's Pride bread from Brandi of Branappetit.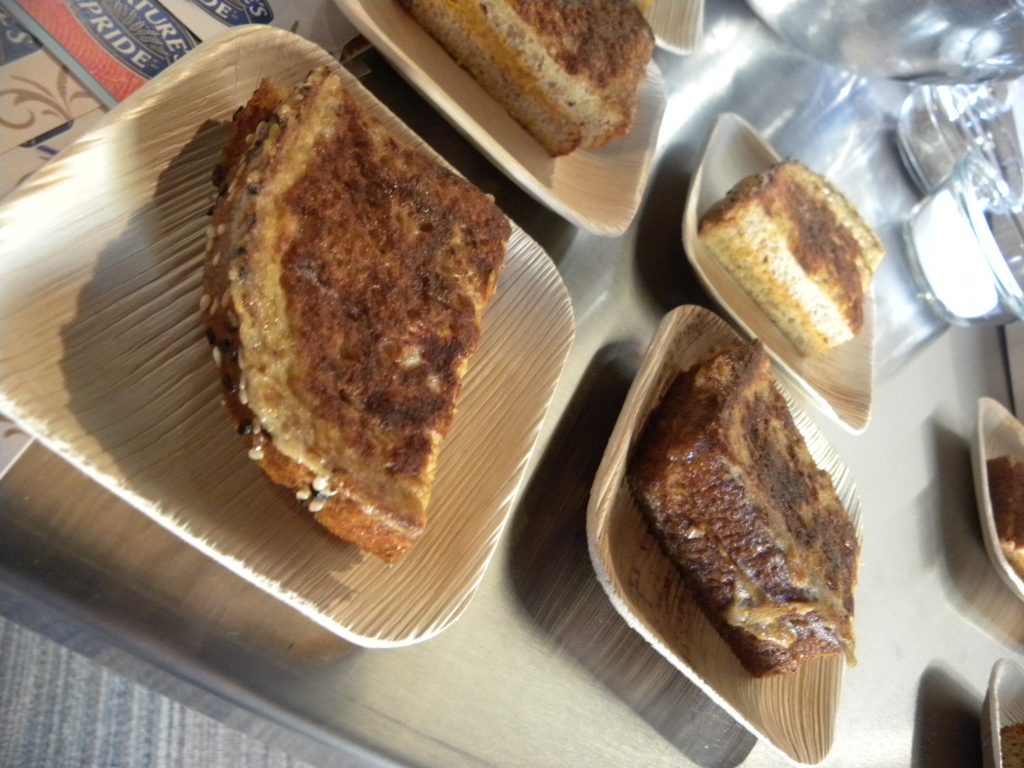 This recipe is a definite keeper and was the perfect amount of sweetness.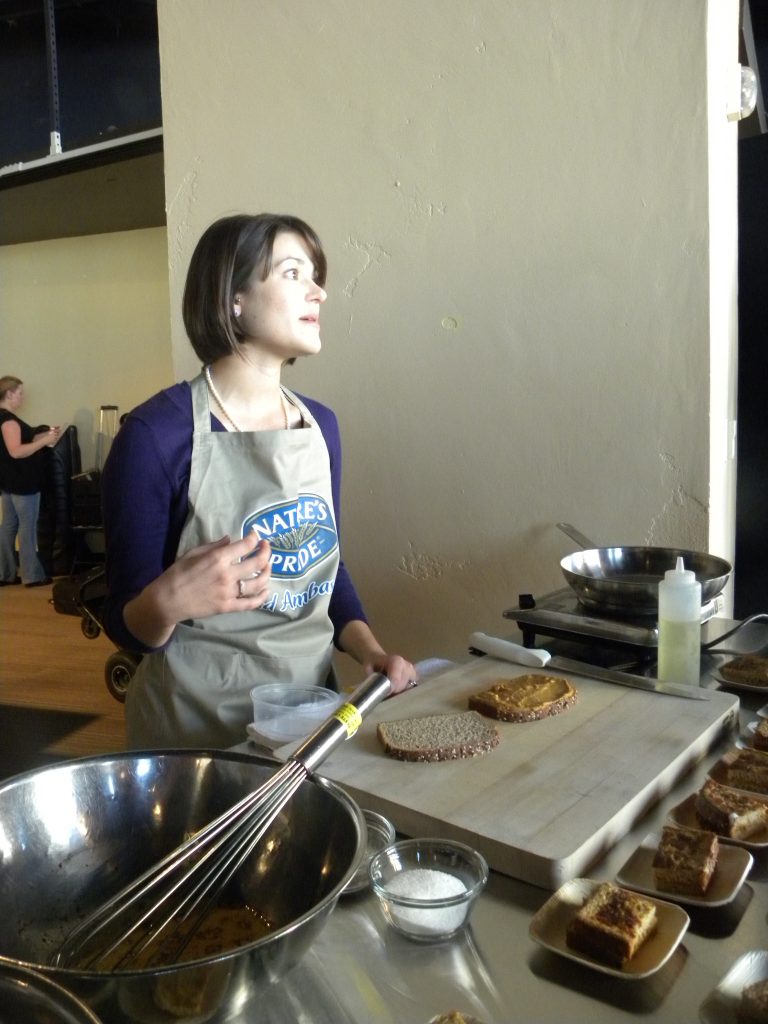 But really? All of the food at the Pavilion was pretty awesome. We spent the entire time wandering from table to table, eating and drinking until we knew we couldn't take another bite! Hey, you don't get this opportunity every day, right?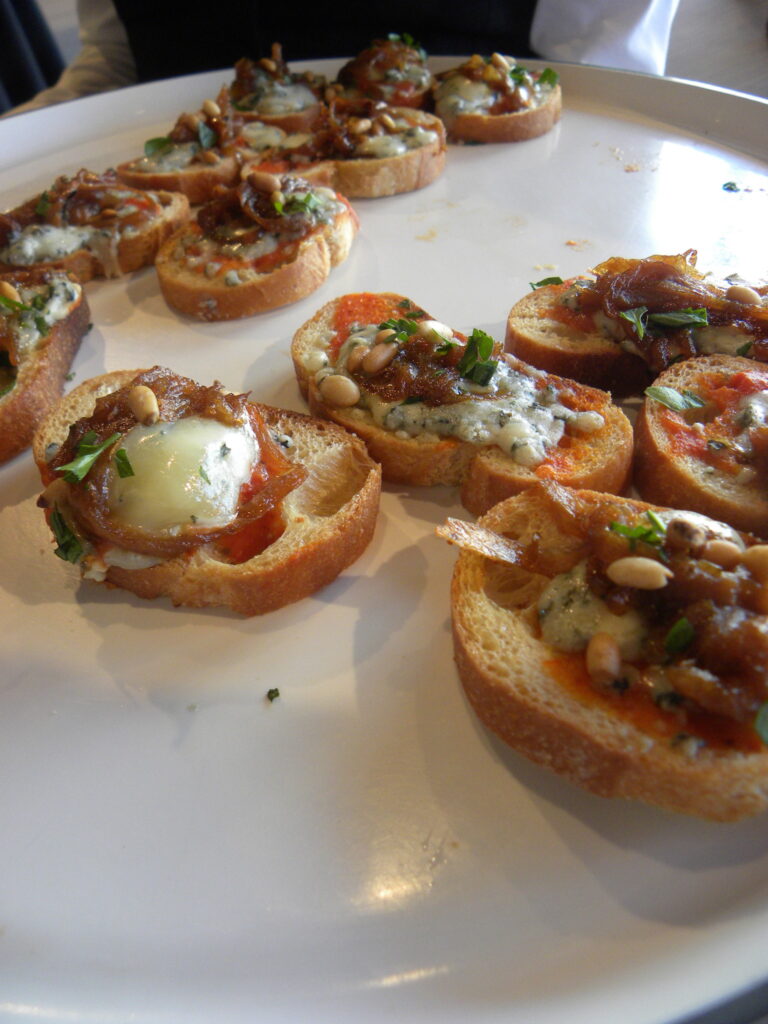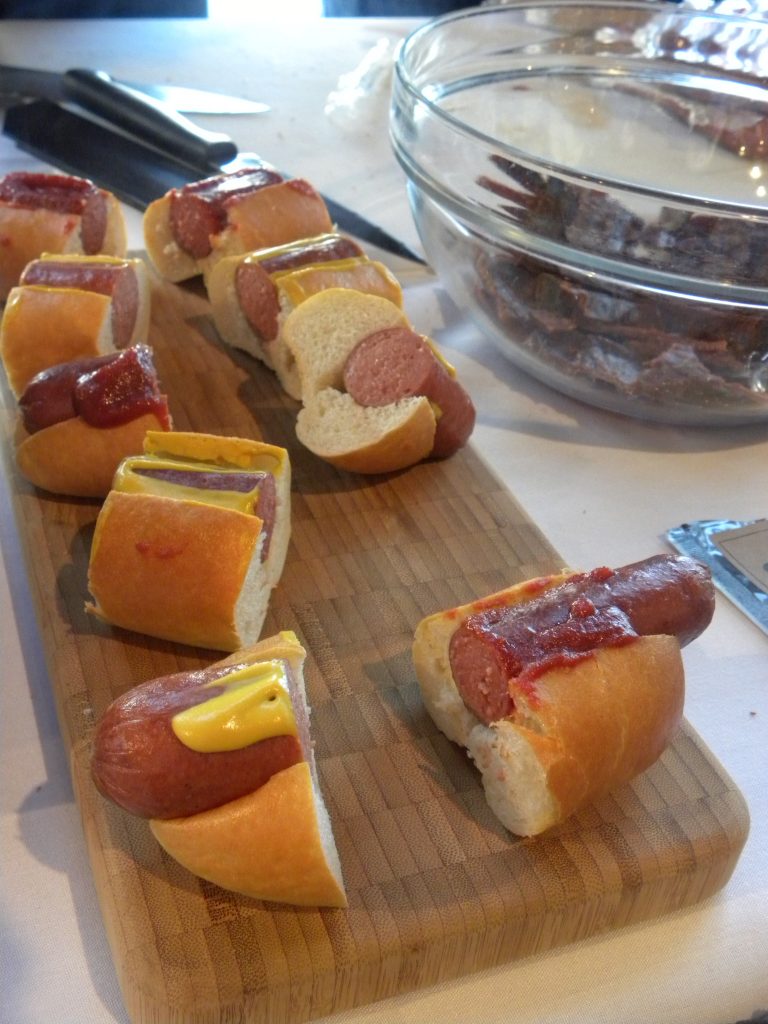 479 Popcorn was definitely one of our favorite discoveries at the Tasting Pavilion. They were actually one of Oprah's Favorite Things, so you know it's good! These popcorns are organic and come in a variety of the tastiest flavors ever.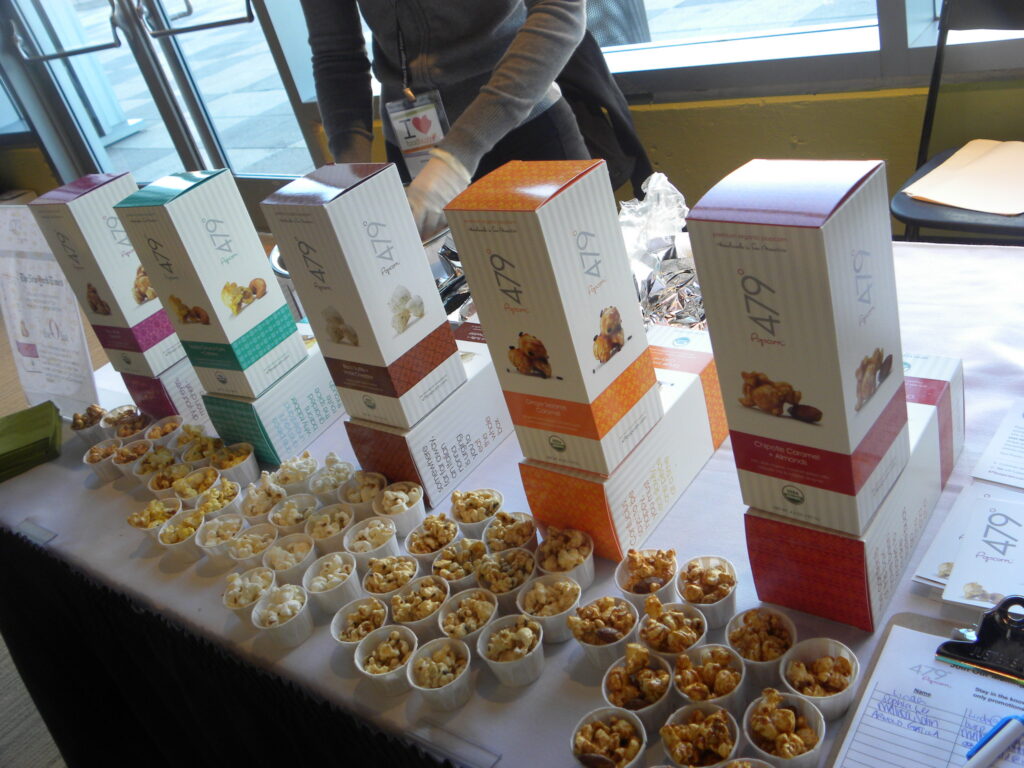 The White Truffle Cheddar was one of the favorites; it would be very easy to become quite addicted to this stuff! Other flavors that stood out were the Ginger Sesame Caramel and the Chipotle Caramel with Almonds.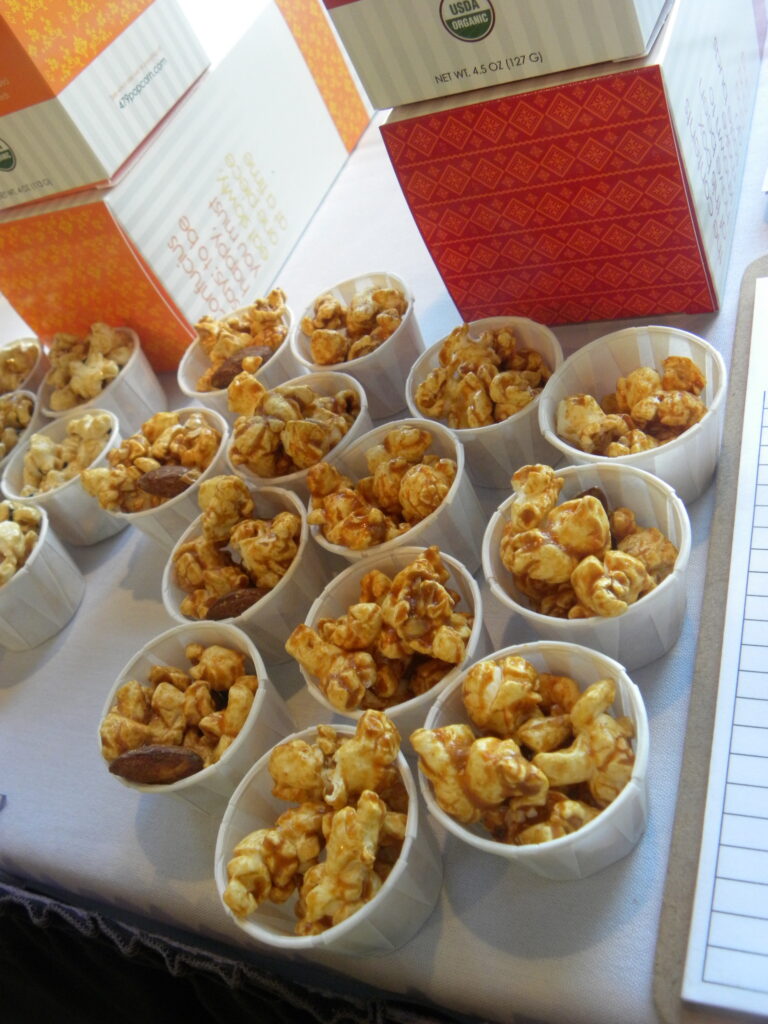 There were also so many wines to taste! We especially enjoyed the New Zealand wines we sampled.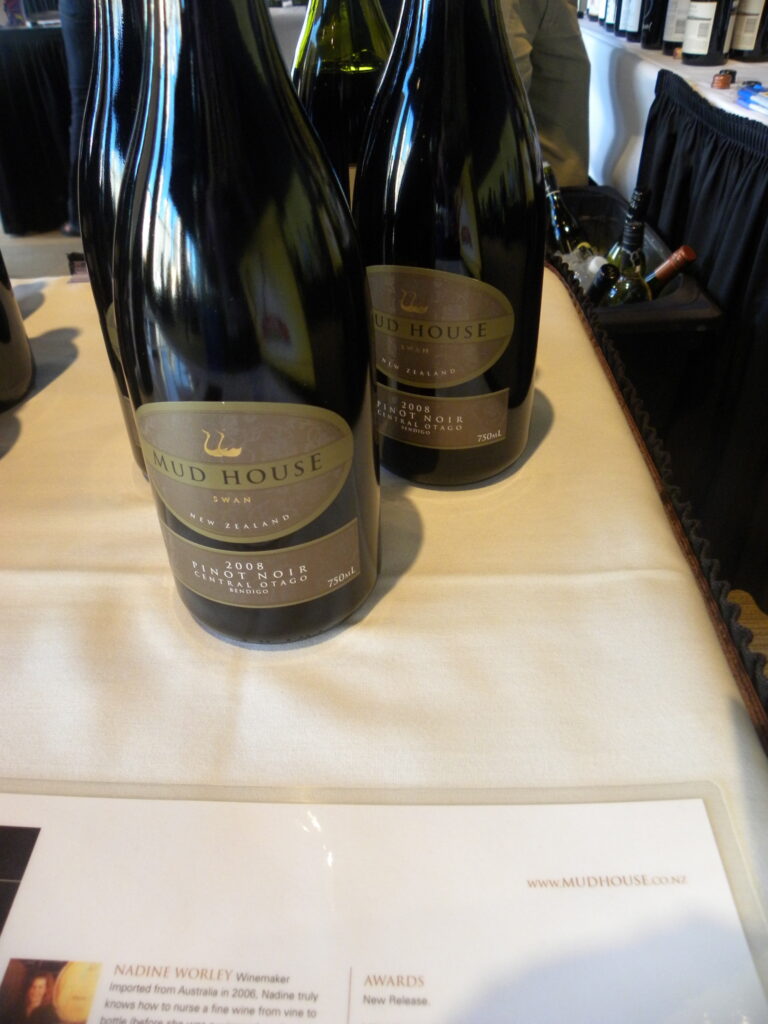 I was surprised to see such a good selection of beer at the event. I loved sampling the beers at 21st Amendment. Their watermelon beer is the perfect, refreshing summertime drink.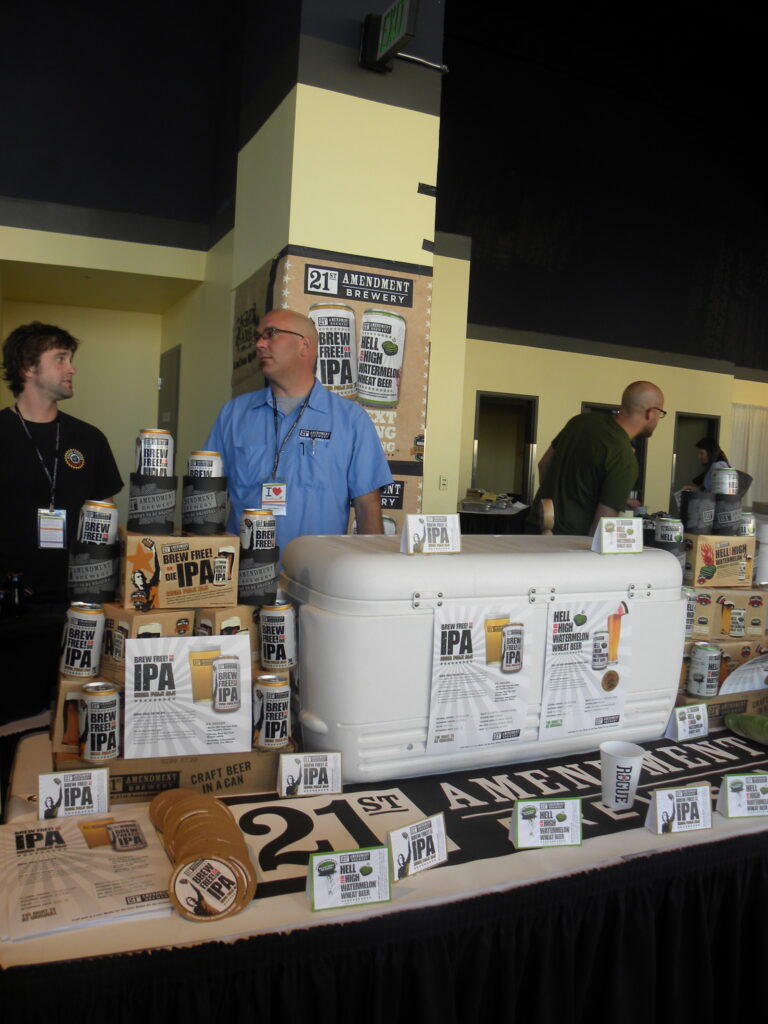 I had never heard of Magnolia Brewery before and loved sampling their beer selection. It really made me wish I was staying in San Fran a little bit longer because their gastropub sounds absolutely amazing. They described it as a "sexier" take on a pub, which is definitely something I can get behind. And their Blue Bell Bitter was SO good.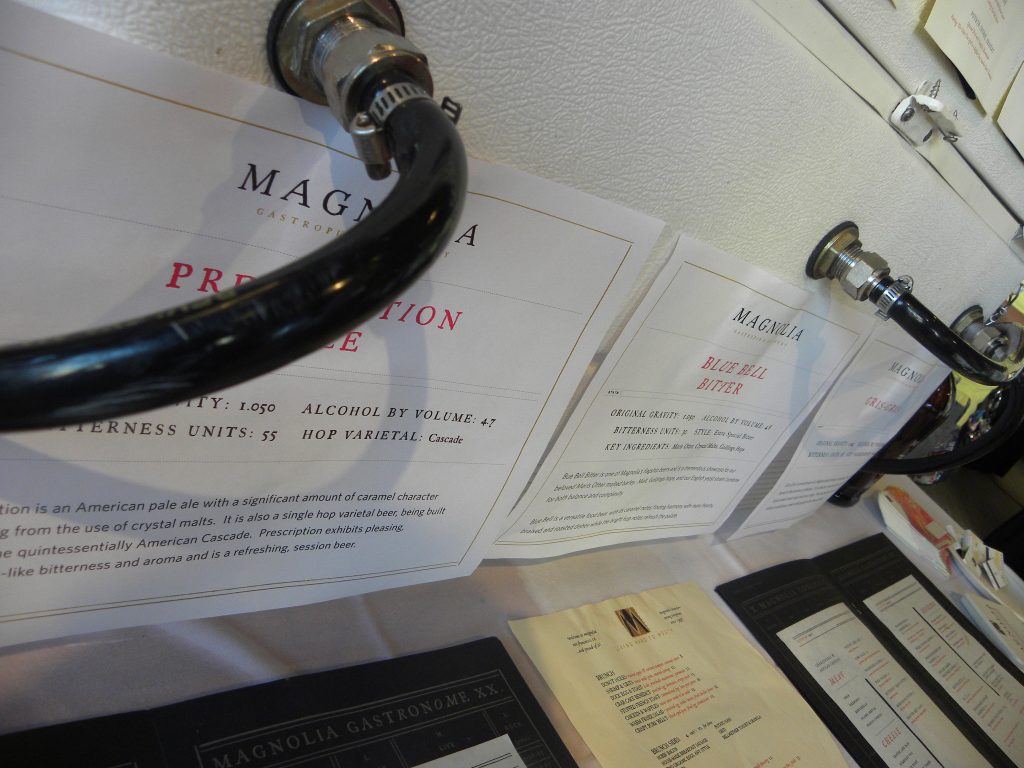 Rogue has been a favorite of mine, but I had never sampled their Morimoto before. I definitely became a fan of their Morimoto Black Obi Soba Ale.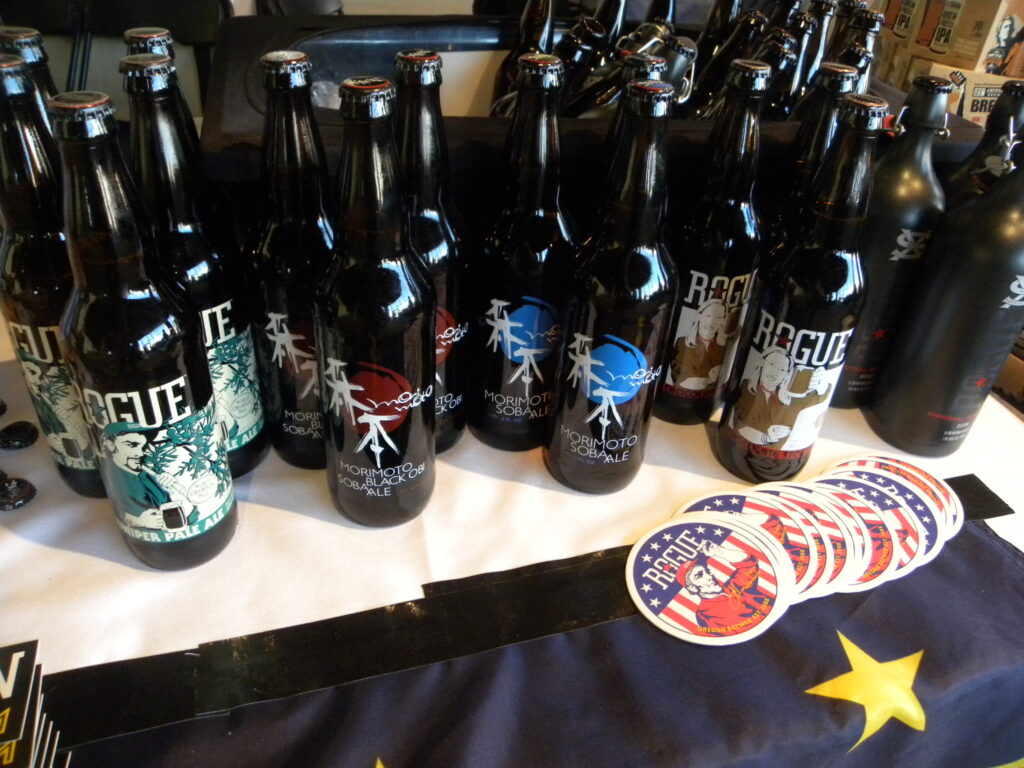 Before we left we, of course, had to play in the photobooth!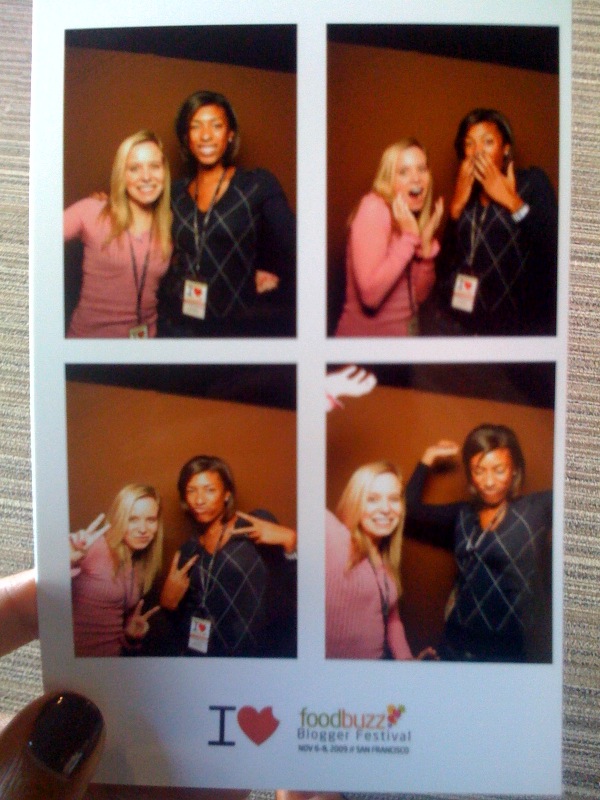 That evening we went to dinner at the Greenleaf Produce Warehouse. On our way to dinner, most of us were talking about how full we still were from the Tasting Pavilion and how we couldn't eat another bite. But when we arrived at the warehouse and saw all the food, our minds were quickly changed. I think lots of us were craving vegetables and Outstanding in the Field prepared lots of fresh veggies that we couldn't turn down if we tried.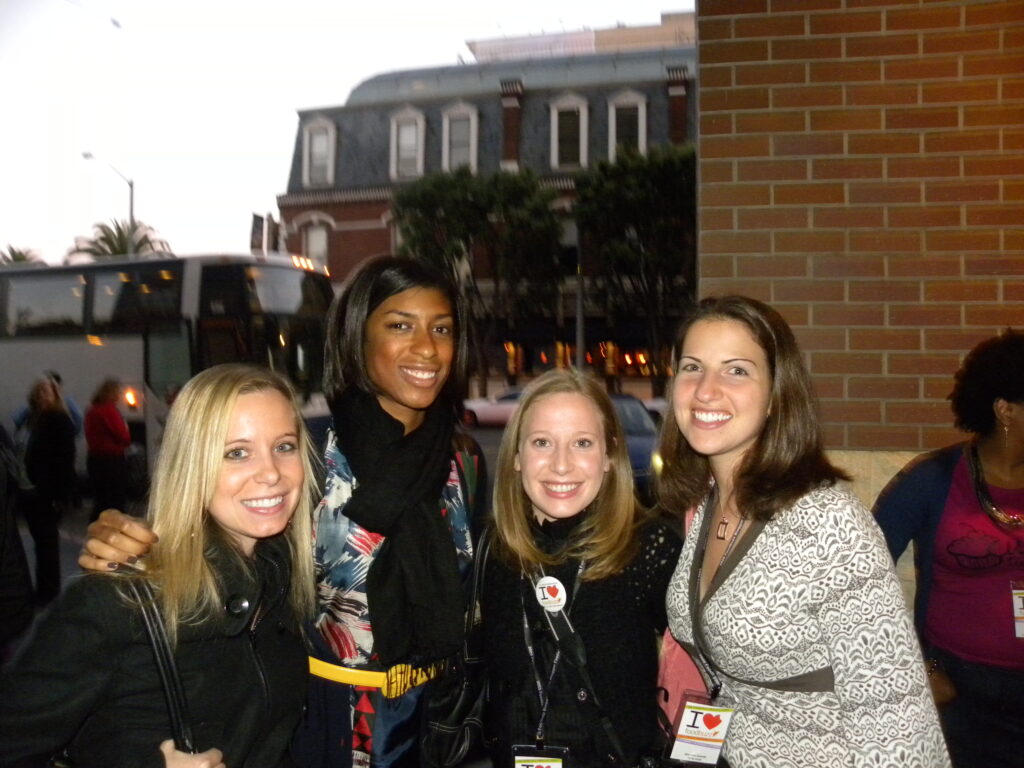 (Us with some of the Boston bloggers, before loading the buses with Kelly and Shannon)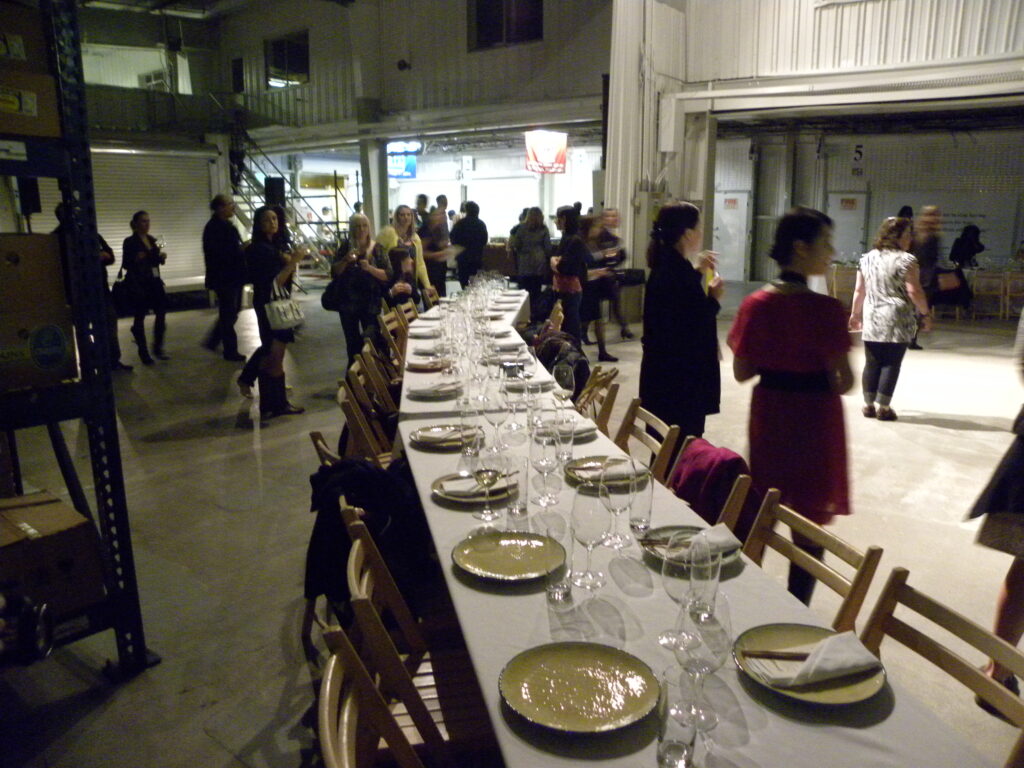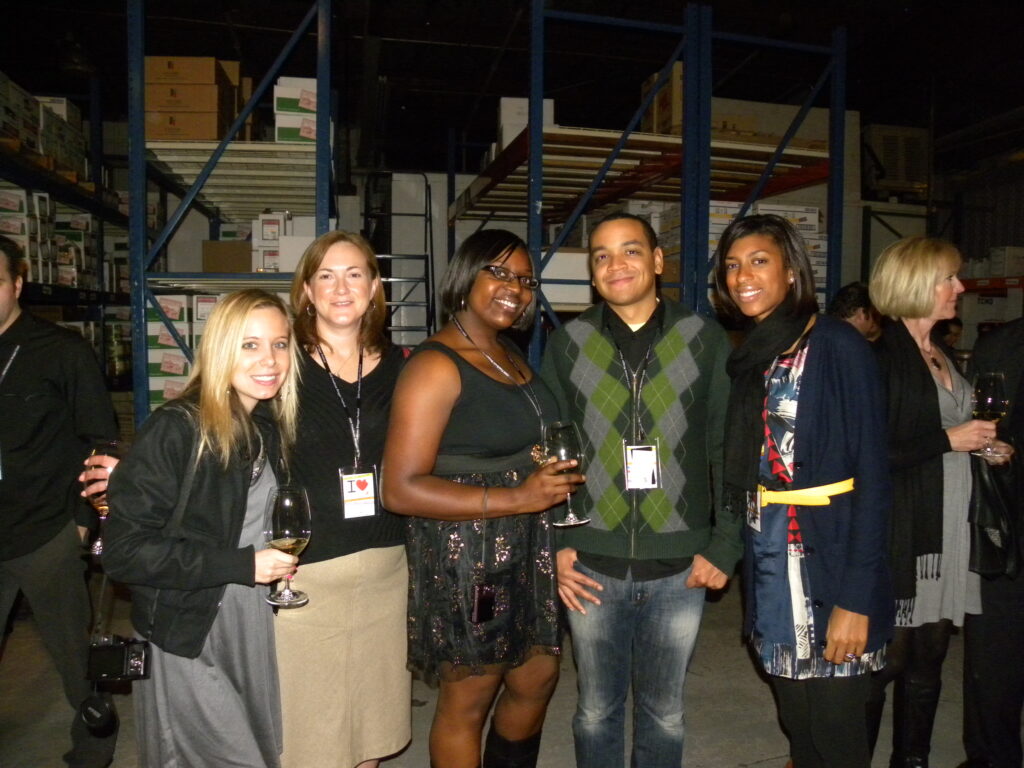 Us with our new favorite pair of bloggers, The Duo Dishes. And Kristi from Austin Farm to Table.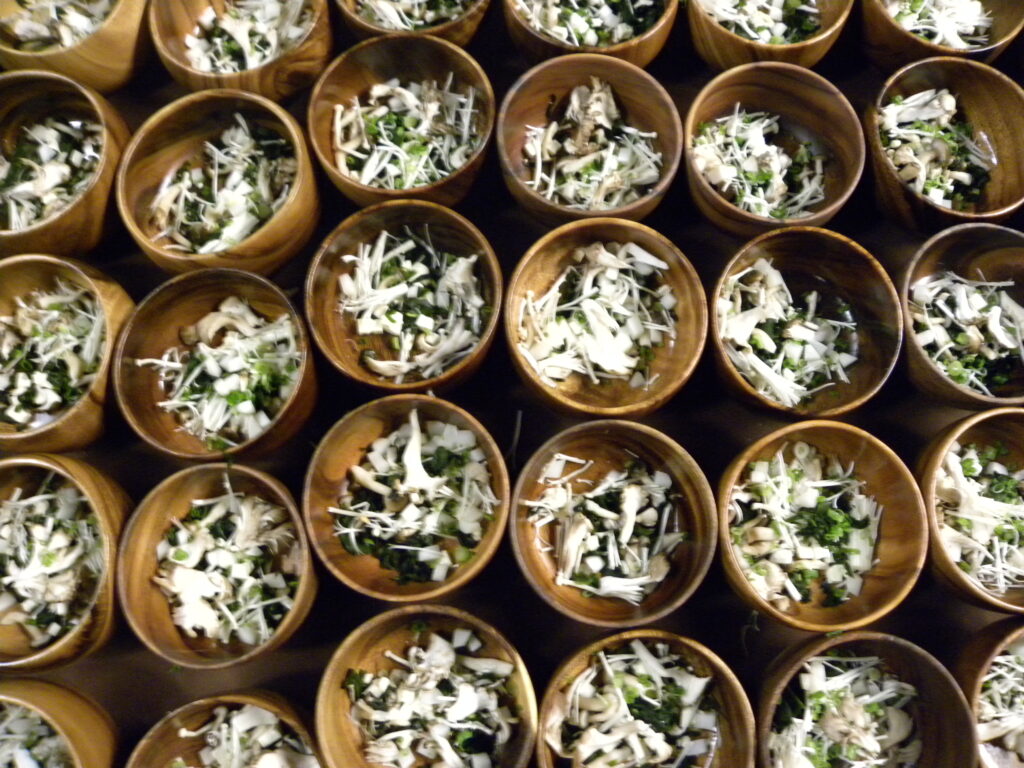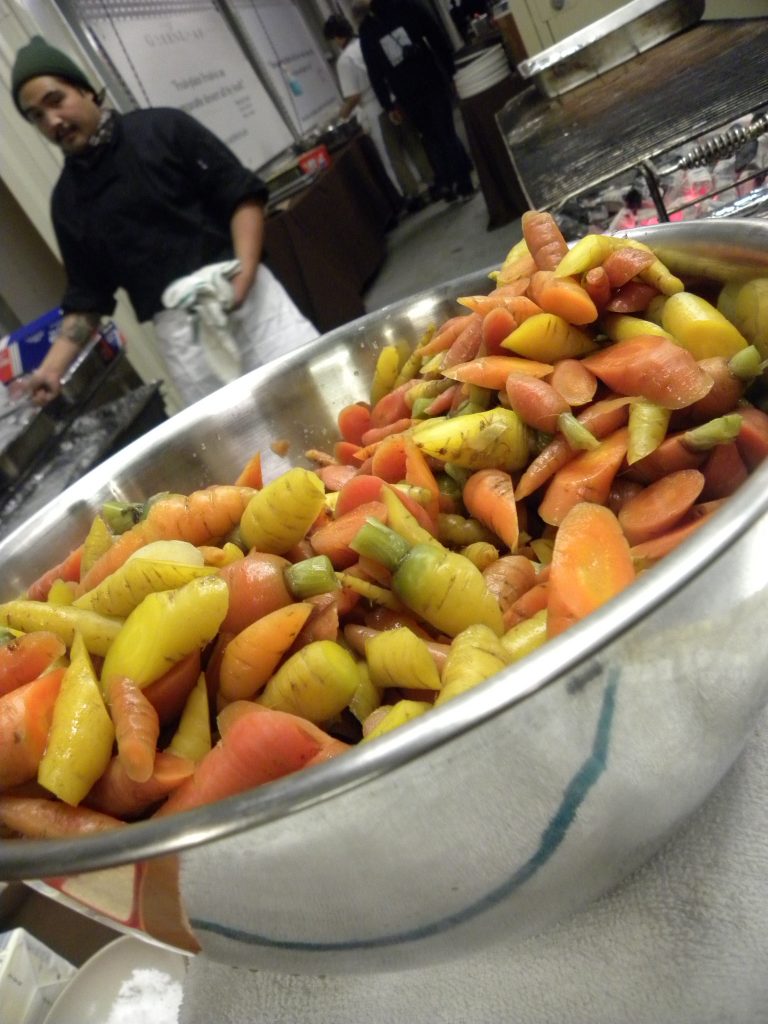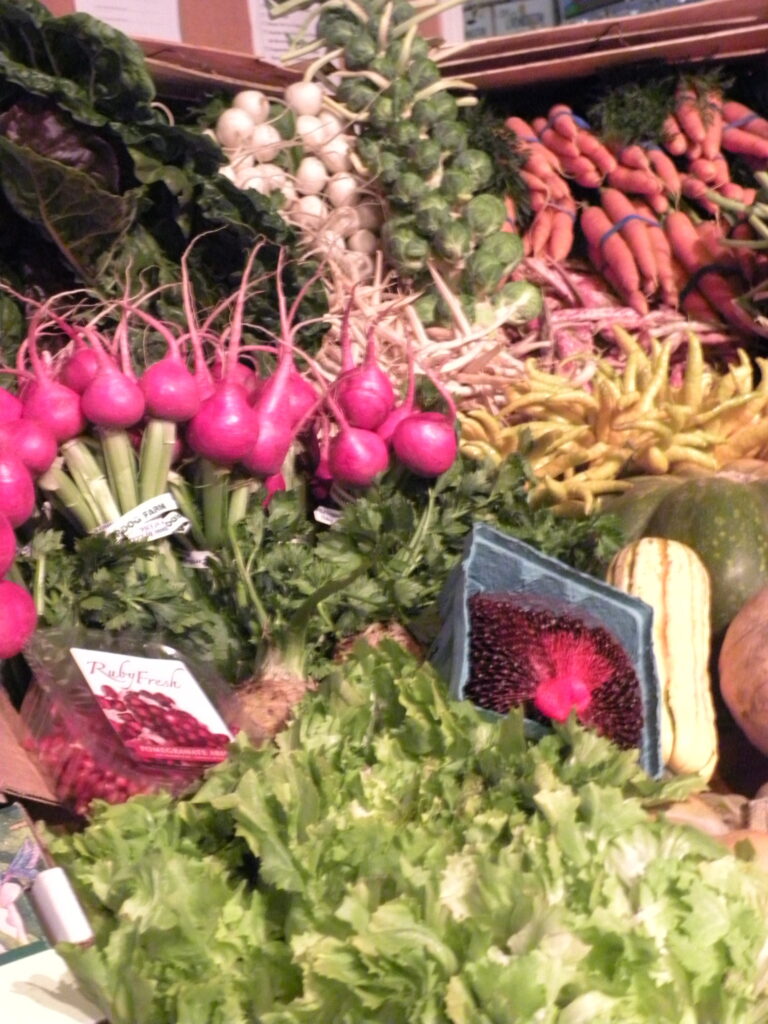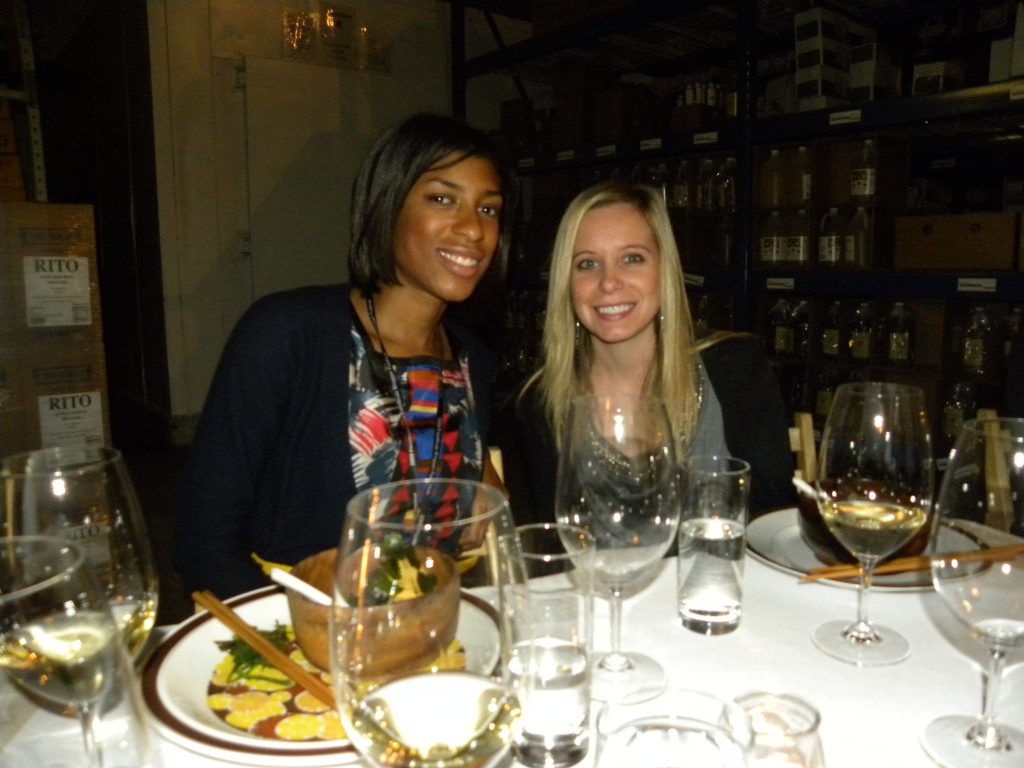 The Udon with Grilled Monterey Calamari in a browned butter ponzu reduction, cucumber, kaiware, frisée and yellow pear tomato with chojang and sesame vinaigrette (whew, that's a mouthful!) was amazing. The calamari was incredibly tender and flavorful.
The Salmon baked with dashikombu, fried garlic and Japanese curry powder basically melted in our mouths and was like a powerhouse of flavor.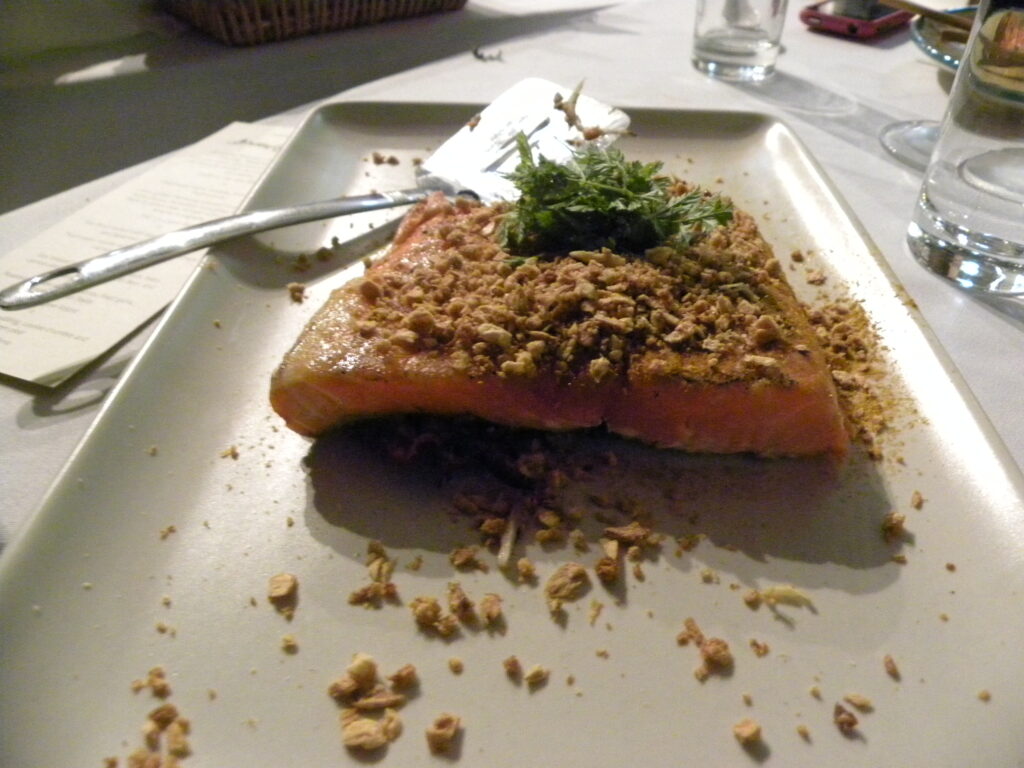 I think it's safe to say that the crowd favorite was definitely the Roasted Brussels Sprouts with ponzu fried garlic, guanciale, and bonito flakes. Even people who didn't think they liked brussels sprouts were going crazy over these! We all want the recipe so we can attempt to re-create in our own home.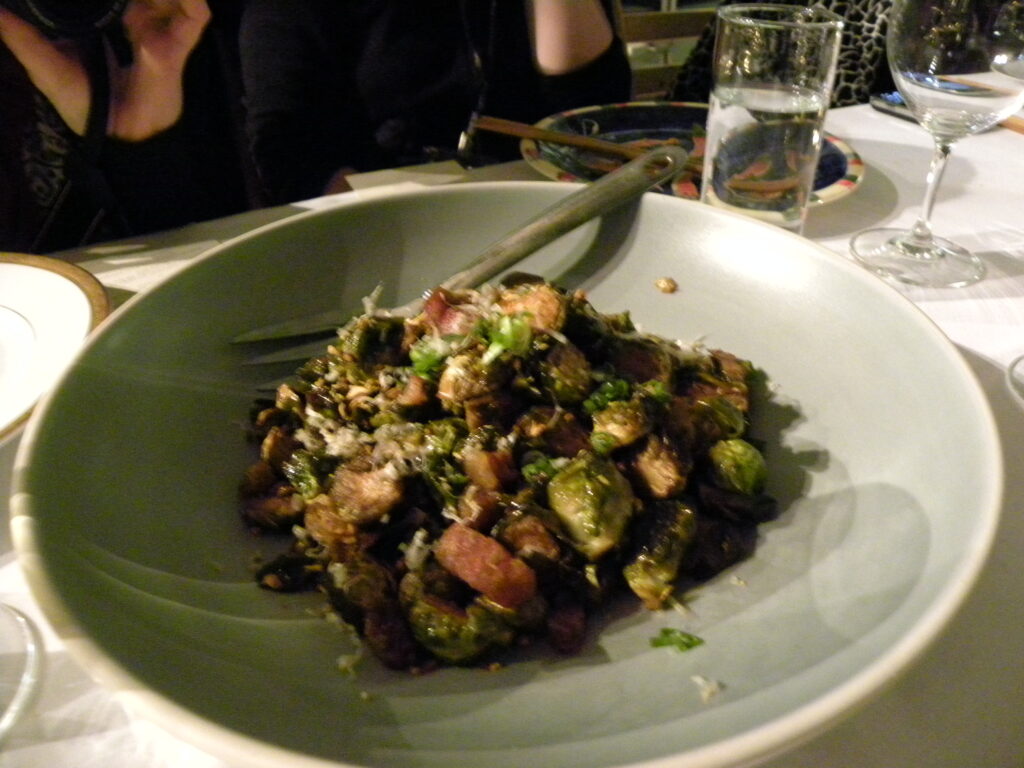 Another standout dish was the Soy Braised Beef Cheeks and Oxtails with baby carrots and fingerling potato, OB Beer, and Denjan demi.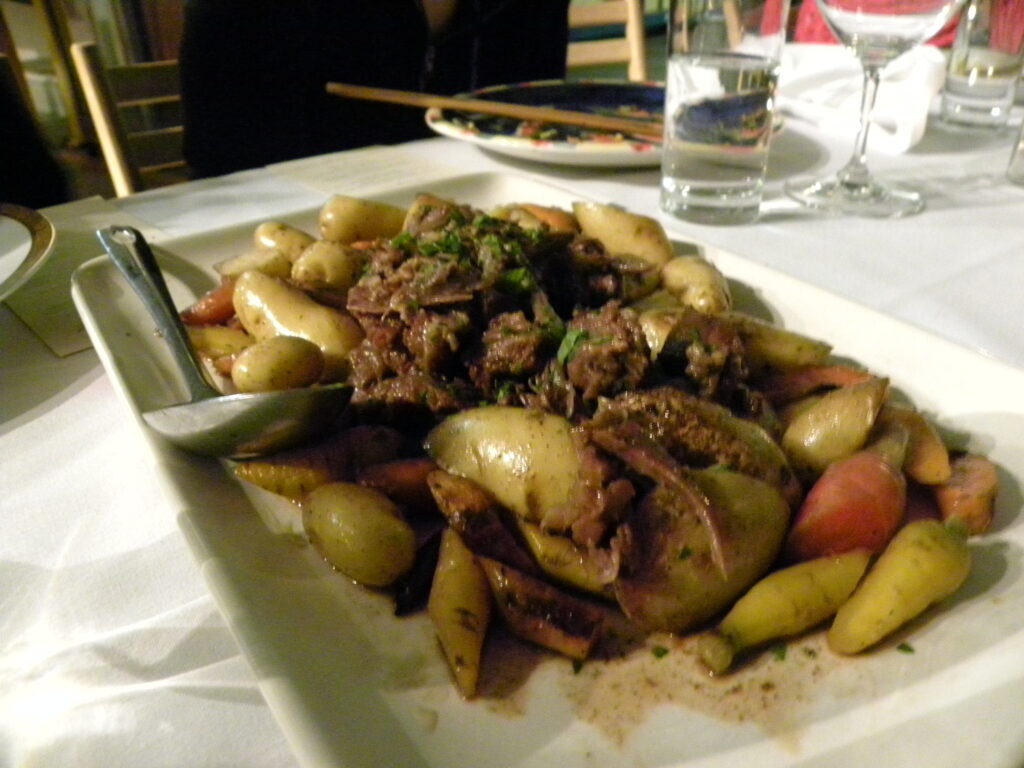 The words we kept hearing during the evening were, "I thought I wasn't hungry, but I guess I was!" The food was so delicious we all found room in our stomachs to continue!
Up next: Day 3, Nature's Pride Brunch and Exploring San Francisco!
[Sues and Chels]