Our final morning, we headed to the farewell brunch at LuLu, a really cute restaurant that used to be an old warehouse. Nature's Pride sponsored the breakfast, so many of the dishes involved their bread in one way or another.
We were big fans of the Crouque Monsieur with smoked ham, swiss, and truffle mustard. The pear and blue cheese salad was also delicious, along with the huge slices of bacon, which I of course had an obscene amount of and was tempted to go back for seconds. And the whipped cinnamon butter that went along with the french toast was absolutely to die for (we definitely learned that Kerrygold butter is amazing this weekend!).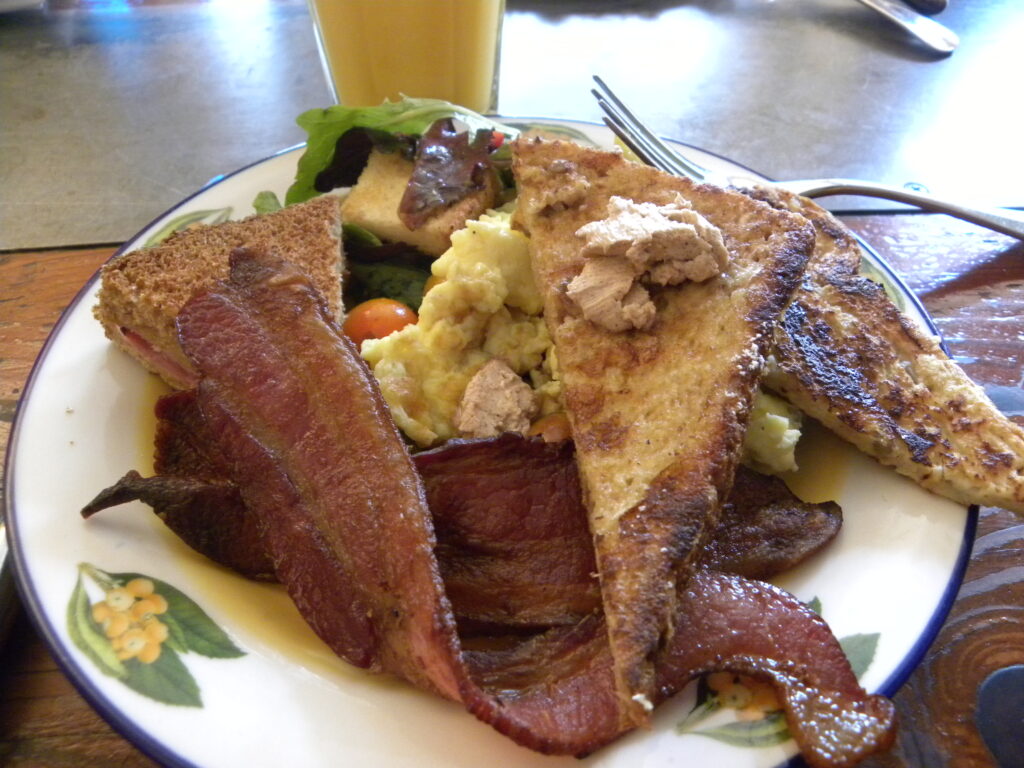 After the brunch and saying goodbye to our new friends and fellow foodies, we met up with one of my best friends, Corey, who lives in San Francisco. I've been a couple of times to visit him in the past, and I must say this was one of my favorite tours! He took us on a whirlwind ride around San Francisco! I'd done the "slower" tours before where we actually stood around, took everything in, and all that good stuff, but it was such a blast running out of the car, snapping photos, then hopping back in the car and going to the next location. Corey did such a great job explaining all of the landmarks around the city and he knows all of the really great look-out areas and beautiful views on San Fran!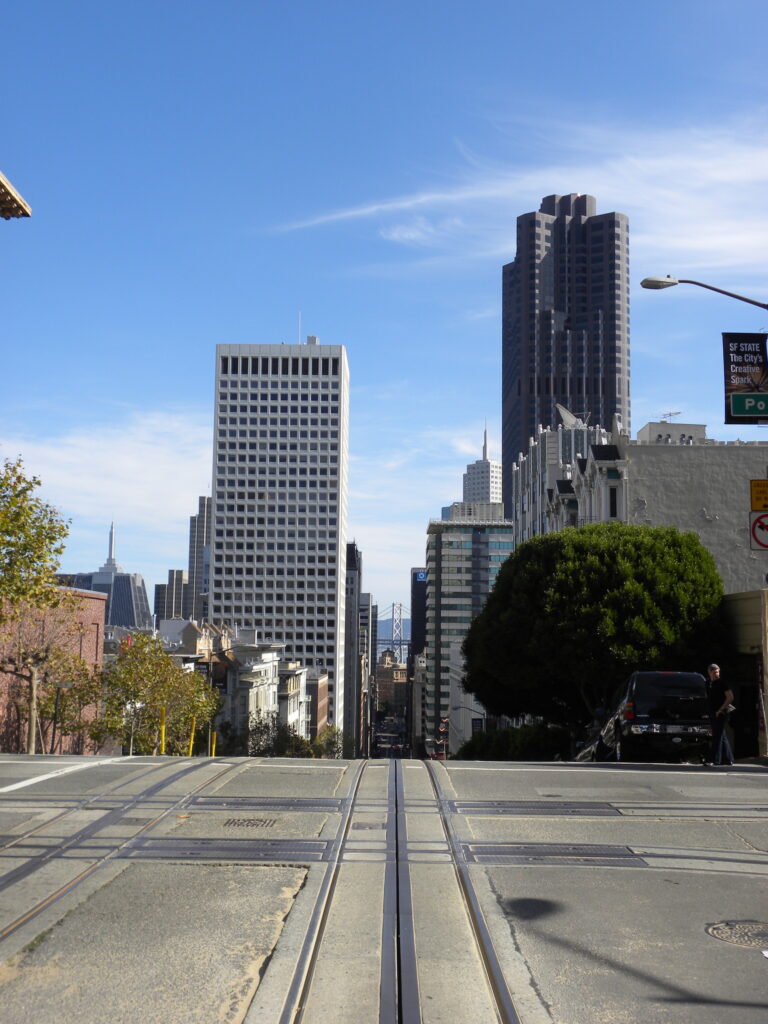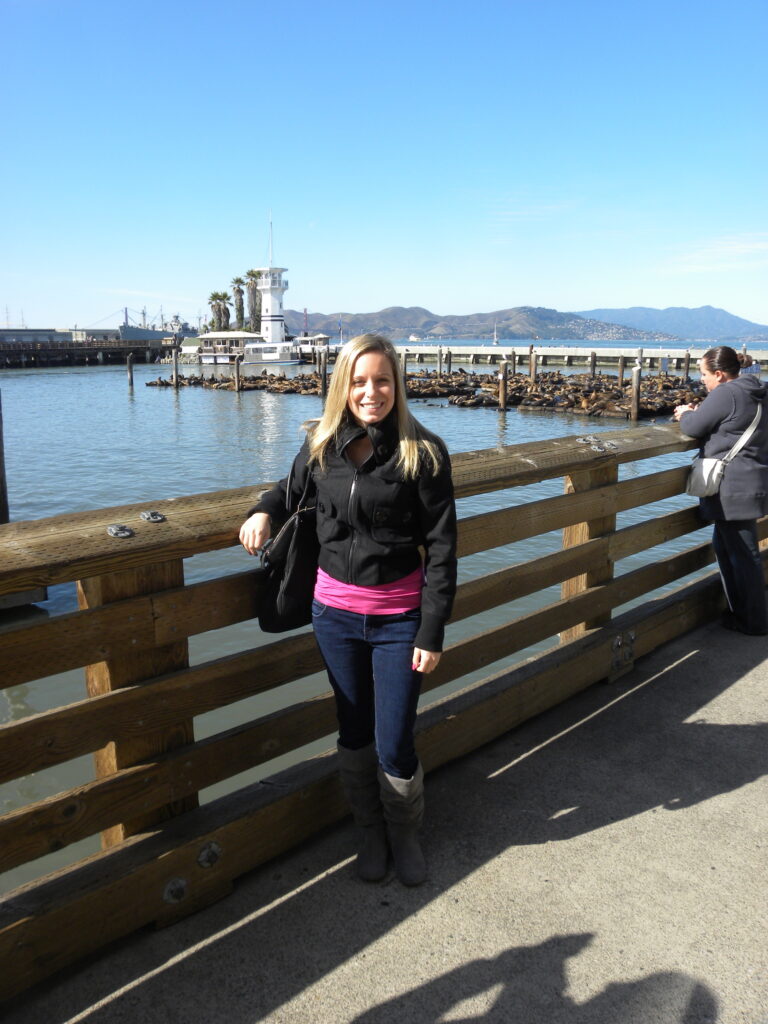 Sues at the Pier!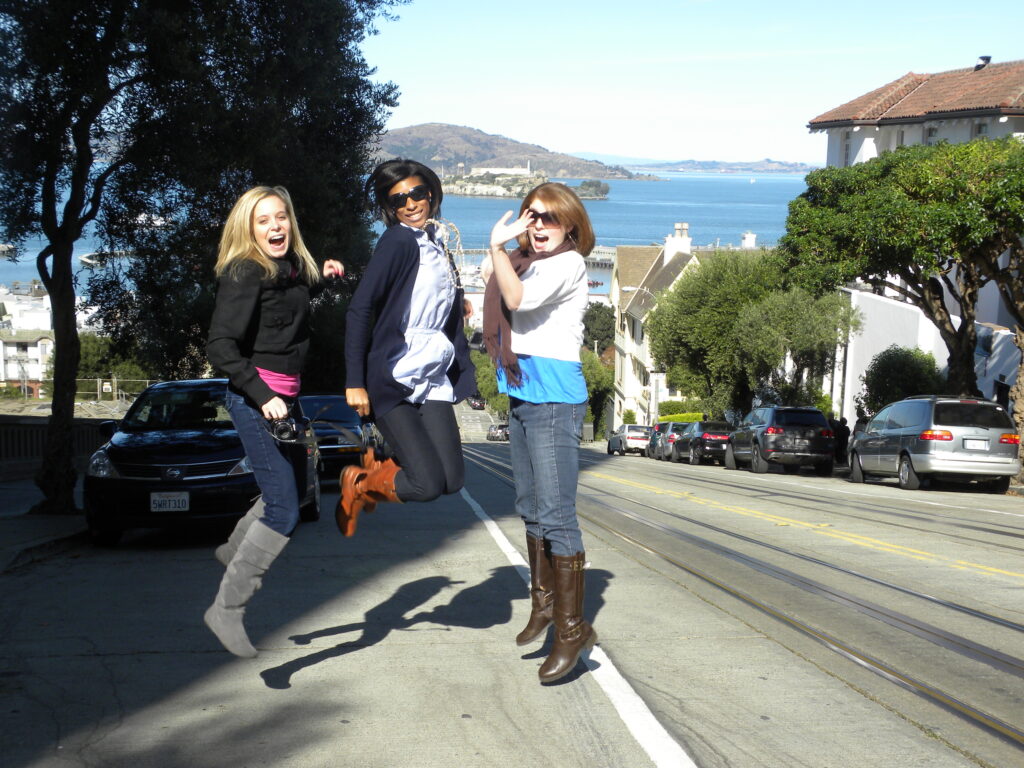 Corey is the absolute king of "jumping pictures" so we of course had to incorporate some of them into our tour!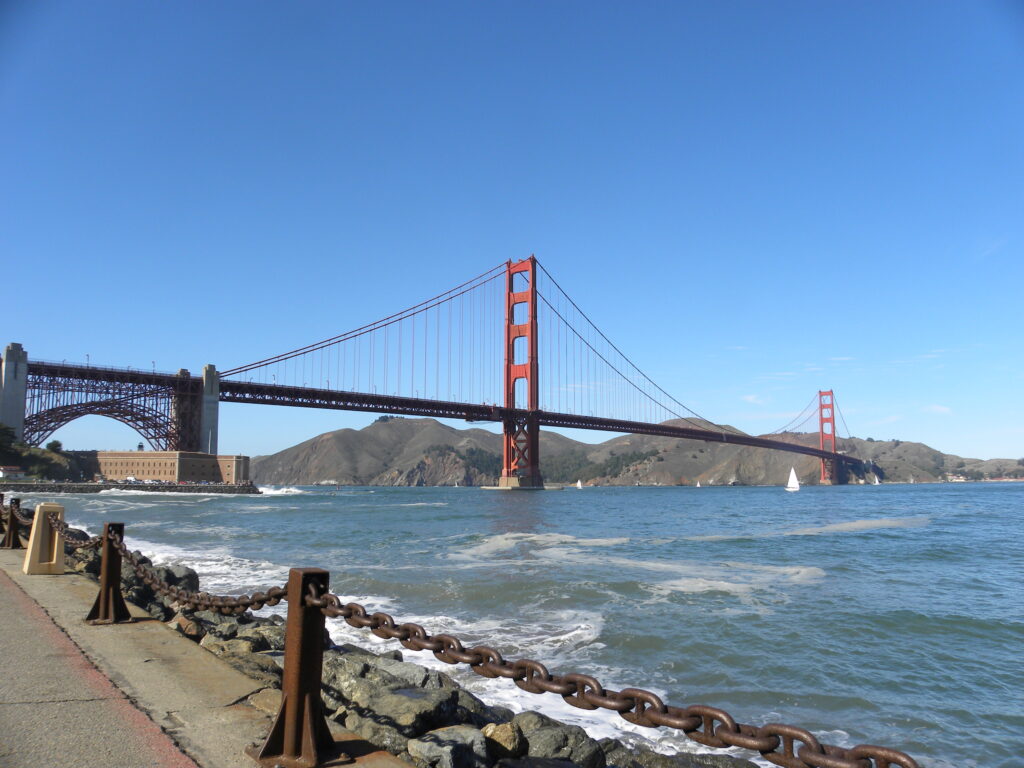 Stumbling upon this view never gets old!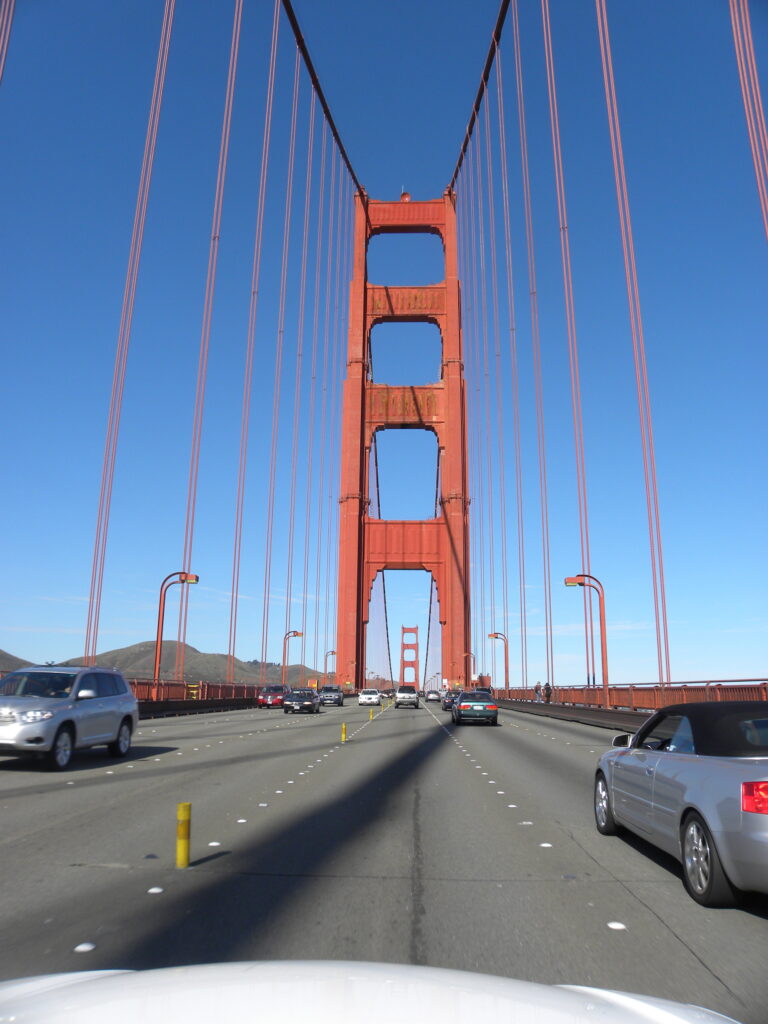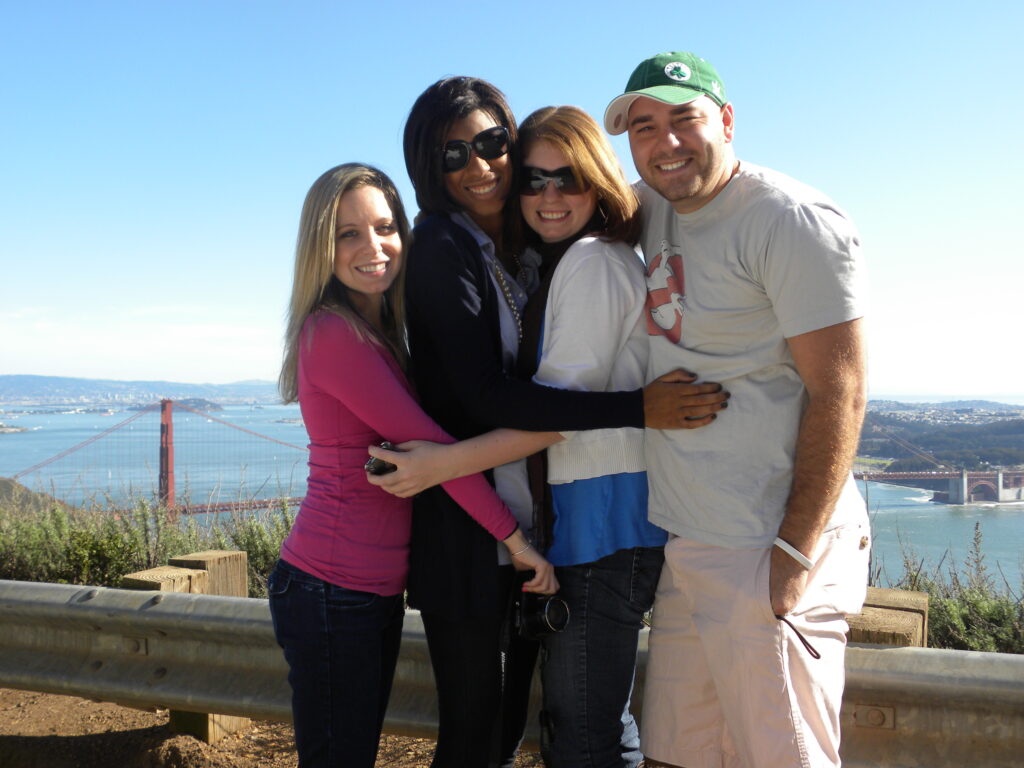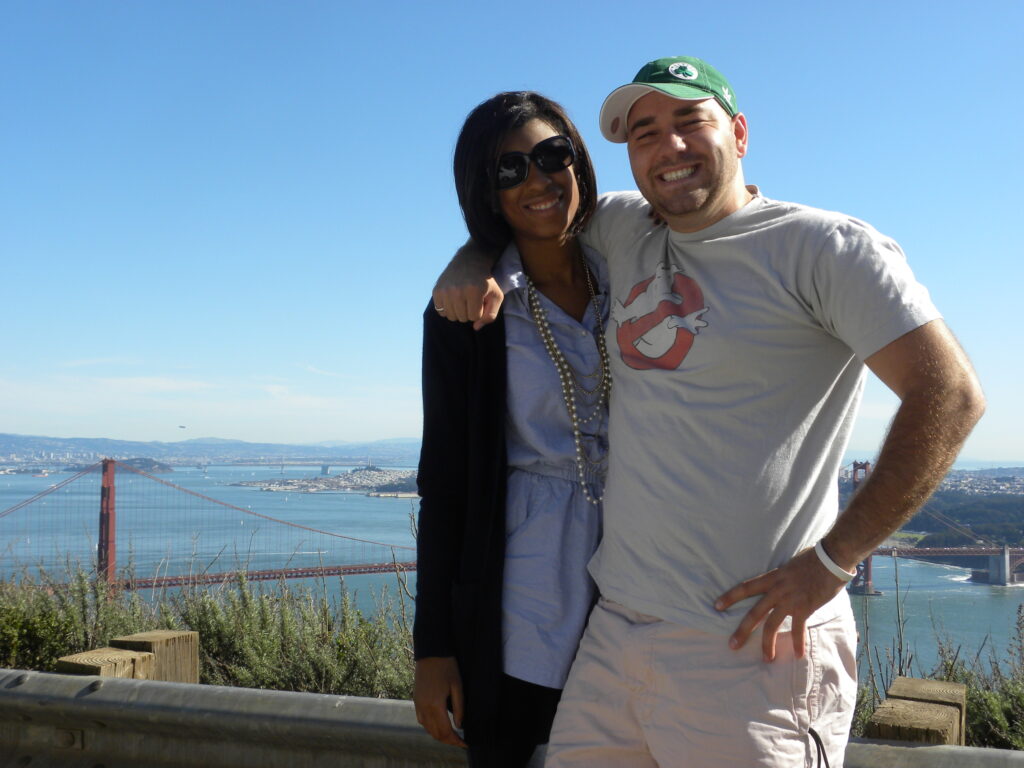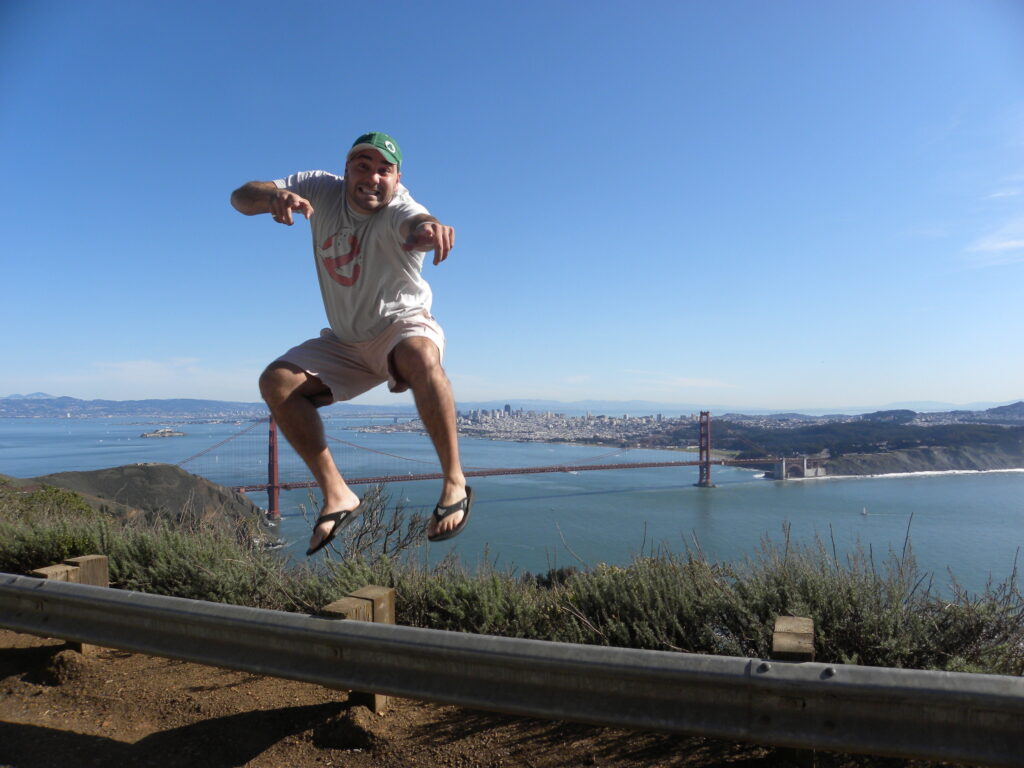 Corey JUMPING… or flying!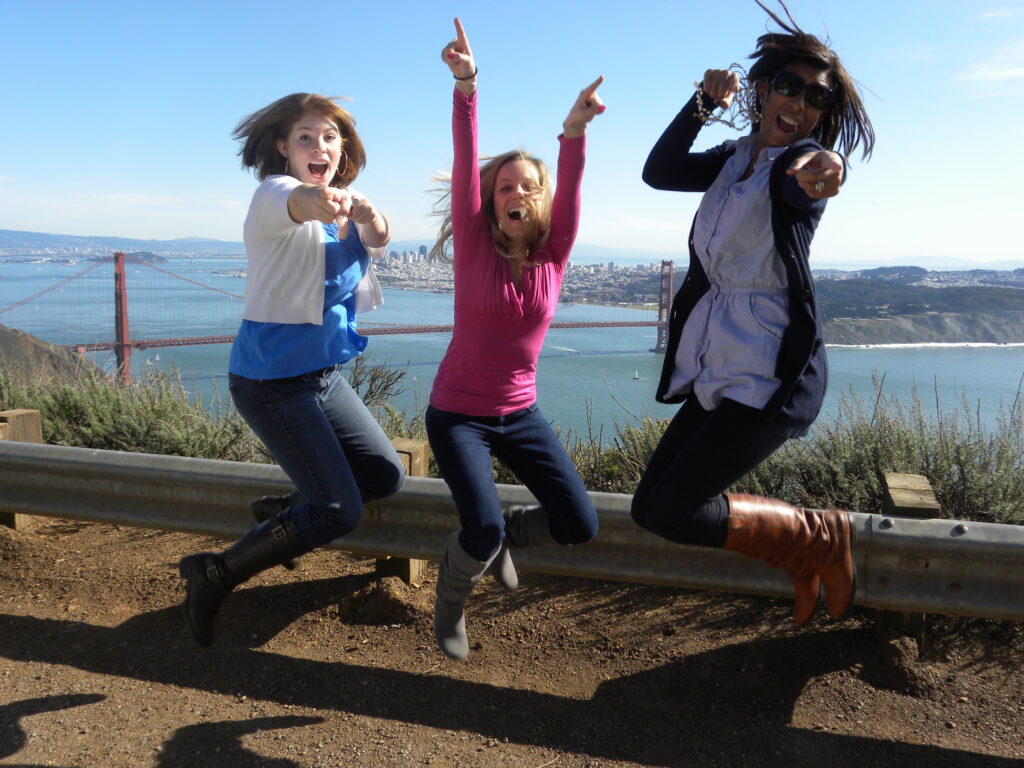 This photo is just plain hilarious! Such a great time 🙂 I think we burned all of the calories we gained eating this weekend just by jumping around so much 😉
As we were heading to the airport I saw this Levi's billboard, which sort of summed up the entire day (and weekend) perfectly "All I need is all I got". Everything fell into place those few days, nothing more and nothing less. It just worked out wonderfully… including us almost missing our flight home and having to run through SFO like we were a team on the Amazing Race. It was… amazing in every sense of the word.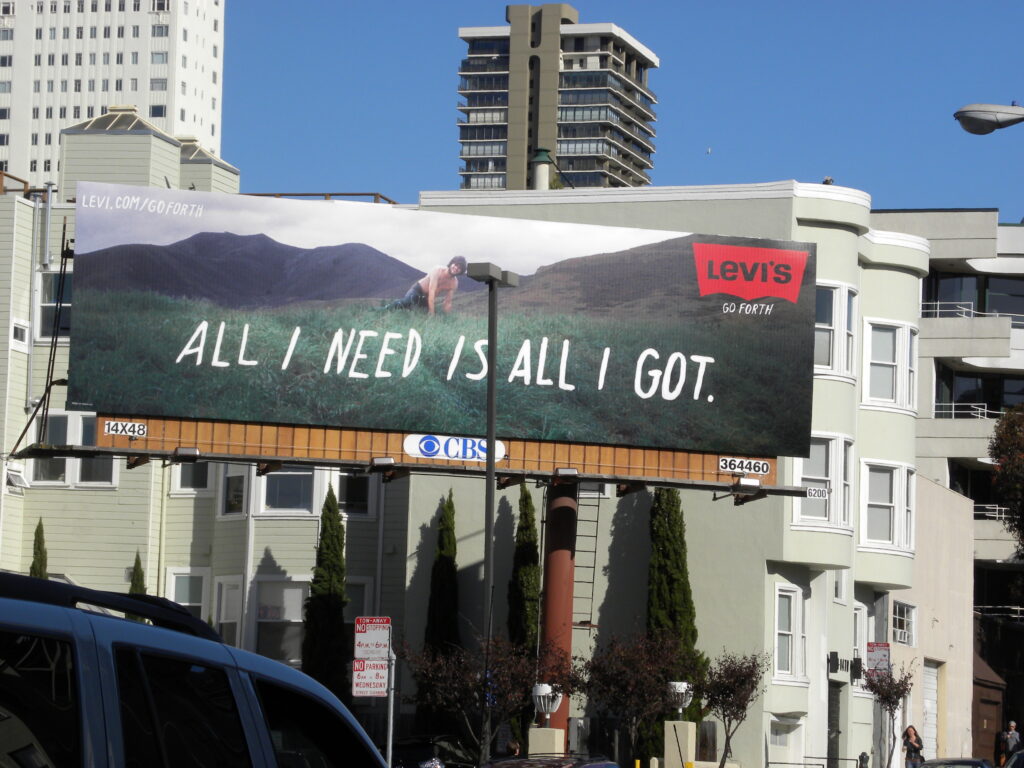 Thank you so much to Corey for taking us around the city and to all the organizers of the Foodbuzz Blogger Festival for giving us a great reason to play in San Francisco! This was the first year of the festival and it was extremely organized and seemed to go off without a hitch. We can't wait to get details of next year's festival…
[Chels and Sues]