FRIDAY. Hi. Please don't leave me. OK fine, you can leave me for Saturday, but that's it. Sunday might be OK, but I want absolutely nothing to do with Monday. It's been an incredibly busy few weeks for me and I'm craving a weekend like crazy. I've got lots of plans this weekend, so not a ton of downtime, but it will be fun at least. And I'm sure some couch will be involved. And dog snuggles. And some cooking, too.
I had a pretty good month weeknight dinners-wise in April and, as usual, am sharing all my meals with you below. I feel like I did a super good job of cooking a variety of things and made quite a few meals I will return to at some point. Since I work full time and often have plans on the weekends, a lot of these are easy weeknight dinners that can be prepared in a short amount of time, which I love. Here they are!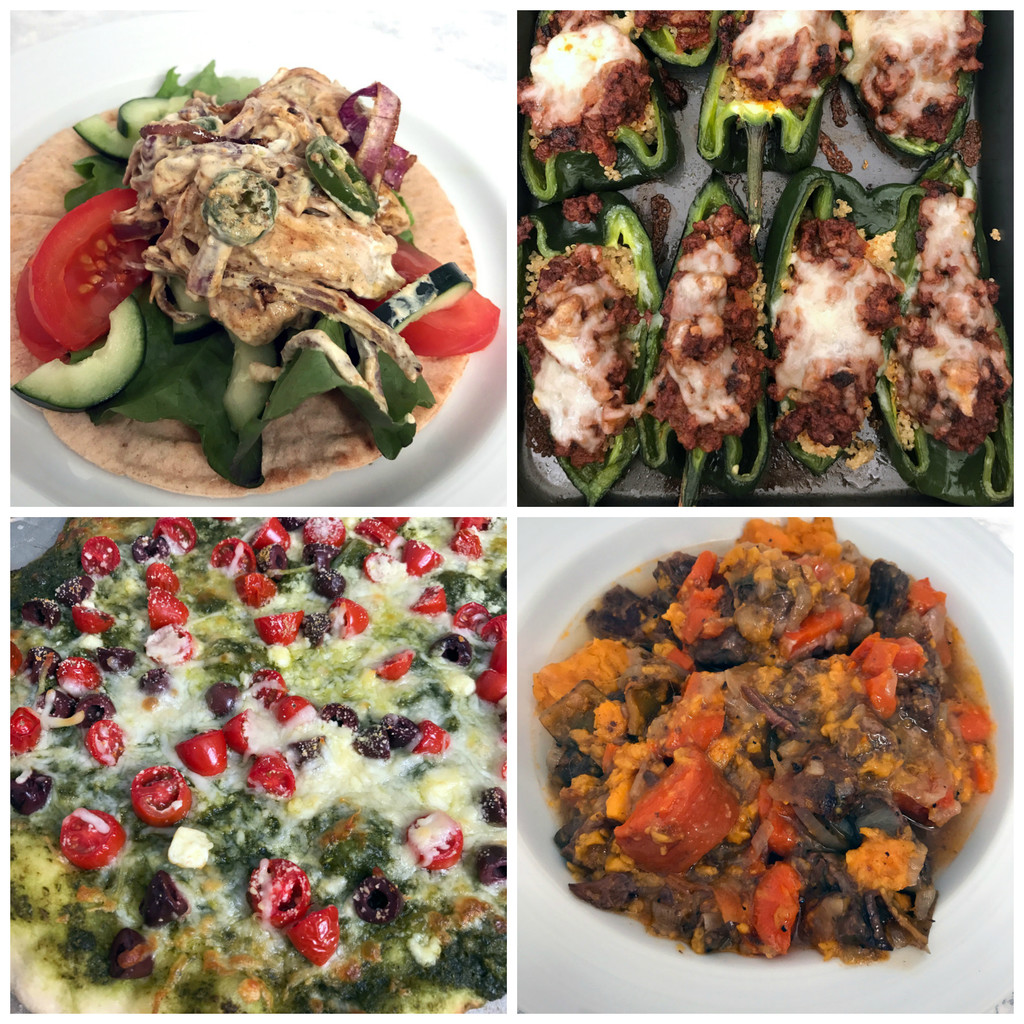 Curried Chicken Pitas from Food & Wine
Chili-Stuffed Poblano Peppers from Fresh Fit Kitchen
Pesto Pizza (my own recipe)
Instant Pot Beef Stew from Pinch of Yum (with sweet potatoes added in)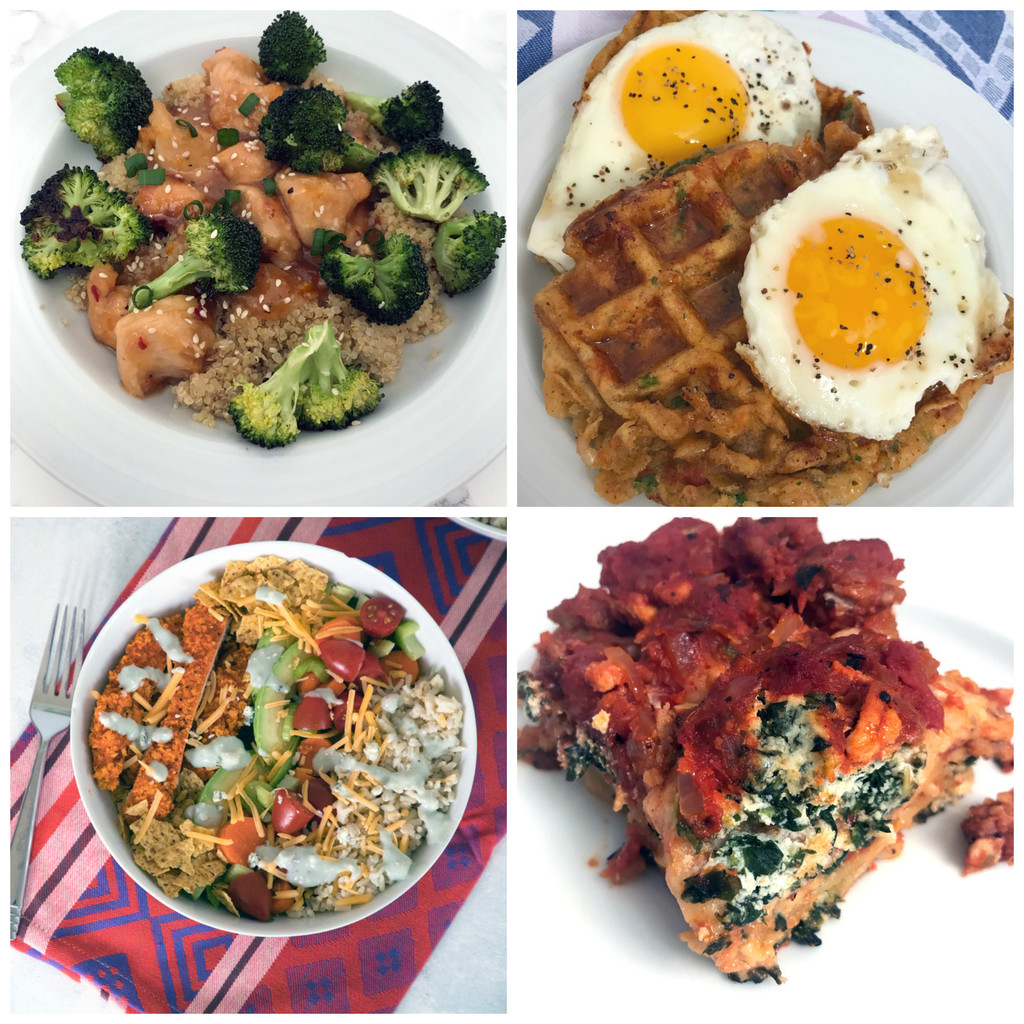 Orange Chicken from Chef Savvy
Southwest Chorizo-Cheese Waffles from Rachael Ray magazine
Buffalo Chicken Burrito Bowl (coming to We are not Martha soon!)
Turkey and Spinach Lasagna from Bon Appétit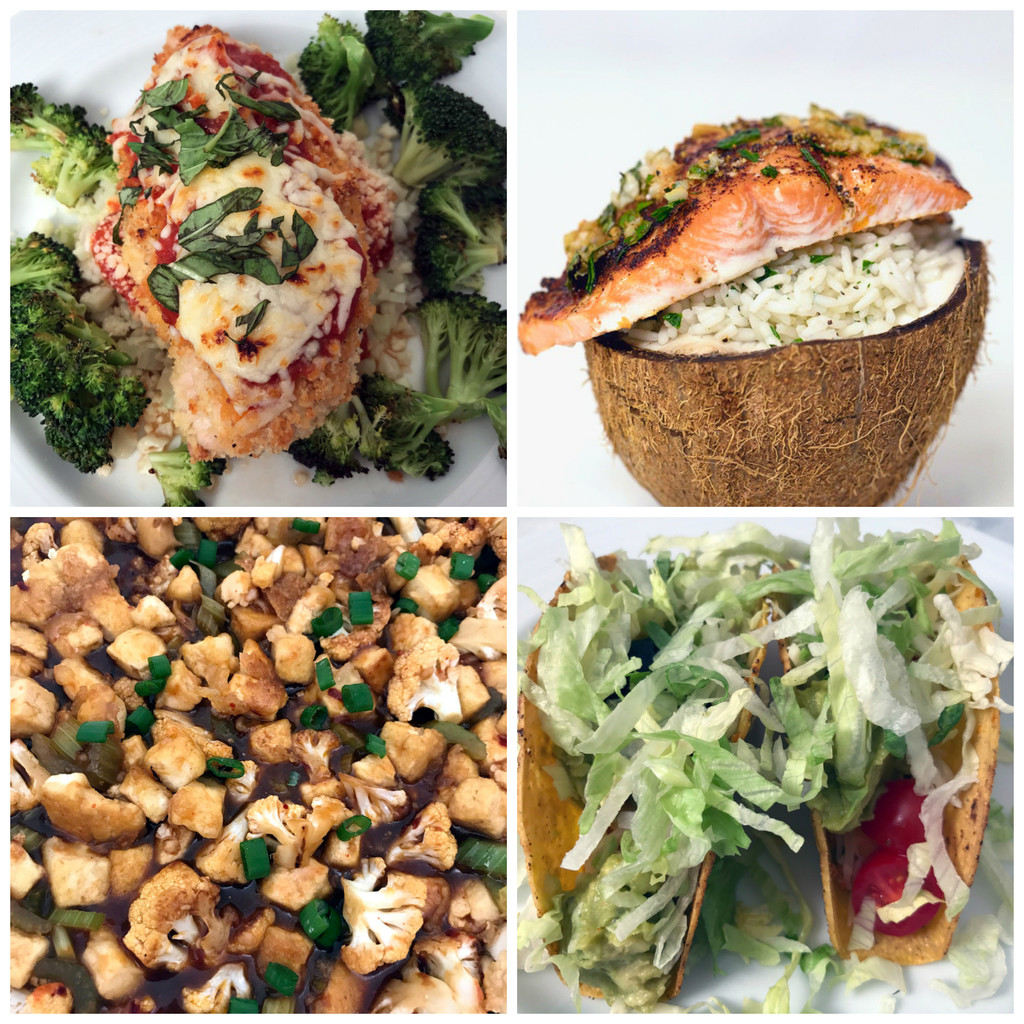 Sheet Pan Chicken Parmesan from The Cookie Rookie
Chili Lime Salmon Over Coconut Rice from an original We are not Martha recipe
Szechuan Tofu with Cauliflower from Cooking Light
Turkey Tacos (regularly made meal)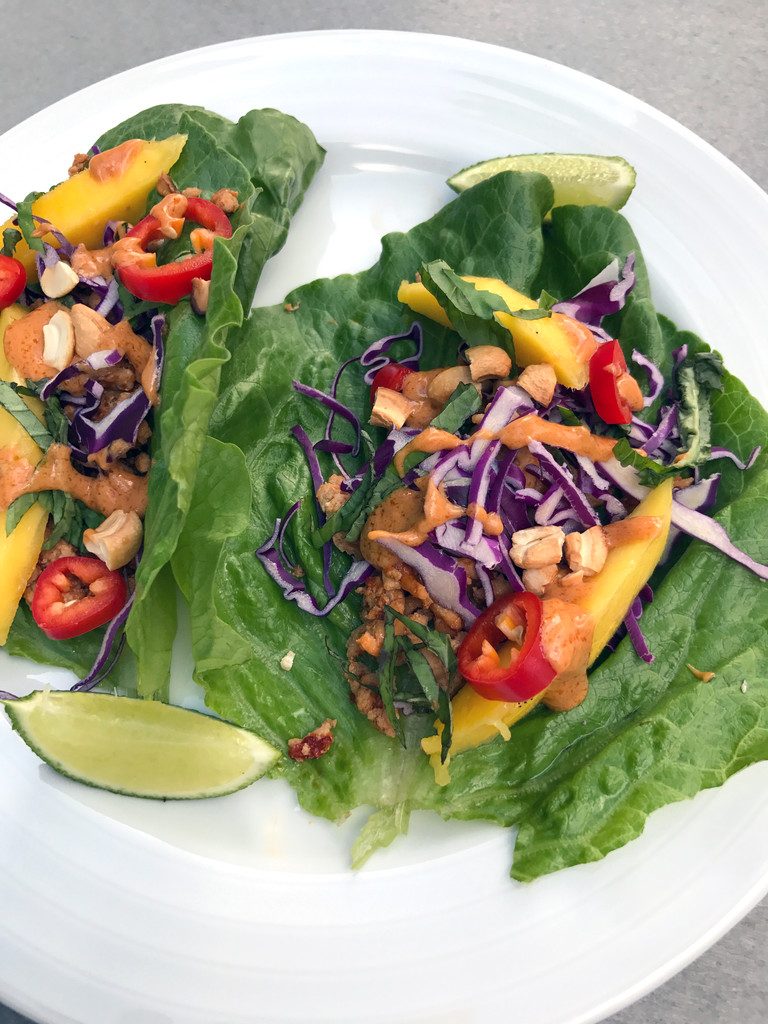 And my absolute favorite weeknight dinner of the month that will definitely be made again soon...
Thai Chicken Lettuce Wraps from Vitamin Sunshine
I know Easter was like a million years ago (and um, also a million degrees warmer. What the heck?), but I have to share a photo of my absolutely adorable nephews!! They had a blast hunting for candy-filled eggs and Winnie had a blast chasing them around (and trying to find the eggs herself...).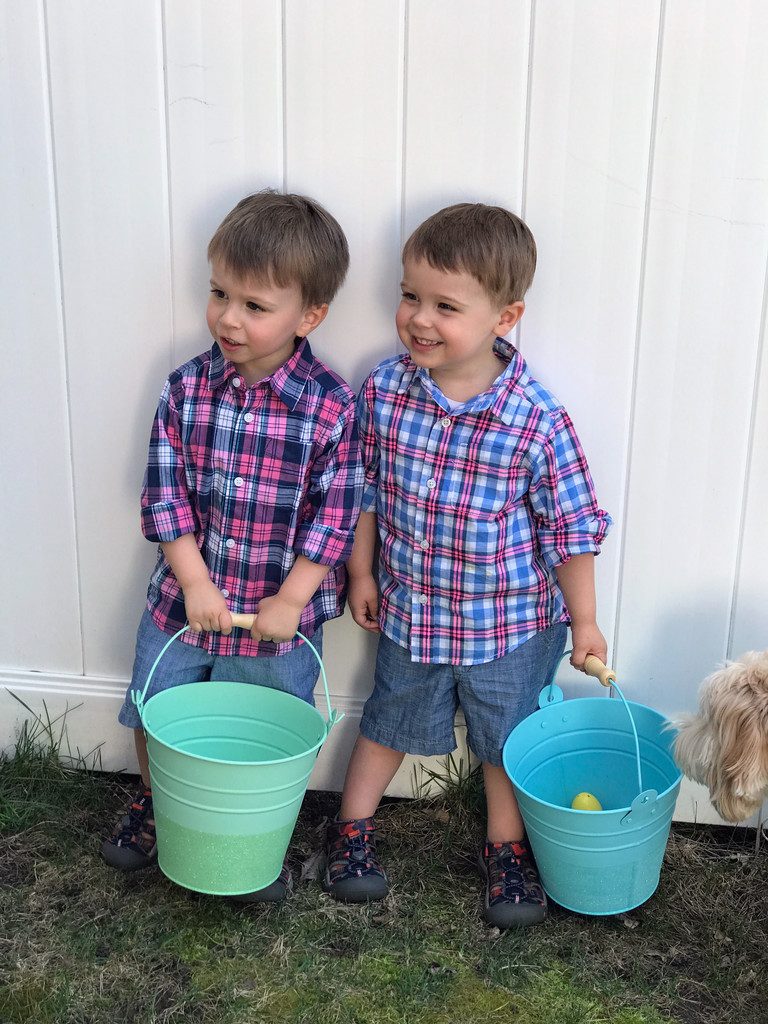 I saw an ad for Breyer's Gelato Indulgences in Bon Appétit and literally went straight to the grocery store to find it. SO good. Though I was slightly disappointed there wasn't cookie dough throughout the whole carton (only on top).
I know they're a little ridiculous, but I couldn't resist getting a pair of Kate Spade Glitter Keds. The happiest sneakers ever, I'm sure I'll be wearing them a ton this summer.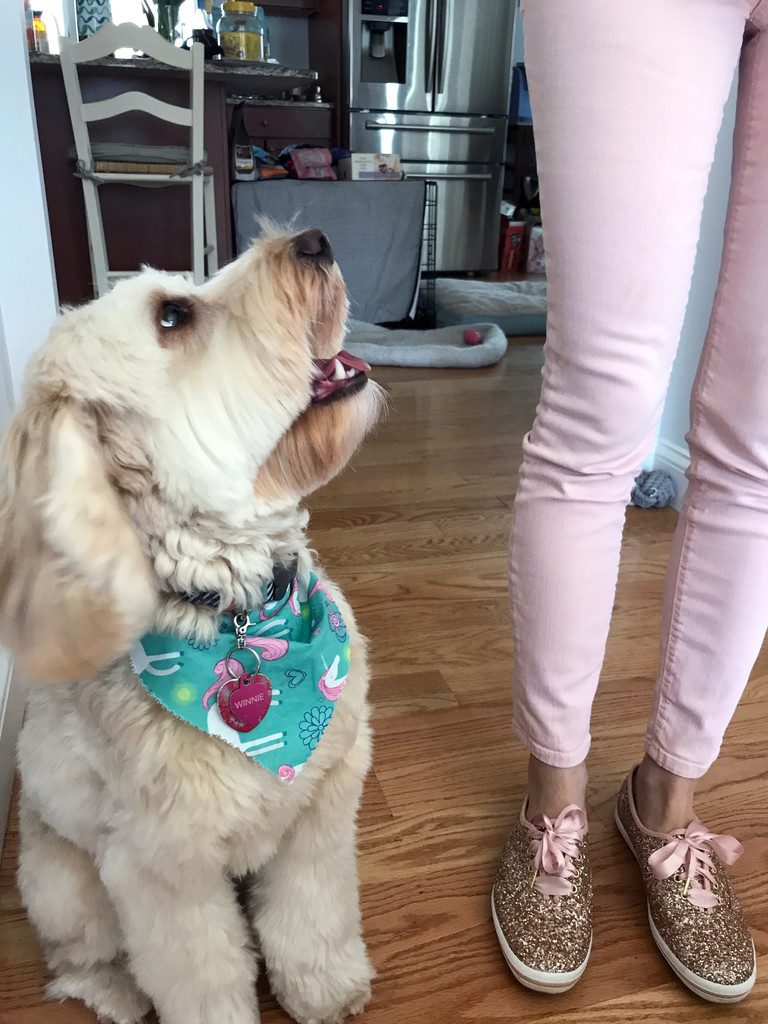 I took shockingly few photos of Winnie this month (sadness!), but it wouldn't be a Friday I'm in Love without a Winnie Snapchat filter picture. Her cousin Mitzi is coming to stay with us this weekend for a nice long visit, so I'm sure I'll be snapping lots of pics of the two of them!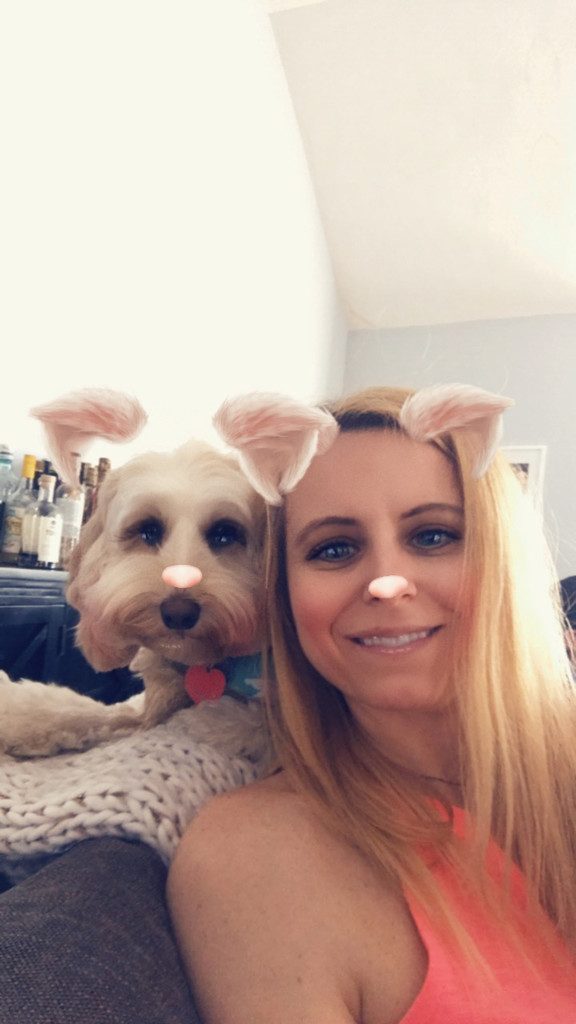 Ooh, you may have seen it on Instagram, but I made my own English muffins for Easter! My mom and I took a class at Stonewall Kitchen where they showed us how to do it. I attempted them myself almost immediately and they were EASY. And I couldn't believe how awesome they turned out. I'll definitely do a tutorial here soon so all y'all can make them at home, too!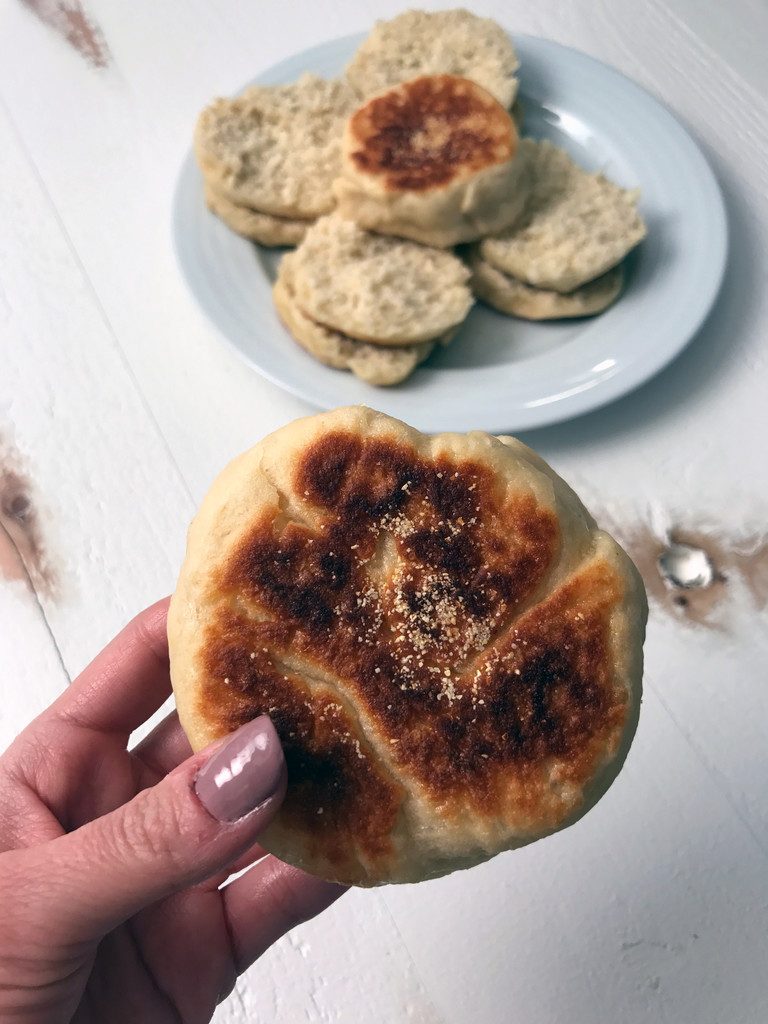 As I mentioned in my last post, I spent last weekend in Salt Lake City at the Everything Food Conference... So fun! I didn't take my usual 93024 photos, but obviously had to get one with the bag of Jet-Puffed Marshmallows. Ha! He (she??) was a little bit creepy to "talk" to, but just ridiculous funny.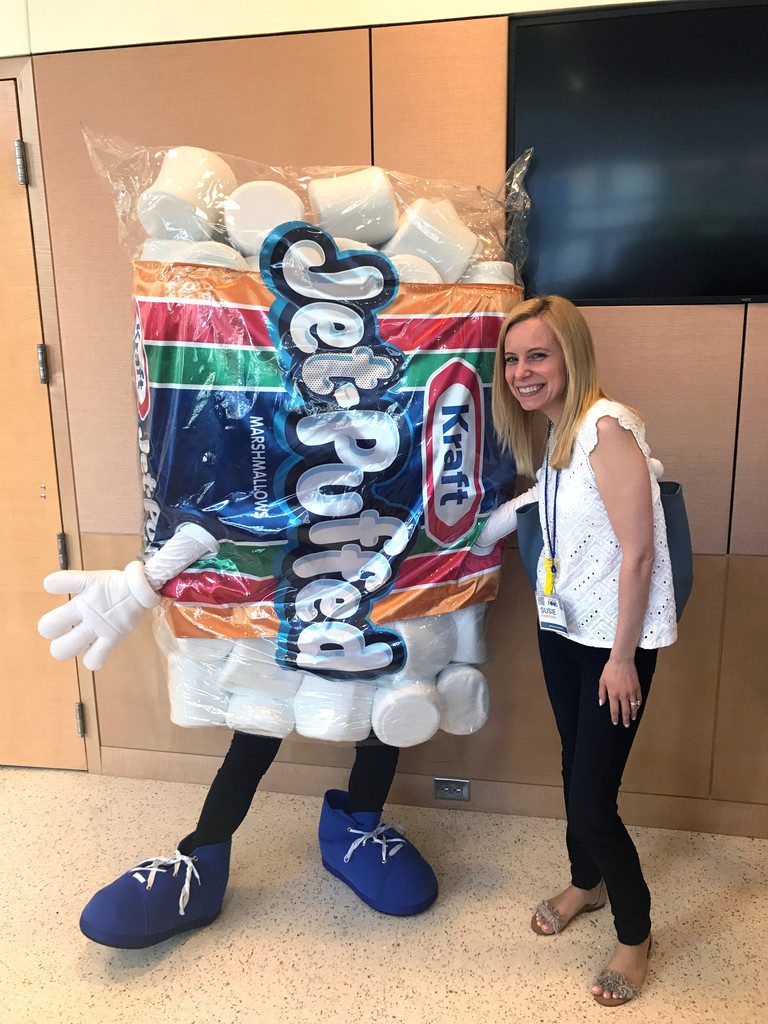 One evening, my colleague and I skipped the conference dinner and went for a drive up into the mountains to Log Haven Restaurant. Their website calls it Utah's best restaurant, which, if true, is an absolutely exceptional recognition.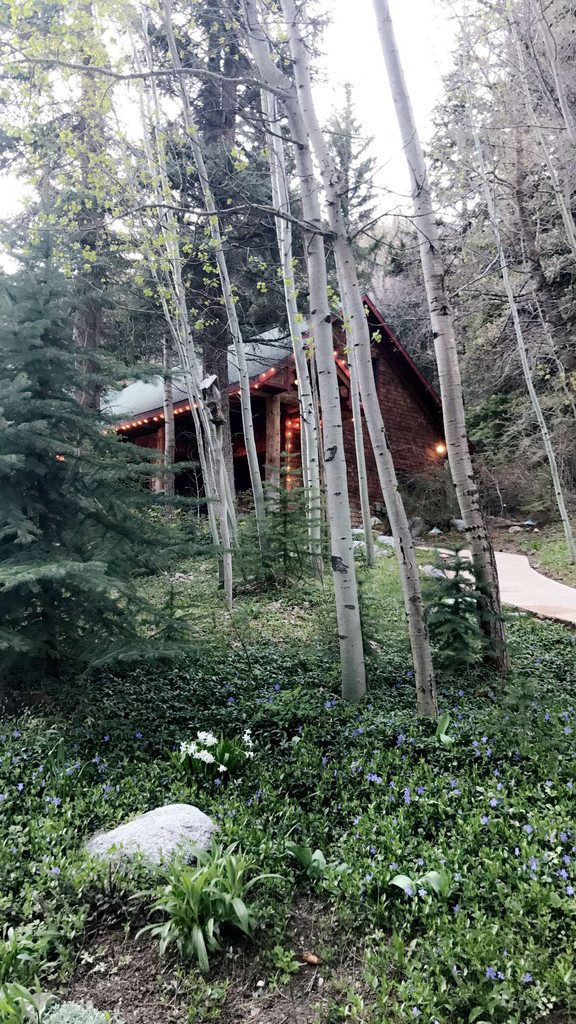 The meal was incredible and everything on the menu was so delicious-sounding, it was really tough to decide what to order. For my meal, I had the bison steak with poblano chile grits... omg so many awesome flavors all working together in the most amazing way. And check out those desserts! We couldn't resist the little s'mores tart and the Frozen Coconut Banana Soufflé. I wasn't even hungry after I finished my meal, but when these desserts arrived at the table, I was suddenly starving and we managed to eat everything. The service at Log Haven was also perfect (but um, not the cell phone service.... Which there was none of. So, if you need to get an Uber or text your husband so he knows you're still alive, ask them for the wifi password).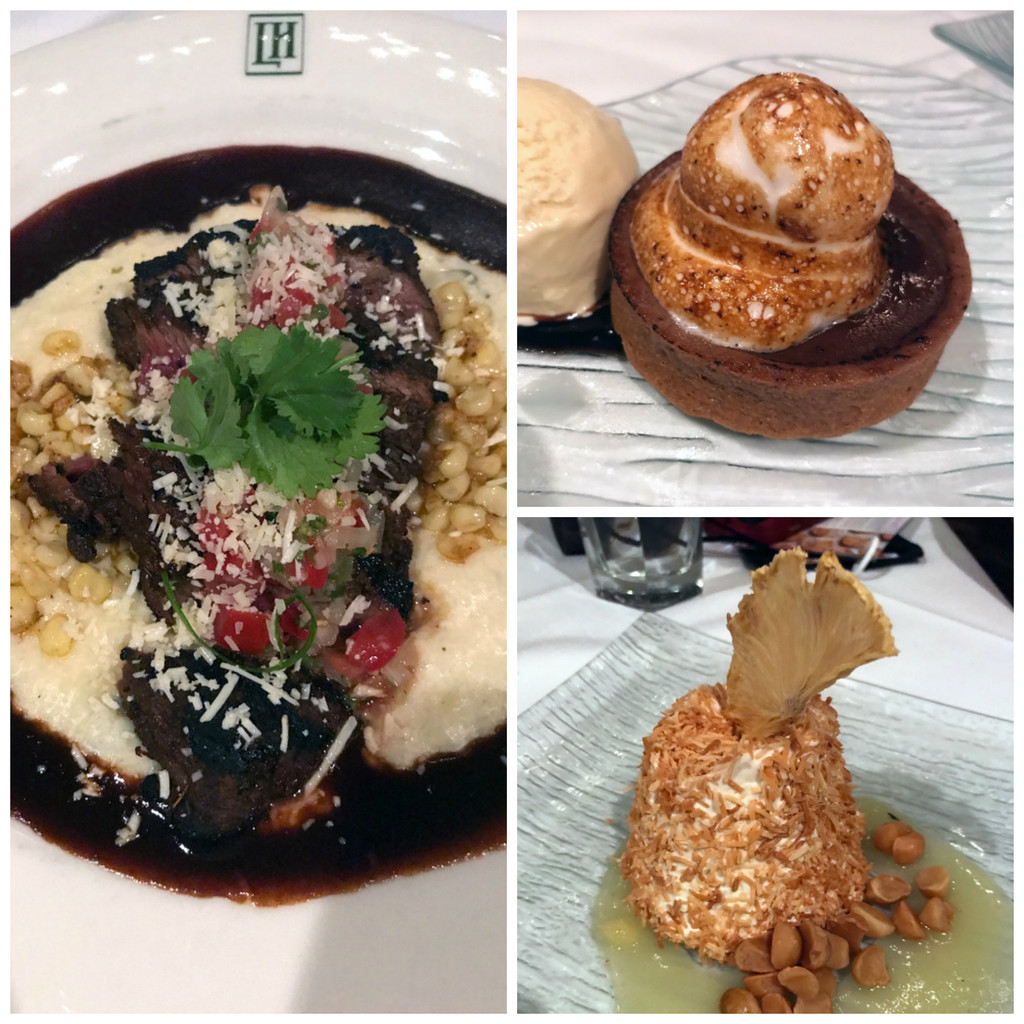 When the conference ended, I spent some time just walking around Salt Lake City and it was a beautiful place. Temple Square was just gorgeous and had so many flowers building. The temples and other Mormon buildings are also stunning-looking... It was such a nice peaceful place to walk around. Also, despite a couple rain showers on Sunday, the weather was GORGEOUS and so much warmer than in Boston.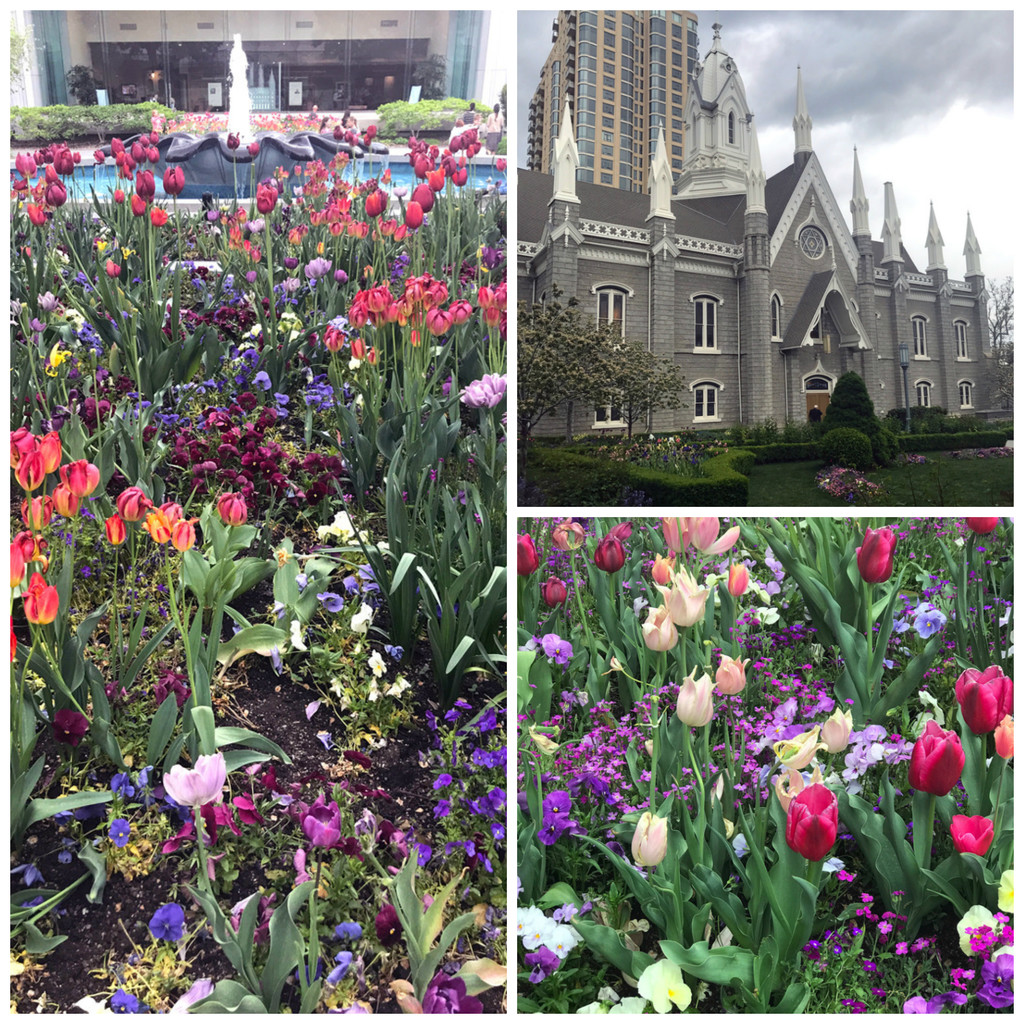 Obviously if I know there's a doughnut shop close to where I'm staying, I'm going to find it. Doughnuts at The Big O Doughnuts are all vegan (which at first gave me pause...) and were absolutely incredible. If you think vegan desserts must be gross, you need to visit this place and then admit to me that you were 100% wrong. I was shocked by how delicious these are, but also super happy. I only wish I had picked up a dozen... I tried the s'mores mini and the blueberry lavender mini; both amazing.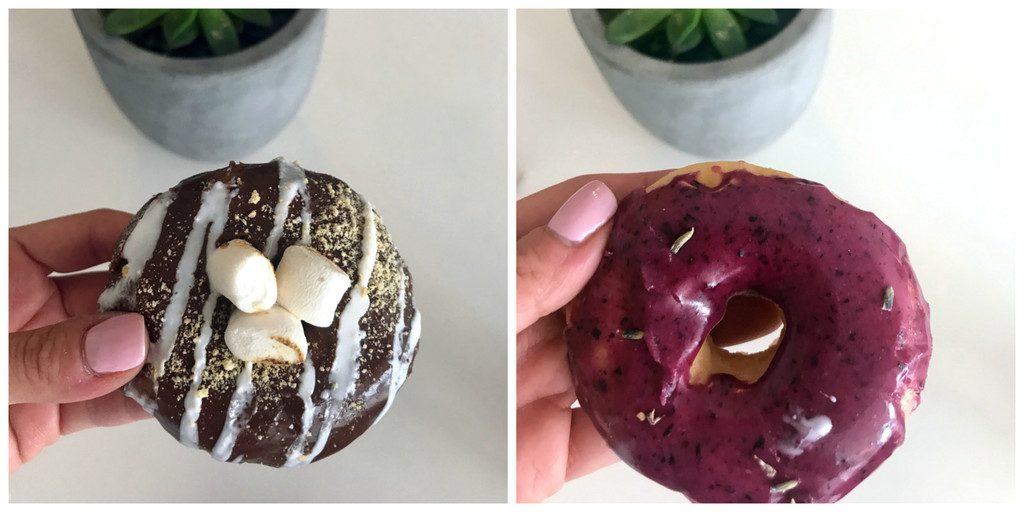 My Favorite Links of the Week:
Waffles & Syrup Oreo Cookies Are Happening: I'm pretty sure I include Oreo news every month I write my "Friday I'm in Love" post and some of you probably think the madness needs to stop ASAP. I, however, love it. I just bought the new fireworks Oreos (and love them!!) and now I'm pretty freaking excited that Waffles & Syrup Oreos are going to be a thing. Maple syrup is one of my main loves in life, so I am all about these.
Why Taste Buds Dull As We Age: This is an interesting read, but also makes me so sad! Losing vision and hearing abilities is bad enough, but please don't take my sense of taste (and smell) away!
World's First Avocado Bar is Now Open: All I can say is why doesn't Boston get anything fun like this? And why wasn't it my idea to open an avocado bar? Disappointment all around.
Oysters, Despite What You've Heard, Are Always in Season: Best. News. Ever. Basically, if you're buying oysters that are grown in healthy waters and that are being handled properly, you should be good to go!
My Favorite Recipes from Around the Blogosphere:
Rhubarb Palomas from Posh Little Designs: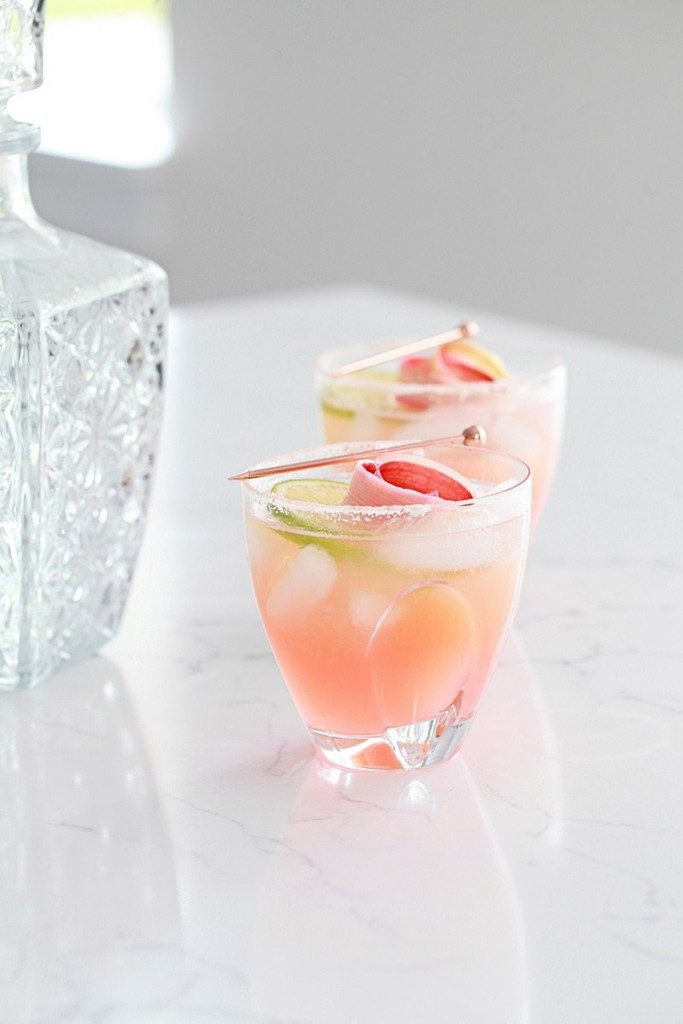 Every year, I say I'm going to cook/bake/cocktail more with rhubarb... And then I never do. This cocktail is so pretty, I think it's giving me exactly the motivating boost I need!
Salmon Cake Eggs Benedict from Do You Even Paleo?: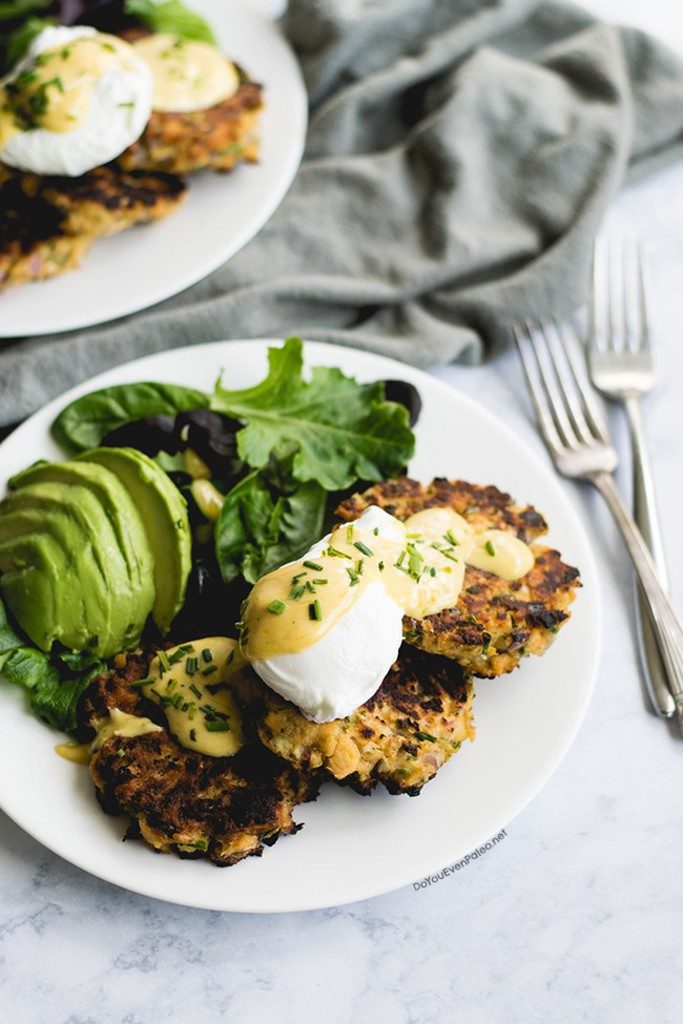 I do not even paleo, but this is pretty much my ideal breakfast, so yes, I would paleo for this.
Rose Ice Cream from Salt and Lavender: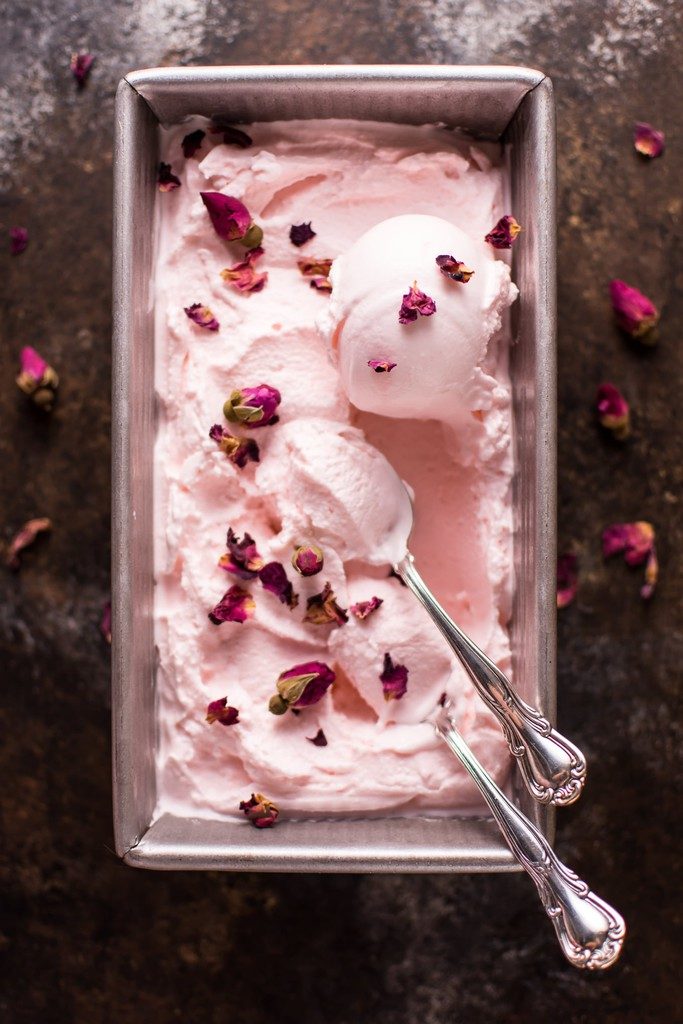 I'm pretty sure this ice cream could win an award for prettiest ice cream ever. And I imagine it tastes amazing, too!
Edible Glitter Chocolate Bars from Studio DIY: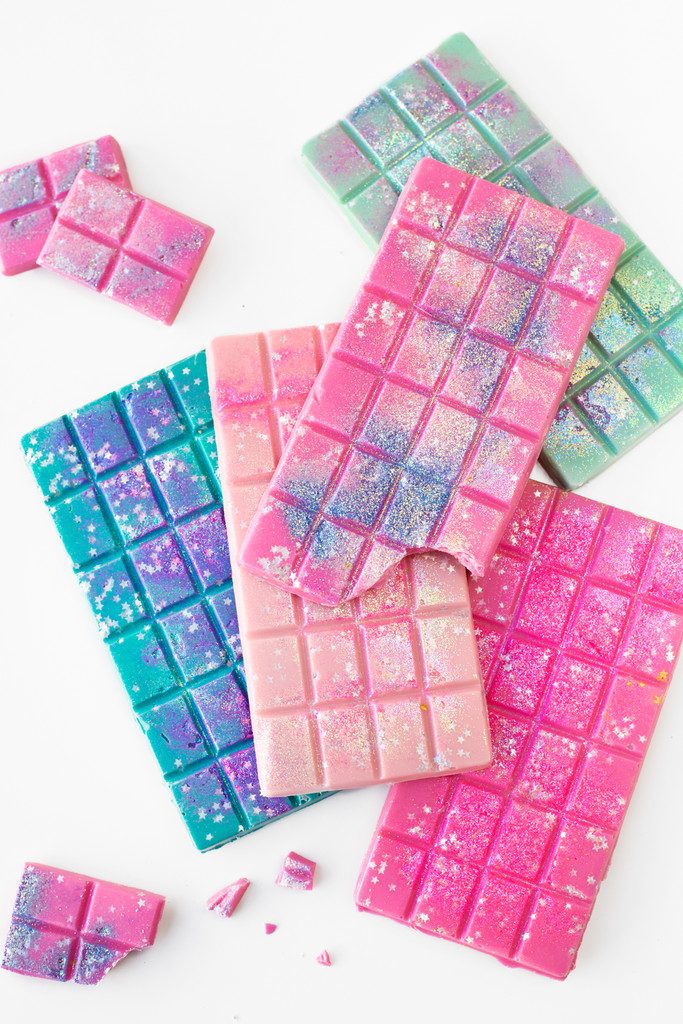 I'm sorry, but I just couldn't resist with this one. I mean, glitter and chocolate... Is there anything happier in life? I am in love with this.
I hope you have an extra sparkly weekend! It's supposed to be gloomy and miserable weather here... But allegedly, it's going to be much nicer in Boston next week, so I think I can handle a couple more days of cold and rain. Especially when dinner with friends and Mother's Day celebrations with family are also on the docket. I'm also working on my first (finally!!) recipe video this weekend. We'll see how that goes!
What are you up to this weekend? And as always, please share your easy weeknight dinners with me so I can add them to my meal plans!