Happy Halloween weekend! Don't kill me, but I actually kind of think of Halloween as the beginning of the holiday season. I mean, this weekend is November for goodness sake. And November is Thanksgiving. And I'm already seriously panicking that I don't have more holiday recipes complete. Basically, we should all get ready for a couple months of craziness and the most glorious time of year.
I'll be honest, most of my favorite things for the week are related to my dog. I tried really hard to resist being "that dog person," but Winnie just makes that way too difficult. She's the most adorable and perfect pup and I just feel like it's necessary for you to see these photos. I'm sorry.
First of all, Halloween. Winnie came to work with me and joined in my team's costume theme, 80s movies. She definitely stole the show and my costume had nothing on her.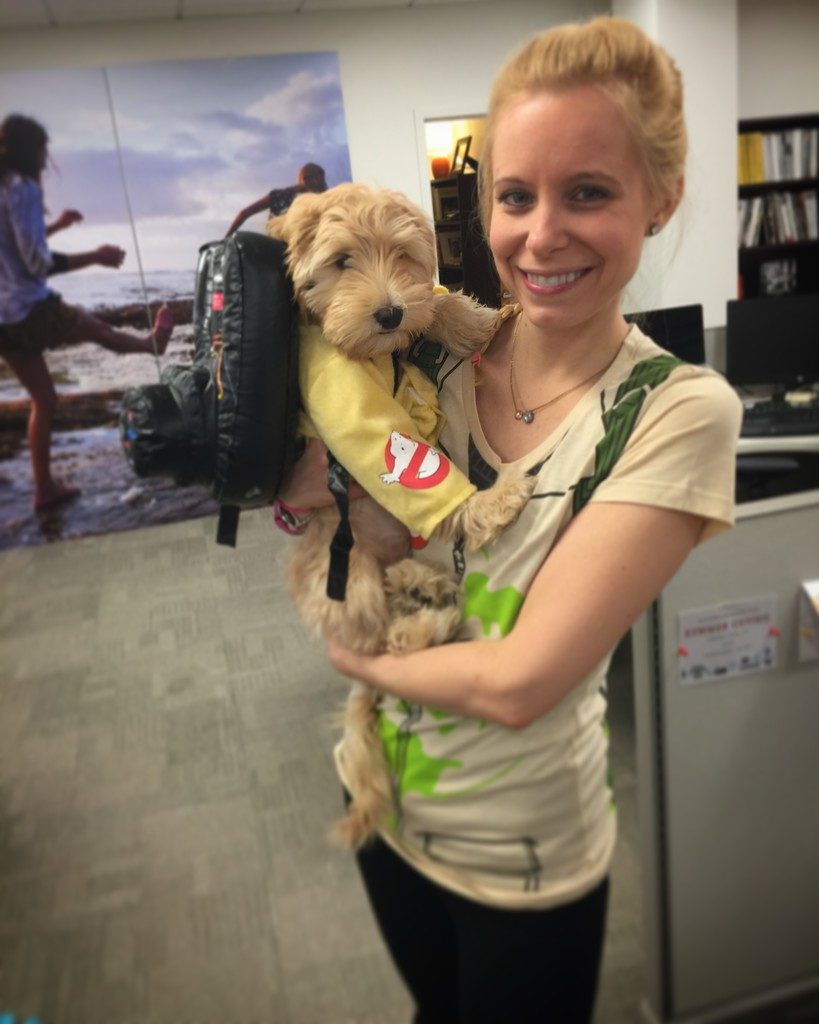 Ghost should be afraid... Very afraid.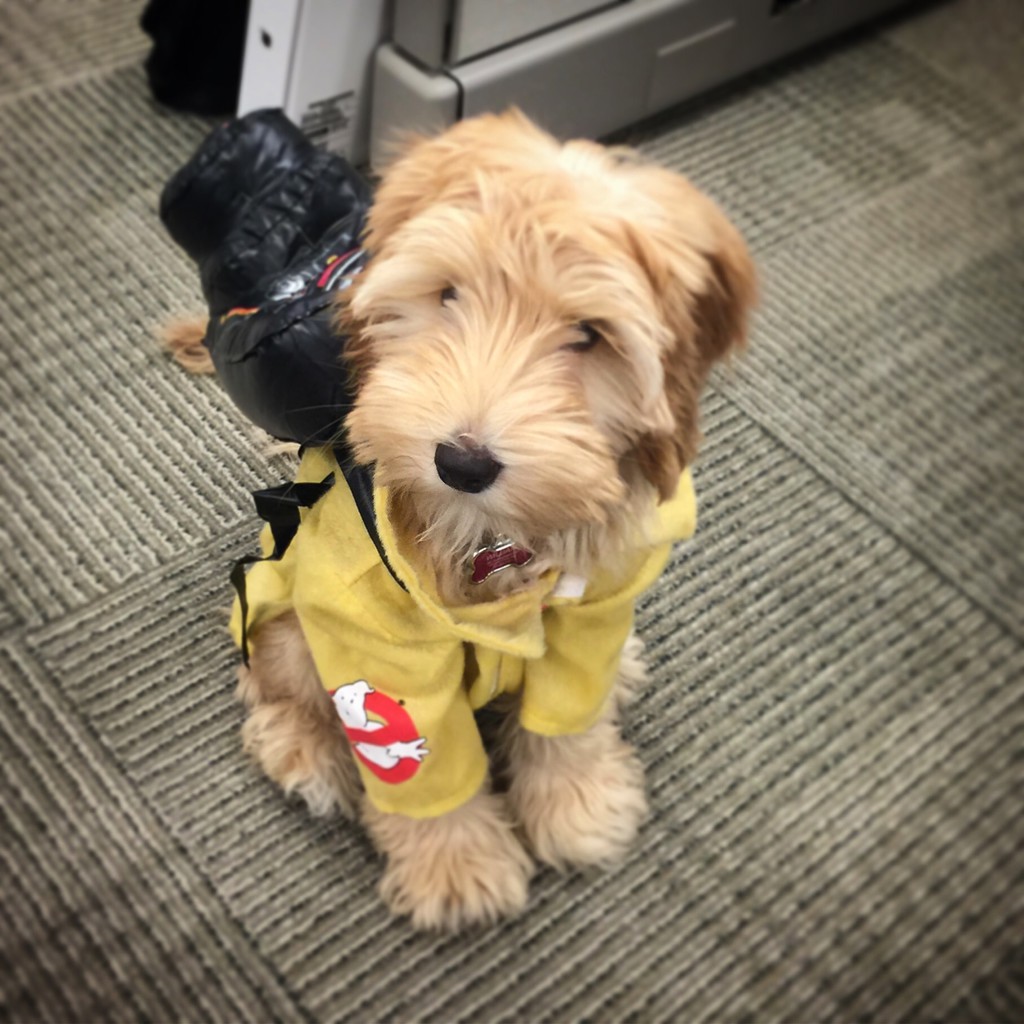 The best part? She wore that costume with that silly inflatable backpack the entire day with no complaint. How amazing is it to have a dog who lets you dress her in costumes?? Best ever!
OK, so she didn't love her lion costume quite as much... But I think that's mostly because she couldn't see very well. Once the hood was removed, she wore it with pride.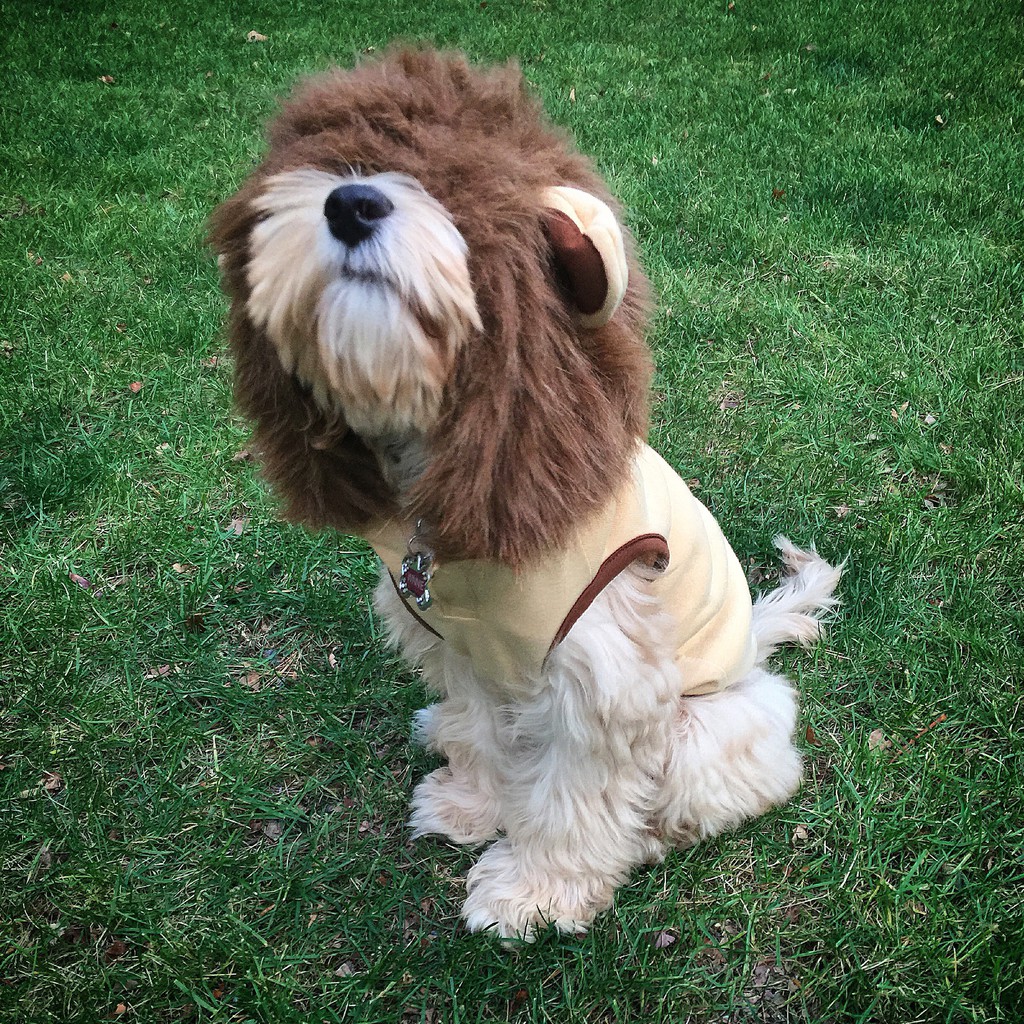 Poor pup! She also got to spend about 10 days with her best friend Mitzi. It's so fun seeing these two adorable girls together. Winnie looks up to her so much!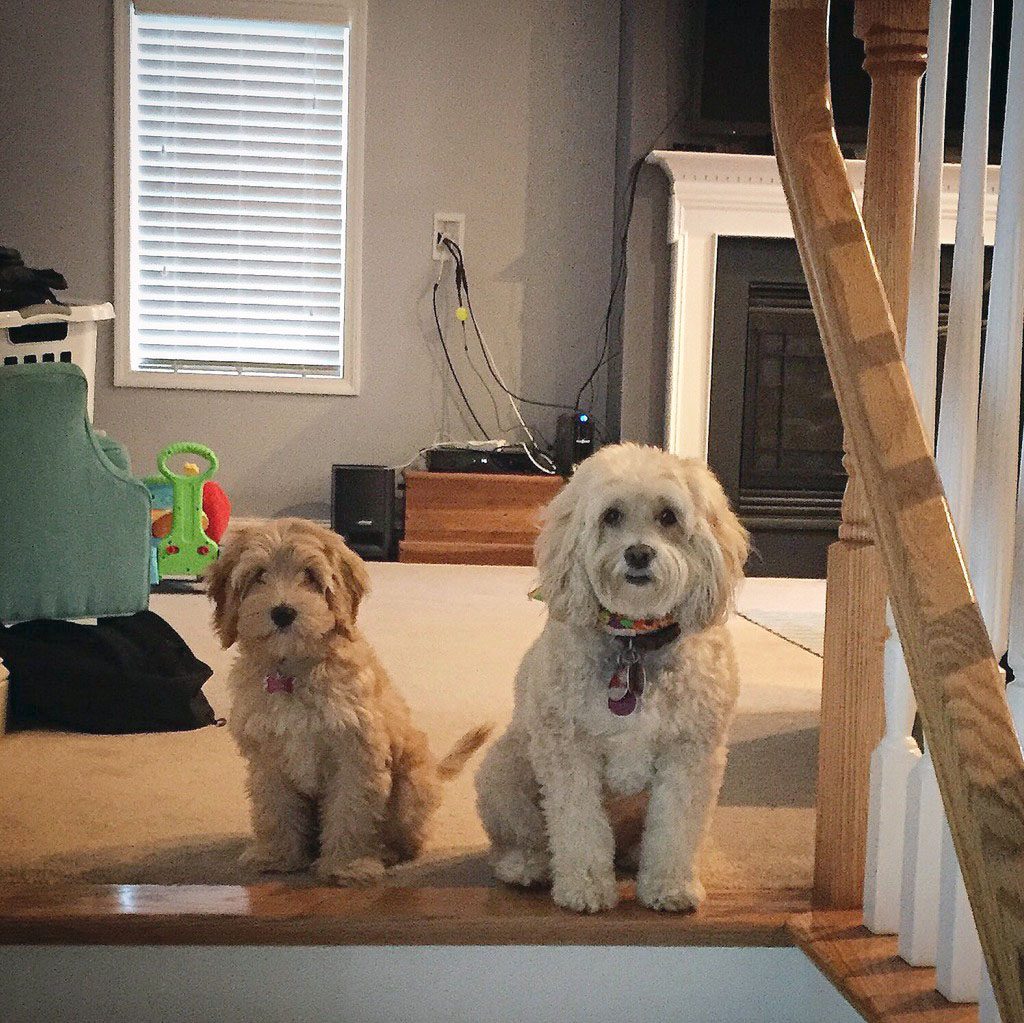 Pumpkin Beer Tasting:
And on a non-Winnie note, Chris and I recently had our now annual pumpkin beer tasting with our friends. We sampled 21 pumpkin beers and determined our favorites. This year Ballast Point's Pumpkin Down came out on top. My personal favorite came in at number two, Rogue's Pumpkin Patch Ale.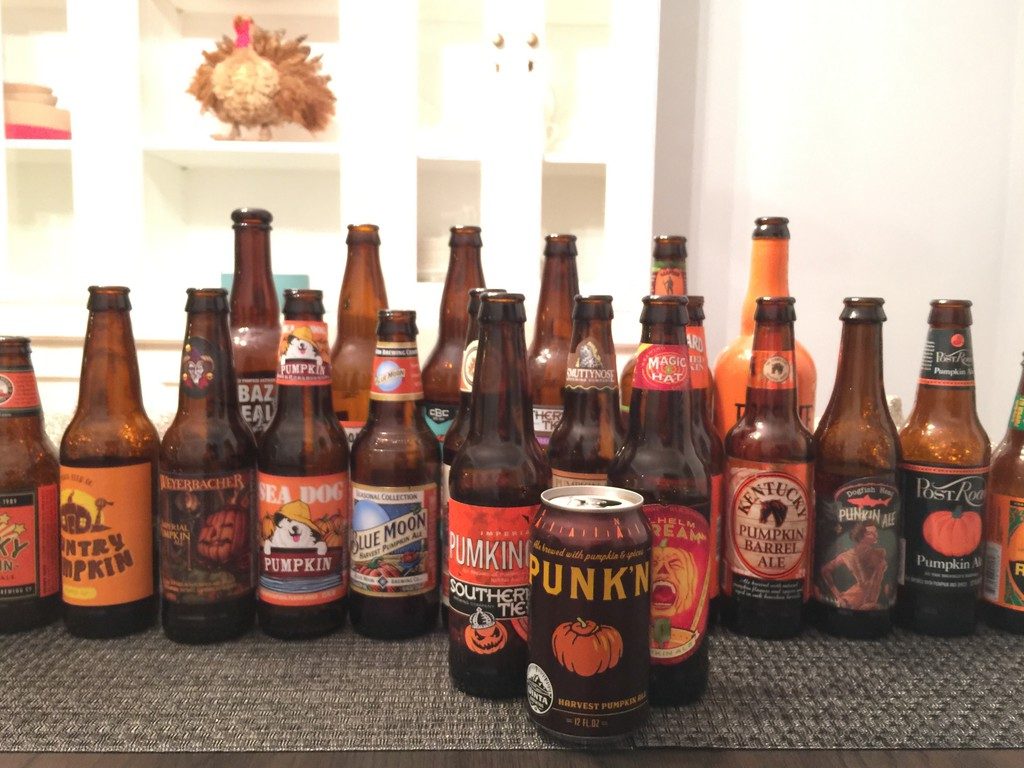 The only sad thing is that we couldn't find last year's winner... Blatant Brewery's Pumpkin. As far as I can tell, they don't actually make it anymore. What a shame!
OK, let's move on to my current favorites on the Internet. There are some good ones this week!
My Favorite Links of the Week:
Andrew Zimmerman is now Designing Artisanal Food Jewelry: OK, so these bracelets are adorable. I think I need the lobster one. But really, I want to buy all of them and stack them Alex and Ani Style. Would that be weird? They actually recommend stacking ingredients to create recipes. In love.
The Archive of Eating: An interesting piece about an 84-year-old librarian who has built a comprehensive database of cookbooks throughout history. Mostly, I'm in awe over the fact that there are about 24,000 cookbooks published globally.
Your Job Title is... What?: Because "social media" is in my job title, I get a lot of confusion. Or people thinking that my job is easy peasy, just hanging out on Facebook all day. Now that "Influencer Relations" has been added into my title, I get even more weird looks.
Americans Waste Way Too Much Food At Home. Here's What Can Be Done: Ugh. Something I'm really trying to get better at!
The Ellipsis Can Be Powerful ... or Deeply Annoying. Here's a Guide to Using It Well: I've been noticing that I use the ellipsis more and more as time goes on... Totally annoying??
Starbucks' New Halloween Frappuccino Looks Like a Delicious Forbidden Mess: How did I not know Starbucks had a special Halloween drink?? I actually really want to try this, just because.
My favorite recipes around the blogosphere:
Sprinkle and Swirl Bark from Sprinkles for Breakfast: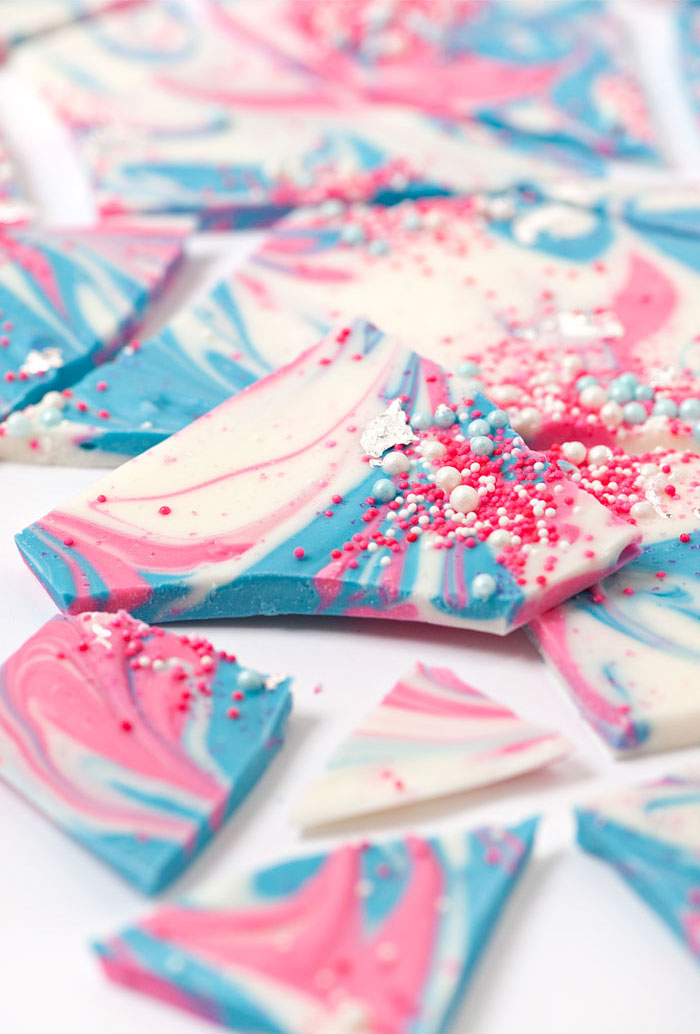 Most definitely the prettiest bark I've ever seen! And I've seen a lot of bark 🙂
Chocolate Dipped Candy Lemon Rounds from Peas and Peonies: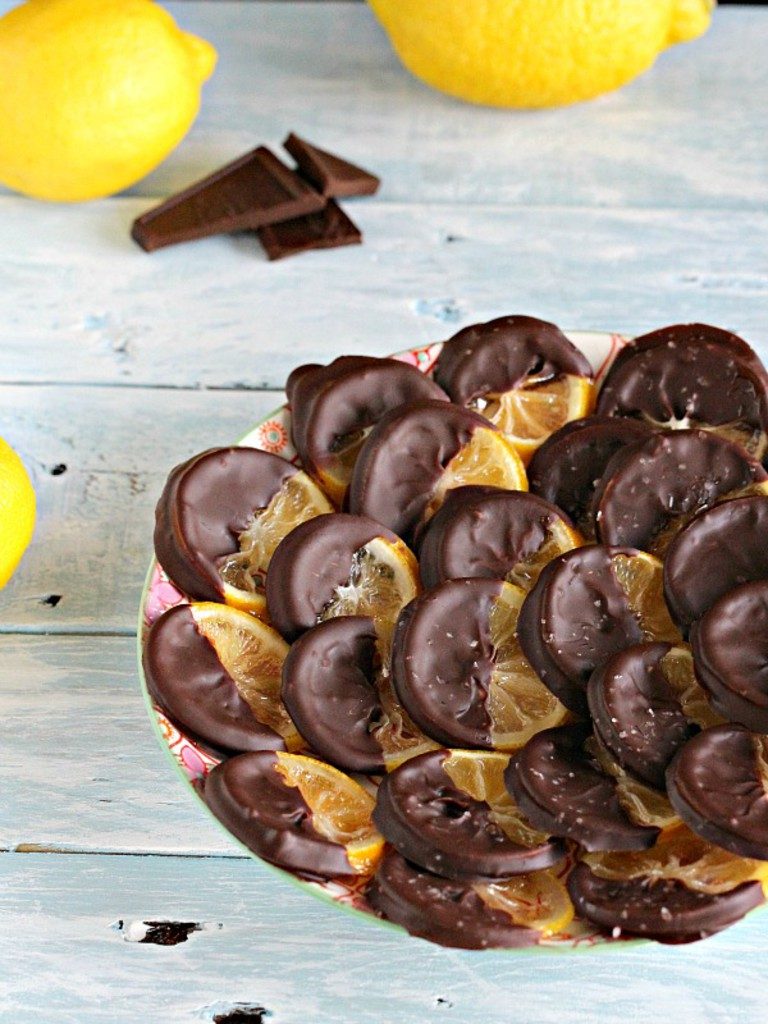 I want to make these ASAP, but also with blood oranges. And every other citrus fruit ever.
Cucumber-Infused Gin and Grapefruit, Black Pepper Fizz from Food-Monger: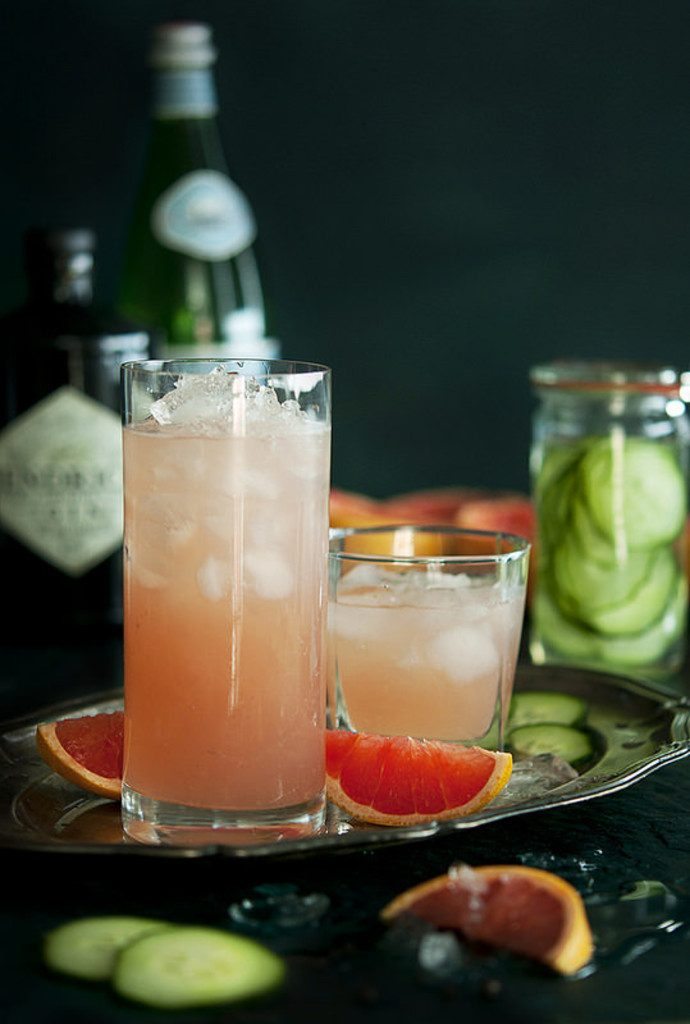 I love everything about this drink and need it in my life immediately. I recently made a pink peppercorn simple syrup that would also go quite nicely in this!
Mini Neapolitan Bundt Cakes from Beyond Frosting: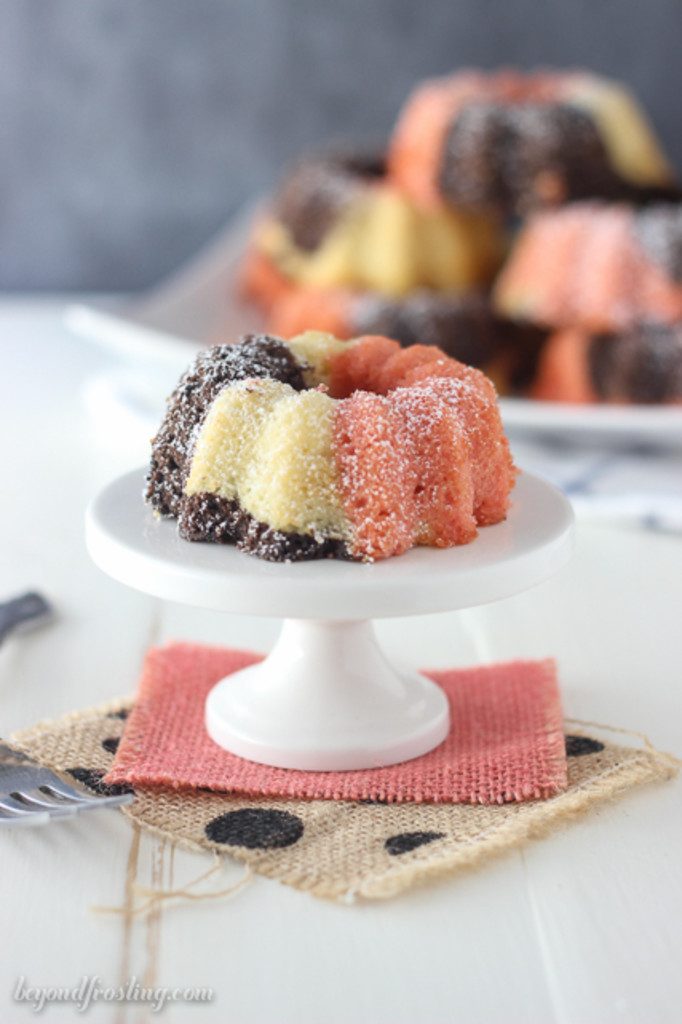 Most gorgeous ever!! I just made my first ever bundt cake and suddenly I desperately need mini bundt cake pans. Can you blame me?
I hope that you're enjoying your Halloween weekend... Hopefully with pumpkin beer, a ton of candy, and snuggles from a puppy if you're really lucky!
What's your favorite pumpkin or seasonal fall beer?