Can you believe January is just about over? We had some super cold weather a couple weeks ago, but it's been unseasonably warm the past few days and is allegedly going to be in the mid-50s next week. I'll believe it when I see it/feel it. However, the fact that it's staying just a little bit lighter out just a little bit later is making me really happy. Spring is not so far away! And I am clearly in a weirdly optimistic mood. Probably because it's Fridayyy. I'm sure you'll find me complaining about an endless winter and early setting sun by Monday morning. So, I'll enjoy it while it lasts! And think about the following things that are making me super happy.
Stonewall Kitchen Cooking School: A couple weeks ago, my mom, sister, and I took a class at Stonewall Kitchen. We try to do this a couple times a year and it's one of my all-time favorite things to do. I feel so lucky that I live so close to the Stonewall Kitchen headquarters; it's seriously such a happy place. And the brunch class, taught by Dana Moos, was one of the best we've taken so far.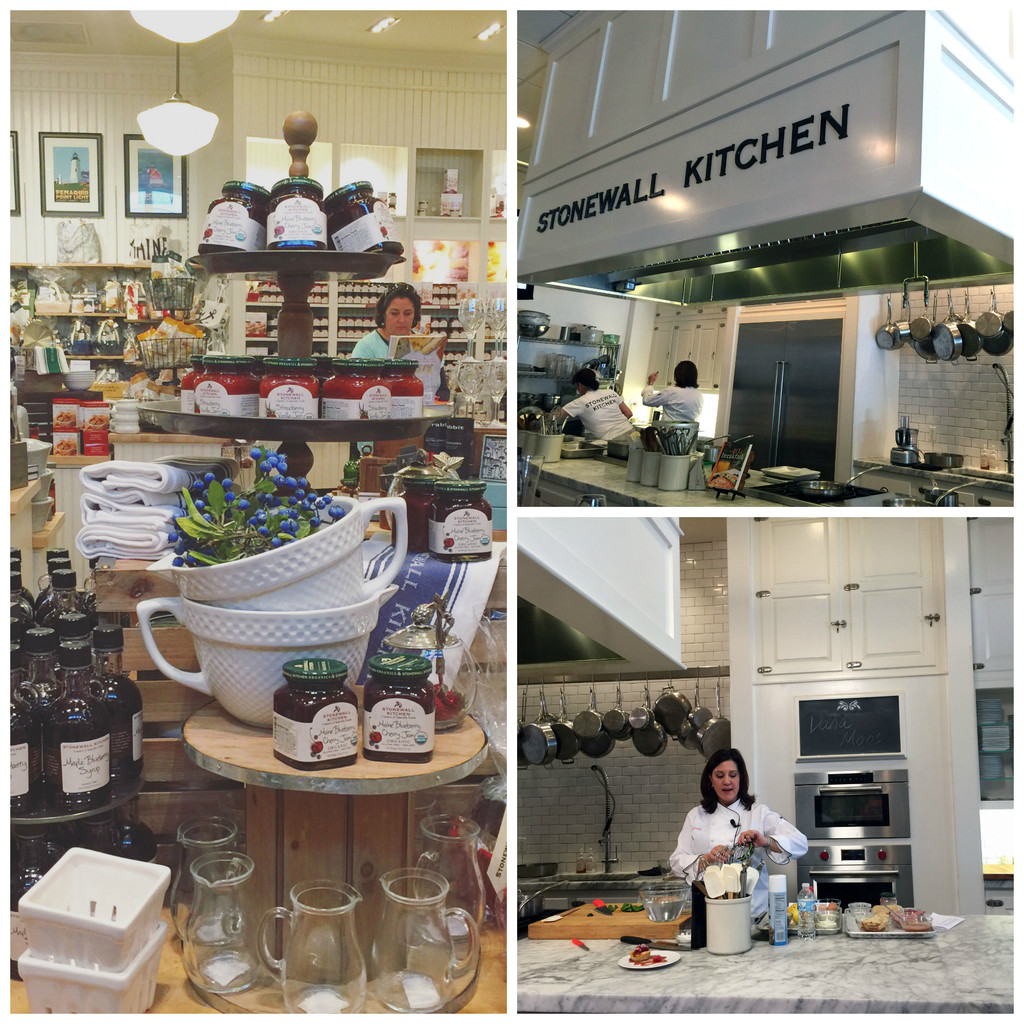 I want to recreate the whole menu, but mostly that maple panna cotta and granola.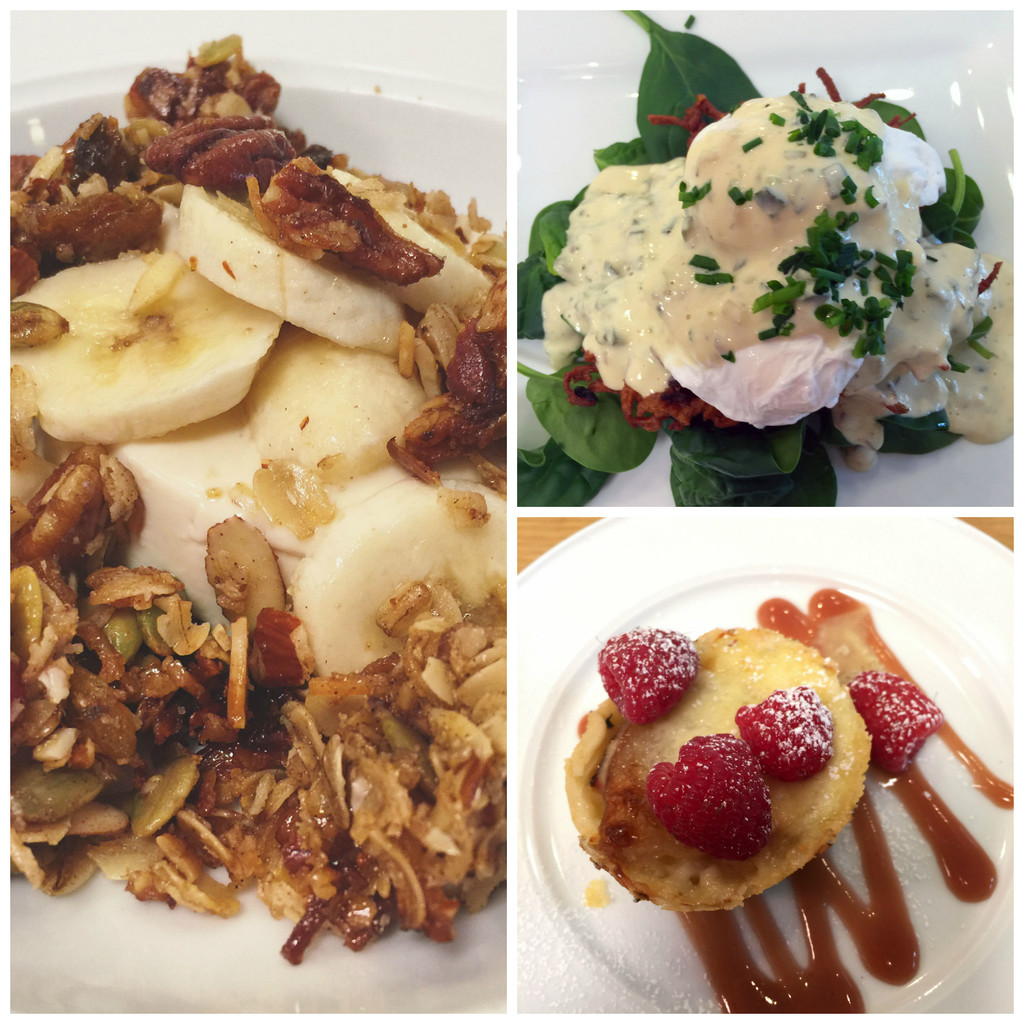 My parents' anniversary: My parents just celebrated their 40th anniversary. 40 years!! My sister and I and our husbands planned a fun night out last weekend, including a surprise limo and dinner at Oleana in Cambridge.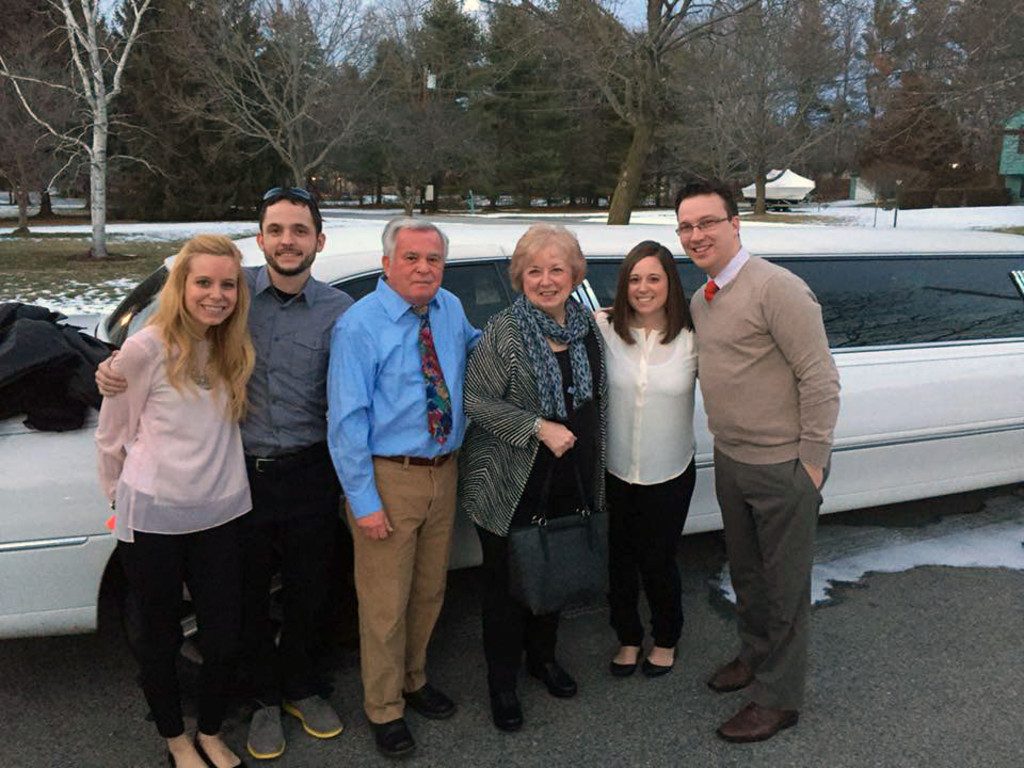 I've lived in Boston forever and have never been to Oleana before, which is such a shame. Now, I want to go back immediately. I didn't take too many photos because the lighting wasn't great, but every single thing we ate was to die for. What a fun way to celebrate 40 awesome years.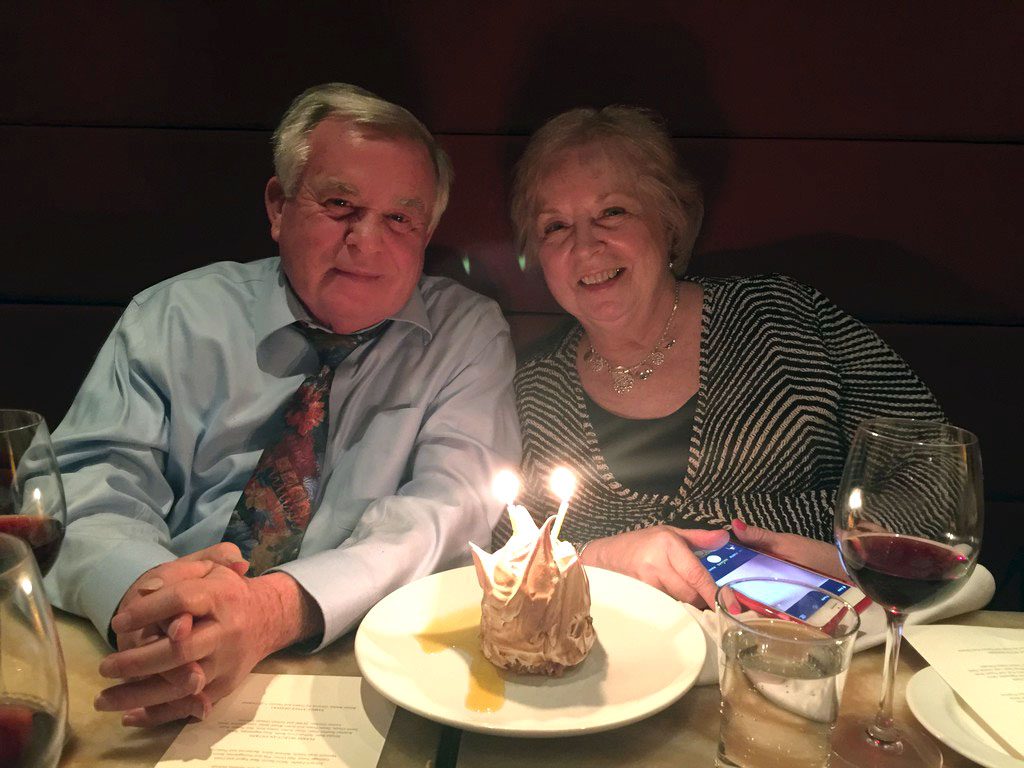 Guilty Pleasure Television: Pretty much all the TV I watch is guilty pleasure television. I'm not a very good TV watcher in that I have to be multi-tasking at all times. So, I can really only handle light-hearted shows. Yes, I'm watching season 100 of The Bachelor. And season two of Younger. Younger is one of those totally unrealistic silly shows that just sucks you in and is actually super smart in so many awesome ways. Plus, the fashion is fab. As someone who works in social media and was educated in book publishing (but never ended up working for a publishing house), this show is just perfect for me. But my husband watches it, too (don't tell him I told you that). Also? Hilary Duff.


These Skinny Cow Salted Caramel Pretzel ice cream bars are my everything. I wouldn't be doing my job if I didn't tell you to go out and purchase these immediately. But buy two boxes.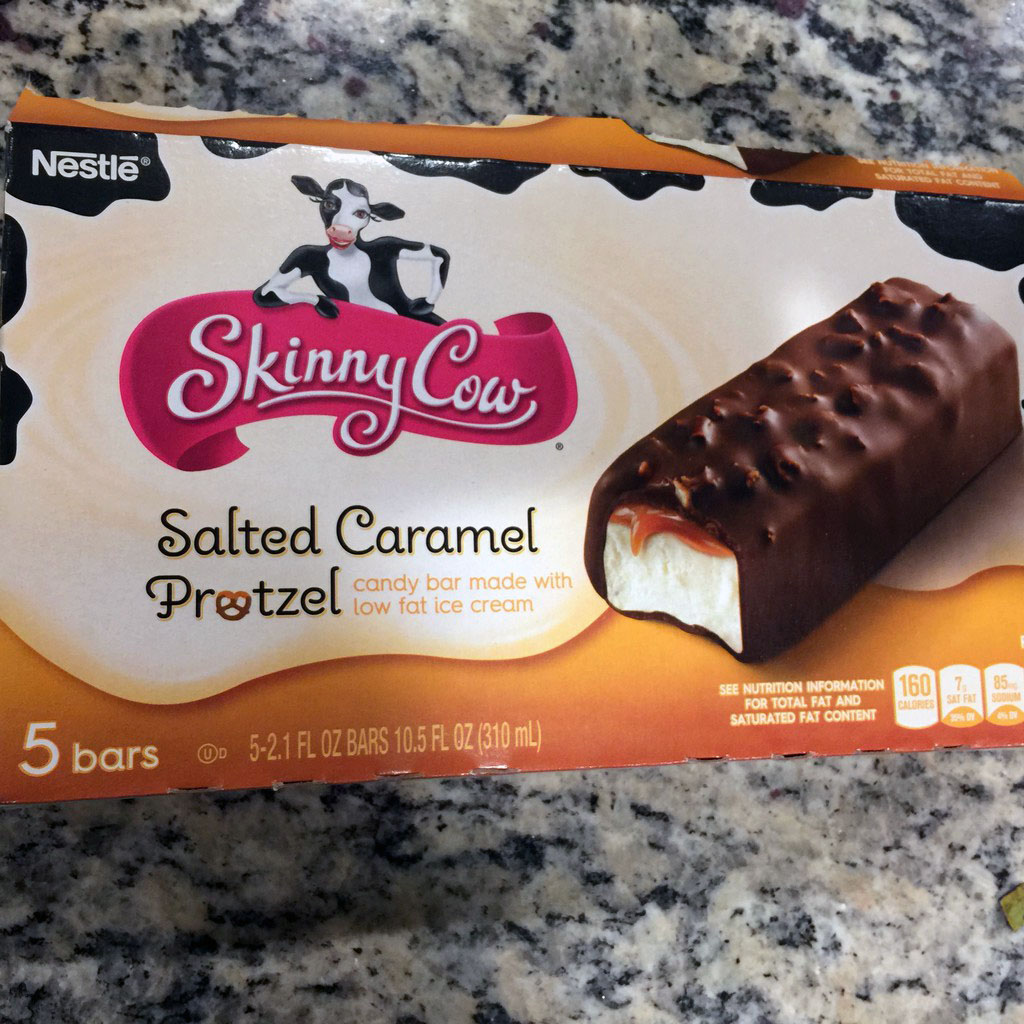 Fine, you can have a gratuitous Winnie the Labradoodle photo, too.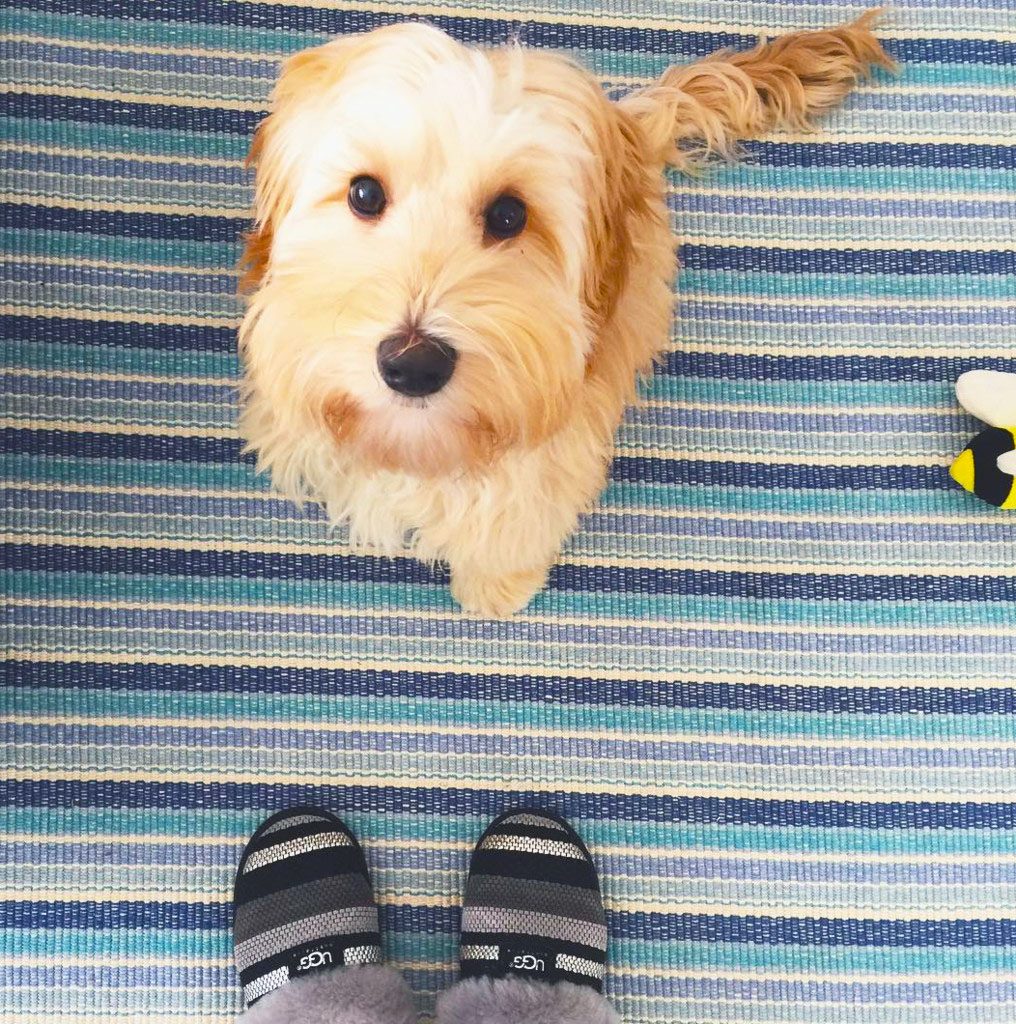 So far, I'm failing miserably at my go to bed earlier New Year's resolutions. Tips and advice? Please help convince me that nothing I'm working on (or vegging on) is as important as sleep.
My favorite links of the week:
Is Eating in Bed a Crime Against Linens?: Nigella Lawson doesn't think so. And that makes me kind of happy. Though I do more agree with the commenter who says eating in bed is OK as long as it's not a meal that requires a knife. That's just too much.
Cabury's Creme Egg Cafe is Opening: OMG this is my dream come true. Why oh why does London have to be so far away? But it's a pop-up cafe and there's always a chance they'll open another somewhere else. Boston, please??
Diet Foods are Tanking. So the Diet Industry is Now Selling "Health": We saw this coming. With so much negativity around diets and positivity around healthy lifestyles, it's actually kind of crazy the diet industry is just now catching up.
No Food is Healthy. Not Even Kale: Kind of in contrast to the above, right? But this article made me want to cry with joy for many reasons. I'm certainly not a nutritionist and probably (definitely) indulge way more than I should, but I still consider myself educated on food and nutrition, not because I was schooled, but because I care about what goes into my body and work to educate myself. It really bothers me when people just don't care and especially when they blindly buy things like fat-free products, without understanding what the fat is replaced with or that gasp, not all fat is bad!
Also (and really more what this article was about in the first place), words matter. "We will be healthy if we eat nutritious food. Our food is either nutritious or not. We are healthy or we are not. If we eat nutritious food, we may enhance what health we possess."
Cinnamon Bun Oreos are Now a Thing: And something tells me I will fall deep in love them. Despite my fondness for all things chocolate and traditional Oreos, I'm pretty sure the Pumpkin Spice Oreos have crack in. I have a feeling Cinnamon Bun Oreos will have a simiar relationshp;
How Your Blow Ddryer Can Make the Best Kale Chips Ever: Really?
A New Way to Appreciate Those Awkward Jeopardy Interviews: This is everything. A Twitter account that highlights the fun facts contestants share on the show.
My favorite recipes around the blogosphere:
Cotton Candy S'mores and Sprinkle Marshmallows from Aww, Sam: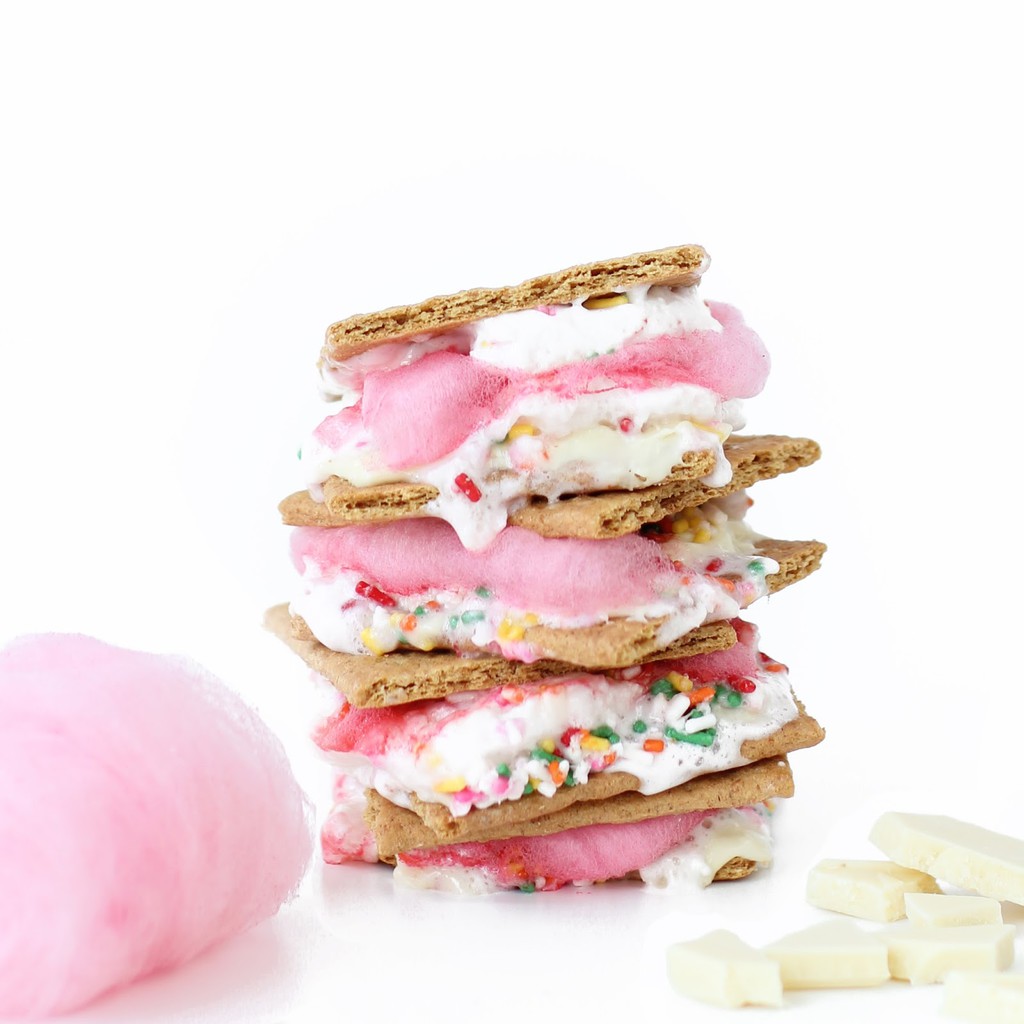 Allll of my favorite things getting married in a glorious occasion. I wish I could marry them, too.
Chocolate Raspberry Mousse Cake from SugarHero: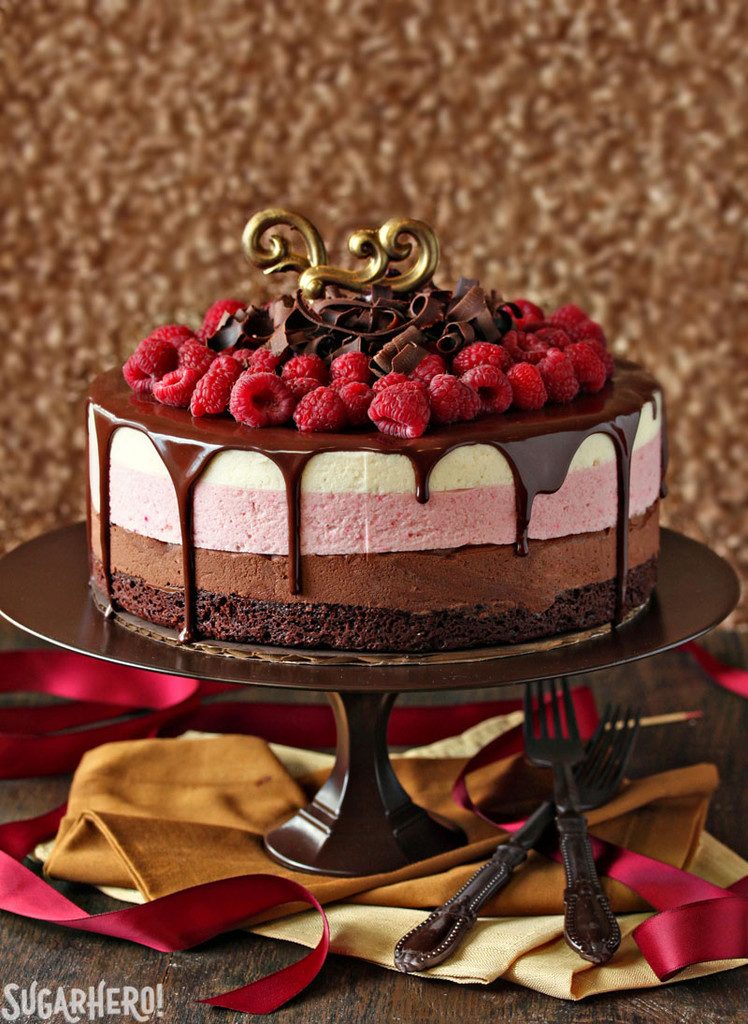 This cake is so, so beautiful and perfect for Valentine's Day!
Meringue Ice Cream Cones from Oh, Sweet Basil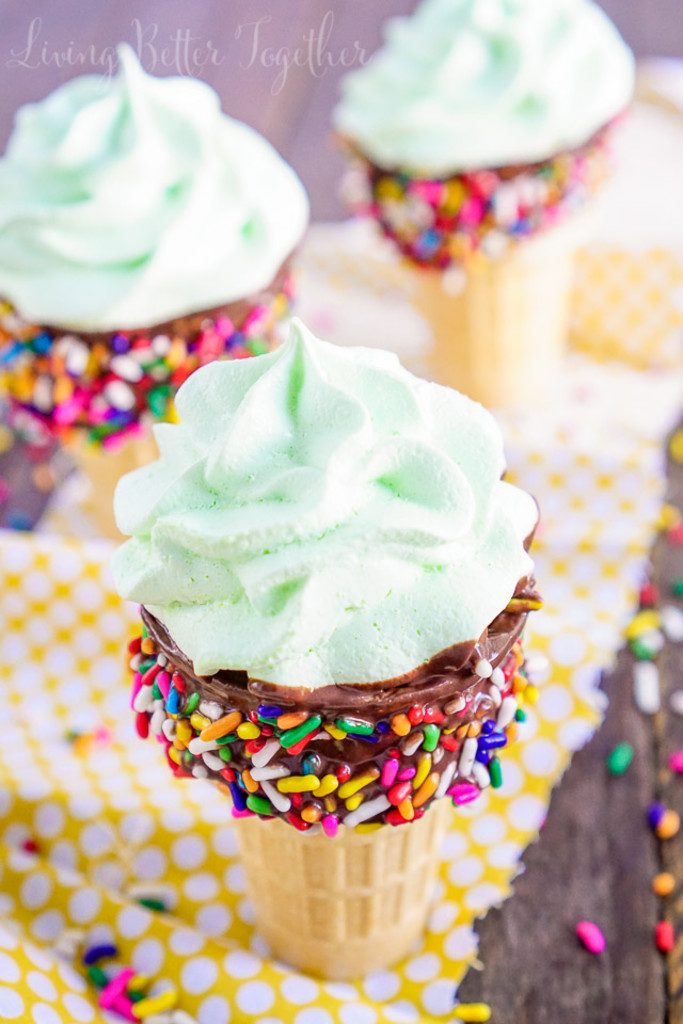 Is there no end to the things you can do with meringue? I keep discovering more and more and these ice cream cones are one of the most adorable.
Conversation Heart Ice Cream from Dessert for Two: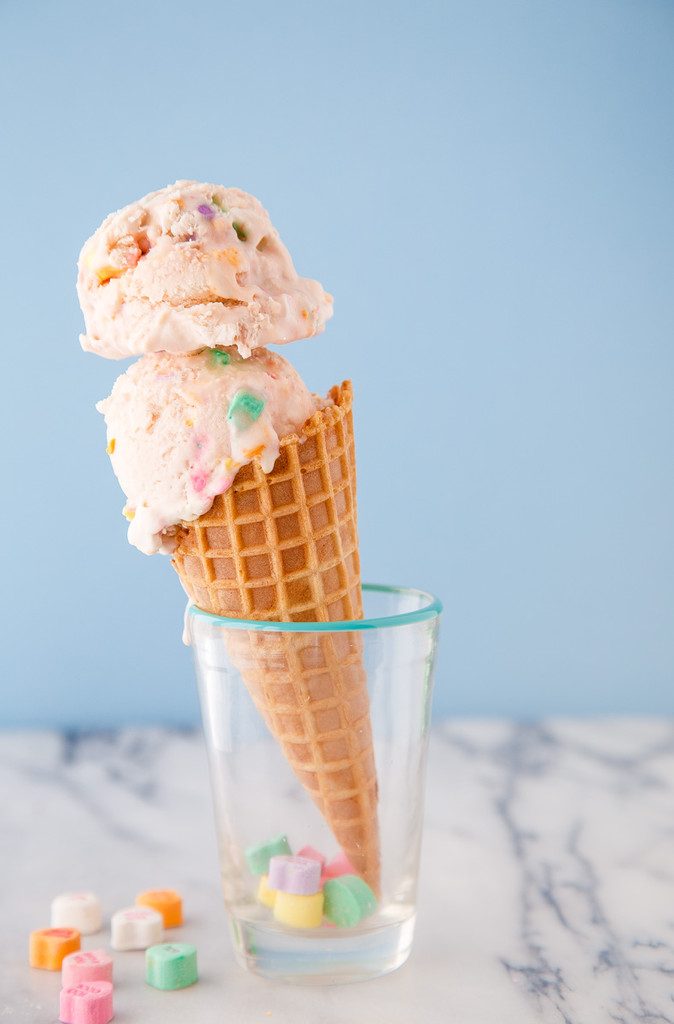 Conversation heart time is the best time of the year! And this ice cream is Valentine's Day perfection.
Sorry I shared all desserts this week. But also not sorry.
What fun stuff do you have planned this weekend?